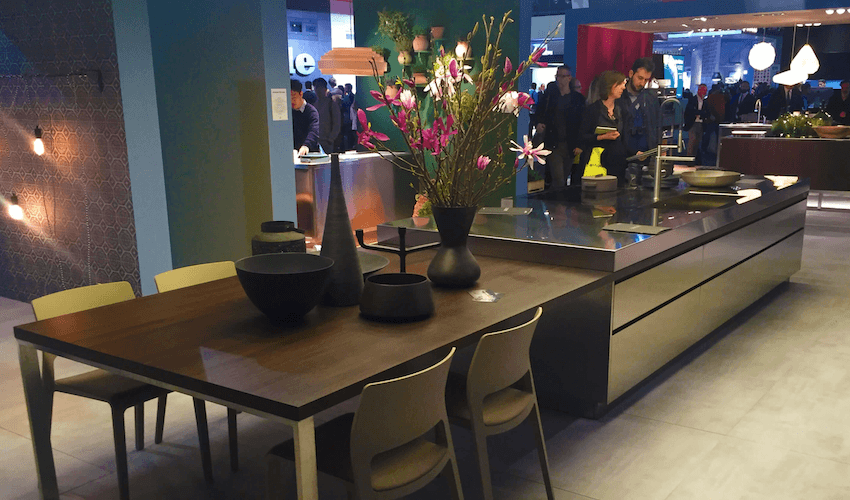 When the team at Kitchen Craftsmen think of Milan, we're not thinking about high-end fashion labels. For us at Kitchen Craftsmen, Milan is all about EuroCucina – a huge home kitchen exhibition that takes place every two years, and showcases the latest kitchen technologies, innovations and more.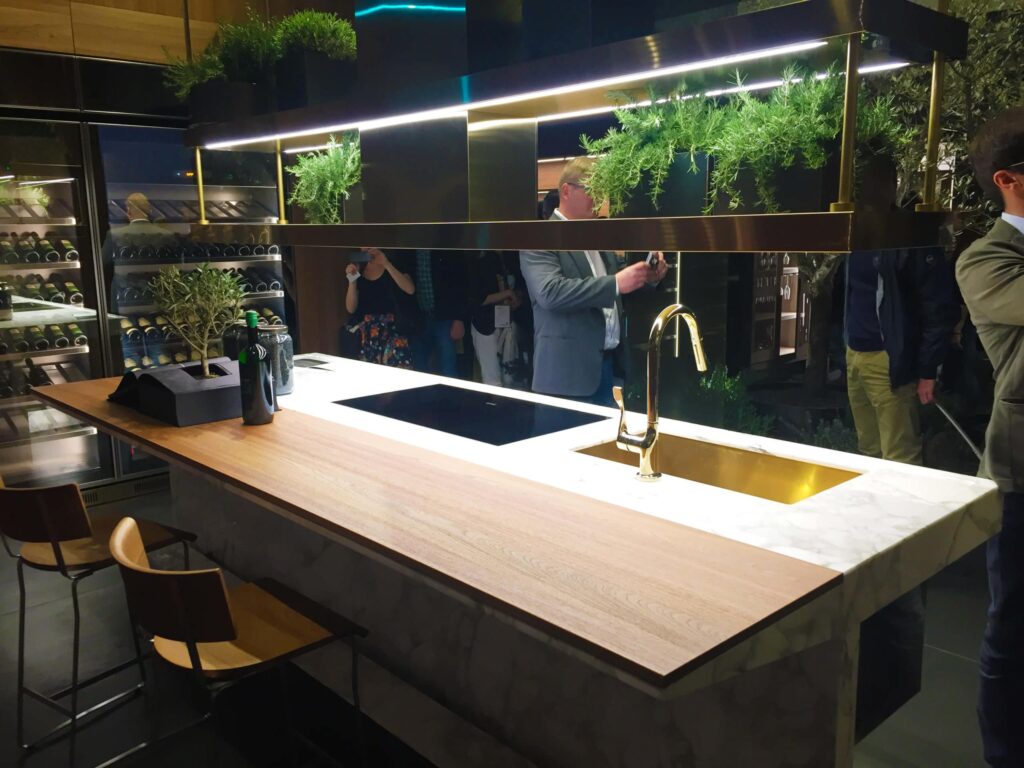 This year two of our own, Selwin & Dirk, were able to make the trip to Milan to check out EuroCucina. Here's what Selwin had to say:
"Huge.
That's the first word that comes to mind when I think of EuroCucina. To give you an idea of just how big it is, I'll start with the sheer size of the Milan Fairground where the event was set. At 27,000sqm (27 hectares), it's huge. Even bigger, though, is the number of people attending EuroCucina. This year, over 370,000 people made their way to Milan, and we were very lucky to be two of them. The show ran for six days, two of which were open to the public. We packed a lot into those two days – and here's just a snapshot of what happened.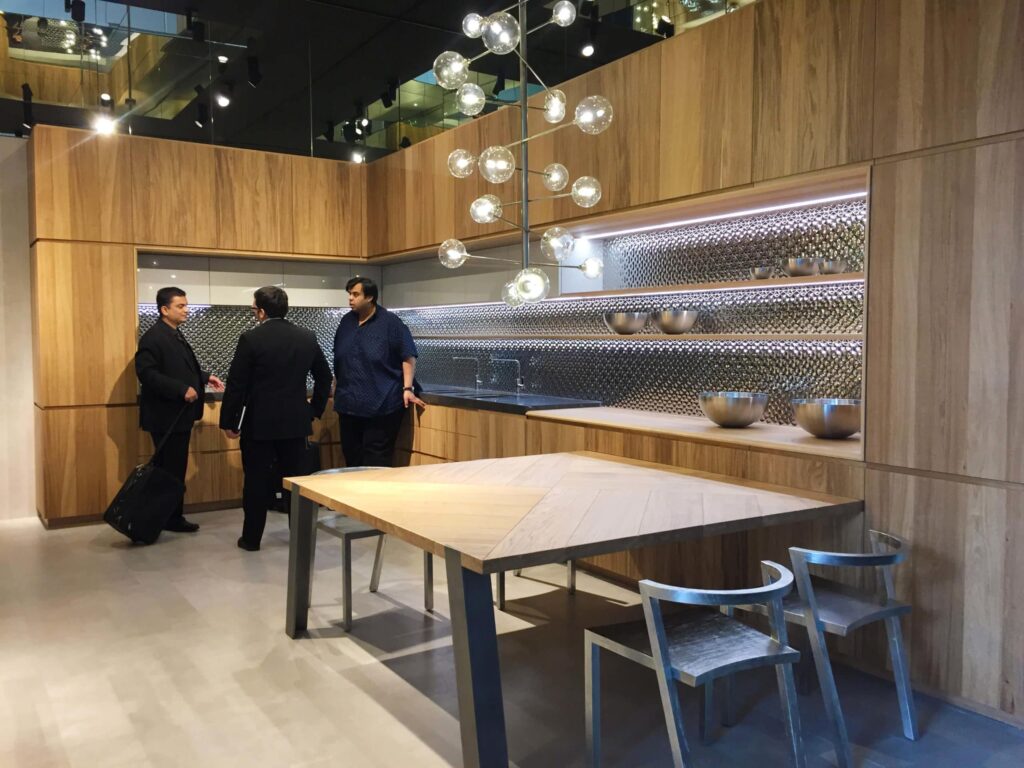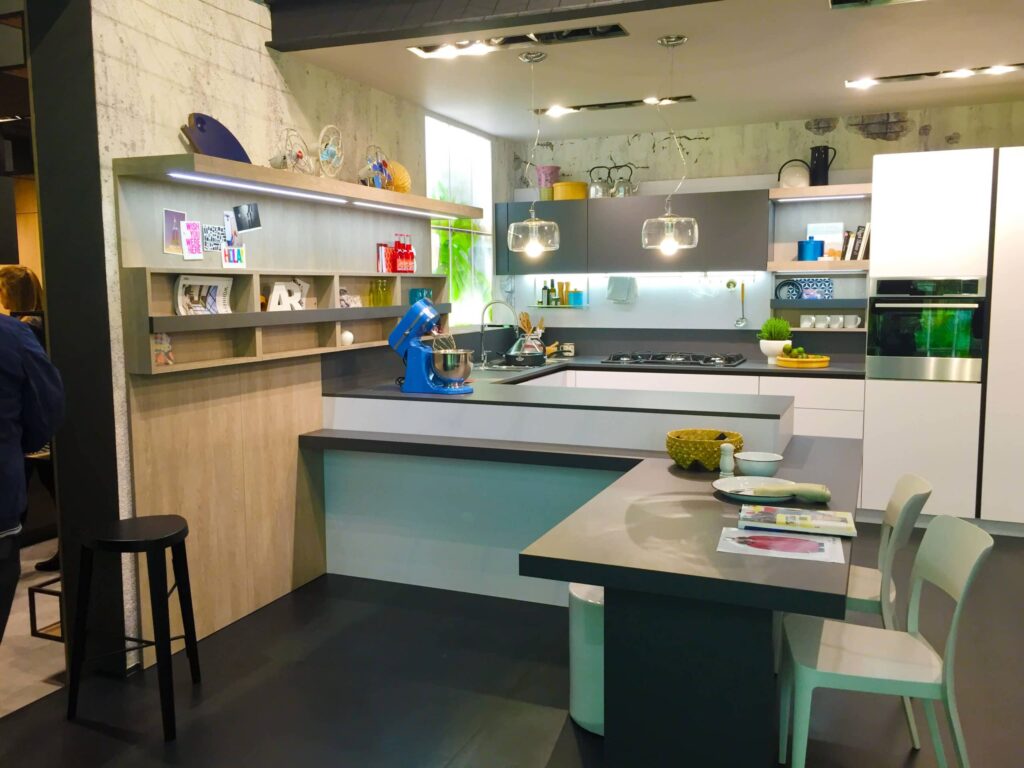 Day One
 Opening day! The start of today was an exercise in patience, with so many people trying to get through the doors. Eventually, we found ourselves inside, and made our way towards the first exhibition hall. This was filled with incredible Italian-manufactured kitchens, designed for the High End market. All were simply stunning, and showcased some extremely innovative design trends.
Equally impressive was the FTK (Technology For The Kitchen) exhibition, which is where the world's premier appliance, sink and fitment manufacturers display their new designs. This year, several of our partners were among the 2400 exhibitors involved in the EuroCucina displays, including Franke, Blum, Caesarstone, Hafele and Cosentino.
With so much to see and think about, Day One was pretty hectic, but also incredibly exciting. We couldn't wait to see what Day Two had in store!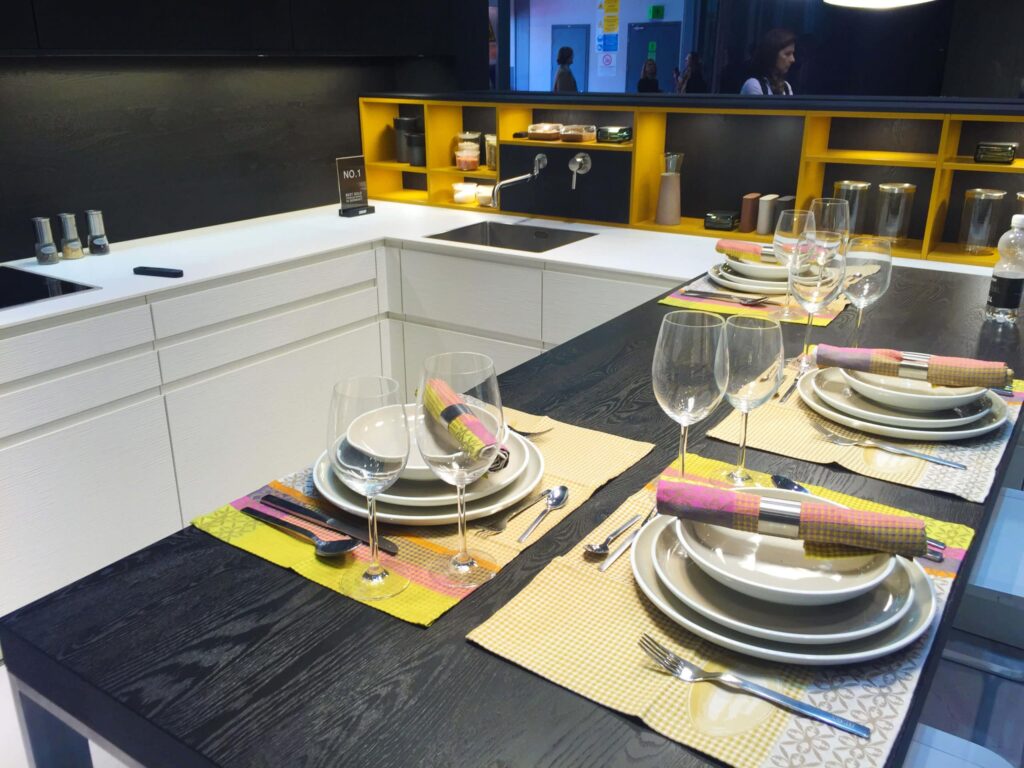 Day Two
 After a good night's sleep, we were up and ready to see what EuroCucina Day Two had in store for us. After queuing up again to get into the show we headed to the main hall to check out even more impressive kitchen designs. This time, it wasn't just Italian designs on display, but plenty of other European-style design trends that were just as impressive as yesterday's. The kind of kitchens people definitely dream of having in their homes – sleek, stylish and extremely functional.
After checking out the kitchens, we were able to make our way to the bathroom exhibition, which again featured some pretty incredible designs. The day's events left us with plenty to think about, together with some very sore feet.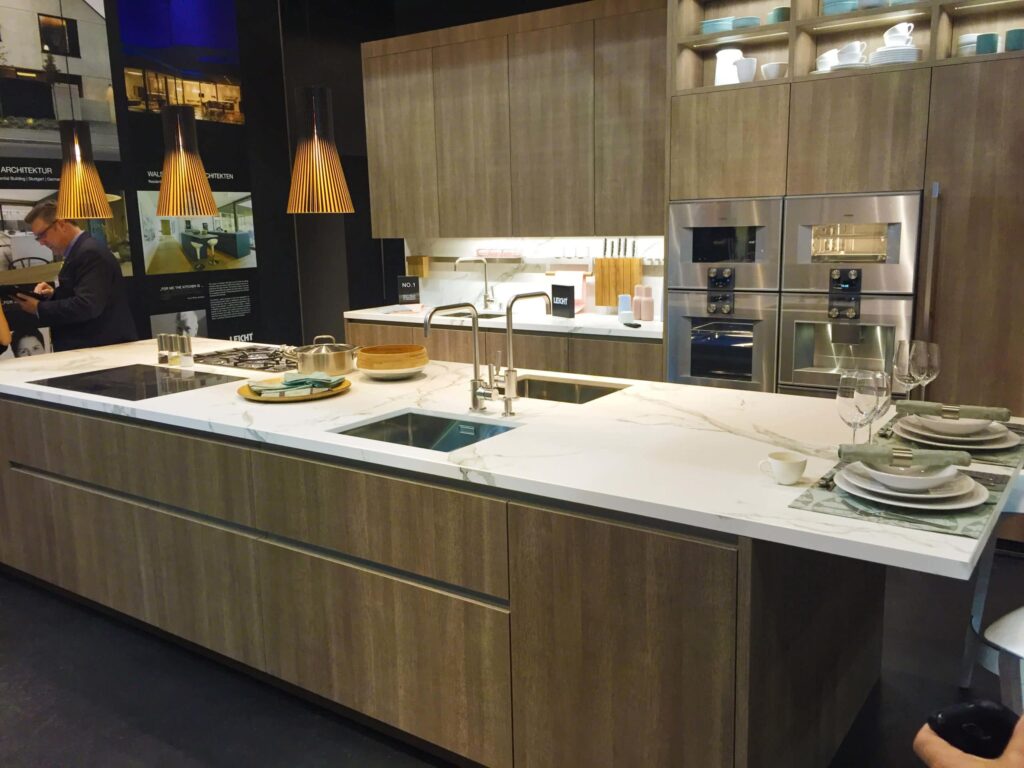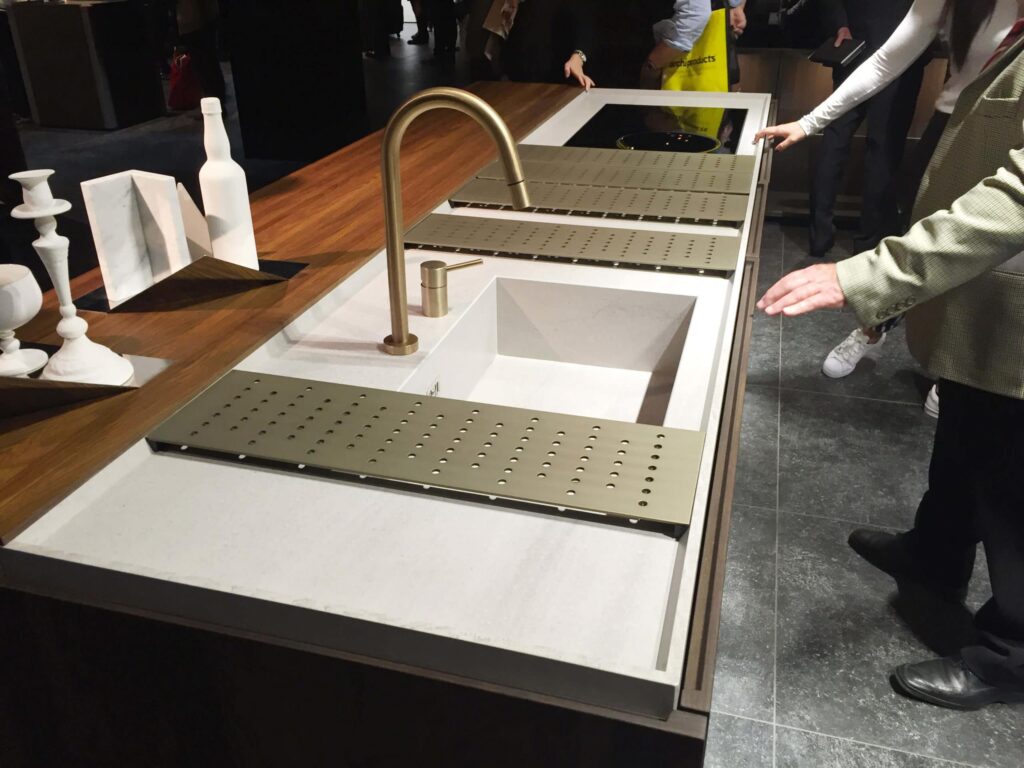 EuroCucina highlights
 So much happened in the two days we were at EuroCucina –and it was very hard to narrow down our favourite parts. Some standouts were:
Kitchen designs that integrated cooking surfaces into benchtops. So sleek and sophisticated!
Integration of benchtop surfaces into sinks. Again this provides a truly seamless look to the overall kitchen design.
Seeing feature shelving make such a big part of the kitchen designs was really refreshing to see. After all, storage space can never be underestimated in a kitchen, and this shelving ensures that even small kitchens can have their fair share of storage space, while still looking amazing!
Our biggest highlight was not only seeing all the incredible designs, but brainstorming how we can work this innovative thinking into our own Kitchen Craftsmen design ranges! Stay tuned, as there are some big things happening at Kitchen Craftsmen this year.