Over the past few years, as we've seen hotels lift their bathroom game, we've also seen more and more people wanting to recreate those luxurious hotel style bathrooms in their own homes. Bathrooms have become 'living spaces' in homes and so design and style have also become very important.
So, we thought we'd share with you the four trends that we're absolutely LOVING right now.
Natural Elements
When it comes to pops of nature, we can't think of anything better to go into a space that's designed for your relaxation. You can introduce nature in a couple of ways.
Firstly, add green leafy plants to your space. Plants not only look great, they also help with removing germs, smells and could even help to lighten your mood. Plus, this is a cost effective way to add some colour to your bathroom if it's feeling a bit too neutral.
Next, use natural wood elements in your bathroom renovation. A gorgeous wood vanity can create a beautiful focal point in your new bathroom and can create a warm and luxurious look.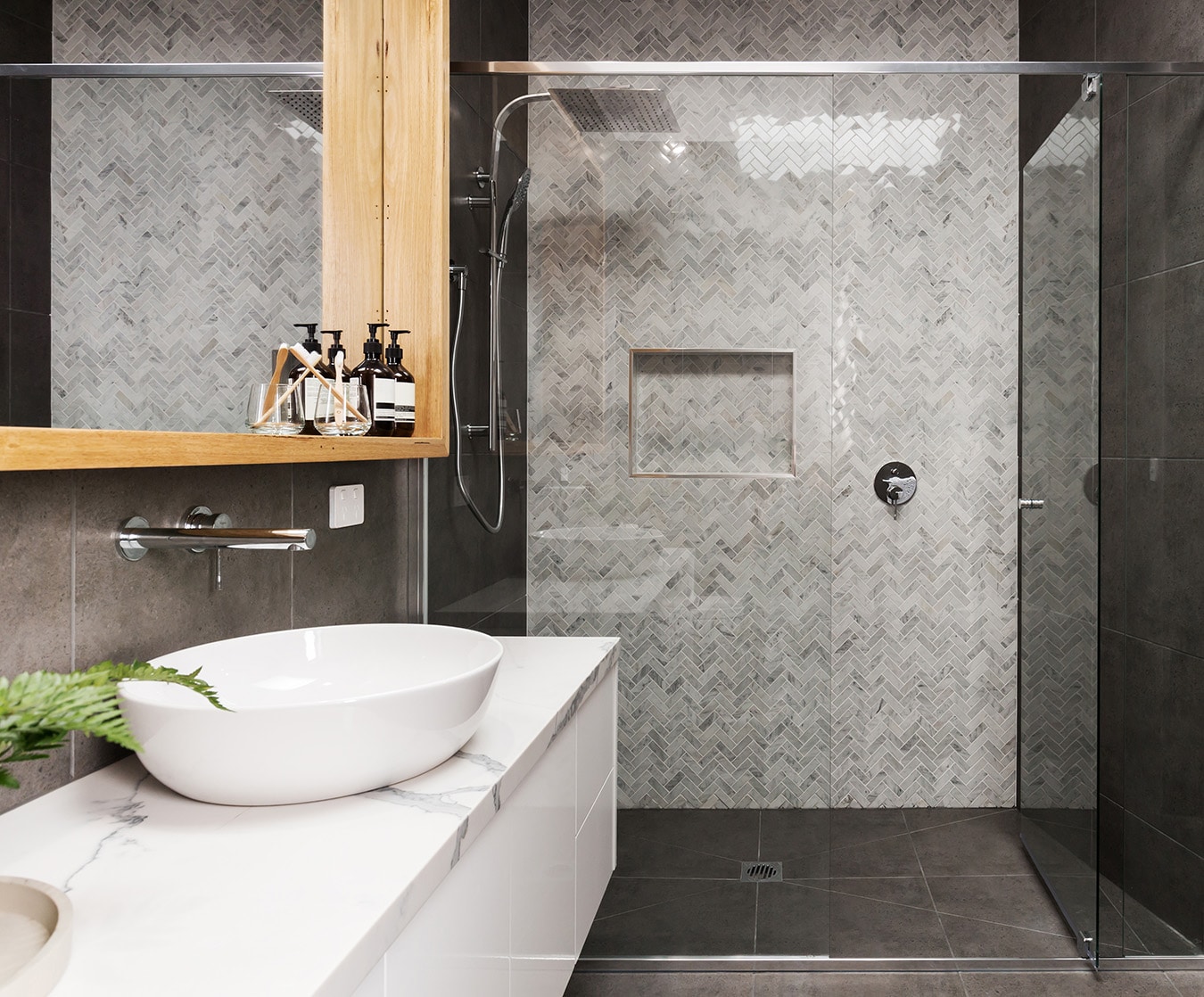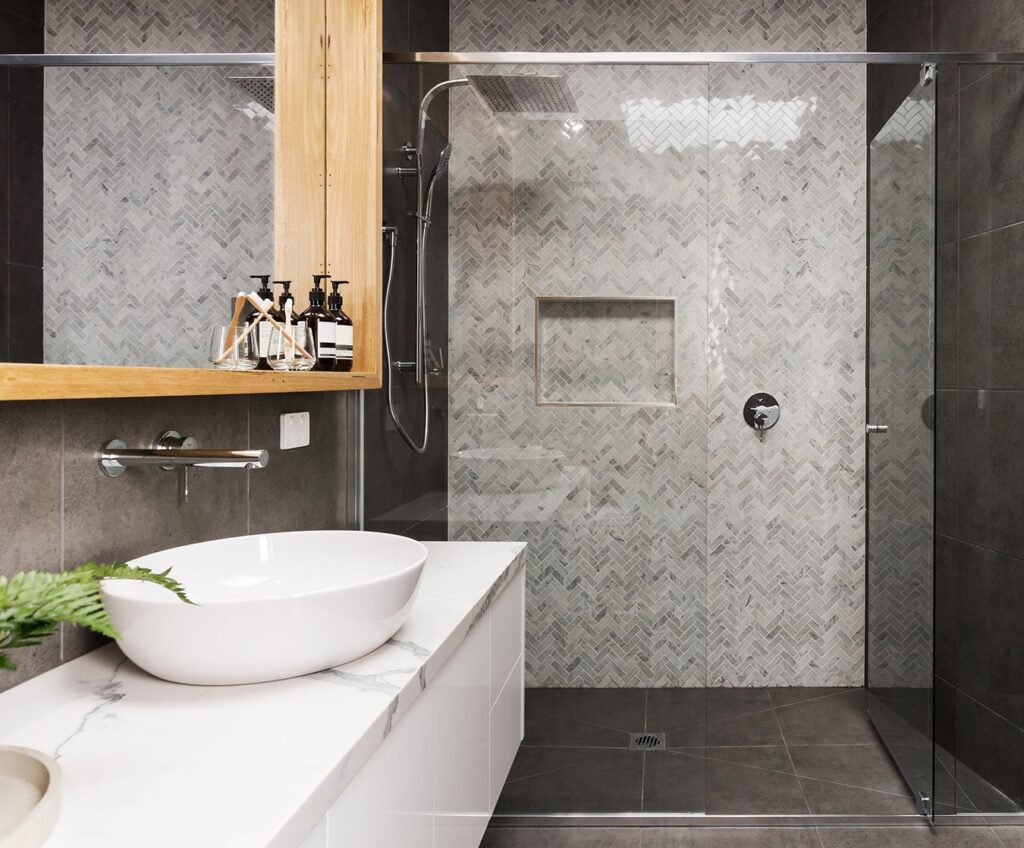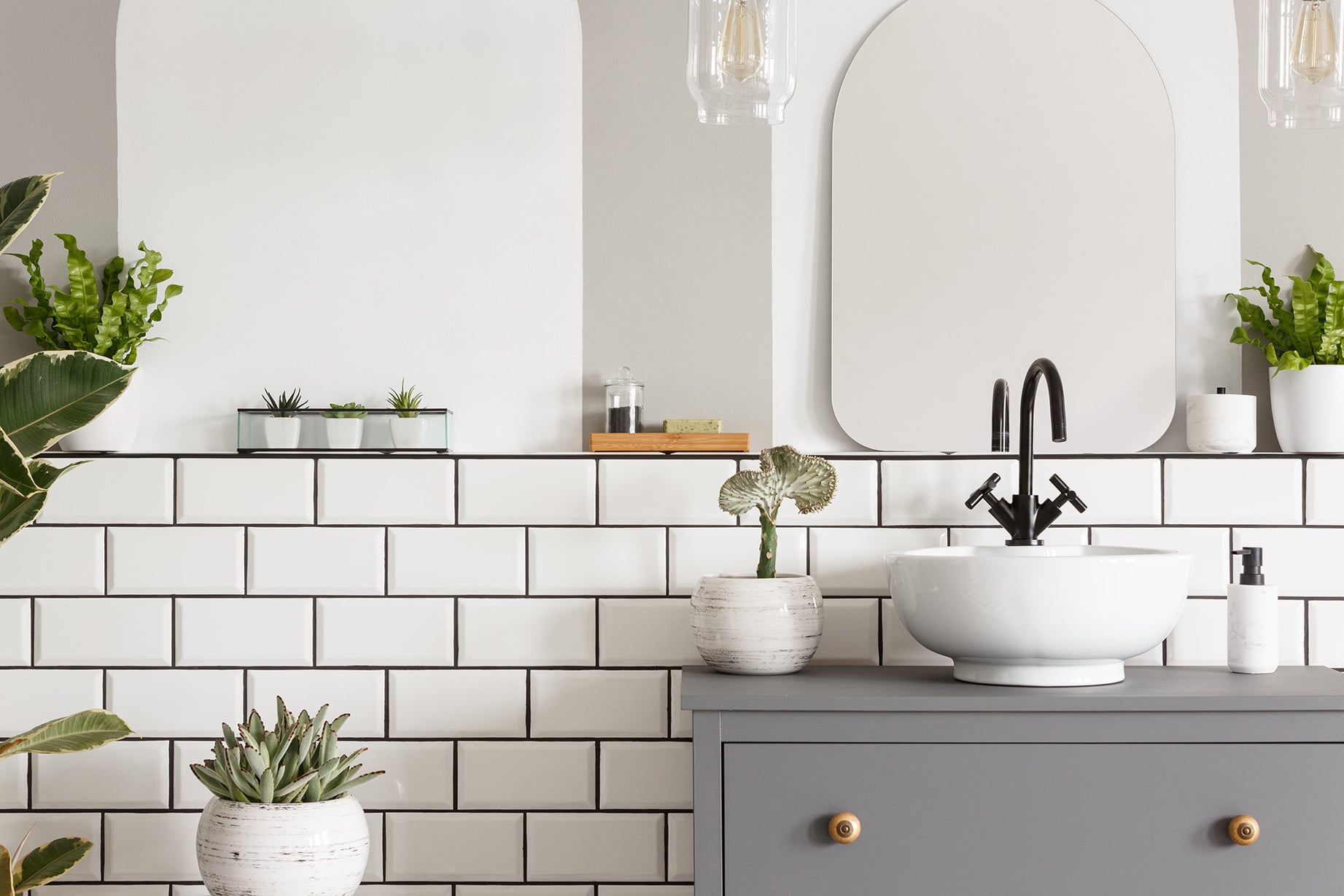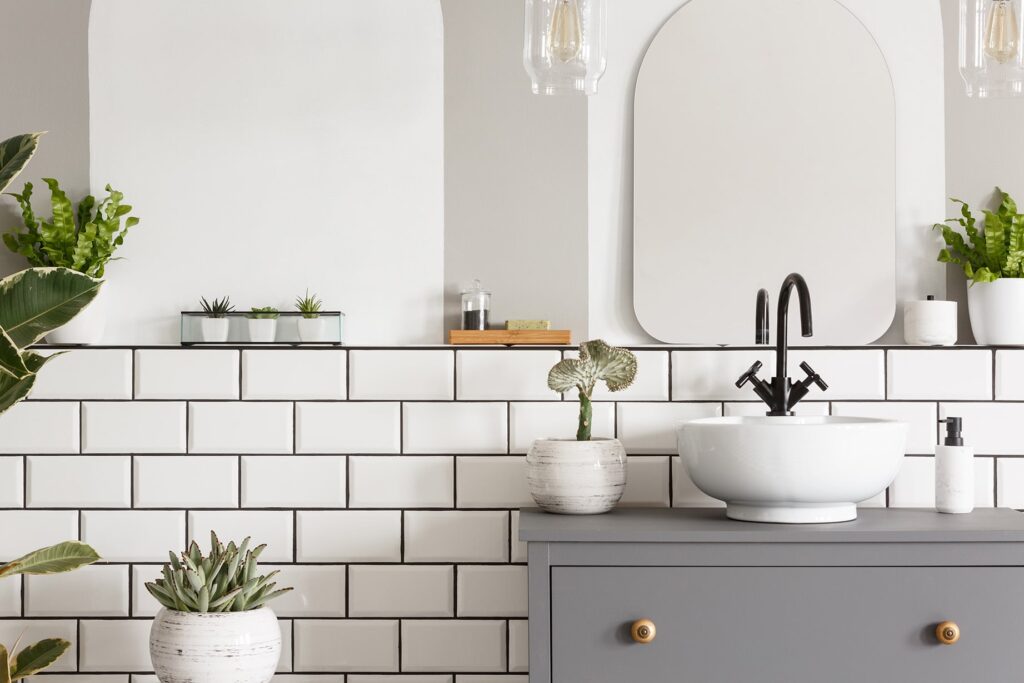 Feature Walls or Focal Points
We cannot get enough of a herringbone tile pattern right now! But really any feature wall or unique focal point in a bathroom space is sure to wow. The days of the standard Australian bathroom are gone, we're now in a time of creating custom spaces that represent your individuality.
Feature points give you the opportunity to think outside the box and do things a little differently.  It might be a funky piece that highlights a space in your bathroom, or bold, brightly coloured feature walls or floors.
We do recommend thinking about the long term though and ensuring it's a trend that will last the test of time. This will help when/if you decide to sell your home in the future.
Fixtures
A simple way to give your bathroom space a quick (and relatively cost effective) makeover is to change out your fixtures. Brushed brass and matte black are definitely the 'in thing' right now and we don't think they're going anywhere for a while.
Whether it's a luxe or bold statement you're wanting to make in your bathroom, fixtures help to add colour and texture to your room.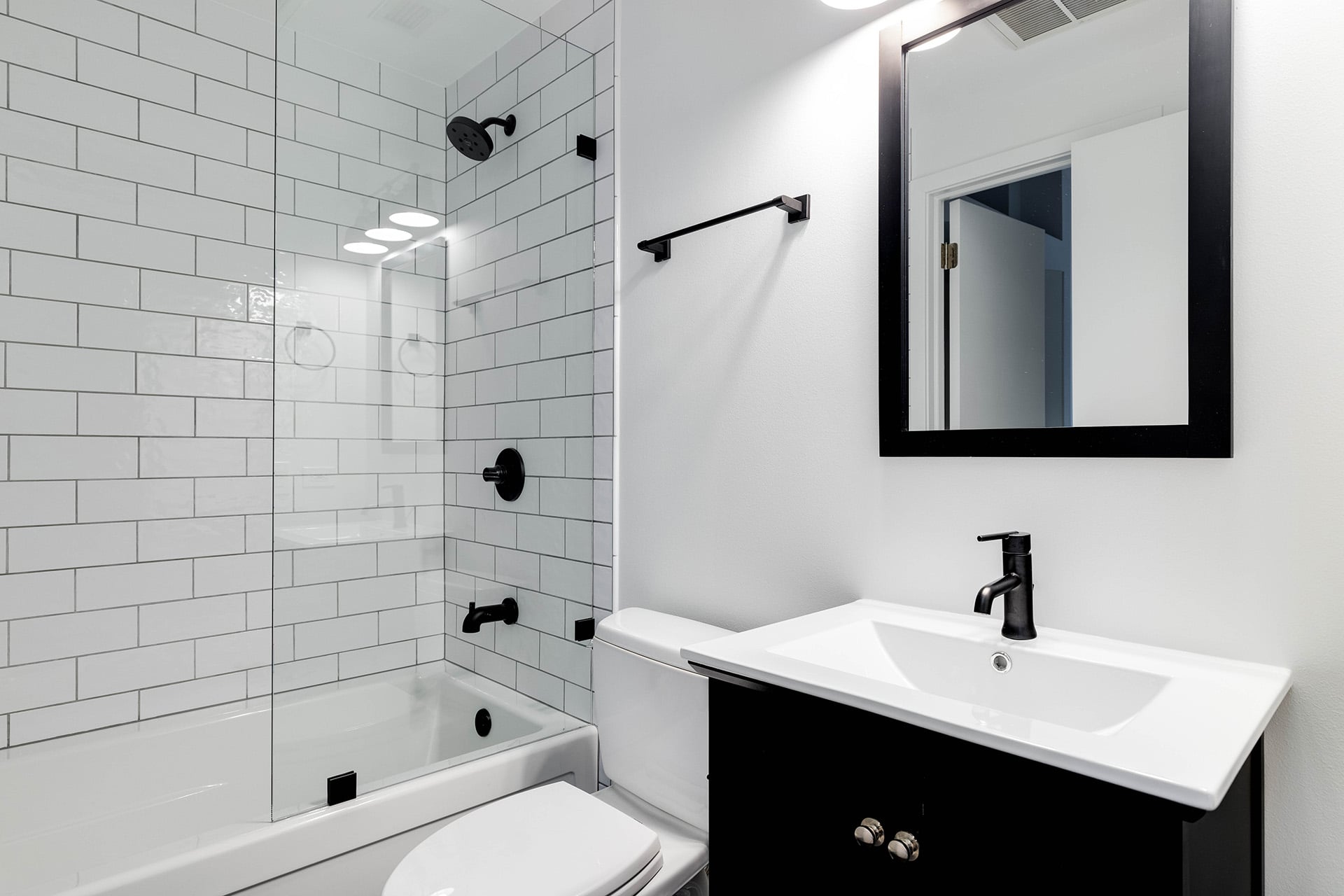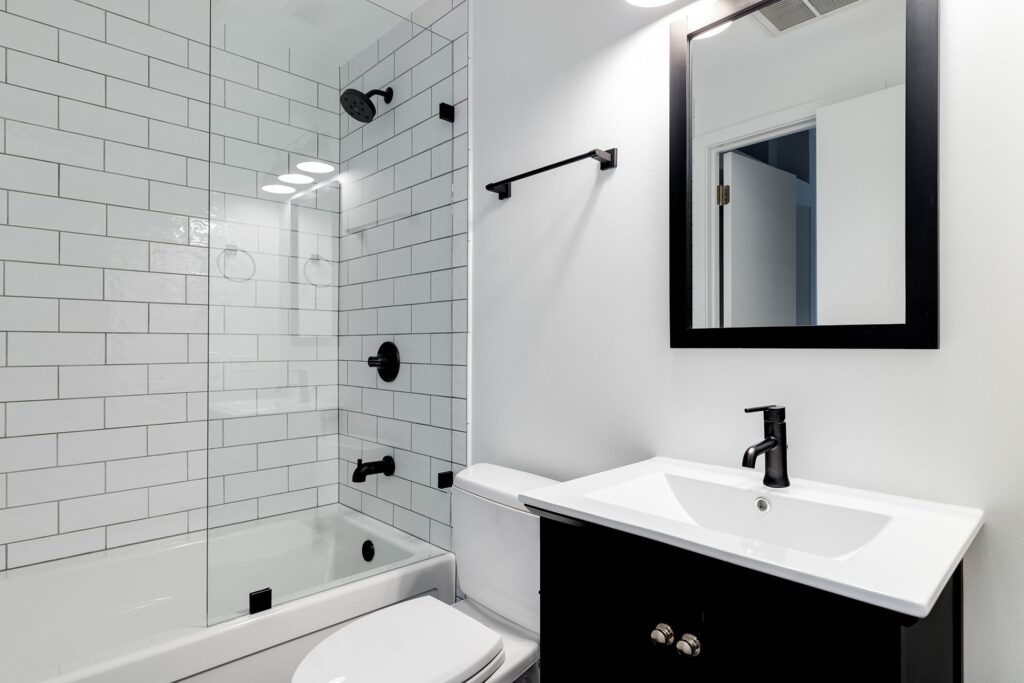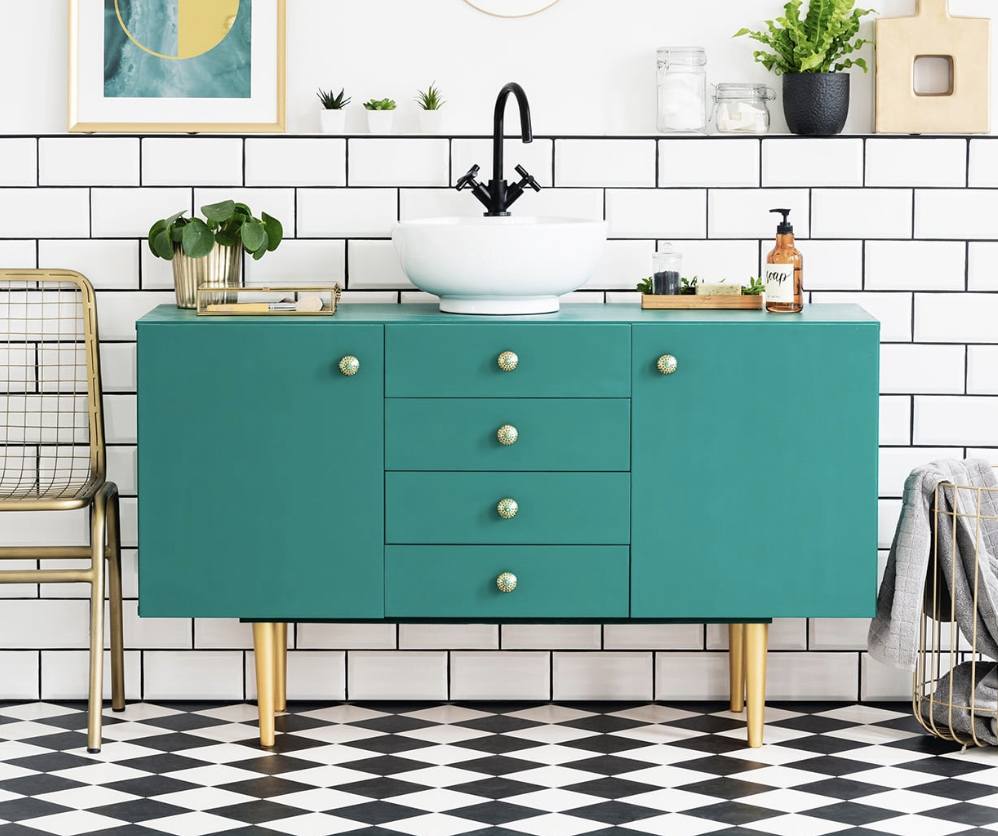 Colourful statements
Whether it's coloured cabinetry, a statement colour bath or tiles, bathrooms no longer have to be a monochrome or plain coloured space they once were. We're loving the use of blues and greens in bathrooms at the moment.
Worried about too much colour? If you're not ready to go all in and invest in a bright blue bath that's ok, we completely understand. You can still add some colour to your space – just try picking one element you'd like to be coloured and go from there.
When you design your new bathroom space with our team, you'll get to see your design come to life with our 3D design software. Plus, our team of experienced designers will work with you to make your new space to come to life whatever style or trend you wish to follow. Book a free consultation or visit our showrooms today.