For most of us, our current situation has meant we've had to change the way we live. Whether it's working from home, home schooling or simply cooking more at home than ever before.
Being confined to our homes has changed our lives, and possibly the way we do things and it's not likely to change significantly for some time.
With a lot of restaurants and cafes closing, grocery stores have seen a greater demand for supplies and, the rise of online food delivery services like HelloFresh and YouFoodz see families spending more time than ever preparing meals at home.
Online shopping has continued to surge with Coles and Woolworths having to pull (and subsequently reinstate) their home delivery service just to keep up with demand, Kmart putting a waiting line system onto their website to ensure it doesn't crash and stores having to bolster their online presence just to be able to trade.
So with this huge change in service demand, storage solutions for your home have never been more necessary. Whether it's storing extra food supplies to ensure you don't run out, hiding that emergency toilet roll or for all the board games and puzzles you've bought to keep yourself entertained. There's loads of options available that aren't just functional but also stylish.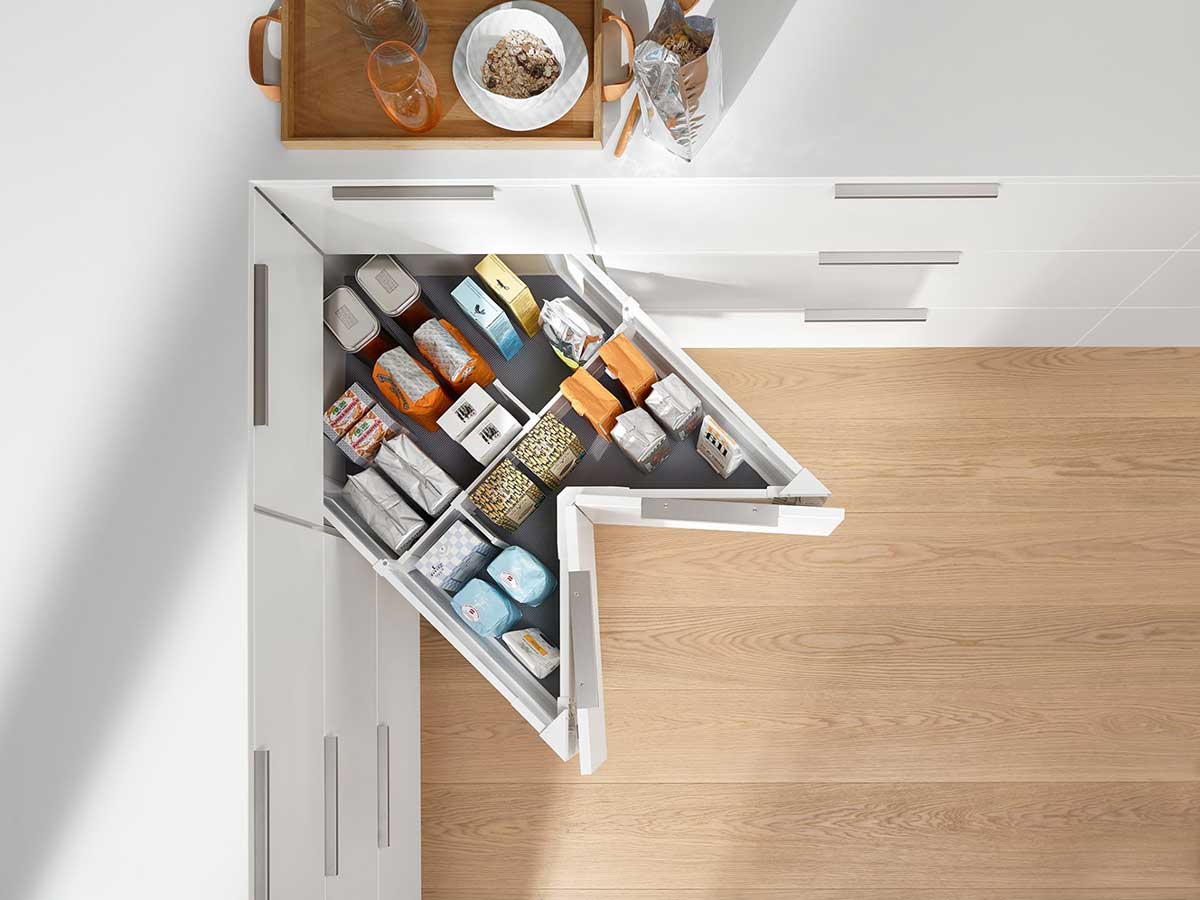 Lets start in the kitchen
The rise of the home chef is upon us and with world-renowned chefs showing us just how to cook some of the best dishes in their arsenal on Instagram and other digital platforms, we're going to need more room to store all the ingredients.
Renovating your kitchen gives you the perfect opportunity to maximise all the spaces available to you. Corner cupboards no longer need to be the place to put the things you don't use as often or want to forget about. With the lazy Susan style fittings in your corner cupboards you'll have access to everything inside easily.
Get additional storage with cupboards under your breakfast bar. Store items you don't need as frequently in this convenient space, or use it as a way to get the kids to set the table whilst you're busy in the kitchen with two-way cupboard openings.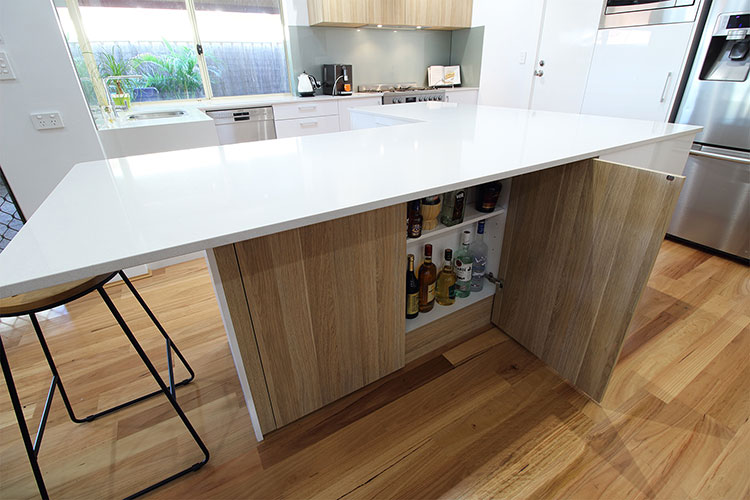 Lift your laundry game
Getting more storage in your laundry is never a bad thing! If, like us, you feel like you're doing more laundry than ever before and there's just so much 'stuff' clogging up your laundry then now is the time to add more storage. We're talking cupboards above your bench and tall storage to hide away your brooms, mops and vacuum cleaner.
A laundry doesn't just need to be functional it can also be beautiful. Consider matching your benchtops and cabinet colours to your kitchen for a seamless look.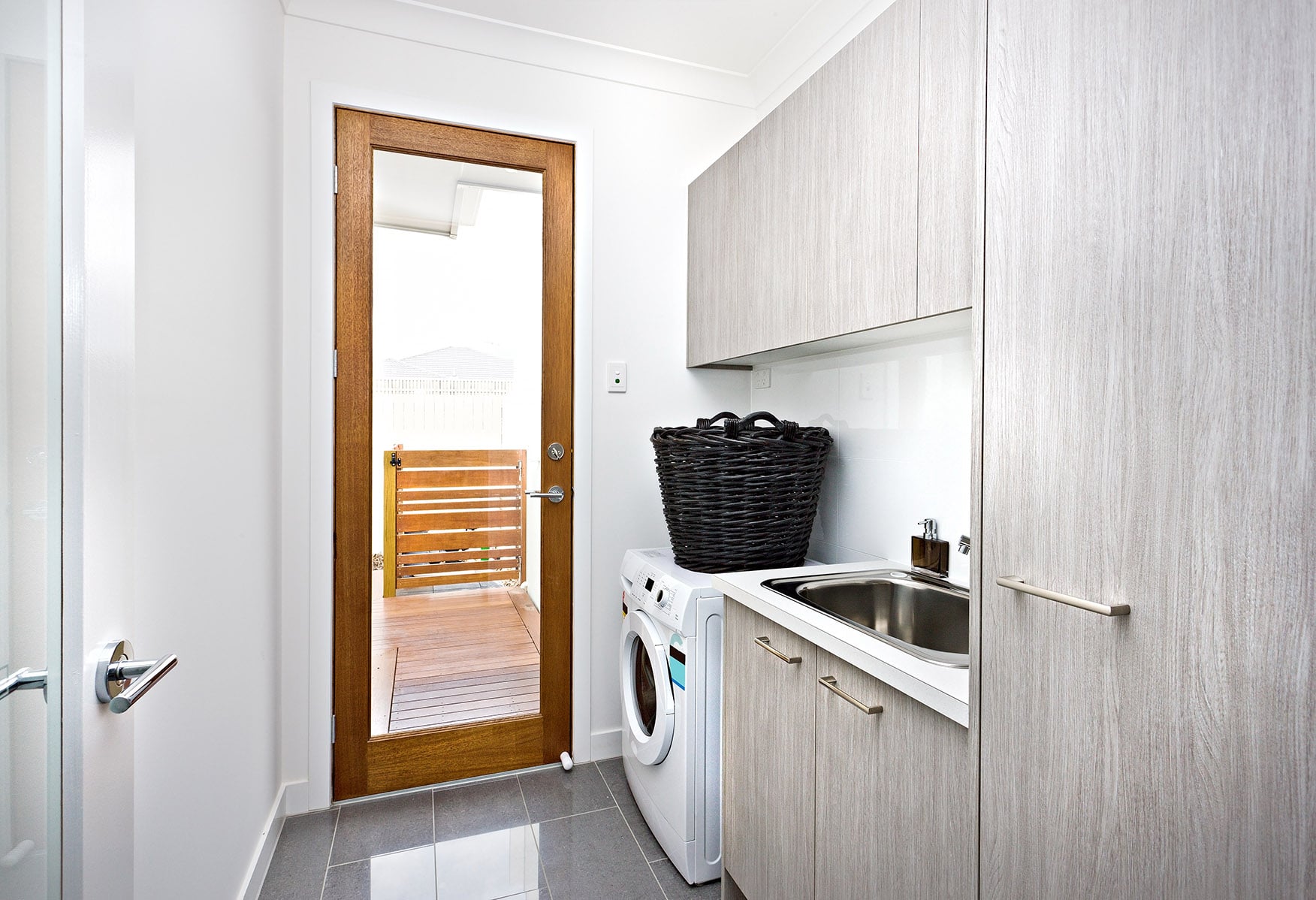 Built-in solutions
Home schooling and working from home has changed our lives recently and if you're like us and weren't 100% ready for it, perhaps we can help you out a little.
Have you ever considered a built-in desk/storage solution combo? You'll be spoilt for choice with two pieces of furniture built into one. Built-in desks can be completely customised to suit your space and what you want to use the item for. With so many opportunities for creating new storage spaces as well as a space for working. You might even want to consider a huge new piece which includes your wardrobe space.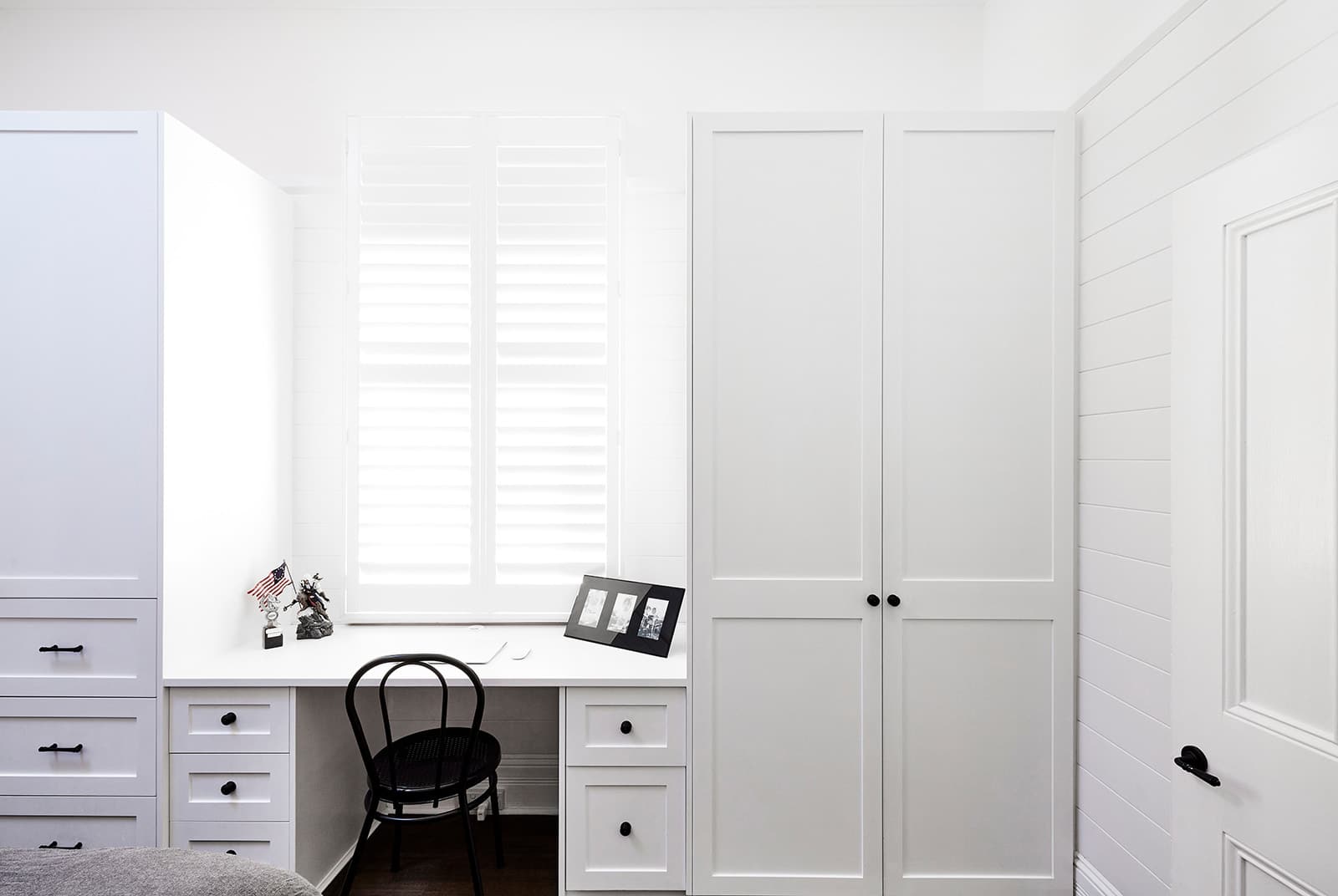 Or, how about a TV unit which doubles as storage for all your odds and ends? Hide all your gaming consoles, board games, toys and so much more in the cupboards around your TV but also keep them close enough so play time isn't too far away.