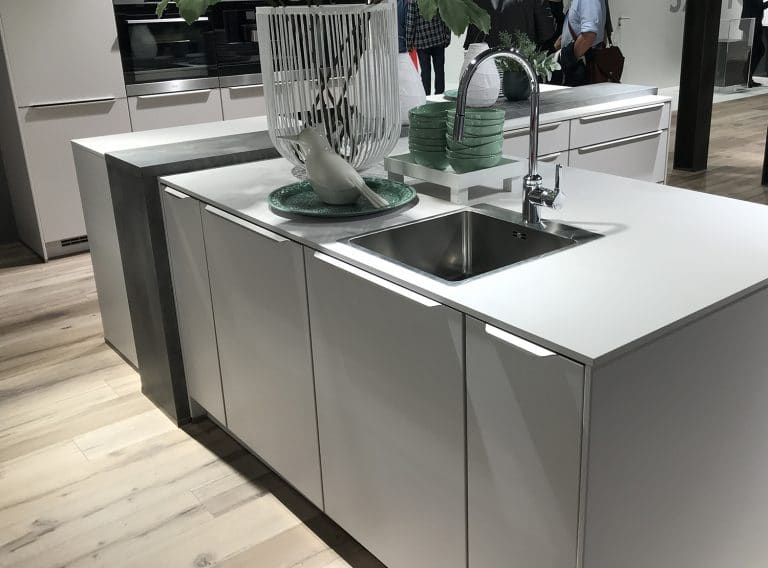 We were lucky enough to make the journey to Milan recently for the 22nd EuroCucina event. This huge home exhibition showcases the latest kitchen style trends and technologies and is held every two years (you can read all about Kitchen Craftsmen's 2016 visit to EuroCucina here).
This year, the FTK – Technology For The Kitchen 2018 portion of the exhibition featured 117 companies and covered 22,000 square metres. Several of Kitchen Craftsmen's trusted partners were involved, including Franke, Blum, Caesarstone, Hafele and Cosentino.
So, what does 2018/19 have in store for kitchen style trends based on what we saw in Milan? Keep reading and find out!
Benchtops

This year will see a trend towards ceramic surfaces and the creation of a uniform, minimalistic look. This can be achieved by having the wall cladding, splashbacks, door fronts, integrated sinks and even flooring made from the same material as the benchtops, resulting in a truly innovative display.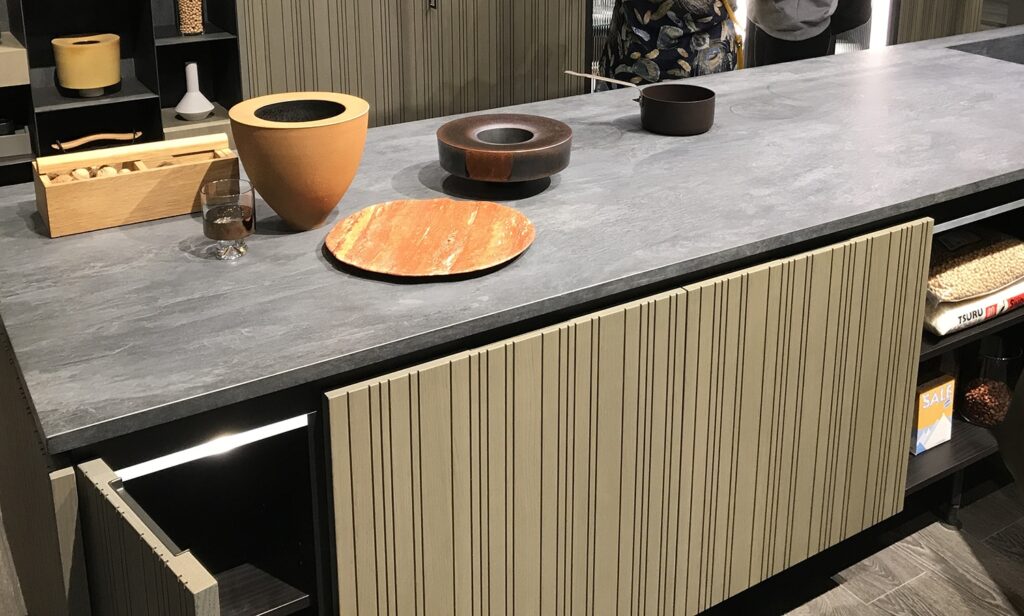 Doors
Whilst the trend we had already seen in Western Australia for dark, matt finishes contrasted with textured woods continues, in Milan, this trend was not just reserved for the doors alone. Instead, this contrast colour extended to the inside of the cabinets themselves, ensuring a truly uniform look from front to back.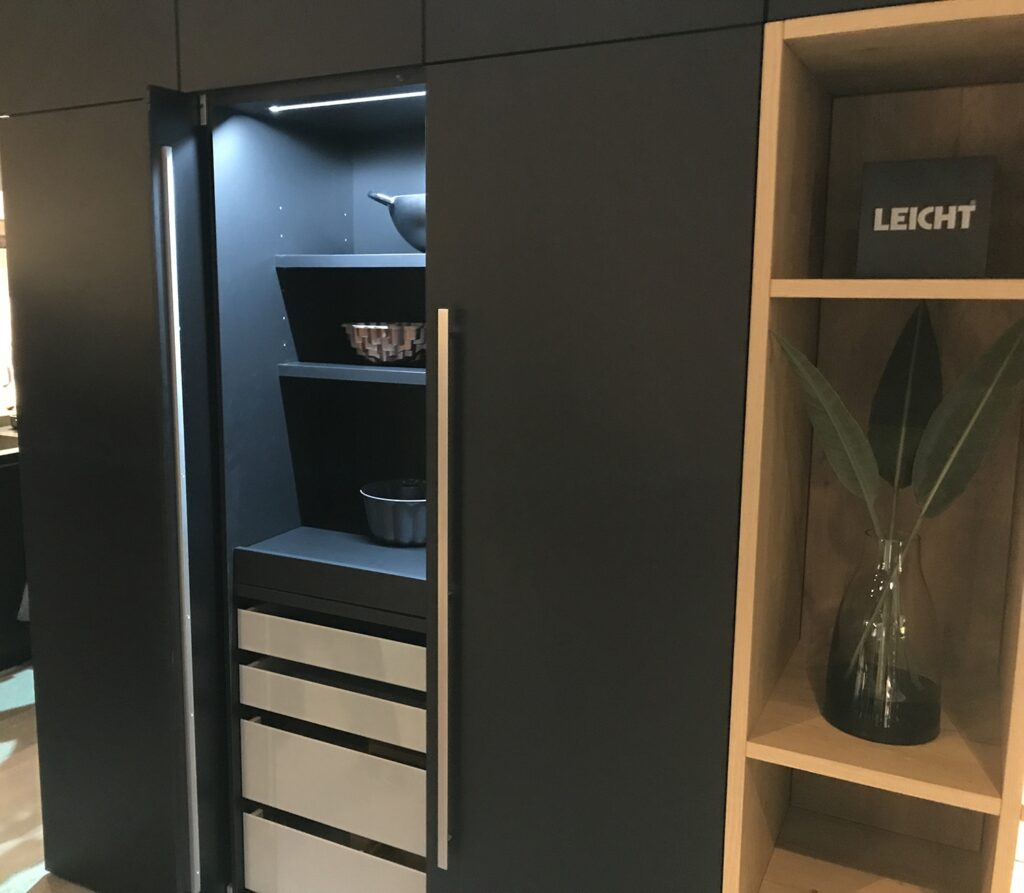 Handles
Complementary coloured handles were prominent at this year's event – that is, where handles were the same colour as doors. Overall, it was easy to see that the trend was certainly more towards handleless operations, where the doors and benchtops do the talking. Where handles were on display, it was integrated handles that featured prominently, with brushed finishes in a range of colours, from dark grey and aluminium, through to matching timber grains and contrasting bronzes and golds.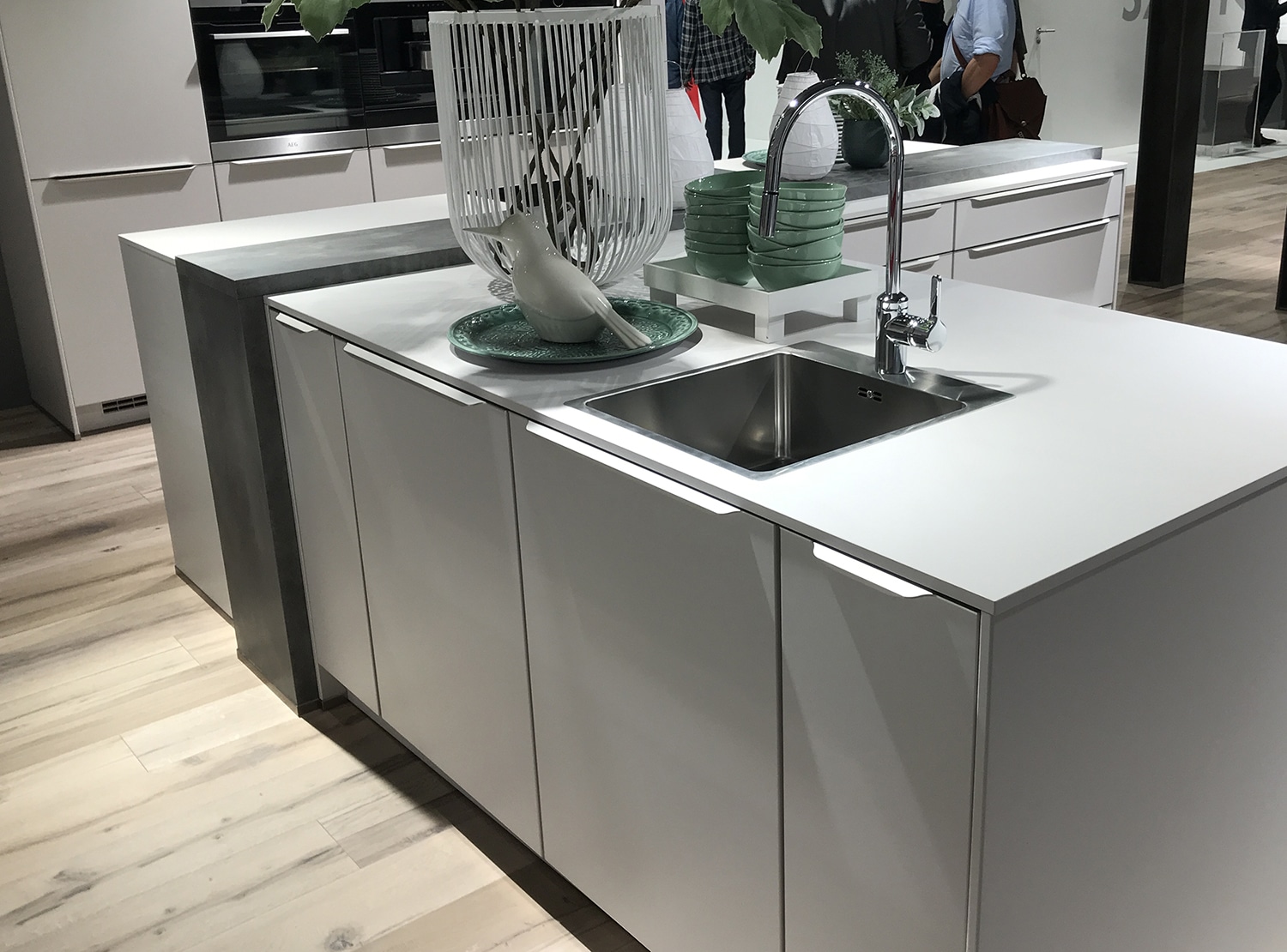 Splashbacks
This year saw a strong trend towards patterned prints, in conjunction with matching benchtop finishes. Patterned printed glass or laminates were often used to create a seamless look. Hardly any tile was showcased in the exhibition, and, if it was, it was used as a feature only.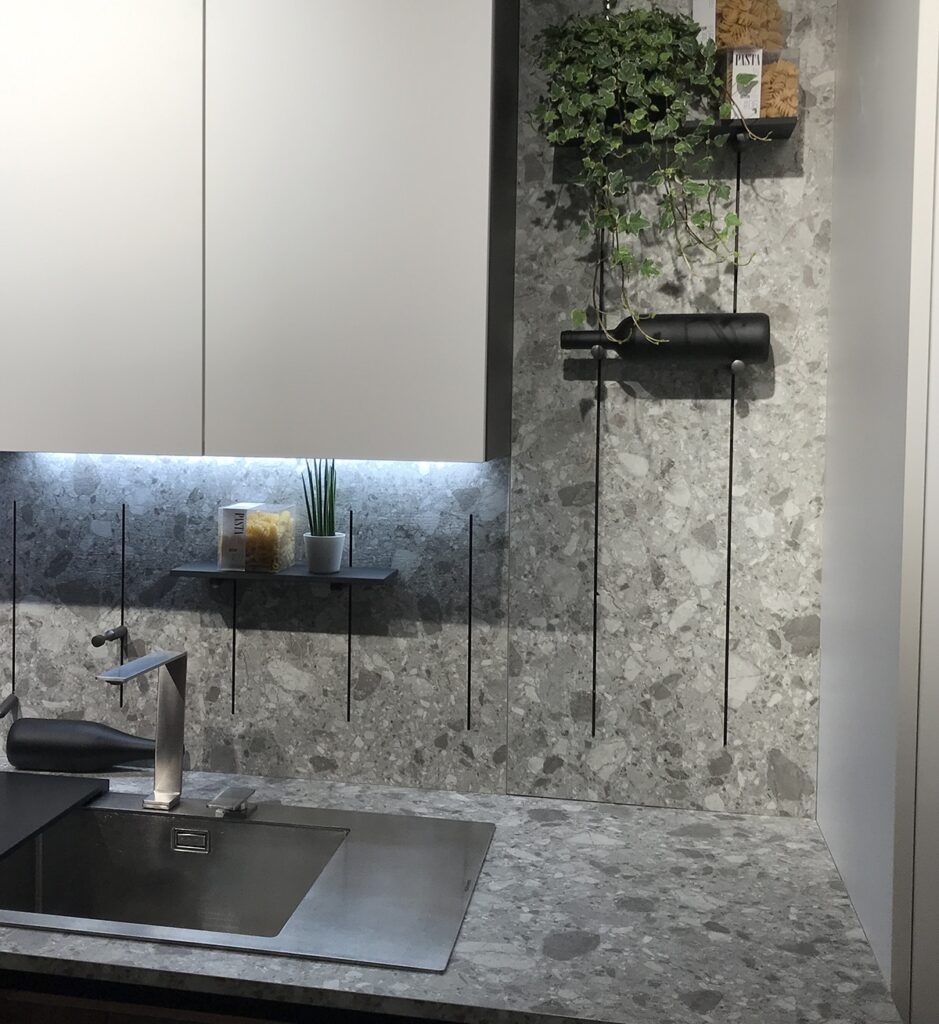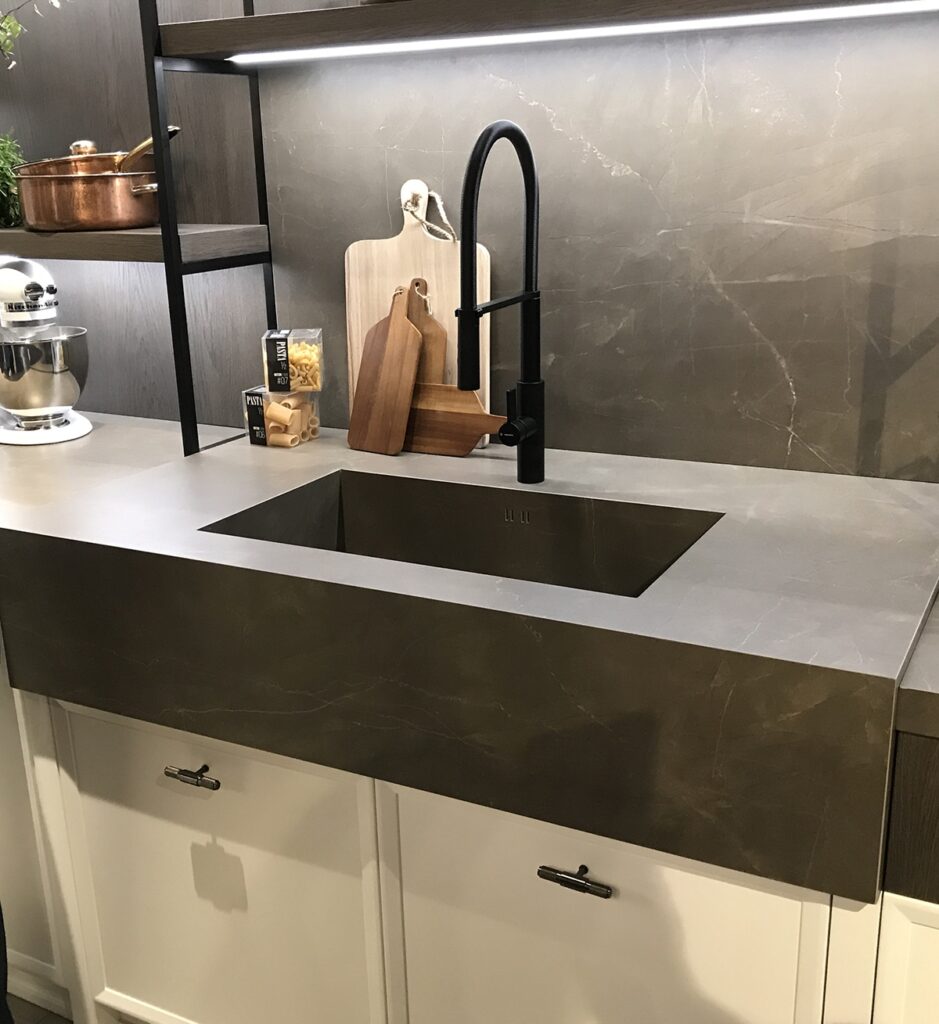 Fitments
Goodbye white shelving and chrome bars, and hello dark grey and matt finishes for pantries and corner units. Many of the units Kitchen Craftsmen currently use were on display albeit in updated colour formats, with the exception of the innovative Ninka Qanto, which will soon be available through our supply partner Hafele.
As far as drawer fitouts were concerned, the FineLine drawer fitout product (also available through Hafele) featured prominently, offering a huge range of clever designs.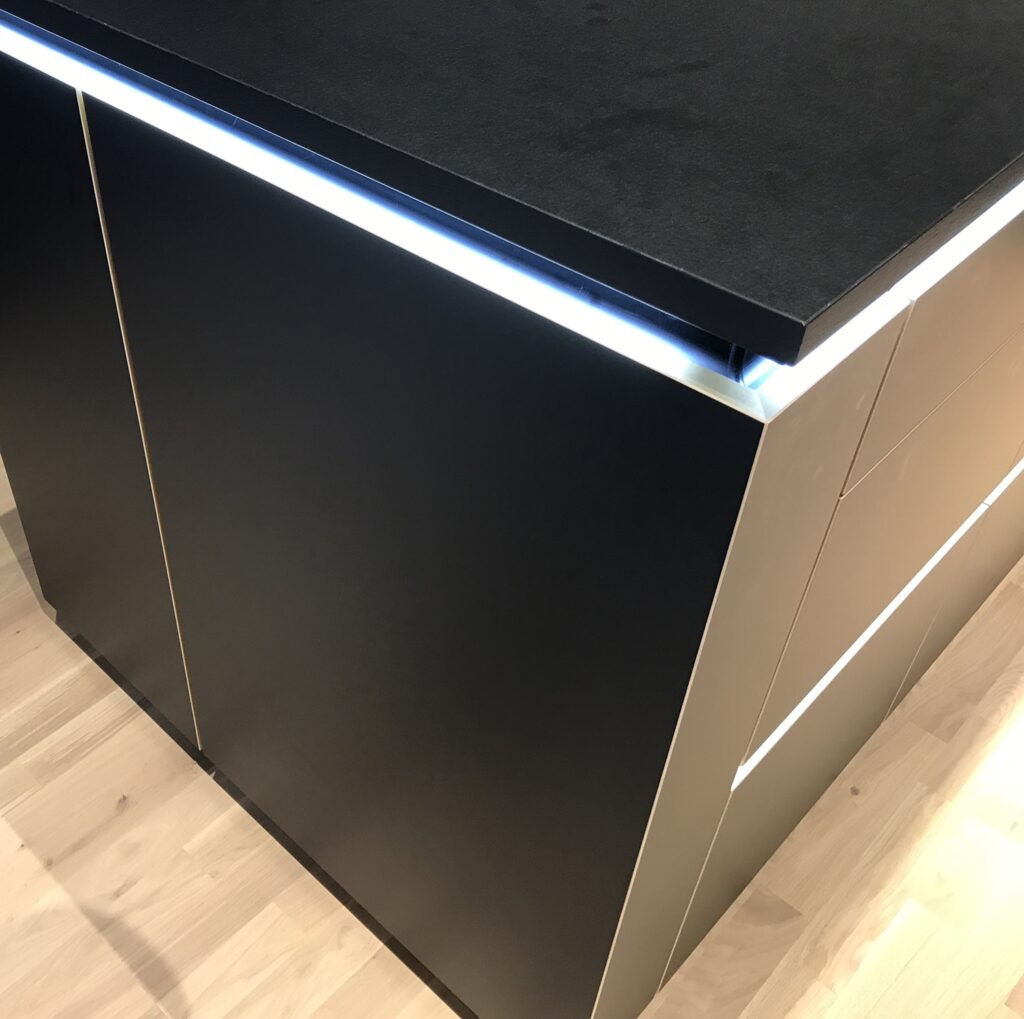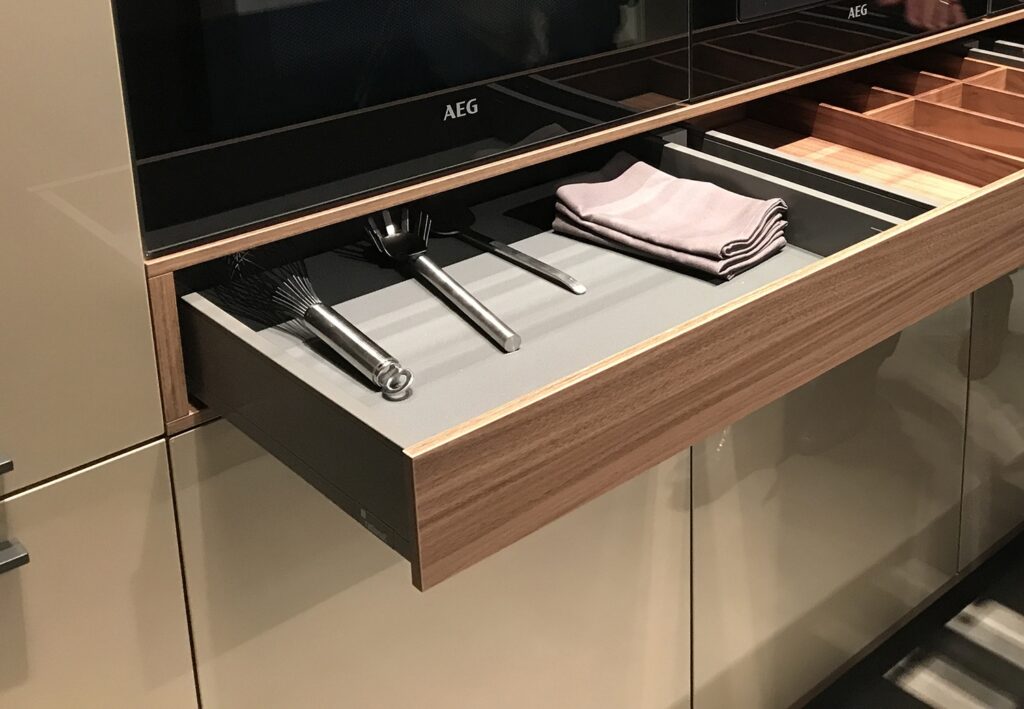 Appliances
This year, it was all about smart appliances, with some incredible technology on display, featuring smartphone-controlled fridges, ovens, rangehoods and cooktops. Imagine being able to start pre-heating your oven from anywhere in the world!
A trend towards integrated appliances was also evident, with Elica exhibiting a prototype that doubled up as a rangehood and pendant light feature that could easily sit over an island bench.
There was also a big trend towards downdraft rangehoods that integrate into your cooktop, allowing for more detailed cabinetry design as well as more space for storage.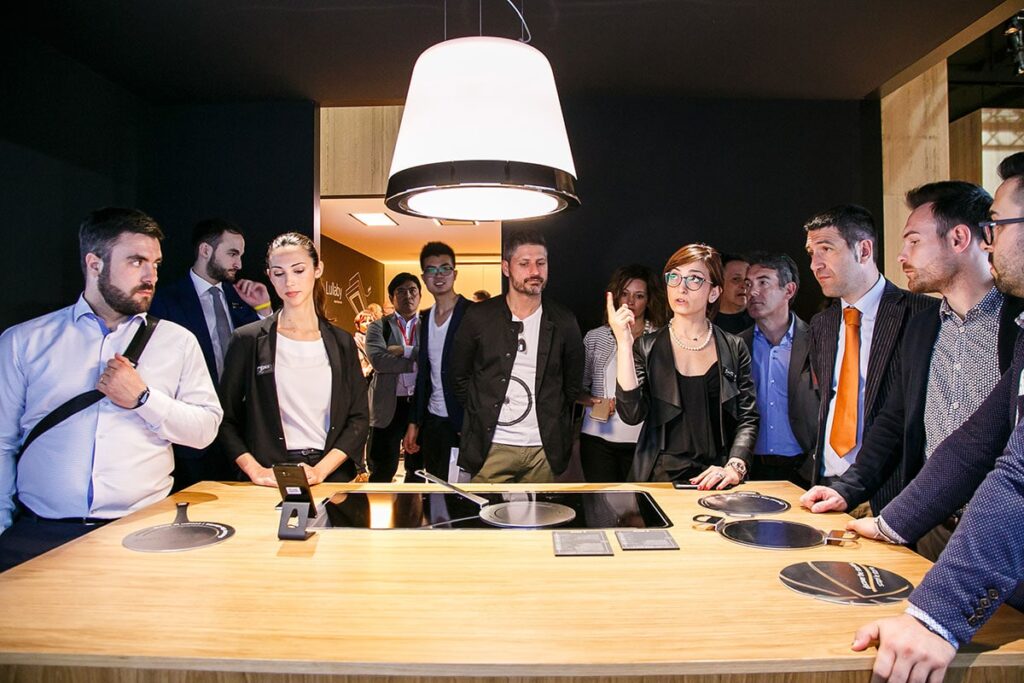 Lighting
Strip lighting featured heavily and was used to illuminate the tops and underside of cabinets, to highlight handle rails and also showcase the interior of cabinets for an extra focal point.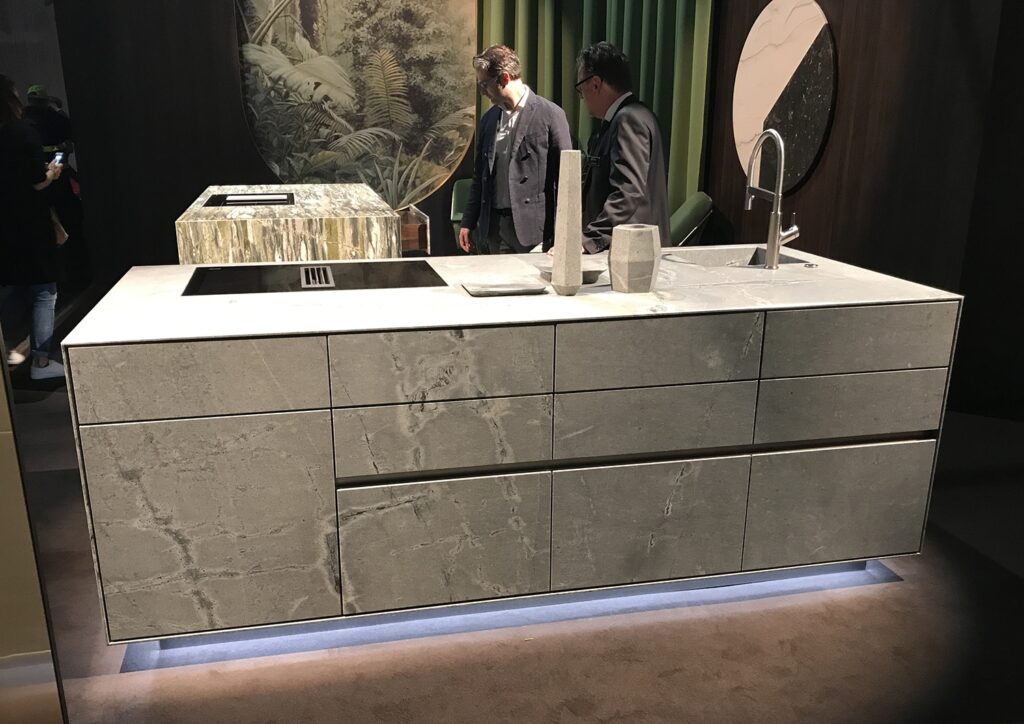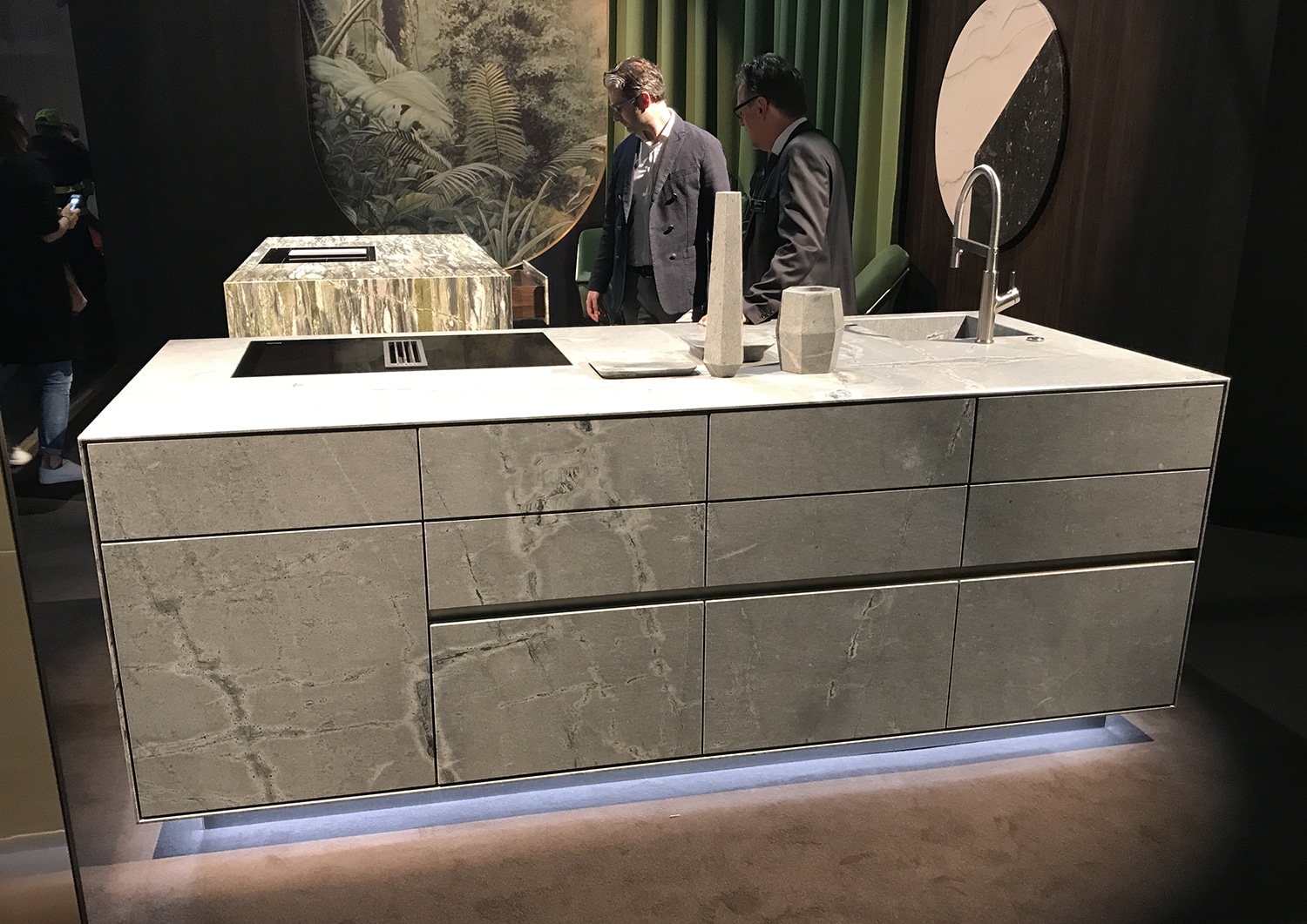 Design
The exhibition featured plenty of mixed-use living, where the kitchen design came complete with dining tables, entertainment units and laundry appliances. This style of living is referred to as 'integrated living' or as Hafele call it, 'micro living'. It is based around making effective use of space and leaving a smaller footprint.
What does this mean for our kitchens here in Perth? The Salone de Mobile Milano said it best – "Kitchens have ceased to be purely functional spaces to become domestic hubs, places for conviviality and socialising."
We definitely agree! To find out more about how you can incorporate these latest trends to create a kitchen perfect for spending quality time with family and friends, contact us today or visit one of our five showrooms across Perth.