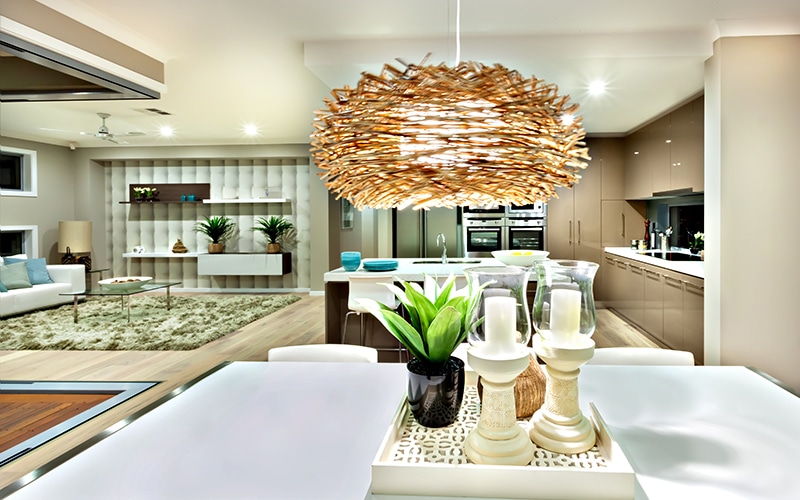 How did 2017 go by so quickly? We're excited to welcome 2018, with all its fresh changes and new opportunities. In today's blog, we're looking ahead into what you can expect in the world of kitchens!
So, what changes will 2018 bring to kitchen designs? There are a few new trends we're very excited about, and some classics that continue to stand the test of time. Check out our lists of kitchen must-haves for 2018 below, and let us know what you think!
Colour palette
Increasingly, we are seeing kitchens moving away from the all-white classic look towards more statement colours. Black is definitely emerging as a new favourite, as are navy blue and metallic colours. Of course, you can add colour to your kitchen without going overboard – things like painting the walls, adding coloured appliances, a new statement splashback or painted cabinetry can all give a fresh look to the space.
Thinking about a touch of metallic in your kitchen colour palette? We recommend Polytec's Metallic Leaf range, which promises a subtle yet impactful addition to your kitchen. If dark, moody colours are more your style, be sure to check out our recent Think Glamour kitchen collaboration with Laminex at our Osborne Park showroom!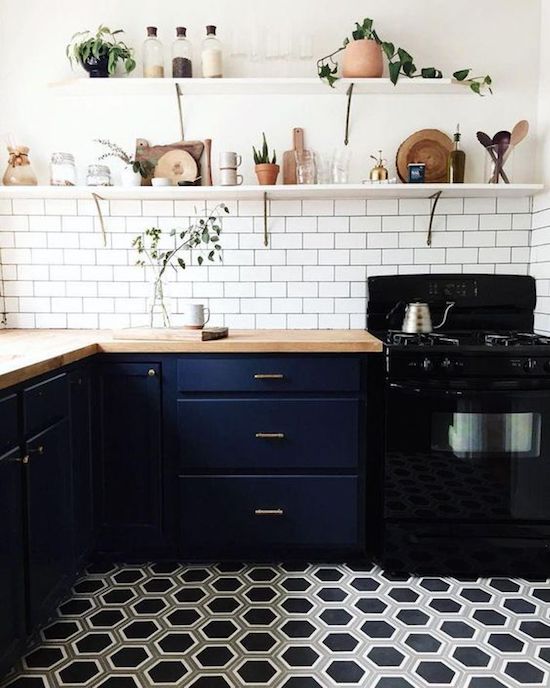 Shelving and storage
More and more kitchens are starting to adopt open shelving, which can add some serious charm to your kitchen. Just make sure you have enough storage available, too – as the last thing you want is your open shelves to be full of clutter. By storing those less-used items and only using your open shelves for objects you use every day (glasses, cups, vases, candles, etc), you can create a homely feel for very little effort.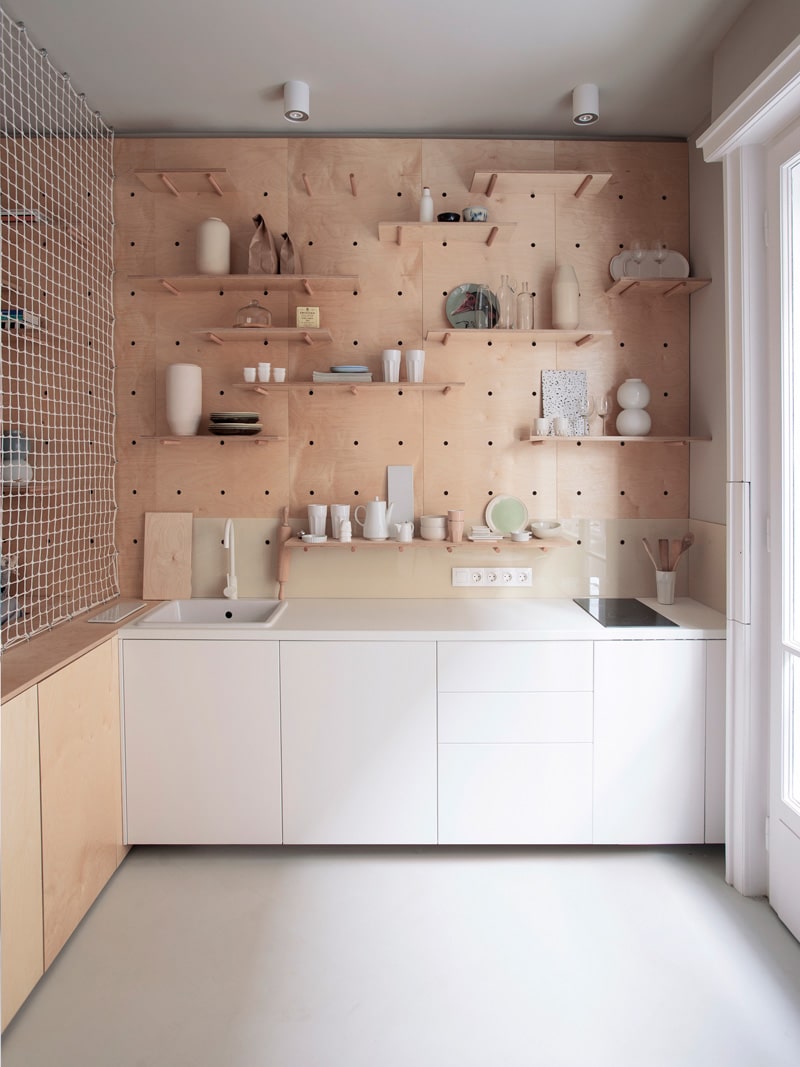 Lighting
These days, it's all about making an impression, and the right lighting fixture can really help take your kitchen to the next level. In 2018, we're seeing a further shift towards bold pendants, modern chandeliers, industrial fixtures and anything else that adds a real 'wow' factor to the space.
You don't need to overdo it, though – a couple of statement fixtures coupled with halogen downlights will provide you with all the light you need. Want to see an example of this in action? Visit our Facebook page to discover a recent renovation completed for the Thuo family in Perth. This included hanging pendants with Natural White LED Downlights for a stunning result!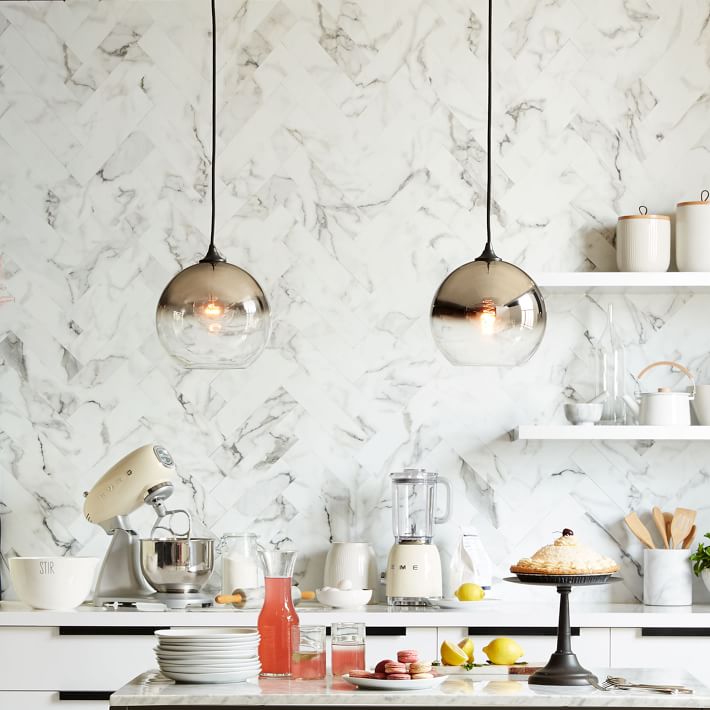 Dress-ups
Adding those little finishing touches to your kitchen is as important in 2018 as it ever was. From wooden chopping boards, bowls of fruit, displayed cookbooks, candles or vases of flowers, it's never been easier to add character to your kitchen.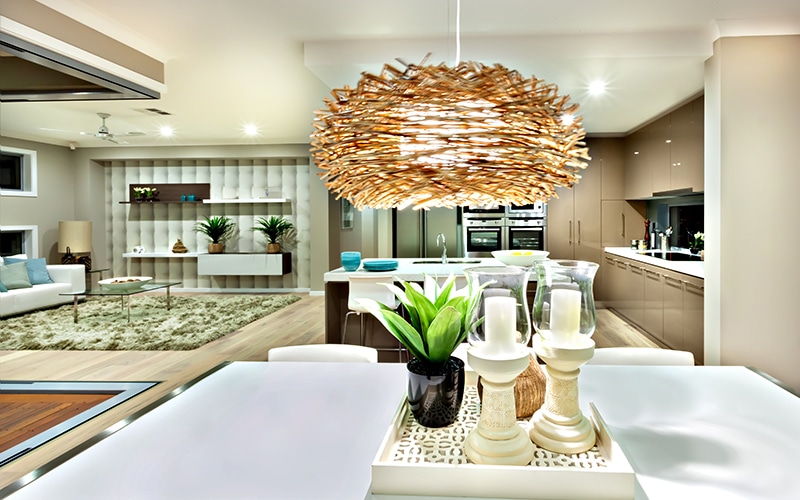 Start Happy
Looking to adopt some of these trends in your own home? Our experienced designers can help craft a kitchen that utilises the latest in design finishes! Start your New Year happy with a new kitchen – for a limited time, we're offering a huge 20% off our entire range of custom-made designer kitchens.