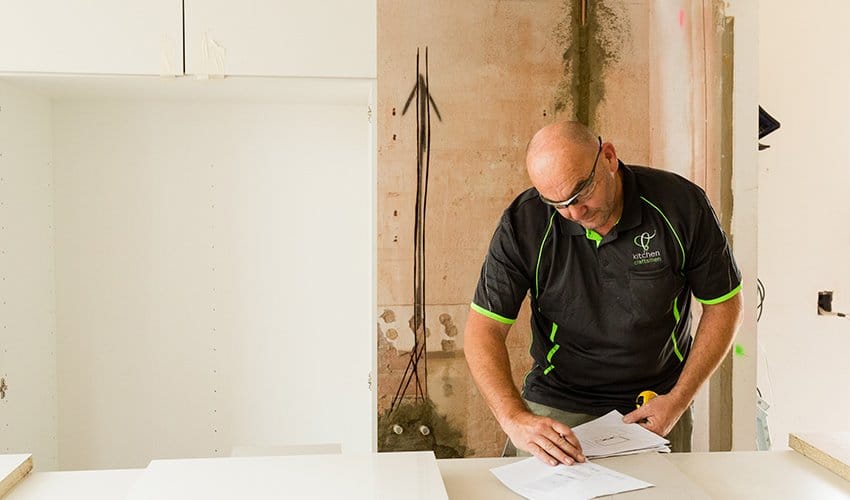 Our very own Sales Manager, Selwin, was recently involved with other members of the Kitchen Craftsmen team in designing and installing a custom-made kitchen for Matt & Kim To The Rescue. It was a hugely exciting opportunity for the Kitchen Craftsmen team as a whole – and one we're only too happy to share with you!
It is not often enough in life that we are reminded of how fortunate we are. Fortunate to be able to work. Fortunate to have our family and health. Fortunate to live in this amazing country where amongst all of the negativity we see on the news every day, there are still people trying to make this city of ours a better place by helping those that have been doing it tough. Those who remind us how important it is to remember that no matter what we are going through, we all have the opportunity to contribute to making a difference in someone else's life in a positive way.
We were approached by the team at "Matt & Kim To The Rescue" to come on board with the sixth instalment of their show. We were told very little about who the recipients of the makeover would be for obvious reasons, but having been aware of their previous work, we knew this was an amazing opportunity to contribute to this benevolent cause.
In our first meeting with Matt, he explained to us the details of the makeover, and that this was going to be the biggest makeover yet – what an opportunity!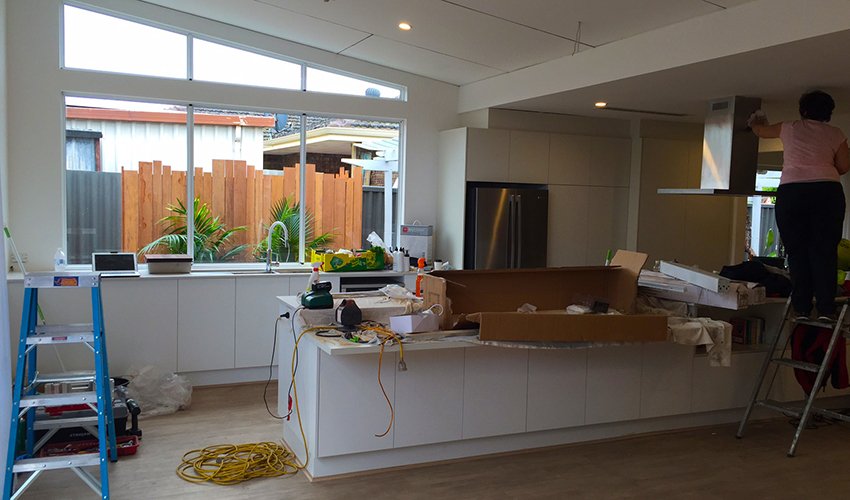 When we arrived on site the first day, we were greeted by around 200 eager people, ranging from trades, volunteers, friends and family. Having this many people on one site could have been absolute chaos! This was not your average building site though; this was full of people who were there to help. Everything from food and beverages to keep everyone fed and hydrated, to putting your tools down for an hour to give another a helping hand to get their work done. Spirits were high, and everyone was a part of the same team – a feeling that is difficult to put into words.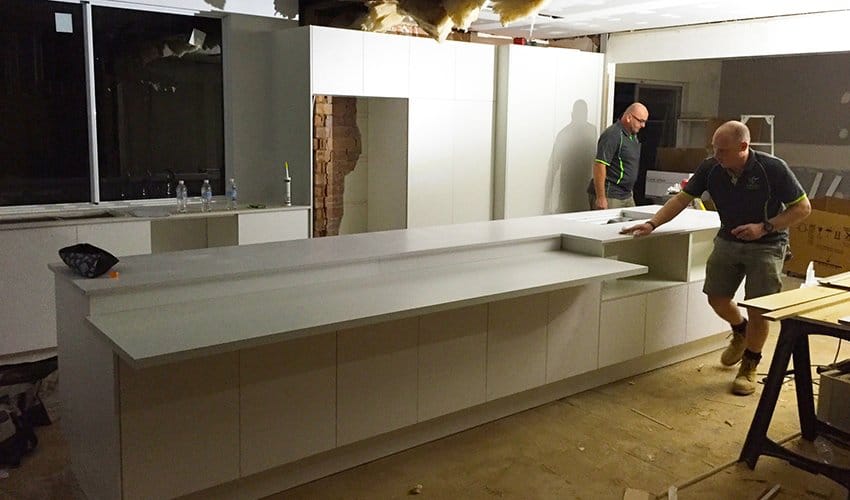 We managed to get the kitchen completely done on the first day, which was a great result. It was a huge day for everyone involved – we really do have an amazing team here at Kitchen Craftsmen, who put their heads down and did what they needed to do to get it done in time.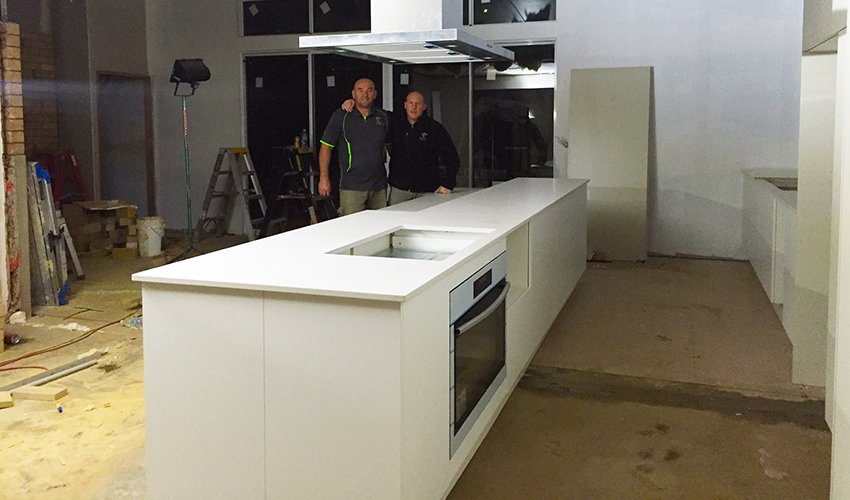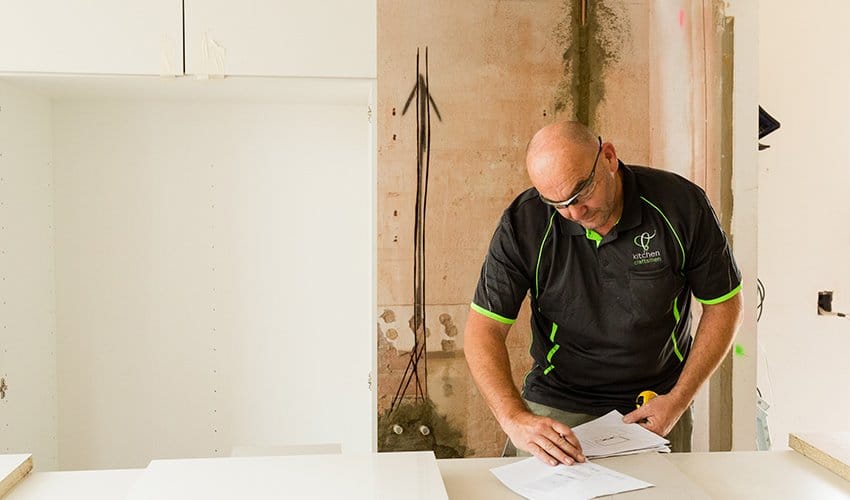 The second day we had the ensuite cabinetry to install, and by this stage we could see the rest of the house coming together beautifully!
We were lucky enough to attend the reveal on the Saturday night, which was amazing! Such a massive change, in the shortest period of time. To remodel a house in three days is sensational, and takes a very special crew to band together to make it work. Every company involved, from plumbers, to electricians, painters, builders, landscapers, tilers, gyprockers, food and beverage suppliers to site safety and everyone else, should be very proud of their crew for pulling together on such a massive project.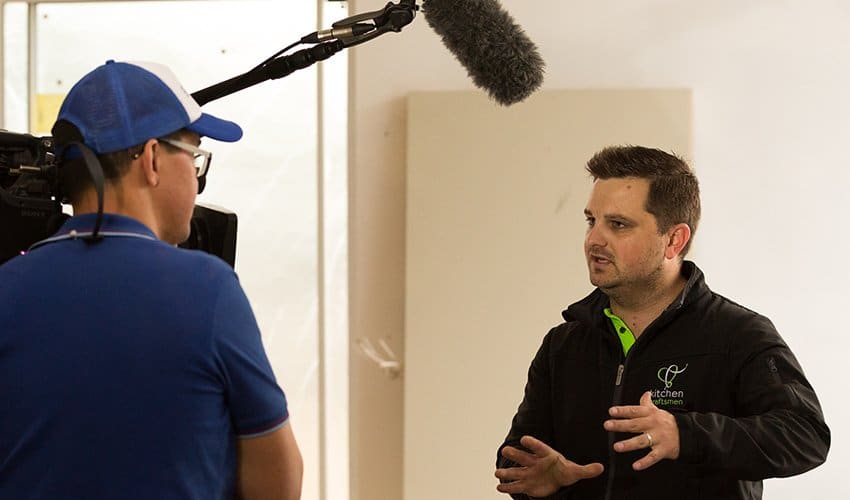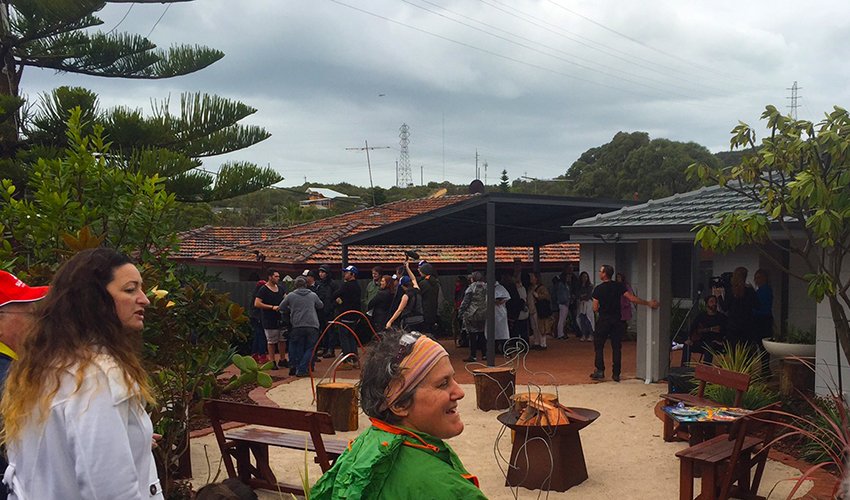 We won't talk about the reveal too much (you will have to watch the episode for that!) but the family were overwhelmed to say the least! What an amazing opportunity to be involved with, and one that we will treasure for a long time to come.
Special mention to:
The Laminex Group for supplying all cabinet frame, Formica and Laminex door requirements, as well as the Essa Stone slabs which were used by Kitchen Craftsmen on this project.
Blum Australia for supplying all of the hinge and drawer hardware used by Kitchen Craftsmen on this project.
Check out the full album of pictures on Facebook!
Image credits: Matt and Kim to the Rescue Season 6