Foodies, prepare your palates and your kitchens! The Perth Good Food Month is here again this April, bringing together the best of produce, skill and passion for a celebration of unforgettable culinary experiences.
With a program of astounding talent from across world-class local and national chefs, sommeliers and industry professionals, Perth's food scene becomes a feast of taste and inspiration.

IMAGE SOURCE: @visitperth.com.au
Better still, everyone's favourite Night Noodle Markets are back! Elizabeth Quay will be transformed into a bustling street food festival over 10 nights from 5-14 April. Entry is free, so take an exciting flavour journey through Asia with 20 sizzling hawker-style stalls set up to dazzle your tastebuds – alongside live music, DJs and the city's brilliant night-sky backdrop.

IMAGE SOURCE: @goodfoodmonth
Don't miss the family-friendly atmosphere here as you grab your fabulous noodle fix with heaps of choice and innovative tastes from Hoy Pinoy, Shallot Thai, Bangkok Street Food, What the Pho, Bao Wow, Bao Brothers, Twistto and Waffleland.
---
Whatever you feel about food, you'll view your own kitchen and culinary experimentation in a whole new light after these bespoke events:
Young Chefs Dinner at Bread in Common, Fremantle
IMAGE SOURCE: @goodfoodmonth.com
Love entertaining at home? Be here to gather brilliant ideas for your next foray into the kitchen. Experience head chef Scott Brannigan guide three super-talented young chefs as they step into the hatted kitchen to prepare an outstanding three-course dinner with paired wines. This is a favourite event and the atmosphere is lively and joyful. And it's all in the warehouse-chic of Bread in Common – a spot oozing kitchen style inspiration for your home.
---
High Tea with Anna Polyviou, Rooftop at QT, Perth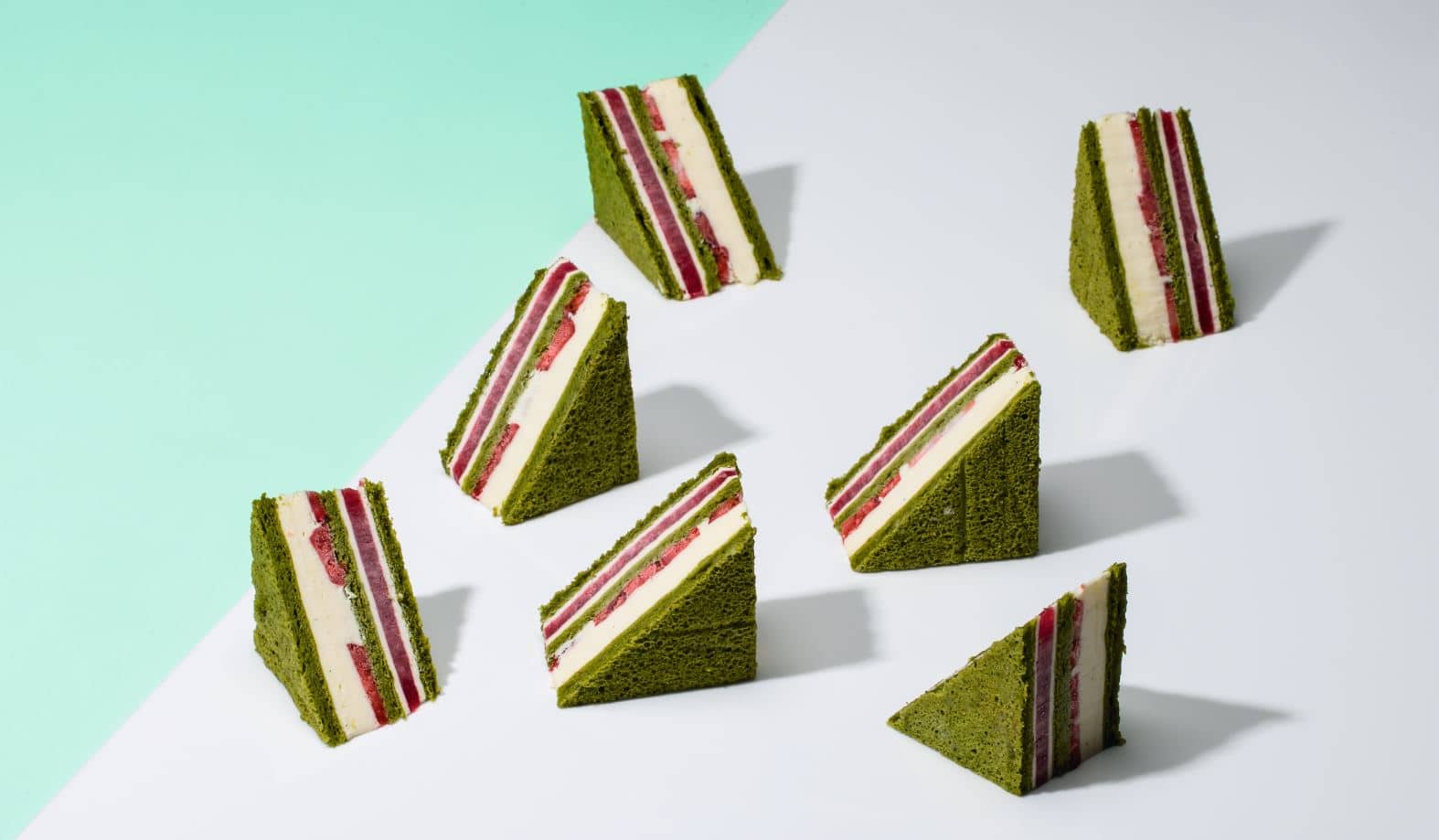 IMAGE SOURCE: @goodfoodmonth.com
It's high tea, but not as you know it! Anna is a celebrity pastry chef known and loved for her award-winning dessert creations and her fluoro-pink mohawk. This quirky, creative and colourful feast of deliciousness will bubble over with fun, energetic passion and Anna's flair for culinary theatrics. Sign up your besties for a team treat that will be magnificent to savour and exciting to snap and share. Prepare for street art and punk inspired baking like no other. You'll be wiping off your neglected baking trays before long!
Grab your squad and book now for this deliciously delightful event here.
---
The Greco-Roman Affair at Garum, Perth

IMAGE SOURCE: @goodfoodmonth.com
You'll need to move swiftly to grab the last remaining tickets for this extravagant event. It celebrates luxury cuisine from an era when ancient empires could select the best of regional fare from their furthest borders. In a collaboration between Mario di Natale of Perth's Garum, and Stefano Marano of Sydney's celebrated The Apollo restaurant, you'll indulge in a truly delectable four-course menu, served share-style with matching wines.
Don't miss out, get your tickets to see these two incredible chefs now before it's too late!
---
Discover Perth's buzzing food scene

IMAGE SOURCE: @ficusperth
Seek out the City's growing taste sensations. Try Ficus in Yagan Square Market Hall for the ultimate in fresh, paddock-to-plate dining. Or pop into Panama Social on William Street for eclectic tropical tastes and cocktails. And get your manchego cheese croquettes on at Los Bravos with its glorious tapas menu.
So foodies, clear your April calendar and make the best of Perth Good Food Month. Find out more and book at: www.goodfoodmonth.com/perth
---
Feed your home chef passions with a visit to one of 5 Kitchen Craftsmen showrooms across Perth, and discover the stylish possibilities.