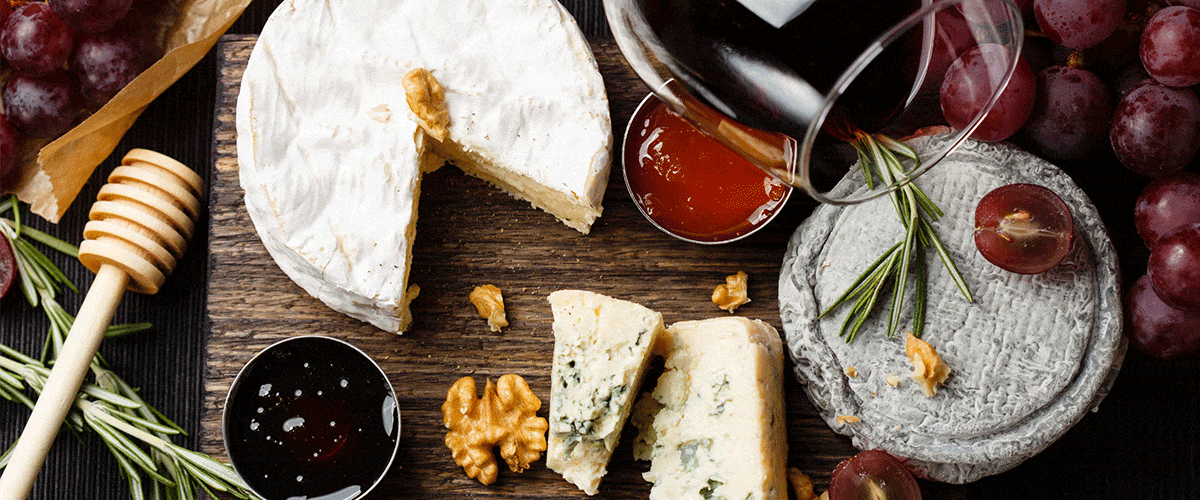 Is there anyone who doesn't feel their taste buds come alive at the sight of a cheese board, freshly laden with flavour sensations?
Summer's arrived, so it's time to work on your cheese board style. From casual family dinners to lazy sundowners with friends on balmy evenings, a crafted board makes the perfect appetizer or extended 'grazing' meal.
Follow these 5 easy steps to create a cheese board with flair:
---
1: Choose Your Board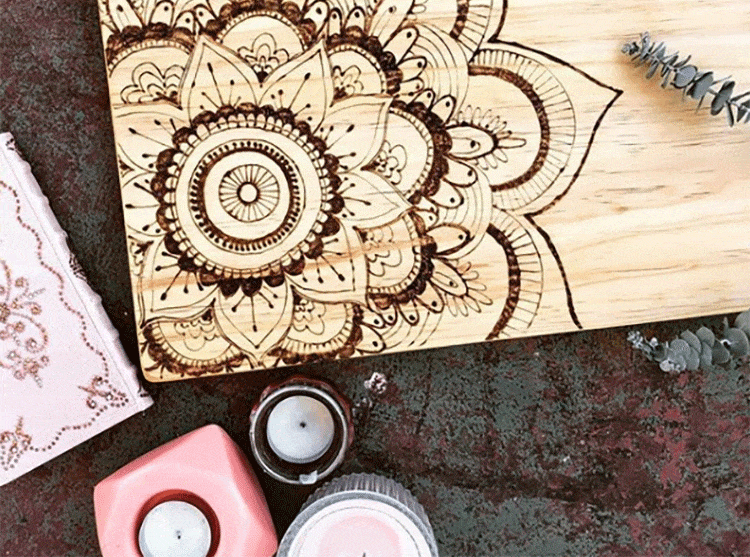 Photo: Instagram @oliviamonteart
The key is to make sure it's large enough to accommodate cheeses and all delightful accompaniments. Solid wooden boards are firm favourites, and the traditional circular French cheese paddle is popular and ideal if you have a charming country style kitchen. Go for an elegant marble platter if you're serving cheese from a classic or minimalist kitchen, or a light wood board if your kitchen is Scandinavian inspired.
---
2: Select Your Cheeses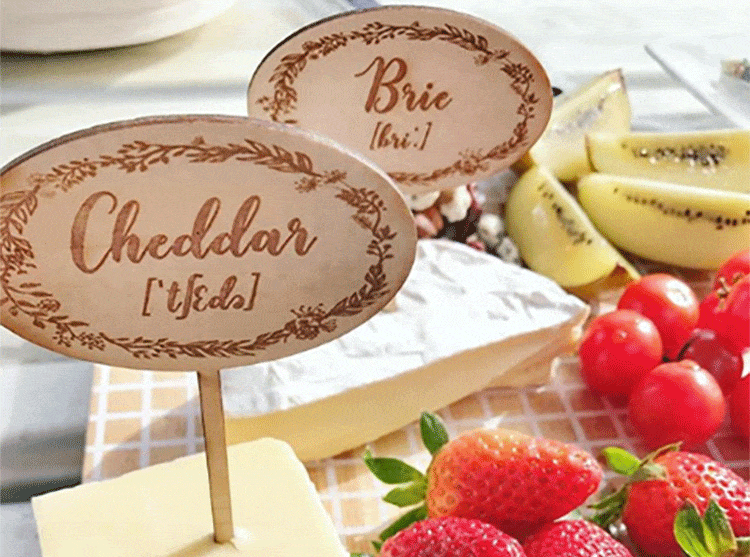 Photo: Instagram @perthkidz
Offer a good choice, but don't overwhelm guests. A general rule is to include 4-5 varieties, with a mix of textures and flavours across these cheese categories:
Soft: A rich, smooth, creamy ripened Brie or Camembert is always welcome, such as the award-winning King Island Dairy Discovery Ash Brie.
Hard: Classic vintage Cheddar is a firm favourite, or go further with a piquant Italian style Pecorino, or a firm Gruyère.
Blue: From milder Danish blues to Roquefort, these deliver a punchy and distinctive flavour, and add a salty bite.
Goat's milk: Add variety in a softer cheese that ranges from light, fresh and tangy through to stronger and sharper flavours.
Sheep's milk: Aged Spanish Manchego has a firm and compact consistency and a welcome buttery texture.
---
3: Add The Extras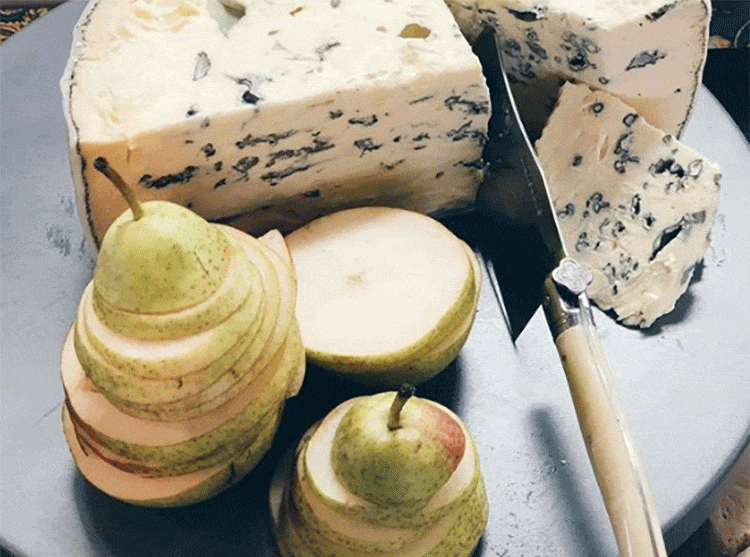 Photo: Instagram @stockerpreston
Team your cheeses with a selection of fruits, vegetables, dips, savoury and sweet pastes, jams and chutneys, cured meats, and nuts. Your options are endless! For the freshest Summer sweetness, add sliced or halved strawberries, pears, peaches, apricots, nectarines, figs, cherries and grapes. Serve tangy vegetable dips like avocado and coriander, or beetroot and feta. Add marinated and grilled vegetables (think these herb-roasted cherry tomatoes by Bon Appetit), or keep it crunchy with red and green capsicum strips. For savoury and salty tastes, add olives, homemade chutneys or sweet onion confit, plus finely shaved slices of salami and prosciutto. Let's not forget one of cheese's best friends: bread! Serve crusty French baguettes, Italian Ciabatta, and a selection of crackers.
---
4: Arrange with flair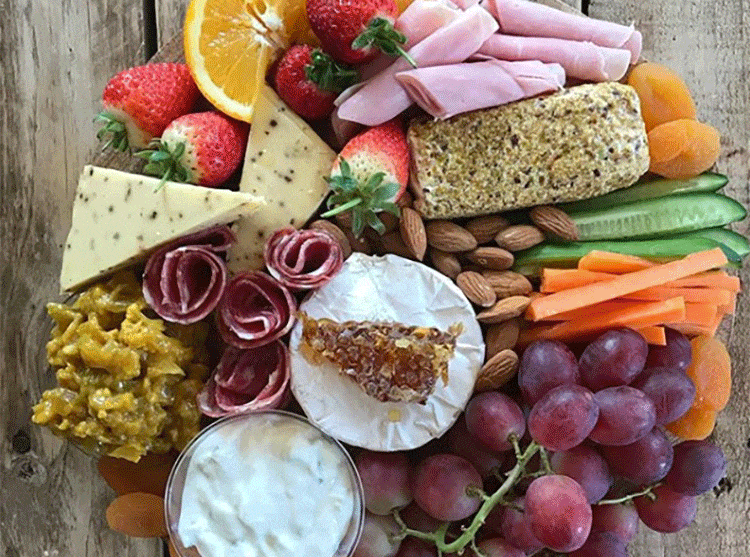 Photo: Instagram @gourmetgraze
Bring out your artistic side to display your selection. A winning board has visual appeal in the colour and texture combinations that create a stunning gourmet collage. Arrange your board so colours and tastes complement each other. Label cheeses, and provide a separate knife for each. Add a few crackers or slices of bread to the board, and serve the overflow separately. Top things off with delicate, colourful flowers from your garden.
---
5: Pair With Wine And Friends!
Photo: Instagram @duejolly
There's nothing like sharing a crisp white or a chilled rose on a warm afternoon with great friends and family, and savouring every morsel on a cheese board from your own kitchen. Ensure your wine is the perfect temperature by including a wine fridge in your kitchen design – we love Vintec's state-of-the-art wine storage solutions supplied by our partner Winning Appliances!
---
And with that, you're ready to enjoy in your 

alfresco
, garden or local park!

Talk to our friendly Kitchen Craftsmen designers about how a beautiful kitchen can transform your entertaining style, your foodie passions, and help you embrace the best of WA living. Pop into one of our 

five showrooms

 today.