At Kitchen Craftsmen, we believe your new kitchen shouldn't cost the earth (literally and figuratively). That's why we're proud to partner with leading companies who share our passion for sustainable design, creating products that not only look good, but are also environmentally friendly, too.
Want to know more about the brands we endorse in our range of custom-made kitchens? Read more below: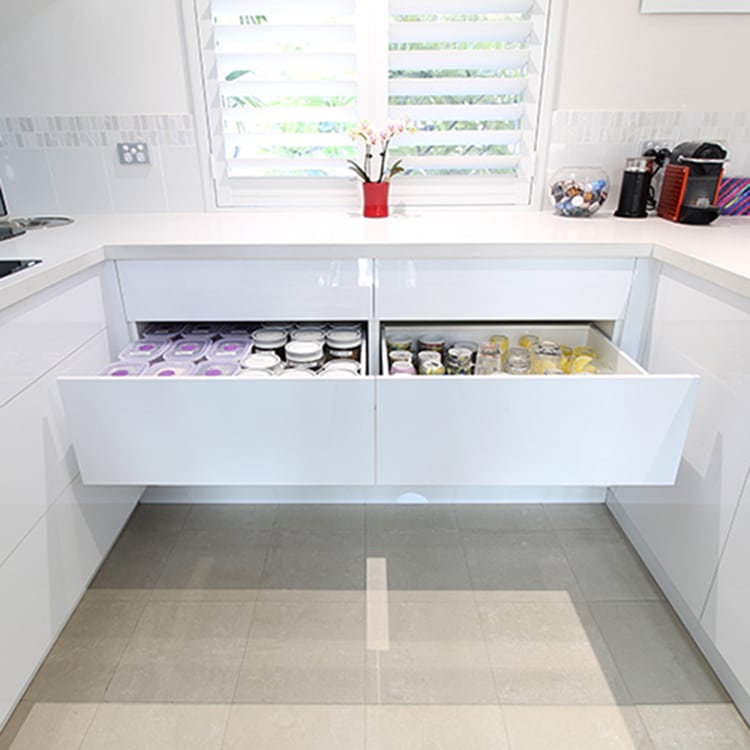 Blum
We're big believers in the importance of functionality, which is why we can't recommend Blum's 'perfecting motions' innovations enough. With their range of soft-closing doors and drawers, together with high durability and faultless design, Blum is certainly a world-leader in their field. They're also leading the way in sustainable practices, with several long-term principles including:
ISO 14001 certification (global standard for effective environmental management).
ISO 50001 certification (global energy management standard for reduction of energy use and greenhouse gas emissions).
A high level of product recycling, including scrap metal, light bulbs, wood pallets, printer and toner cartridges, aluminium cans, computer equipment and more.
Caesarstone
 We like to say that Caesarstone is a product we lean heavily upon – after all, their stylish benchtops feature heavily in many of our designer ranges. Though we're always incredibly impressed by the durability and good looks of their product offering, we're equally impressed with their commitment to sustainability. Some of their achievements include:
ISO 14001certification – the first quartz surfacing company to attain this.
A focus on recycling, with 97% of all water used during the manufacturing process being recycled, plus the use of recycled packaging.
A reduction in landfill, CO

2 

emissions and soil pollution.
Caesarstone benchtops are created with quartz, which is not only extremely durable, but is found in greater quantities on Earth than any other mineral. Its other qualities, including heat and scratch resistance, make it a very eco-friendly choice – and one we're proud to endorse.
Polytec
Polytec's range of kitchen benchtops and doors are unique and contemporary, and help to add that 'wow' factor to our range of custom-made designs. Available in a huge range of colours and styles, Polytec offers something for everyone, with durable products made to stand the test of time.
Another thing that's built to last is Polytec's commitment to environmental policy. Some of the ways they achieve this are:
Manufacturing products from renewable plantation pine.
Management of waste products to reduce landfill.
A high level of recycling, including timber waste, oils, metals and aluminium.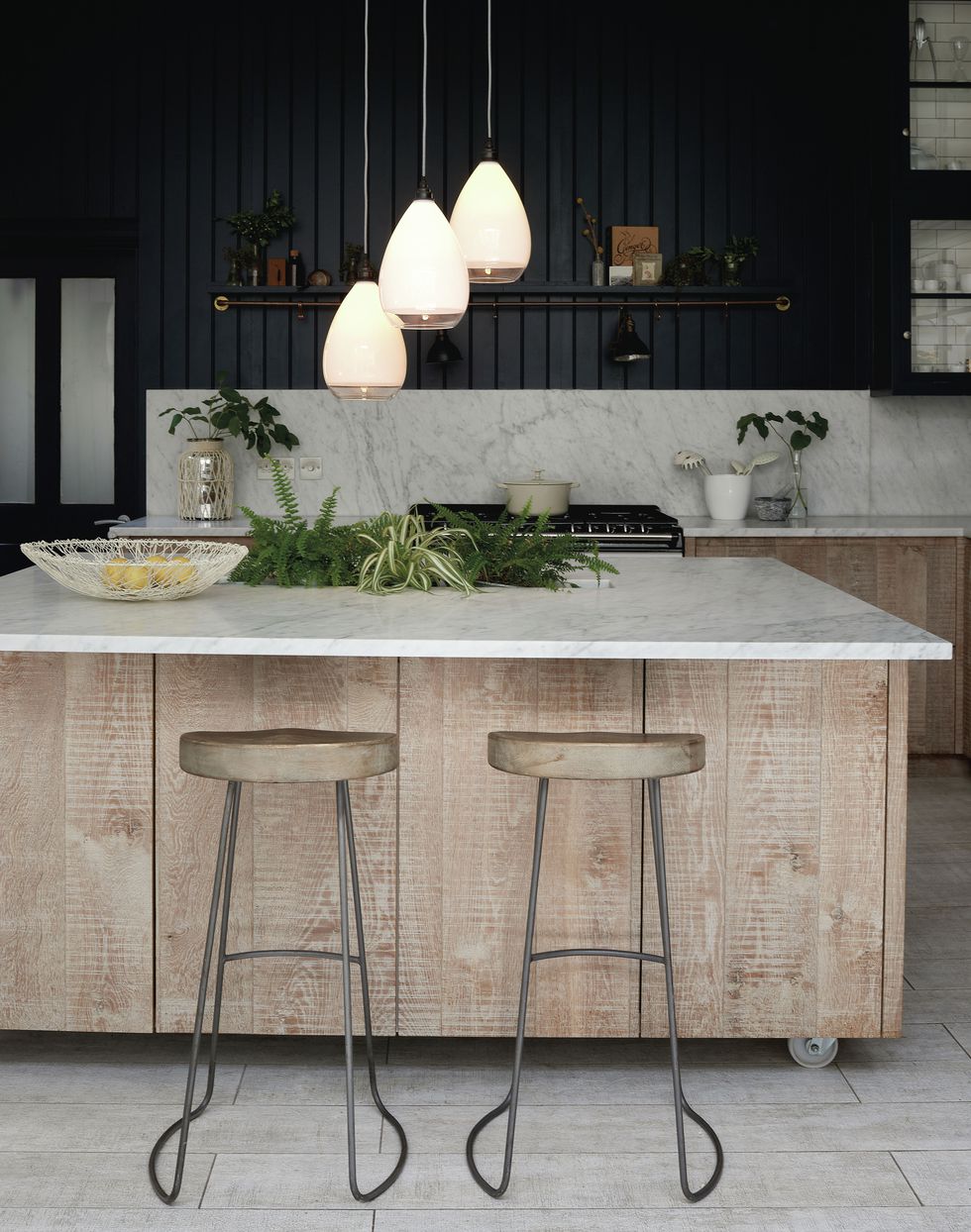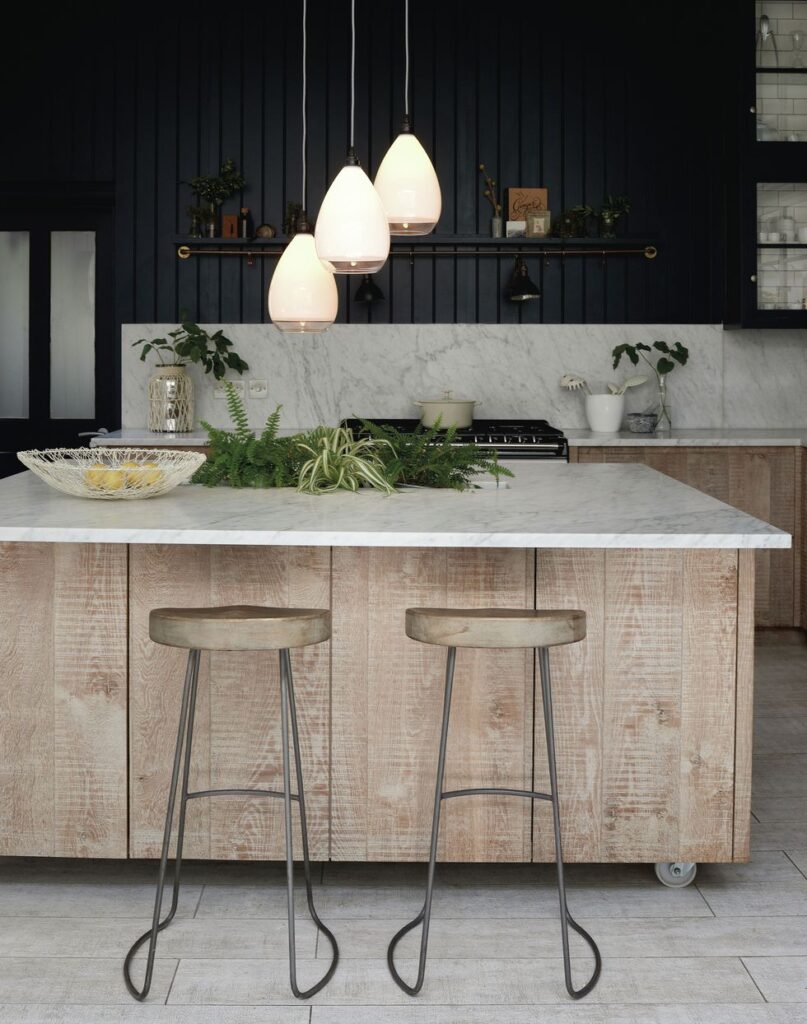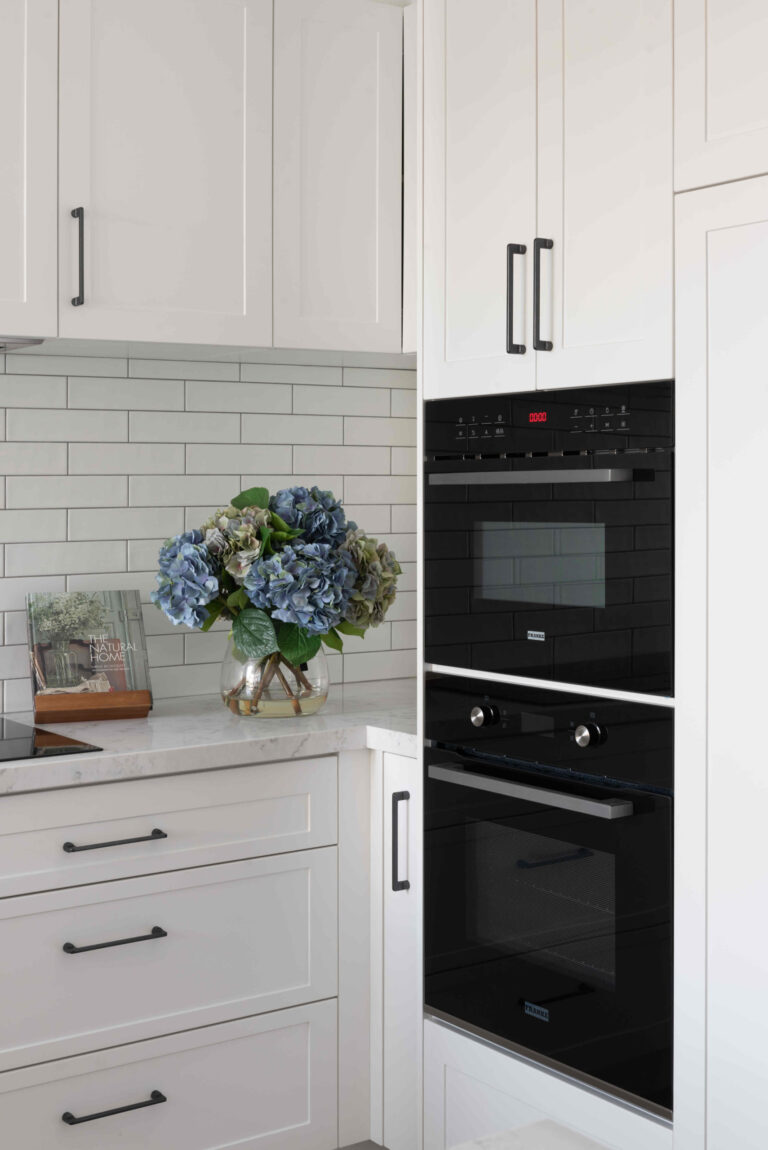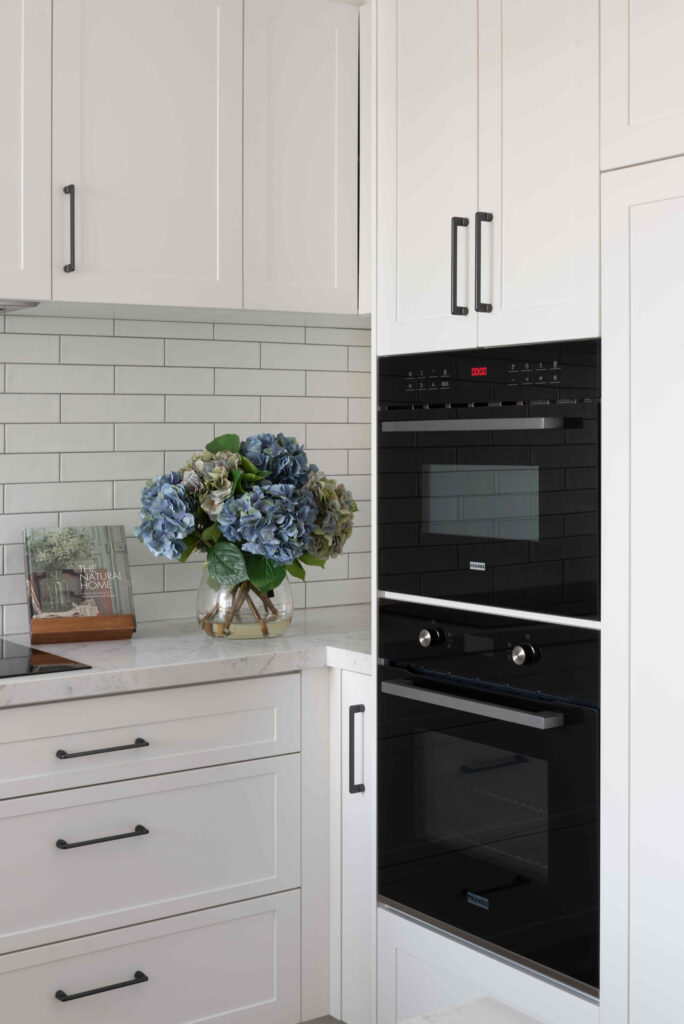 Laminex
Innovative, hard-working and durable, Laminex benchtops play a big role in many of our custom-made kitchen designs. A staple in many Australian homes, Laminex products come in a range of styles and colours, and can be used for benchtops, panels, doors and much more.
For even greater peace of mind, Laminex also adheres to a strict range of environmental guidelines, as a member of the Green Building Council of Australia. These include:
ISO 14001 certification.
Low formaldehyde emissions (E0 and No Added Formaldehyde).
Low Volatile Organic Compound (VOC) emissions.
A range of Timber Certifications.
Häfele
Häfele are our number one choice when it comes to clever kitchen storage. Creating a range of stylish products aimed at simplifying everyday tasks, Häfele storage solutions provide optimal functionality and superior design. They're not just clever about storage, either. Häfele's commitment to reducing their environmental impact whenever possible makes us even prouder to work alongside them. Their company aims to:
Reduce energy whenever possible, together with greenhouse gas emissions.
The use of recycled materials whenever possible.
Minimise waste and landfill.
Continually monitor all work practices to ensure all environmental regulations, where possible, are being met.