When it comes to meal times, entertaining or just everyday use, an organised kitchen is always the way to go. Regardless of how much space you have in your kitchen, chances are you could always use more. We guarantee that investing time in organising and decluttering your space will really pay off.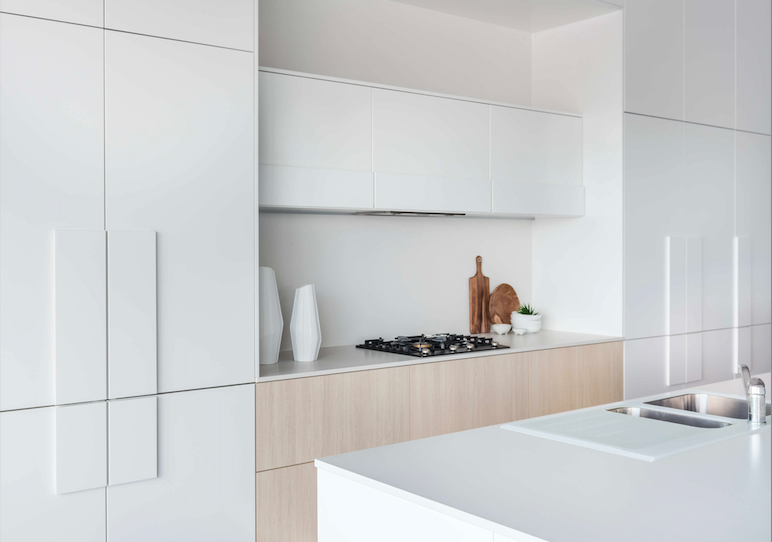 Clear Your Countertops
We've all heard this one before but it really is true. When your counter tops are clear of clutter you gain additional space in your kitchen.
Try moving your non-essentials from the benchtop to a cupboard. Can't fit things like your juicer or blender in a cupboard? Now might be the time to consider decluttering your cabinets too.
Declutter
Often we keep things because we think we'll use it again in the future. We challenge you to go through your cupboards and get rid of things that haven't been used in a period of time you determine. If you haven't touched it in 2 years, chances are you aren't going to in the next 2 years either.
Get into your container cupboard or drawer and throw out the old ones. You're more likely to use the containers that aren't stained or broken so save yourself some space and feel the glee of decluttering all at the same time.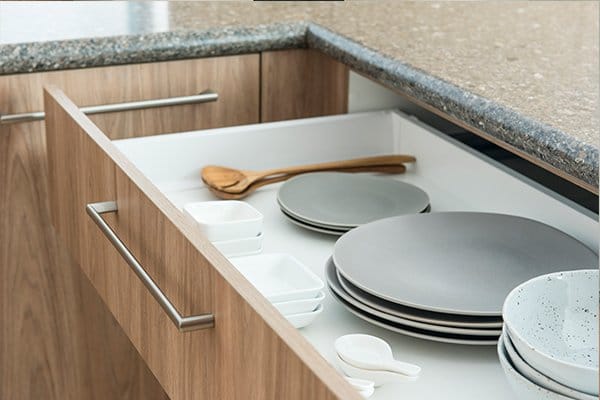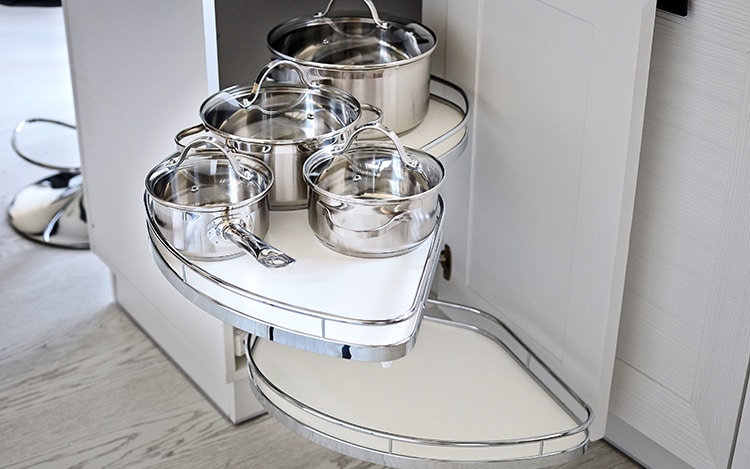 Make Your Corner Storage Functional
We've said this before but it's still so true, a corner cabinet can still be functional. Try adding a corner carousel style product to make it easy to store and access your cupboard. The Hafele carousel inserts are perfect for this purpose.
Find Your Hidden Nooks
There's so much underutilised space in your kitchen just begging to be used. Take a look around and find the hidden nooks that you could use.
Consider adding hooks to the inside of your cabinet doors for items like tea towels, wash cloths or gloves. Use the inside of your pantry door for a white board or pip-up board to house your shopping list, meal planning or even your bills. In your deeper cupboards or your pantry, use stacking shelves so you can always see what you've got available.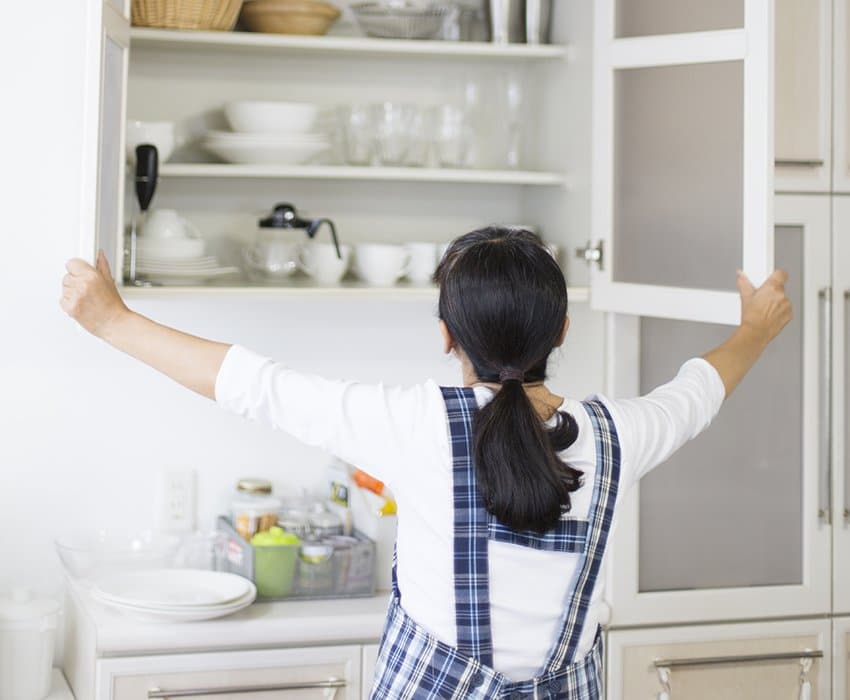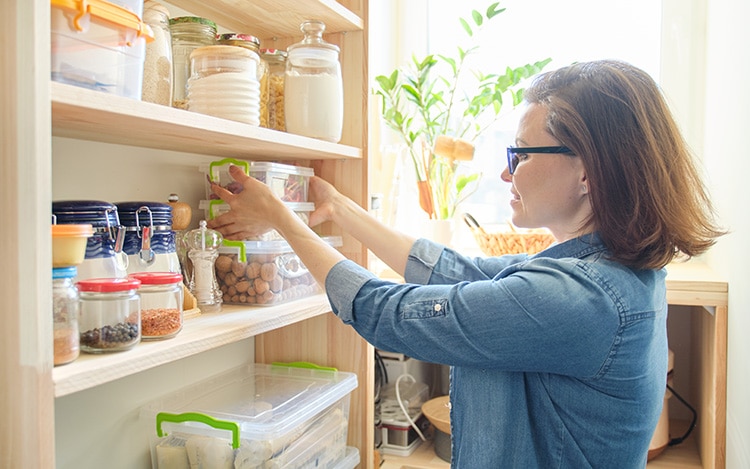 Containers Are Always A Good Idea
Use stackable containers in your pantry to utilise as much space as possible. These types of containers usually come in all different sizes so you can make them work best in your space.
Plastic storage baskets are also a great idea for those drawers that we tend to lose things in, we all have one! Use the baskets to group together like items so you have easy access to what you need when you need it.
Use Drawer Dividers
Dividers are key to a perfectly organised kitchen, they can help to keep big and small things categorised. This means you won't waste time searching for what you need.
You don't have to use expensive dividers to make your space work better, try using small trays or similar style storage containers to separate your smaller items like cutlery, knives, utensils and more.
Make sure to resist the urge to pile everything back into your drawer, instead make sure you can clearly reach everything without having to dig.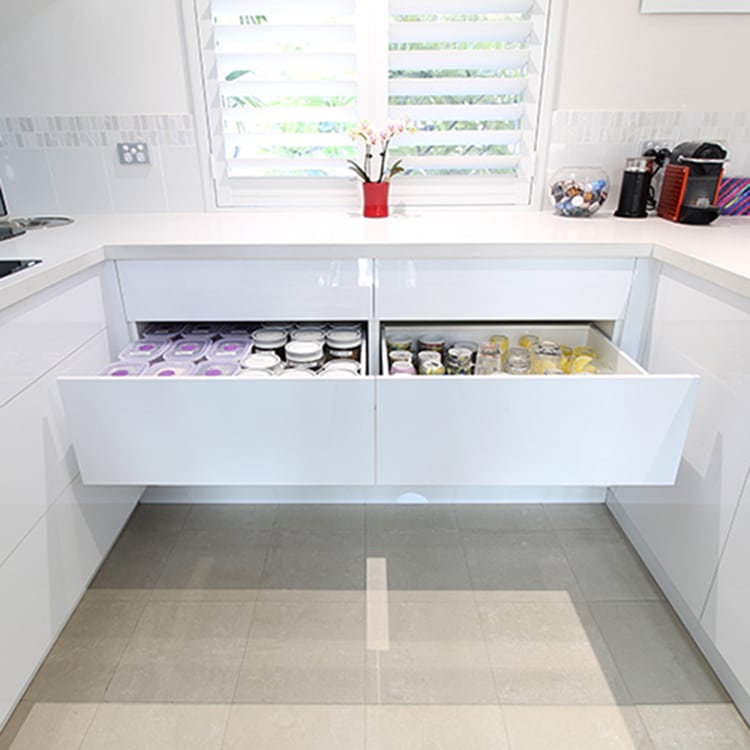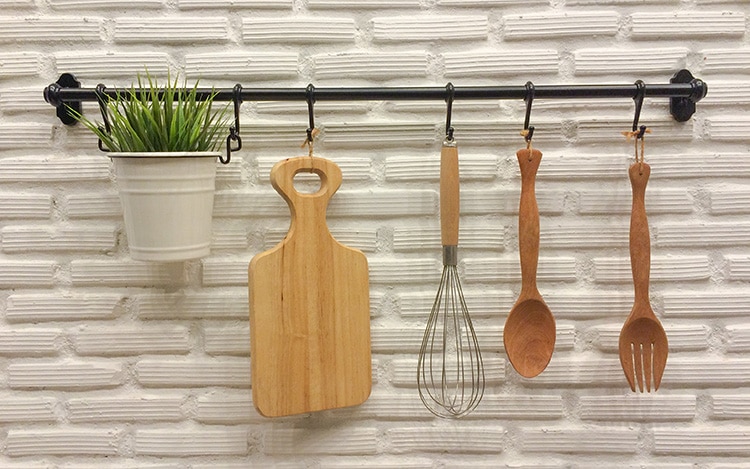 Hang Your Cooking Utensils
Your most frequently used cooking utensils are best kept close to your cooking space. Hooks to hang these items on are a great use of space and make cooking easy.
Clean Out The Fridge
This isn't a job any of us enjoy but is one that really can't be put off. Discourage unappetizing fridge smells by tossing last week's lasagna before it develops a moldy surprise. In fact, reassess the condition of all of your leftovers and check the expiration dates on milk, juice and canned goods. Fresh produce and lettuce often go bad quickly, so you may have to adjust the temperature and humidity levels on your refrigerator if you notice them wilting earlier than they should. Give the fridge a thorough wipe down, then organize foods by type, with the most frequently used items in the front. If you haven't already, acquaint your fridge with a box of baking soda.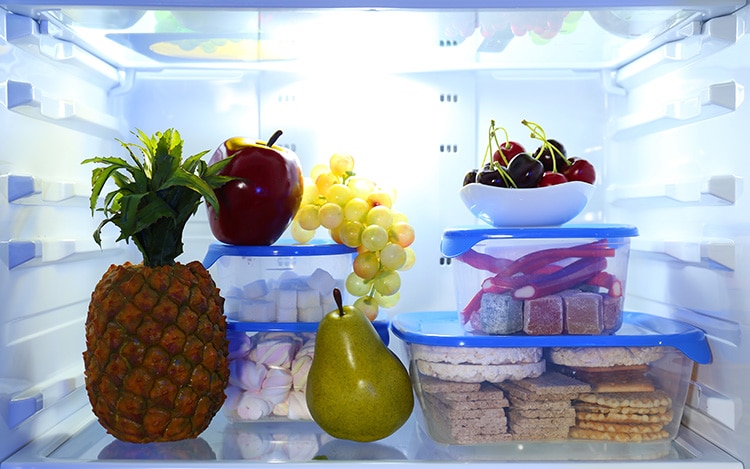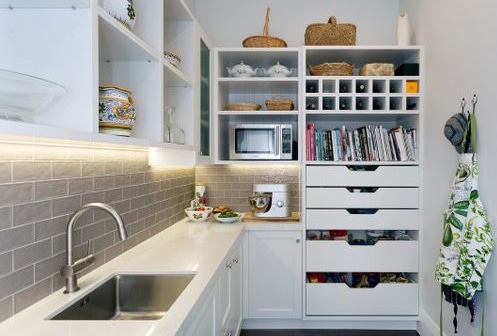 Move Items you Don't Often Use
If you're storing items in your kitchen that aren't used frequently, consider moving them to another area of your home to create additional space for the items you do use frequently.
If after all this, you're still not happy with your kitchen perhaps it's time for an upgrade. Our expert kitchen designers will make sure your kitchen is functional and beautiful. Book your free consultation today.