While some of us have a single kitchen style firmly in mind, others are drawn to features from different looks. Fortunately, you can combine design cues and elements from different styles to create a best of both worlds look that gives you a stunning, custom-designed kitchen.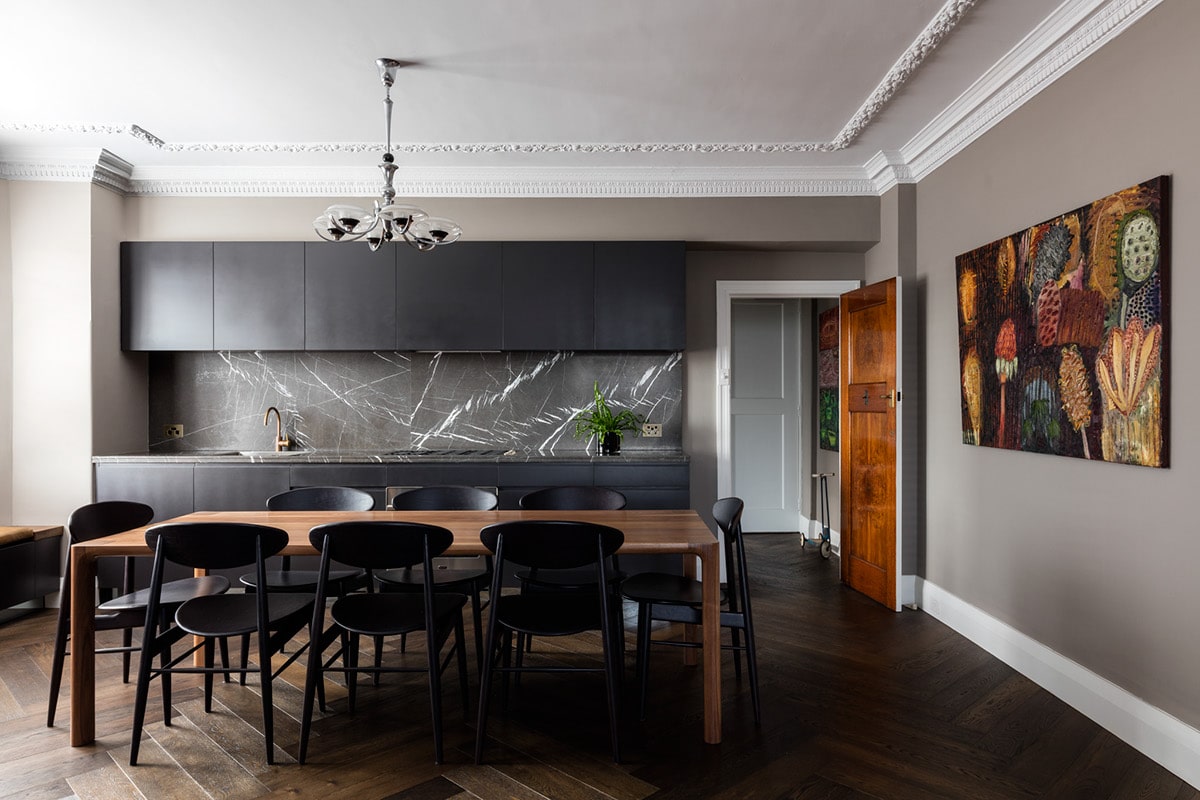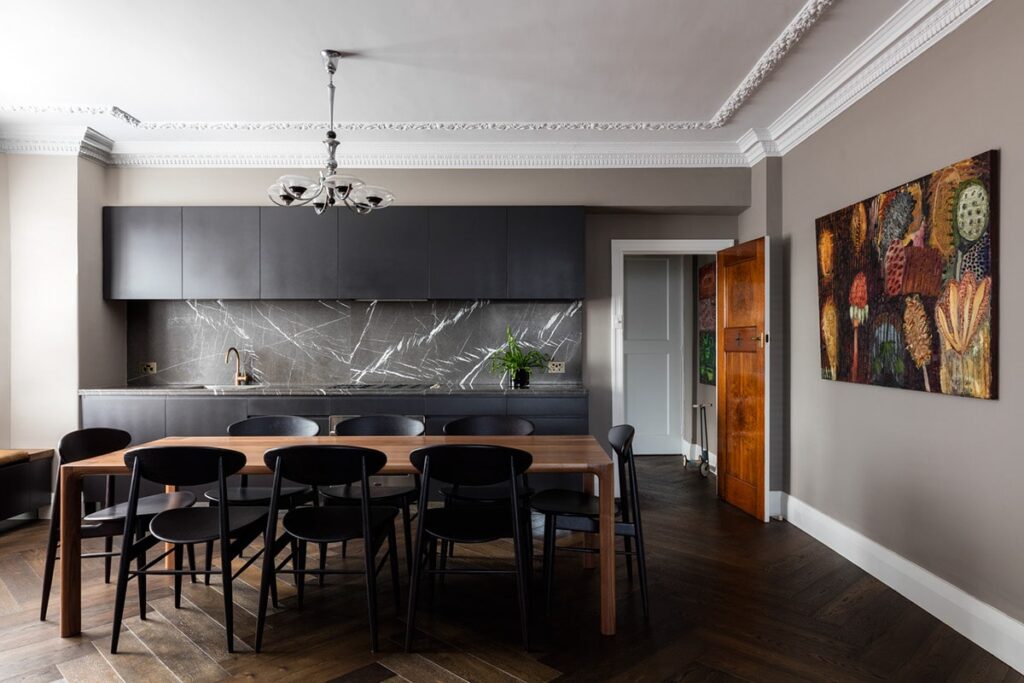 At Kitchen Craftsmen, we've successfully designed many inspirational combo-style kitchens. Here's our top tips to consider before you start:
Avoid overcomplicating things.

 When it comes to design, it's tempting to take all the best elements. Try to select fewer features that with blend easily and naturally. Try and avoid using too many elements from one design style over the other.

Stick to complementary colour palettes. 

Different styles work with different shades and some just don't work together at all. Keep things simple to achieve a great fusion that works and feels consistent.

Remember functionality in choices. 

You want your kitchen to be a beautiful design statement, but it must still be workable as the most used area of your home. We recommend starting with all the storage options you want and then designing your new space around them.
Find clean integration points.

 Consider a seamless look in physical places where styles 'meet up', like benchtops and splashback, or cabinetry and flooring.

Think of your kitchen in sections. 

Split up the areas and create powerful contrasts that still work together, like cabinets on a wall that contrasts with an island bench. Benchtop and splashback materials that either contrast each other or are made of the same material.
What styles go together?
Modern and contemporary
Bringing these two together works well, particularly in a renovation where your home may be modern but you're after a more contemporary kitchen layout.
Modern kitchens feature frameless cabinets, horizontal lines and feel sleek, streamlined and sophisticated. They're typically packed with state-of-the-art appliances, and a lack of detail gives them a clean look. Light and space are maximised in modern kitchens and clever storage solutions can be found throughout. This kitchen style generally also features distinct zone divisions and a single monochromatic colour.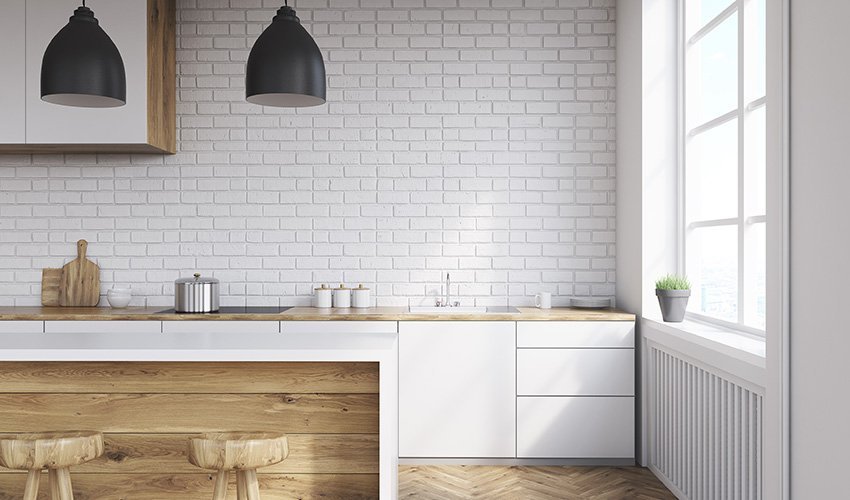 Contemporary kitchens are also sleek, but they mix old materials in new ways, and add artistic or style touches with pattern and texture. Think dark wood or black cabinetry, white quartz benchtops and smooth stainless steel appliances. Add a few pops of colour or even a bold piece of artwork and you'll be wowing in your new space. The modern style kitchen keeps all benchtop clutter to a minimum. When fused with contemporary styling you'll enjoy outstandingly designed out-of-sight storage. Then, add a contemporary, split-level island bench with breakfast bar for great functionality.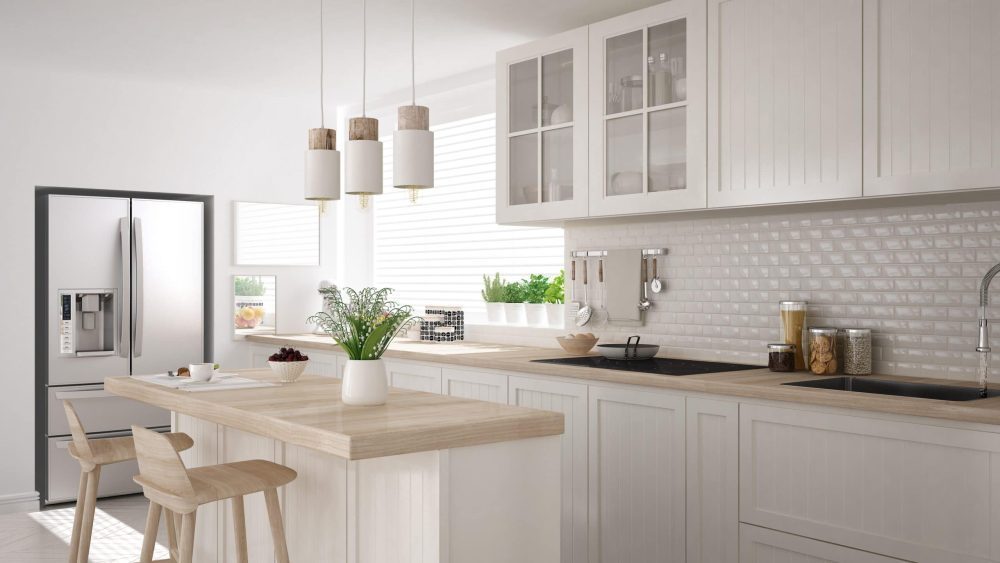 Contemporary and Hamptons
This pairing trend is emerging as a favourite! Classic Hamptons style is relaxed, coastal and casual, with a sophisticated, holiday feel. It's ideal for our WA climate, and it combines beautifully with contemporary elements for a kitchen that's classic, timeless and designed for great living and elegant entertaining.
Go for crisp, clean lines, natural materials and cabinetry that echos the Hamptons but delivers innovative, contemporary storage. With a large island bench as the focal point, think about island cabinets in a contrasting colour, and all benchtops in smooth, natural stone.
The Hamptons colour palette is a defining feature with white as the foundation, plus neutrals, pale blues, greens and greys. Add a contemporary twist with black accents and dark wooden floors to contrast with white cabinetry. Dark coloured benchtops are a great way to bring a contemporary touch to the Hamptons style. Original Hamptons kitchens were designed for legendary entertaining, so include contemporary luxuries like a built-in wine fridge, coffee machine and integrated appliances.
If you're inspired, check out our Kitchen Craftsmen Contemporary Hamptons style display kitchen at Homebase in Subiaco!
Modern and Industrial
These styles celebrate similar materials and sleek looks, and they're extremely practical with clear workspaces and functional surfaces. The clean, clear lines of modern kitchens balance perfectly with textured industrial elements like timber, stainless steel, concrete and stone. Think about flat, frameless cabinetry with engineered quartz benchtops in a veined finish. You might even want to consider waterfall edges on your benchtops to take your kitchen to the next level and create a modern industrial fusion.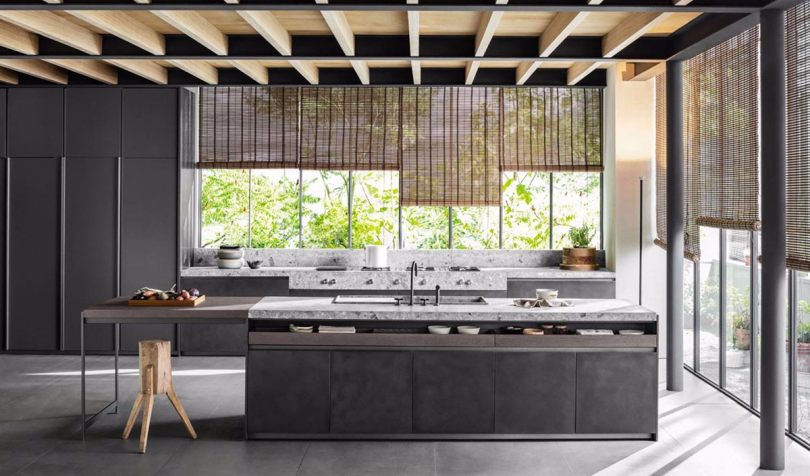 Industrial style is all about durable materials that stand up to wear and tear. Fusing it with modern features helps soften the look with warm colours like soft grey stone benchtops or light wooden island benchtops. Colour palettes match well, with black, white and grey's dominating. The ultimate industrial vibe can also be captured in stainless steel benchtops that reflect the modern kitchen's high tech appliances. Exposed beams, metal pipes or duct work can add an even more industrial look to your space, making what was previously covered up or in walls a beautiful statement piece is key with this style.
Our creative Kitchen Craftsmen designers have plenty of experience and enthusiasm to help you find the perfect blended style for your dream kitchen. Visit one of our five showrooms across Perth and chat to them today.