When it comes to crafting the perfect design scheme for the heart of your home, you can never go wrong with a timeless all-white kitchen. White is a classic option suitable for both open-plan kitchens and small spaces, creating a light and airy space that allows you to incorporate any accent colour under the sun. There's a reason white kitchens are so popular: the restricted palette makes it easier to unify cabinets, benchtops, lighting, hardware and flooring into a cohesive look. Plus, the neutral colour works for all styles, from classic cooking spaces to modern kitchens. But an all-white kitchen doesn't have to be boring. If you remember to consider these things in the design process, you'll be sure to create a lively white kitchen with depth and dimension.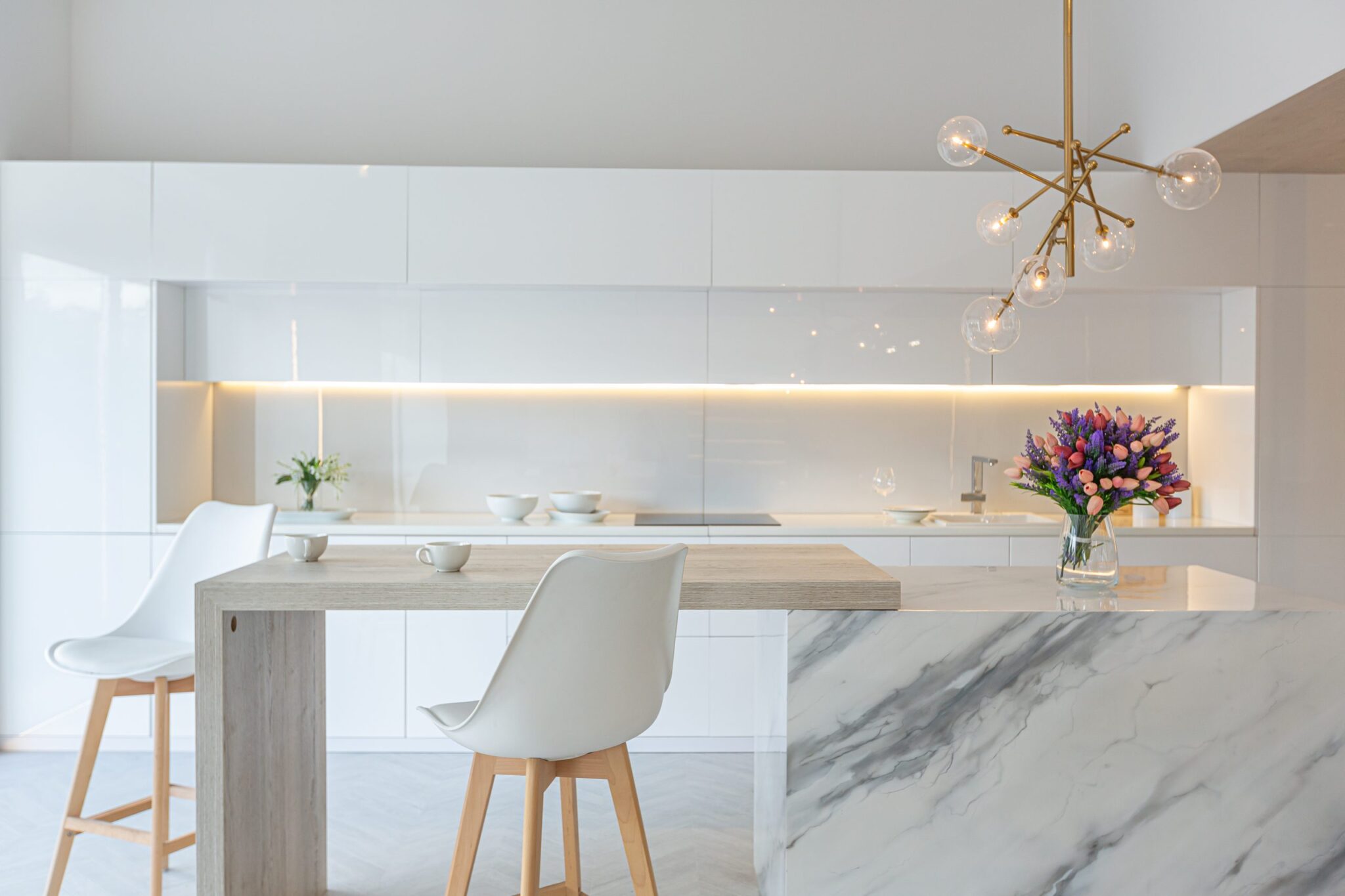 1. Lighting is important 
The choice of lighting colour has a big impact on the aesthetics and functionality of the kitchen. If the lighting used in an all-white kitchen is too yellow it might drastically distort the colour of the kitchen. While warmer bulbs give off that cosy, casual vibe that makes lounges and restaurants so inviting, you'll want to opt for cooler bulbs in an all-white kitchen. Consider cool white lighting that is bright, vibrant and more toward the blue end of the colour spectrum, or daylight lighting that is very bright, powerful and replicates real daylight. A kitchen is a functional space, so it makes sense, especially a in all-white kitchen, to have clean and true daylight lighting. If you can take advantage of natural light from a window or skylight, you'll be able to achieve the desired light and airy feel, otherwise LED daylight bulbs are a fantastic option to give a true, fresh look.
Hidden lighting is one of the best kitchen innovations and we have a huge range installed in our showrooms to give you an idea of the great ways you can add light to a kitchen.
2. Don't decide on handles at the last minute
Your choice of kitchen door handles can have the greatest impact on the overall look of your new kitchen, but this is a crucial detail that is often overlooked and left to a last-minute decision. The handles you choose have a big influence on the feel of your kitchen and can tip the scale one way or another so consider the theme you are aiming for when making this choice. In an all-white kitchen, the handles present the perfect opportunity for you to add a pop of colour or a statement. Statement handles on your cabinetry look great but it's important to make sure this feature links into the rest of your design scheme. If you're opting for something simple or understated, silver or gold handles are a popular in white kitchens to create a sleek and cohesive look.
View our gallery to see a large selection of handles or visit a showroom to get great ideas on styling.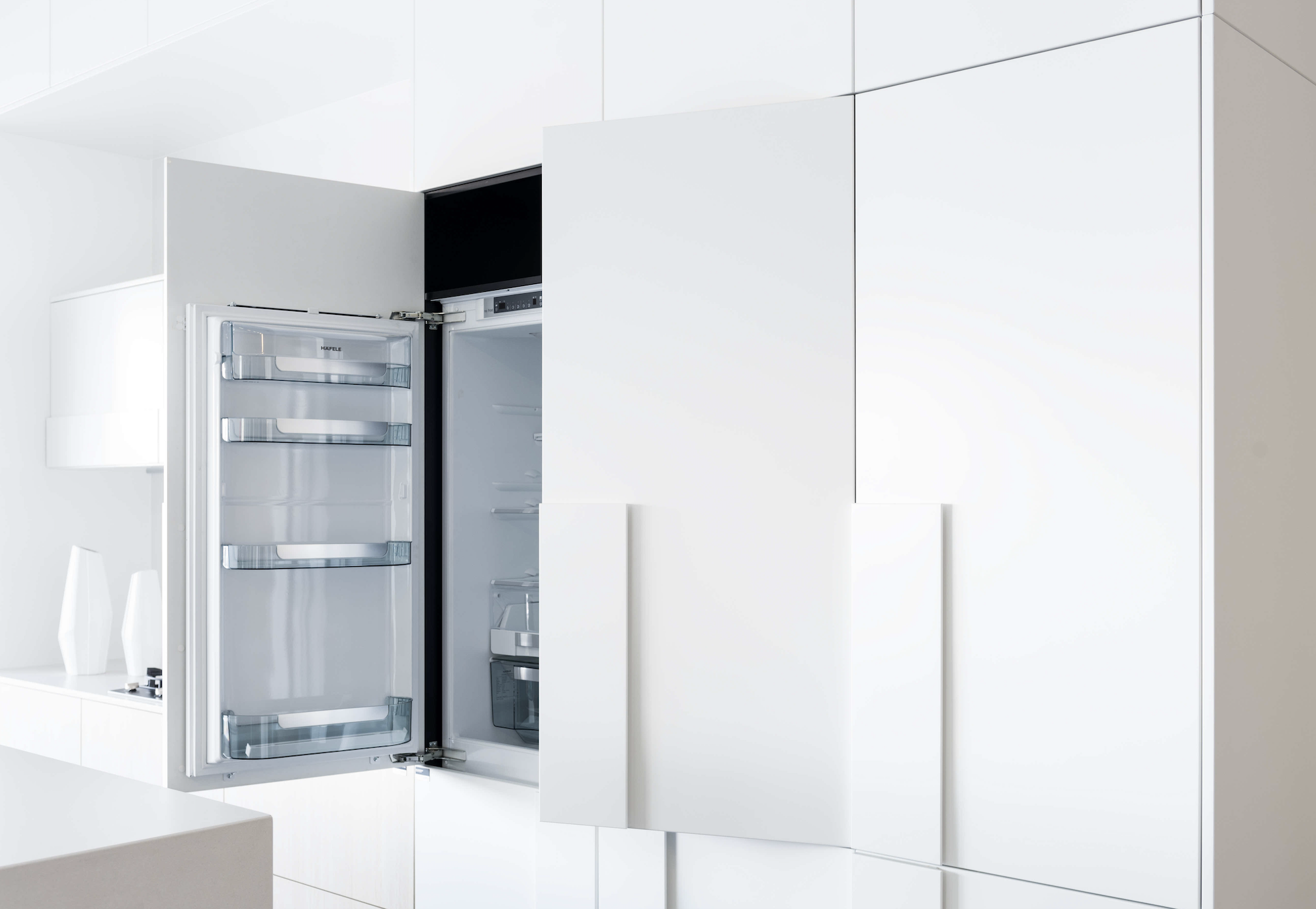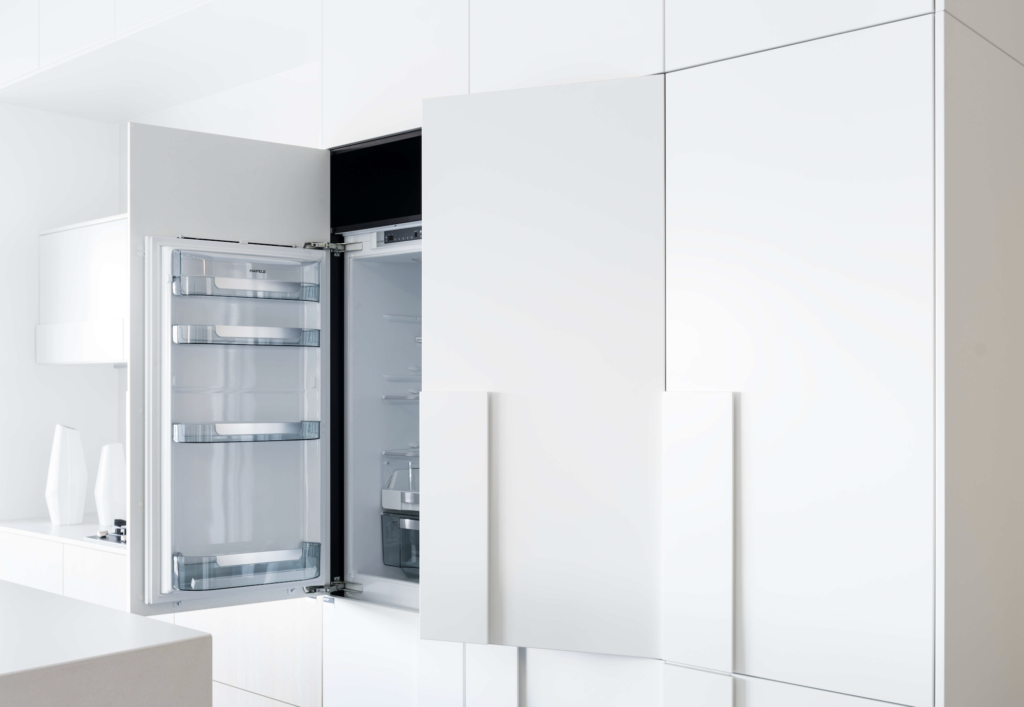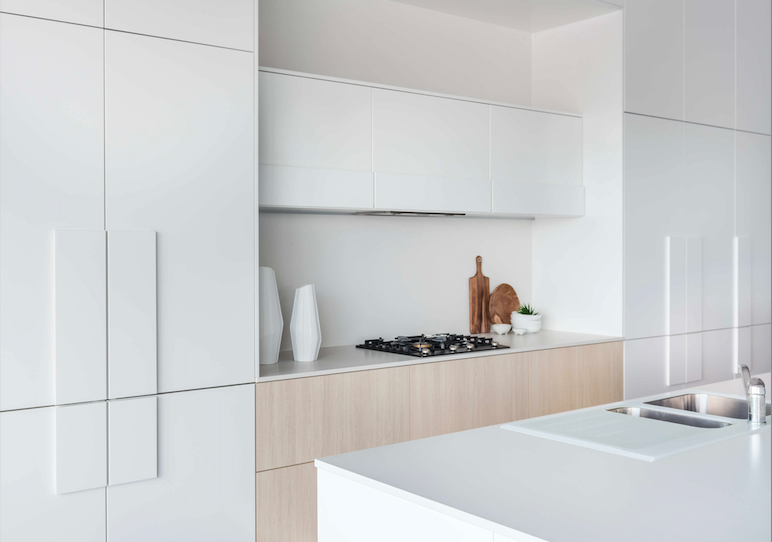 3. Layer different shades of white
Not all whites are created equal. If you want to mix up the shade of white used throughout the space remember to stick to one undertone. Understanding undertones is important when combining different shades. Warm tones work best with other warm tones, and cool with cool. Warm tones give a yellow look, while cool tones give a blue look so mixing these tones can disrupt the cohesion throughout your kitchen. Choose three or four shades of white to be incorporated on different materials around your kitchen to add dimension and interest throughout the space.
4. Reflect your personal taste through your island
An island is one of the main features of the kitchen and the perfect opportunity for you to showcase your personal taste and preferences in an all-white kitchen. If you want your island to scream unique, go for an unusual island shape, introduce a new material or add colour. If you want to maintain the all-white décor, marble looks are  always a favourite. Marble is fresh, clean, trendy and compliments an all-white kitchen perfectly. Plus, marble look features a unique vein design that make a statement with their strong visual appeal.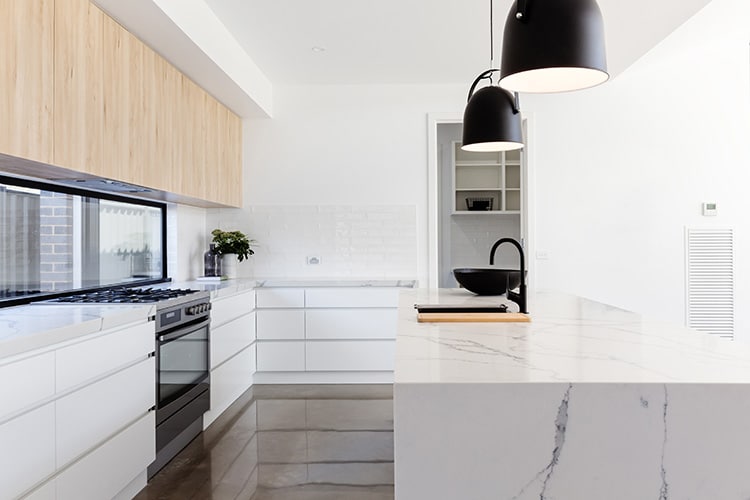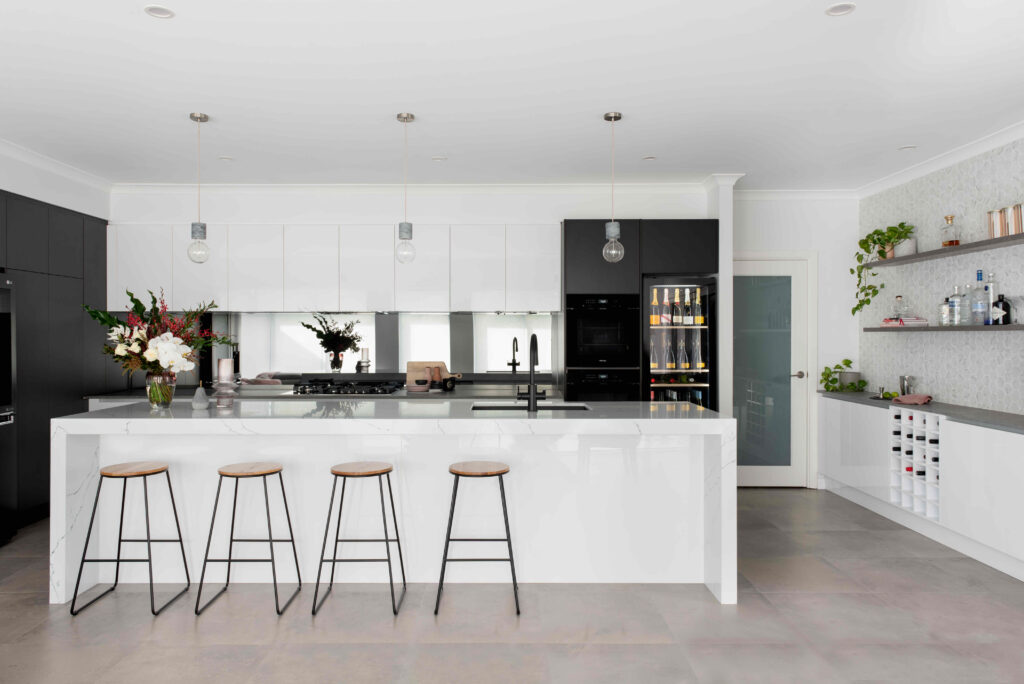 5. Add personality
All-white kitchens are classic and timeless, but without any colour, critics might accuse your space of lacking personality. There are multiple features in your kitchen that you can use to incorporate a different colour, pattern or material to add character to your space. Let the splashback stand apart from the rest of the space by using a bold colour or pattern. If you want to keep your splashback white, make it a great focal point by using a pattern or textured material, such as mosaic stone, a three-dimensional tile, painted brick or a herringbone pattern.
Add interest by incorporating a splash of colour through your kitchen accessories. Think coloured seating, furniture, cushions, hardware, accessories and plant pieces.
Another great way to add personality to a white kitchen is through the door choice. You have many options to consider. View some of the materials and range here, enquire for a free design appointment or visit a showroom to see more.
Our expert designers have years of experience creating functional and beautiful spaces for Western Australians. Set our designers the challenge to create the laundry of your dreams – you'll be surprised at what can be created.
For more inspiration or to discuss your new laundry project, visit your nearest Kitchen Craftsmen design showroom or book a free consultation with one of our experienced designers today.