When choosing your kitchen cabinets, the most important decision you'll make is not the colour, size, style or handle types, it's the cabinet finish. The cabinet finish you choose can create a dramatically different look regardless of the material the cabinets are made of.
We'll walk you through the options you can choose from and some of the advantages and disadvantages of both.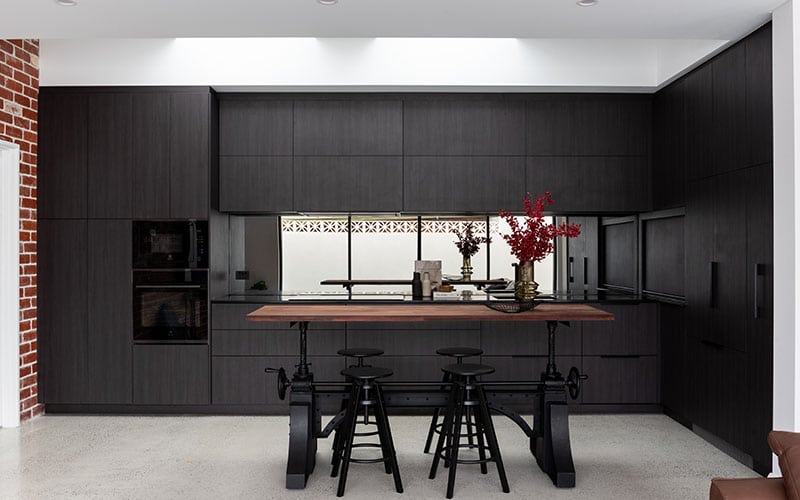 Available Materials
No matter what material you've chosen for your kitchen cabinets, there's a number of finishes you can choose to achieve the look you're after. For example, solid timber doors can be simply sealed with a coating of oil, or for a more durable finish, can be painted with clear or coloured polyurethane. It depends on your preference.
Both Laminex and Polytec offer a large range of colours and finishes so you can choose the product that is perfect for your new kitchen.
Painted MDF cabinets are another great option. You can choose matte or gloss paint to create the look your after.
And the next decision you'll have to make is if you want to go with gloss, matt or semi-gloss cabinets.
High Gloss
High-gloss cabinets were very popular in the 1970s and are as requested now as they were back then. These style cabinets are best suited to a contemporary kitchen with handle-less cabinet doors.
High-gloss cabinets will reflect the light and have a shiny finish, this is one of the reasons they're so popular. High gloss white cabinets are in high demand with customers liking the clean look with the ability to create pops of colour with stylish benchtop materials or on-counter appliances.
Pros:
– Easy to clean
– They reflect light, and bounce off other surface areas enhancing your kitchens appearance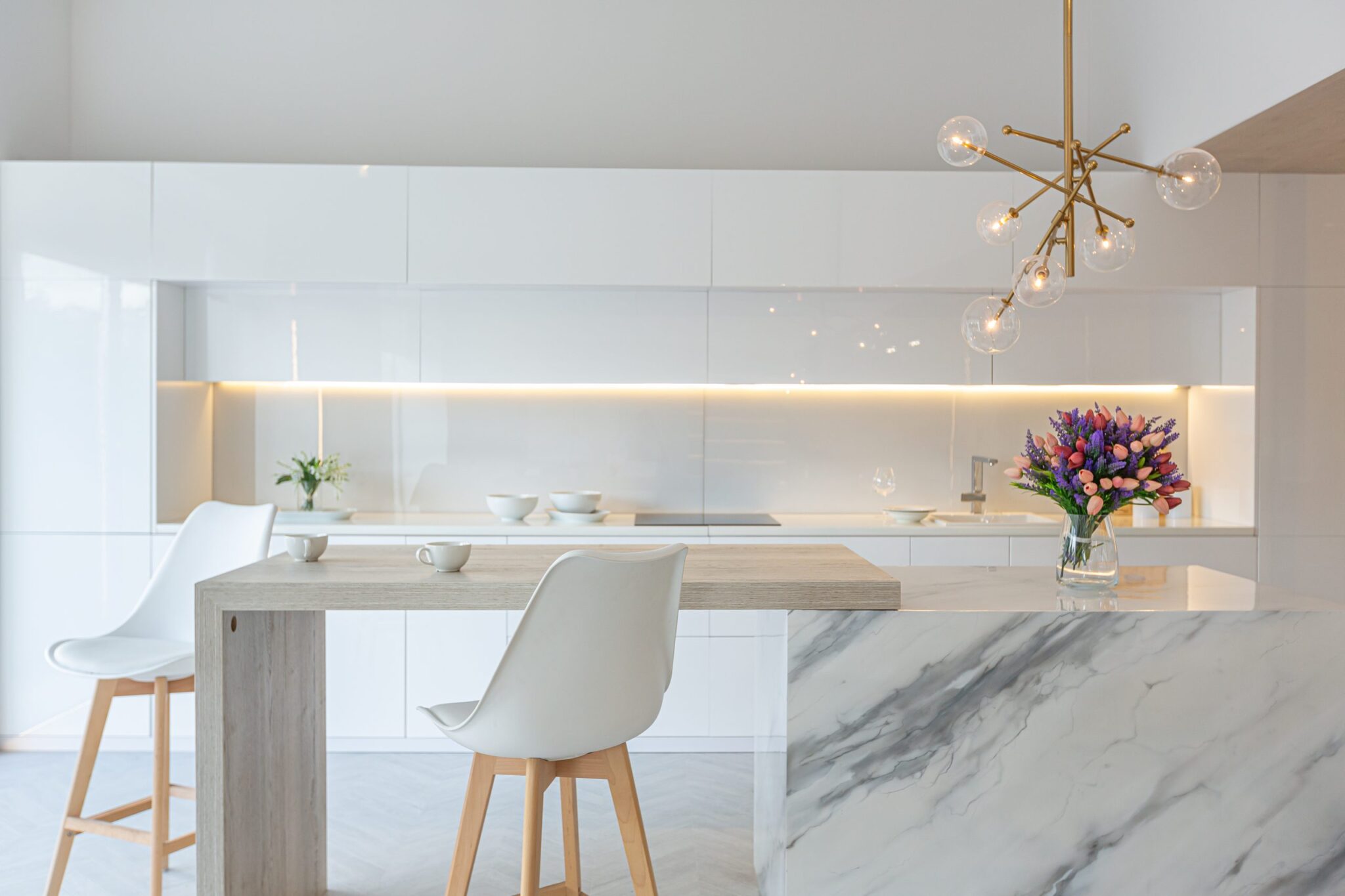 – Great for smaller kitchens as they give the illusion of a larger, more open space
Things to consider:
– They show fingerprints and scratches, especially in darker colours. Not the best option for people with children or pets.
Tips for high-gloss cabinets:
If you're worried about fingerprints and scratches try high-gloss wall cabinets and match with a matt cabinet on the bottom.
If you want to incorporate a darker colour into your kitchen and really have your heart set on a gloss finish, then consider mixing it with a lighter colour. Position the darker colour cabinets at eye level where they are out of reach of sticky fingers (especially if you have children), and keep the lower-level cabinets a lighter colour, which won't show fingerprints as easily.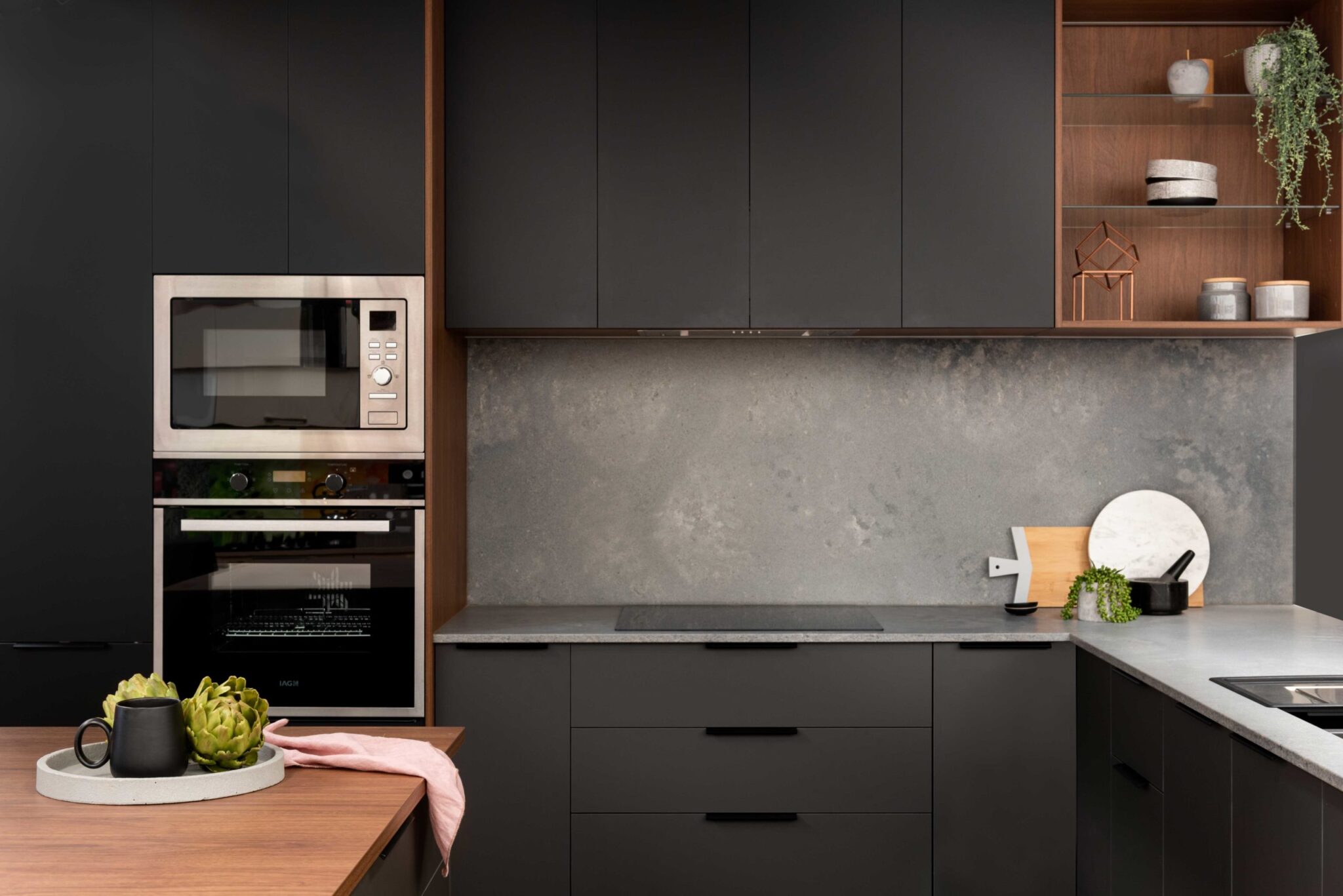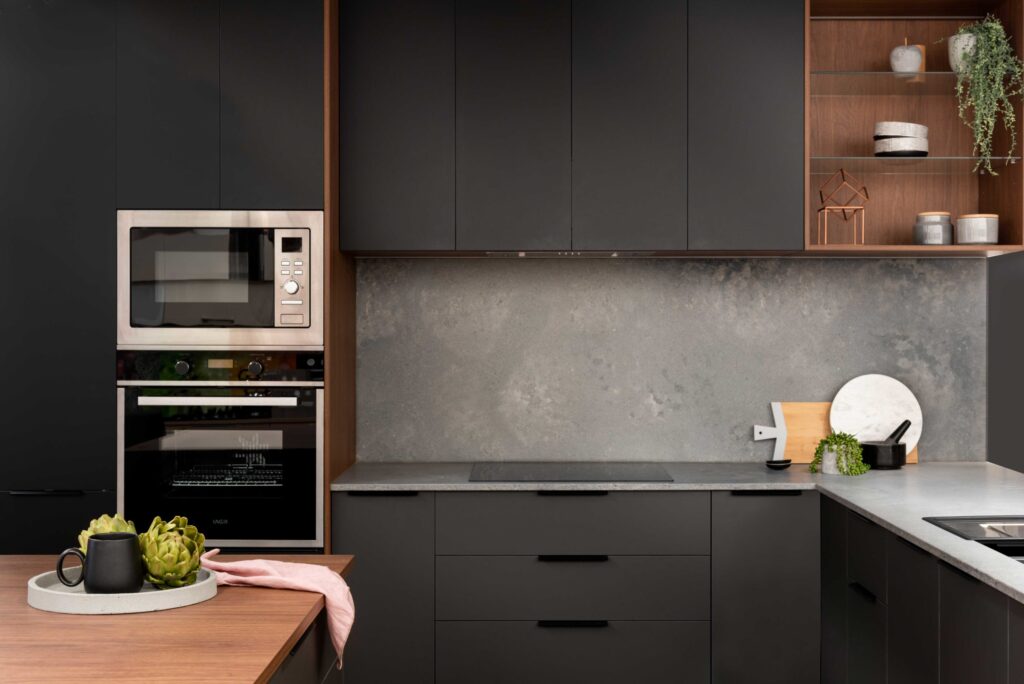 Matt
Whilst matt-finish cabinets don't reflect any light and can look a little more flat than a gloss kitchen, they're the perfect choice for a traditional or country-style kitchen. The shaker style cabinets used in these styles of kitchens work best with a matt finish.
Matt-finished cabinets will work as well in a contemporary style kitchen as they will on any others. The handle-less cabinets in a matt-finish create a contemporary look that's very different to that of a high-gloss kitchen. In fact, matt-finish cabinets are more popular in Europe than gloss at the moment.
Pros:
– Fingerprints, scratches and other imperfections are less. noticeable than gloss cabinets.
– They appear true to colour due to the lack of shine and reflection.
Things to consider:
– Not the easiest to clean
– Light is absorbed, giving a muted look and doesn't make the room appear bigger. 
Tips for matt-finish cabinets
Choose a shaker-style cabinet to help the kitchen not appear too flat. This will create a feeling of depth and interest in your space.
Mix two colours together to create contrast and a point of interest.
Maybe something in-between is more your style. Semi-gloss may be the solution.
Not convinced which finish to go with, perhaps a semi-gloss is the solution. Semi-gloss cabinets have some of the advantages of a high-gloss cabinet and some of the matt-finish cabinets. They will reflect the light a little however, because it's not as reflective as a high-gloss finish and you won't see as many reflections in your surface. You're also less likely to notice fingerprints and imperfections on a semi-gloss surface. Plus, it's nice and easy to clean.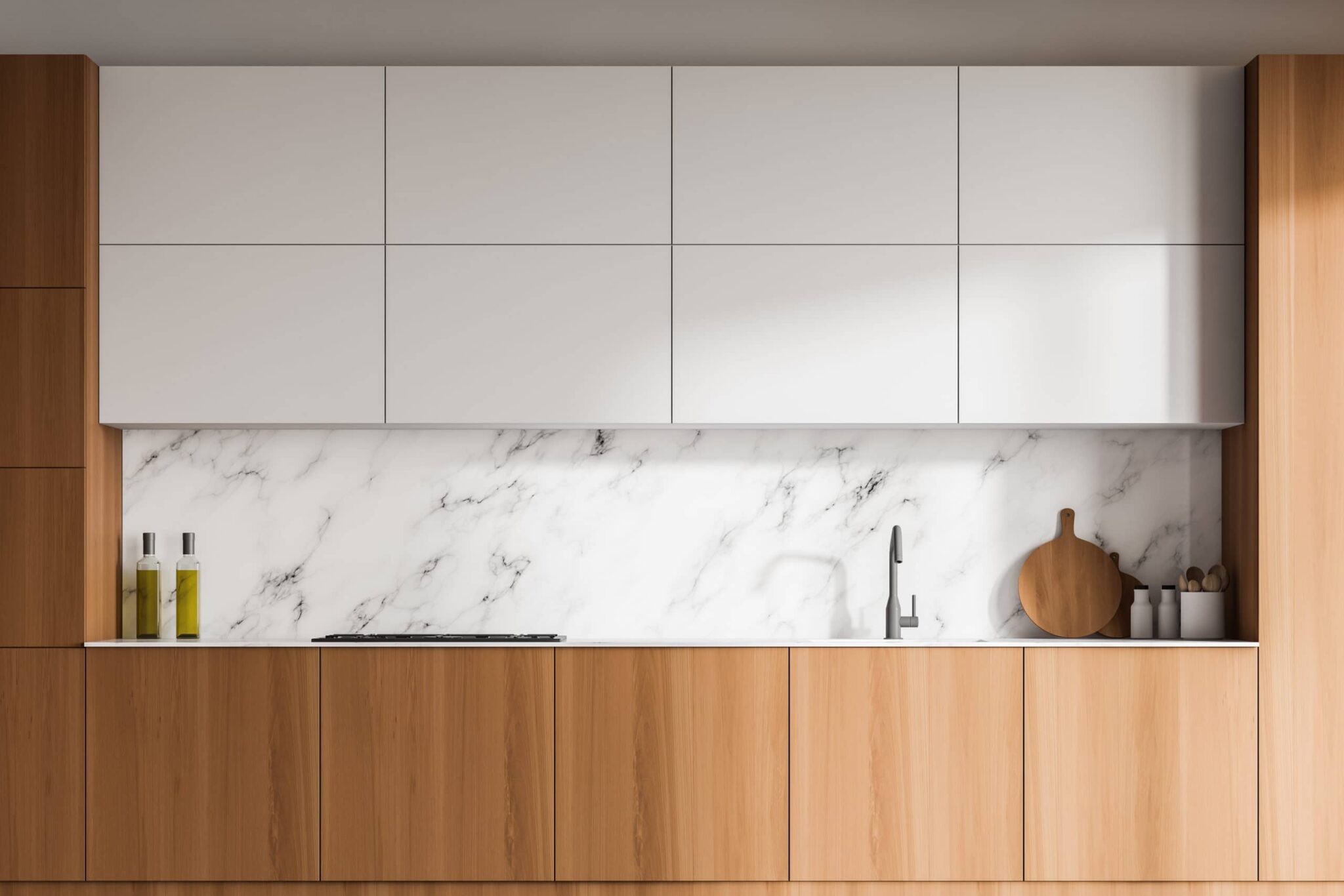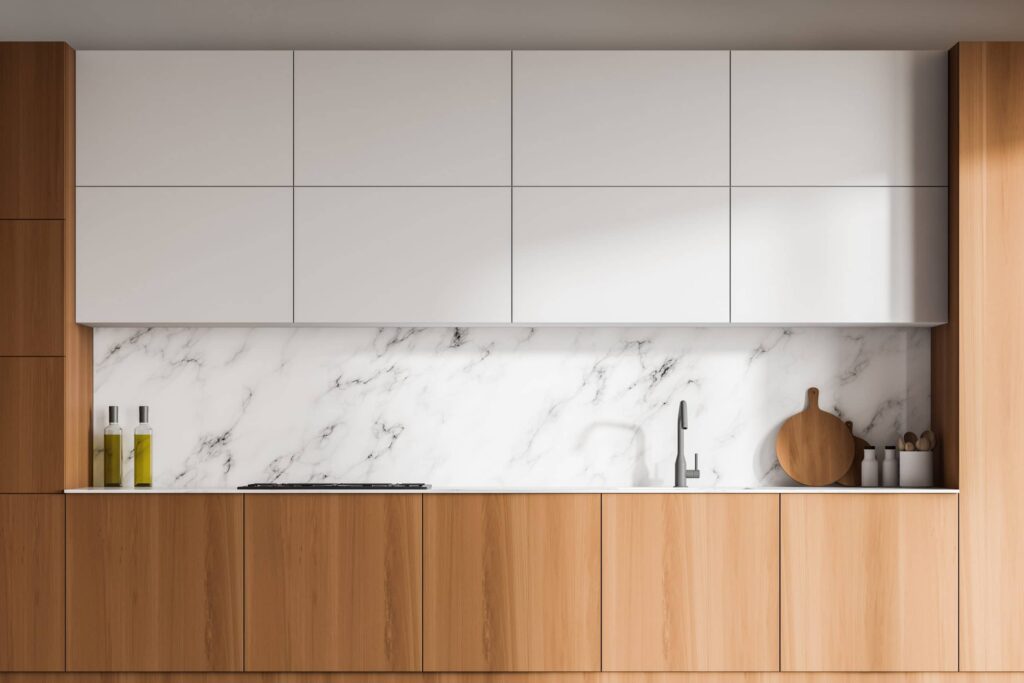 Our kitchen designers can help you design the kitchen of your dreams, get in touch today to book your free consultation.