Once upon a time in 18th century France, craftsmen and designers began taking inspiration from the beautiful homes in the region of Provence. Blending elements of both urban and rustic style homes, they infused their city designs with the charming craftsmanship and accents popular in the countryside to create warm and welcoming spaces.
Today, the French Provincial style remains popular for those hoping to achieve an elegant and sophisticated kitchen design that integrates warm and rustic elements. Adopt the charming French Provincial look in your new kitchen to feel like you're deep in the heart of Provence.
A French country kitchen embodies polished elegance and focuses on a refined, modest way of living. To bring this vibe to life a simple design is required, moving away from overwhelming patterns, clutter and unnecessary features. Instead, embrace neutral or warm colour palettes, graceful lines and intricate woodwork to make your space relaxed and homey. Any busy decorations will distract from the natural beauty that is the embodiment of rural Provence and therefore should be avoided in your design. 
Neutral or Warm Palettes
The colours used as the base for your kitchen have the power to evoke different feelings. A French Provincial kitchen should feel cosy and inviting. We recommend sticking to neutrals, whites or creams to make your space feel bigger. For a more welcoming and relaxed energy use warm, subtle colours like rusty reds, burnt oranges and pale yellows against a neutral base.
Rural Beauty
Exposed timber beamed ceilings, white-washed wood, natural stone, wood-planked floors or a stone fireplace are great features that will fill your space with the country spirit. We love the use of lavender, one of the signature plants of the region, to pay homage to Provence.
Blending elements of nature and recycled materials with polished accents that are sky blue or olive green, is the best way to reflect the rustic and natural beauty of Provincial France.
Shaker-style Cabinets
You can't go wrong with natural or hand-crafted wood materials when designing your cabinets. Bring earthy themes to life through curved and defined lines in your cabinets and benches. Traditionally, shaker-style cabinetry was the go-to in the French countryside because of their solid lines and detailing.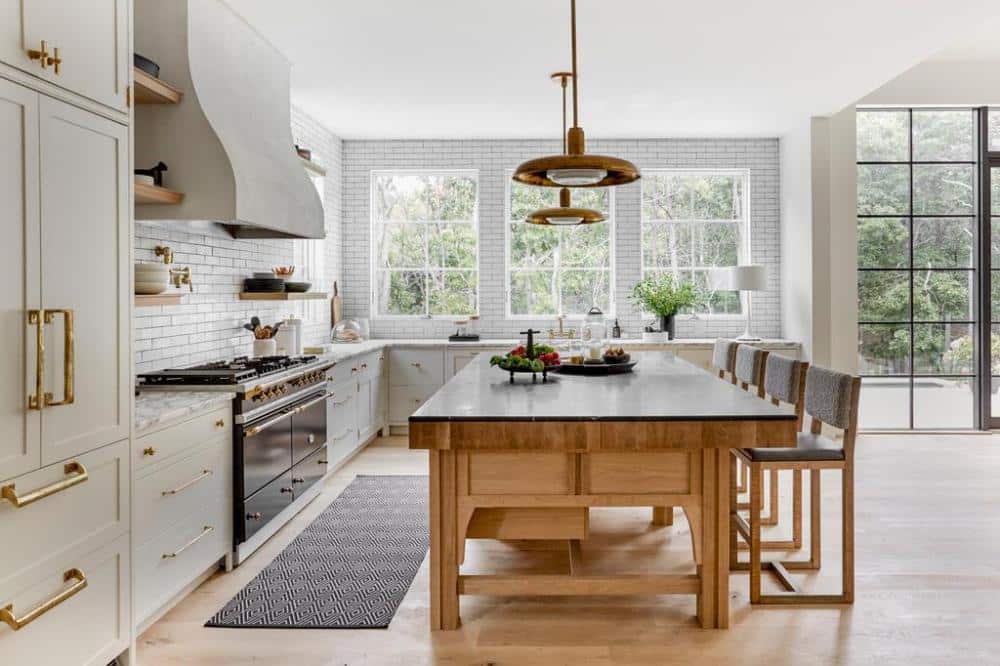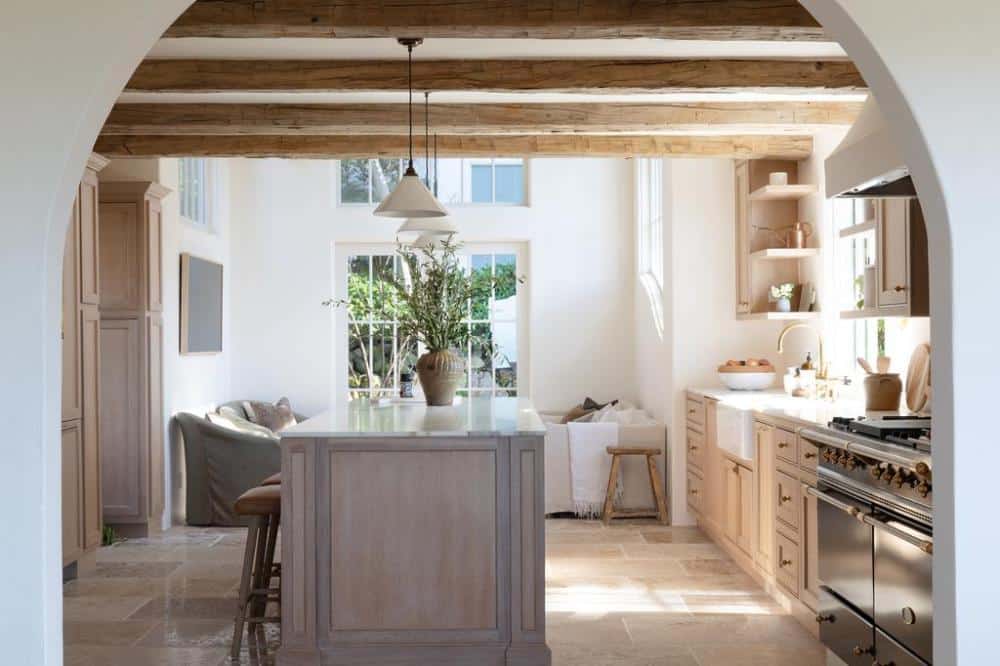 Blend the Old with the New
French Provincial design favours vintage décor, antiques and traditional accessories such as woven baskets, ceramics or chandeliers to create a rustic aesthetic. Put your own spin on this classic style by adding modern décor that suits your style and preferences to make the space more comfortable and truly your own.