It's easy to say hello to good times all year round with a functional alfresco space. After all, there's nothing nicer than eating outdoors on those lazy warm summer nights, or even rugging up in winter and enjoying a hot meal around the gas fire. An alfresco kitchen won't just add value to your home, but will be a place of enjoyment and memories for years to come.
So, how can you create the perfect alfresco kitchen in your home? First of all, why not check out this alfresco video for a little inspiration, or view our alfresco range to view some outdoor kitchen designs that could be perfect for your home. You can also have a read through our blog post about designing the ultimate alfresco kitchen.
That's a good place to start, but we've got even more ideas to help you bring your alfresco kitchen to life. Just a few things you should use to guide you when choosing an outdoor kitchen include: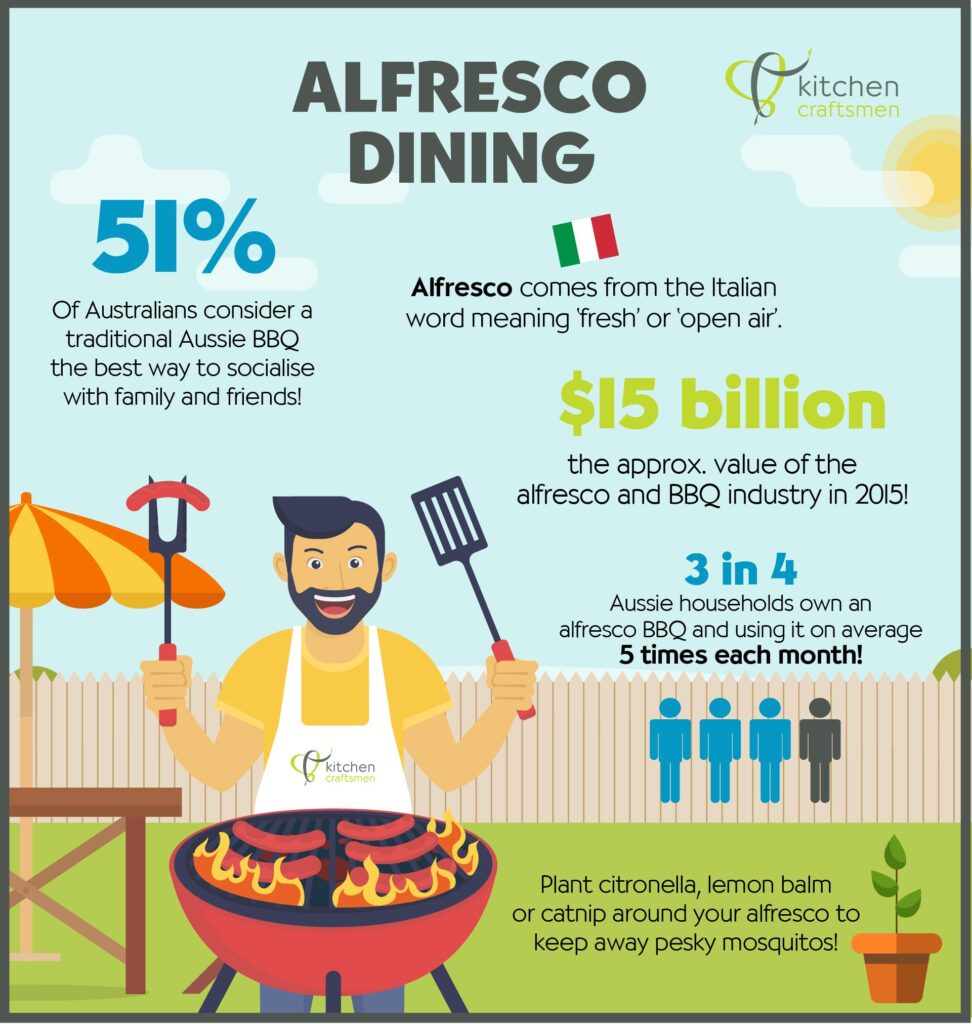 – Location: Ideally, your outdoor kitchen should be close to your indoor one. This way, you can easily grab ingredients, cutlery, spices and other essentials without breaking a sweat.
– Lighting: Good lighting is essential for a functional alfresco space. After all, the last thing you want is to leave your guests in the dark when it comes to dinner. Choose a mixture of ambient lighting over the entertainment areas, and stronger 'work' lighting to illuminate your appliances and benchtops.
– Flooring: The right flooring is one of the most important aspects of your alfresco kitchen. Choose a durable, non-slip surface that will withstand everything the outdoors can throw at it (like adverse weather and high temperatures).
– Layout: Just like your indoor kitchen, a functional layout is vital. Make sure your layout is not only a practical cooking space, but ideal for entertaining, too. After all, you don't want to be stuck alone cooking whilst your guests are off enjoying themselves!
You can also find some other fun facts about alfresco dining below. We hope this post has given you some serious food for thought! Remember, if you want to get in touch, we're always happy to chat!