Perth's long, hot summers provide the perfect recipe for outdoor entertaining. And, what better way to enjoy those hot summer nights than with your very own alfresco kitchen from Kitchen Craftsmen?
Yes, that's right – our new custom-made alfresco kitchen range is here, and ready to withstand the harsh Perth climate. So, to transform your outdoor area into a stunning, functional space, here are some ideas to get you started!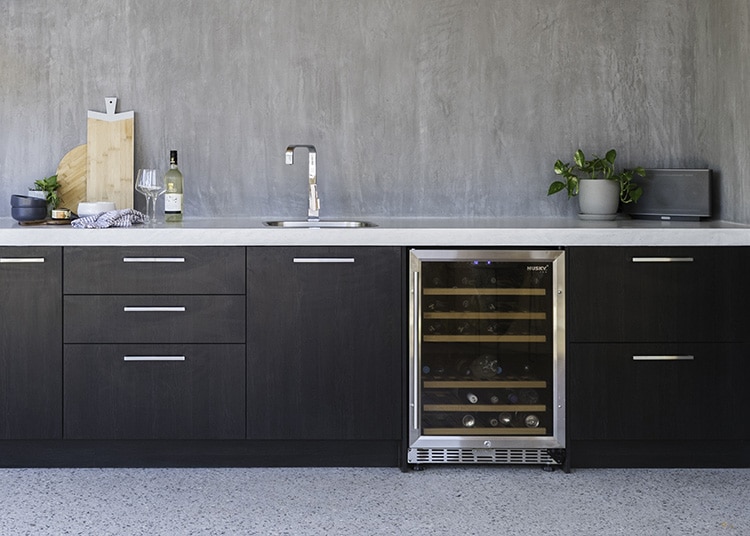 1. Bring the inside out
Your outdoor kitchen should have all the easy functionality of your indoor space – and this includes clever storage. So, if there are things in your indoor drawers that you simply can't live without, like wide set cutlery drawers or a practical waste unit, you can recreate all these in your new alfresco kitchen.
You can even recreate your indoor kitchen style and colour scheme outside, so your finishes seamlessly blend into one. Sound good? Talk to one of our master craftsmen today to see how you can design the perfect alfresco kitchen for your space.
2. Find the right outdoor benchtop
Obviously, your alfresco kitchen will need to be built a little tougher than your indoor one. Luckily, we have the perfect benchtop that combines good looks with pure strength, so you'll never have to compromise!
So, first things first. What is this incredible benchtop material? It's called Dekton, and it's a sophisticated blend of the raw materials used to create the highest quality quartz work surfaces, together with the latest in glass and porcelain.
What makes Dekton so perfect for an outdoor setting? Well, for a start it's highly resistant to UV light, will not fade or degrade over time, and is completely stain proof. Yep, even the most stubborn coffee, wine or rust stains are no match for this bad boy.
Even better, Dekton can withstand high temperatures without burning, scorching or cracking, meaning you can put hot objects directly onto the benchtop without fear of damage. Brilliant!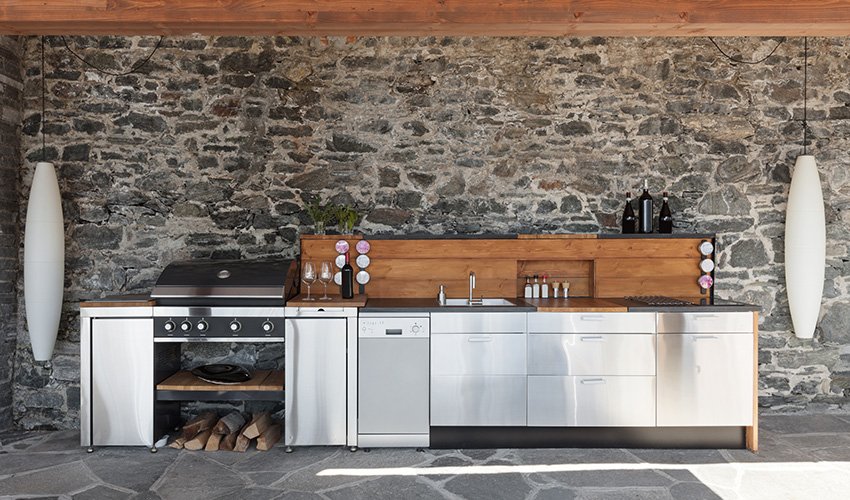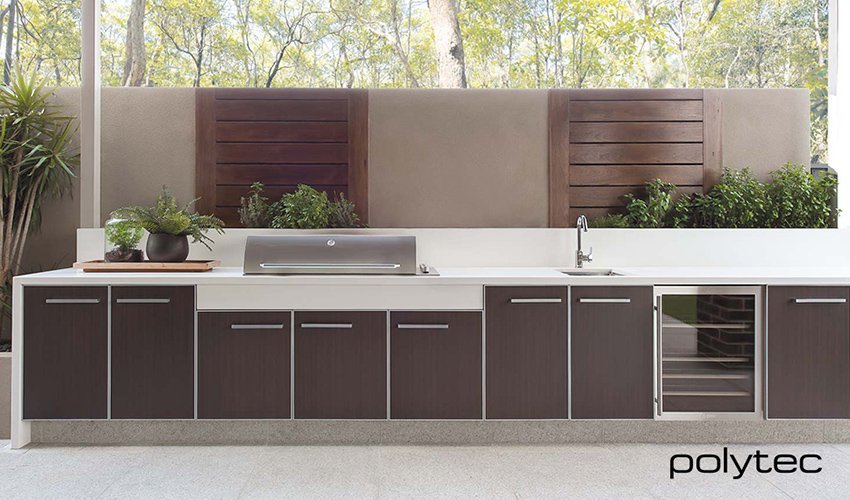 3. Choose your doors
Just like your outdoor benchtop, you'll want to choose doors that are as tough as they are stylish. Luckily for you, we have the perfect options!
Polytec alfresco doors

 – these hardy, water-resistant doors coordinate perfectly with stainless steel appliances and barbeques, thanks to their satin aluminium or brushed stainless finishes.
Compact laminate doors

 – the ultimate in long-lasting, low maintenance doors that can withstand pretty much anything that gets thrown at them!
High gloss solid Perspex doors

 – these durable, moisture-proof and hygienic doors offer plenty of style, quality and constant colour. They also boast UV stability and easy maintenance, making them the perfect choice for an alfresco space.