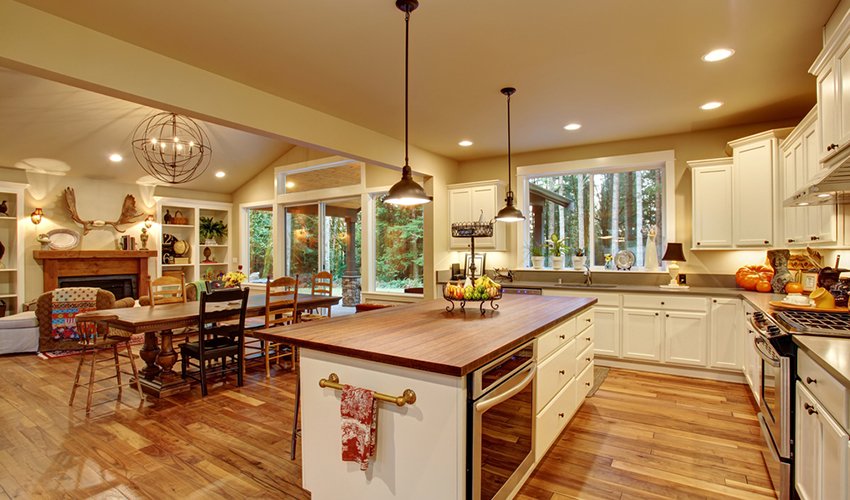 When it comes to designing your dream kitchen, a little style inspiration can really go a long way. To give you a helping hand, we've put together a list of our favourite kitchen trends of 2016 – ones we think will really add a 'wow' factor to any home. Check them out:
1. Urban Industrial
Style doesn't get much cooler than this! Urban industrial kitchens have been making a big statement in recent years, and they're proving to be just as popular in 2016. Combining edgy statement pieces with free-flowing simplicity, they add a modern feel to any home.
Popular colours for this design include dark statement colours with contrasting grain wood tones and black accents. Paired with signature light fittings and accessories, it certainly works to create an eye-catching space. Open shelving also helps to create a sense of intrigue, while ensuring all essentials are within easy reach.
Sound like something you'd like in your home? Kitchen Craftsmen can help! Check out our Designer and Ribbon kitchen ranges.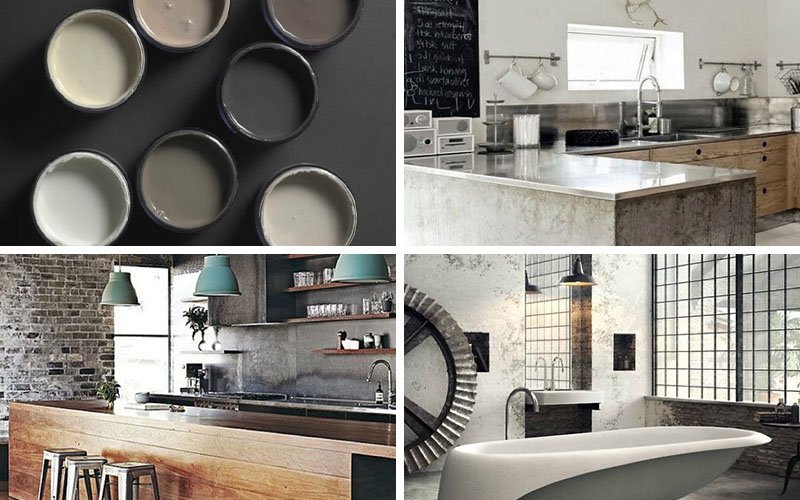 2. Rustic
Think rustic styles are just for farmhouse kitchens? Think again! This timeless style is now being adopted into more and more homes, adding a real sense of charm and comfort.
To add a modern feel to a rustic design, start with contrasting finishes. For example, think rich woodgrains for kitchen cabinets, coupled with a white stone benchtop to bring out the warmth of the wood. This, combined with stainless steel accents (sink, accessories), feature glass cabinetry (upper cabinets) and even a built-in wine rack, can create the timeless charm you're looking for.
When it comes to rustic designs, our Artisan and Craftsmen kitchen design ranges have the inspiration you're looking for.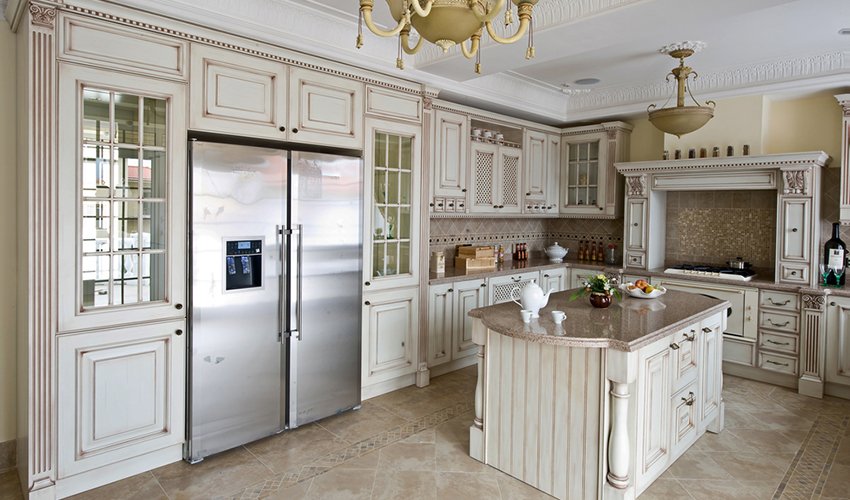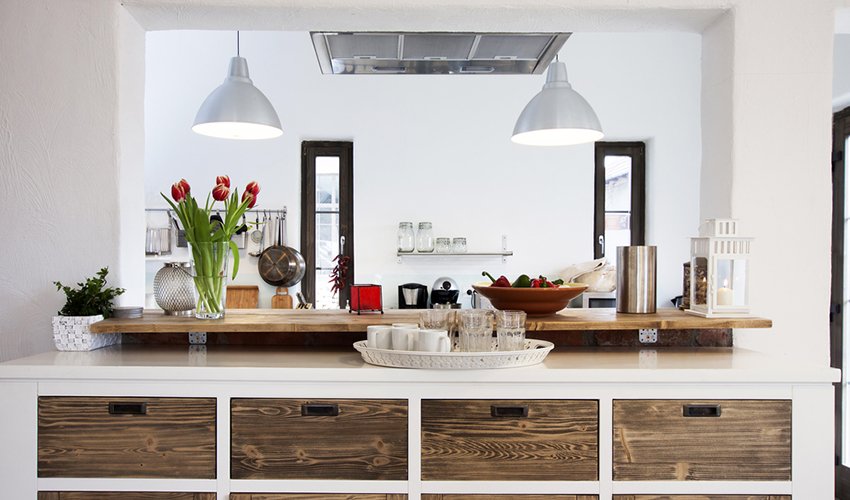 3. Romantic
The kitchen is the heart of any home – and what better way to show this than with a romantic design? Think soft white cabinetry, paired with red accent colours (this can be achieved through accessories). Glass cabinetry can be used to showcase pretty plates, cups and accessories, and warm feature lighting, together with comfortable furnishings, can create a truly romantic feel that you'll love for many years to come.
Are you looking for a kitchen design you'll fall in love with every time you see it? Our Craftsmen custom design range is a great place to start.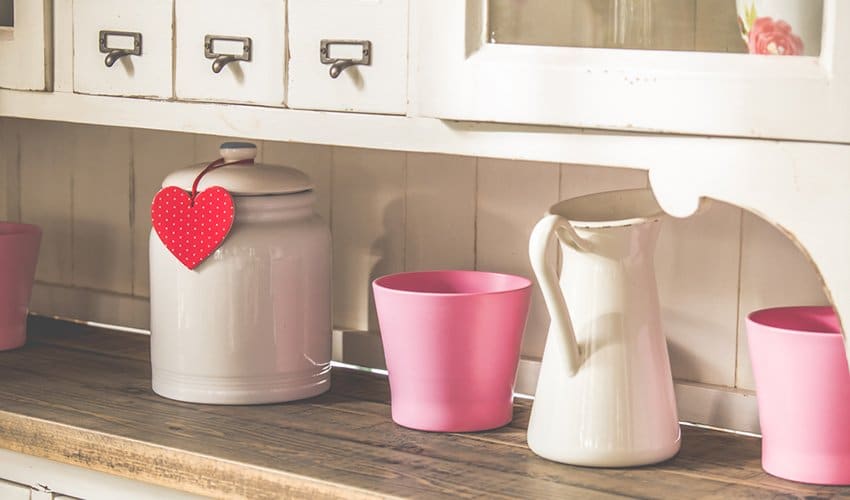 4. Classic
Last, but very much not least, is the much-loved classic design. Suitable for all homes, a classic kitchen design not only looks good, but also enjoys superior functionality, ensuring a seamless connection to other rooms in the home.
Popular colours for this design include neutral solids or dark woodgrains, with contrasting benchtop colours to really make a statement. Granite or marble benchtops are the perfect materials to achieve this look.
As for cabinets, feature panel doors (with matte or satin finishes) are effortlessly stylish, while glass doors add a further sense of charm.
For a classic kitchen design you're sure to love, make sure to check out our design ranges – our Artisan and Craftsmen custom ranges in particular.