We all know a lot can change in a year… but how about in 73 years? Today, we're going on a journey to see how much kitchen designs have altered since the 1950s – and what designs or features are having a revival in the modern age.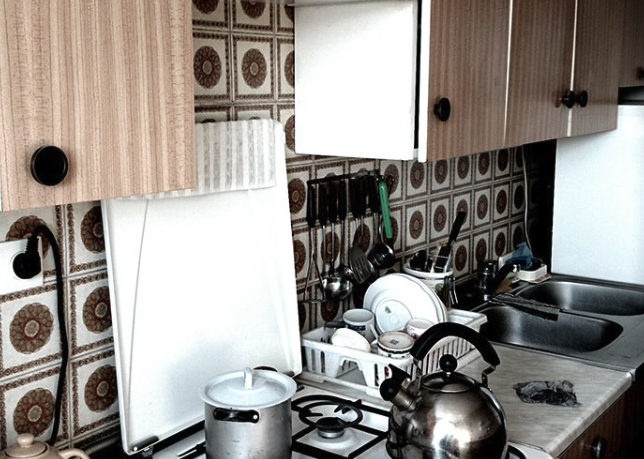 1950's Design
Hello, colour! From bright yellows to blues and lurid greens, colour definitely played a massive role in the 1950s kitchens. So too did built-in appliances and wall-mounted ovens, ensuring there was more space for the wood-look cabinetry and laminate benchtops. 
This is also the time that the kitchen started to make a move from the back to the front, becoming part of the house. Pastel painted steel cabinets also became popular – eek!
On the floor, linoleum, in most instances checked, was the material of choice – easy to clean, durable and available in many different colours. And, walls featured floral wallpapers.
1960s Design
Welcome to the age of rebellion and 'mod' design! Like the 1950s, the 1960s was all about colour – but on an even bigger scale. Popular colours included bright oranges, reds and mustard yellow, with the occasional bright green or psychedelic pattern thrown in for effect.
Bright tile counter tops became a thing, with large splashes of wallpaper (even on cabinets) and gold accents became popular. The 60s is when things started to shift from steel cabinets to wooden ones.
This was also the era of dinner parties, where open plan kitchens and dining spaces were in high demand.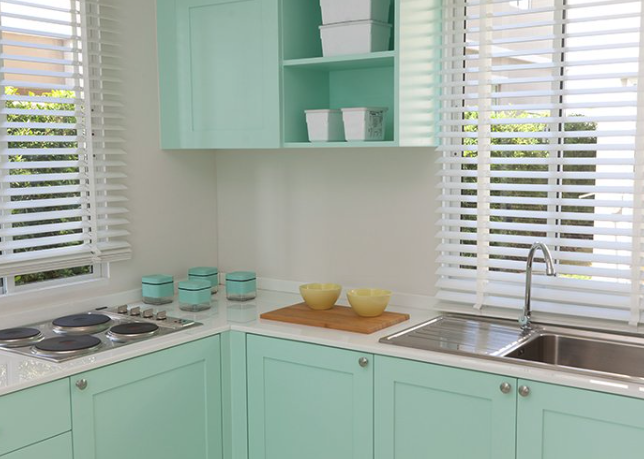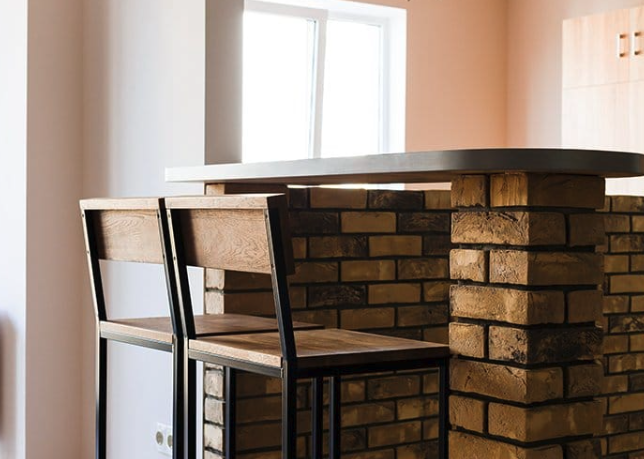 1970s Design
Hello, breakfast bar – one good thing we can take away from the 1970s kitchen. There were a few hits and misses in this decade, notably the popular colour schemes of green, yellow, brown and other 'earthy' tones. One thing many 1970s kitchens now had was access to a microwave, cutting down the amount of time required to prepare meals.
Textures and patterns became a big deal so the tile backsplash was king during the 70s. As were colourful appliances and kitchen gear.
1980s Design
Heralding the age of energy efficiency! In this age of appliances, manufacturers with higher energy star ratings were definitely winning the battle. Though the advent of celebrity chefs made home cooking fashionable once more, the same couldn't be said for the wall-to-wall wood panelling found in many a 1980s kitchen.
The 80s also saw the introduction of the kitchen island for their storage potential. A huge win for kitchen design! The kitchen became more of a space for entertaining and conversations so bigger was better.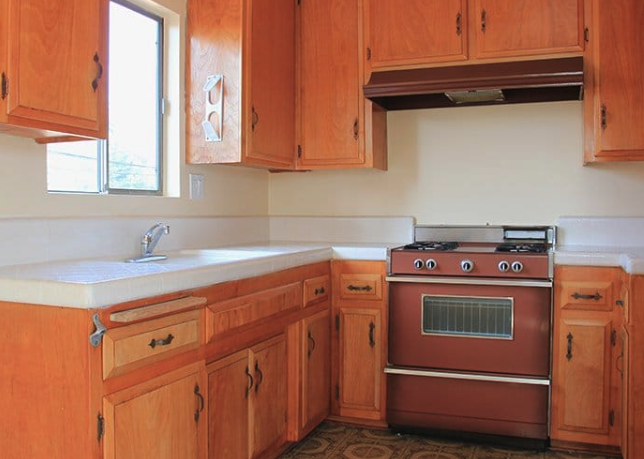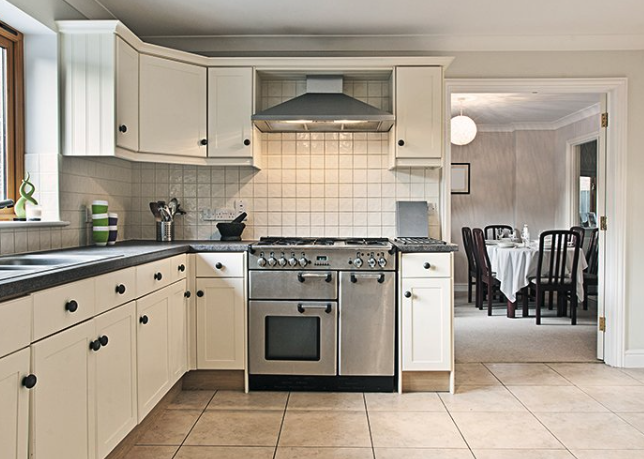 1990s Design
Open plan living. That sums up 1990s design in a nutshell – bringing the living spaces and kitchen together to ensure easy indoor entertaining, where the host didn't have to worry about missing out on any of the conversation. The 1990s also heralded the rise of the stainless steel appliances, from fridges to cooktops and everything in between. 
Simple accents were the style in the 90s. Think white tile floors, light oak cabinetry and white appliances. But the most iconic trend of this time was sponge painting the walls to make them look like plasterwork or stucco.
If we could sum it up in two words, sleek and stylish – that's the 90s kitchen.
2000s Design & Today
Think clean lines, minimalism and light, bright colour palettes! With outdoor entertaining now a big part of everyday living, most homes now boast fully integrated kitchen, living and alfresco spaces to make at-home parties even easier.
Today we see subway tile splashbacks, wood floors, farmhouse sinks and brass hardware being high on renovators wish lists.
Are you a fan of the kitchens of bygone times, or do you prefer today's sleek modern finishes? If your old kitchen is getting you down, maybe it's time for a makeover! Talk to the team at Kitchen Craftsmen today to see how you can transform your kitchen, or take a look through our photo gallery for a little inspiration.