When you start designing your new kitchen, you think of the cabinets and the benchtops and perhaps the taps but the kitchen sink isn't always the item you think about first. Some people love a statement sink and the look that comes with it, but others simply aren't interested.
Well lets take a look at some options for a statement sink and you can decide for yourself if you think it's worth it in your new kitchen or not.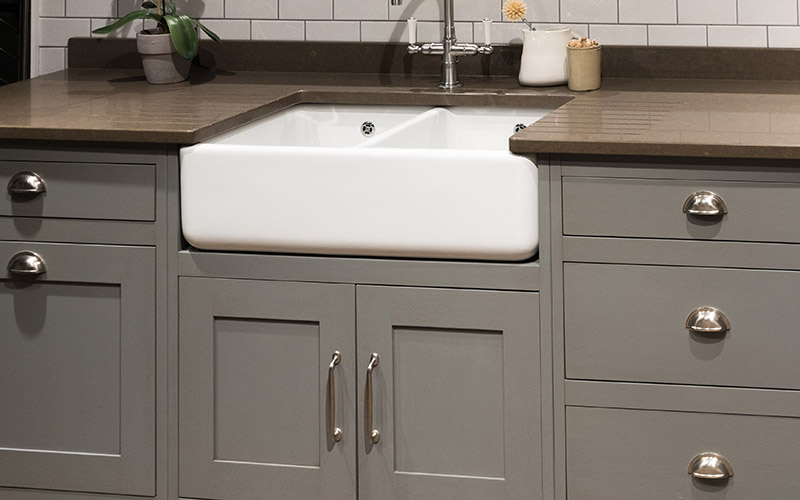 Butler's Sink
Let's face it, a Butler's Sink is a definite statement piece and one that has become very popular over the past few years. These gorgeous sinks sit either undermounted to the benchtop or cut-in around three sides with the front on display.
A butlers sink comes in many different types of materials, ceramic, porcelain and fireclay being the most popular. Whilst all are durable and strong materials, fireclay is definitely the most durable. It's heat-resistant, impact-resistant and easy to care for. Plus, it's also chemical-resistant making it hypo-allergenic as well.
One thing this beautiful sink option lacks is a draining board. These days though, that isn't such a big deal. You can easily cut drainage divets into your new benchtop, creating a stylish sink drainage system. If you're looking for an option that requires less cleaning this might not be it for you. To avoid marks and stains you will need to clean it more frequently. But when it looks this pretty does that even matter?
Gold
Oh glorious gold! How pretty you are! We think a pop of colour is always a good thing but when it's gold it's just…gorgeous! And, oh does it stand out. Pair it with shaker cabinets, a gorgeous neutral benchtop and a gold tap and your sink will be the highlight of your new kitchen.
But being pretty isn't everything. If you're doing loads of dishes and don't use a dishwasher then this might not be the option for you. A gold sink will require more cleaning but at the same time it might also last longer because you are taking more care with it. Plus, if you care for it properly it'll retain it's beautiful gold colour for years to come.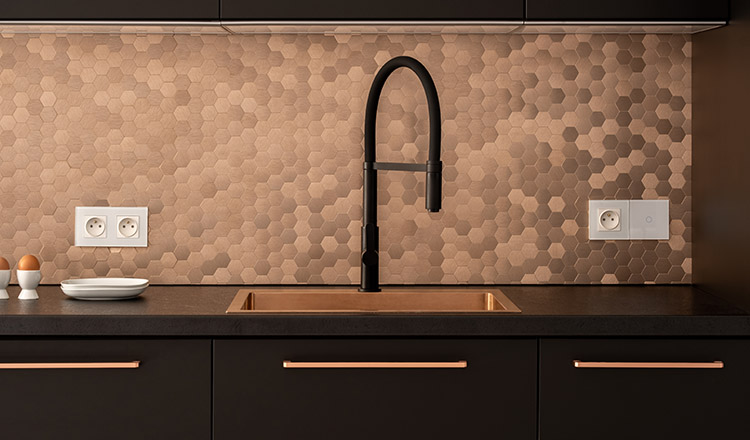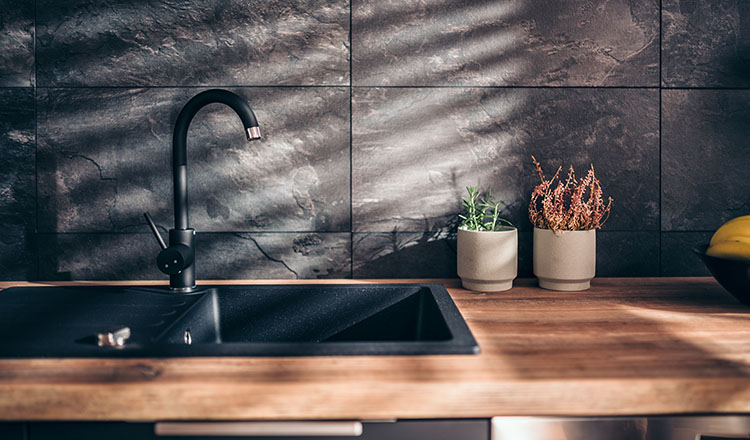 Matte Black
Think sophistication, elegance and opulence. The black sink screams all of them. This industrial-style look is so eye-catching but isn't a look that completely overwhelms your space. It's understated and stylish in it's appeal.
Black sinks come in many different materials and each has it's pros and cons. Depending on the material you use, some can scratch. So, care must be taken with them, especially when doing large heavy sinks full of dishes.
Pair the black sink with any colour of tapware and it'll look great. Keep the black look going with your tapware and your industrial-style kitchen will be amazing!
Circular
This is one that not many people would think of as a 'statement' but we don't want to discount it. A circular sink could be viewed as a waste of space but for some they're just perfect. They fit nicely into a space and are considered less 'bulky' than a traditional square or rectangular shaped sink.
Another great option for a circular sink is as a workstation sink. Place one on your island bench or inside your butlers pantry and save space but still have the convenience of a sink.
These sinks come in a range of different materials and depending on what you choose they're generally easy to clean and durable.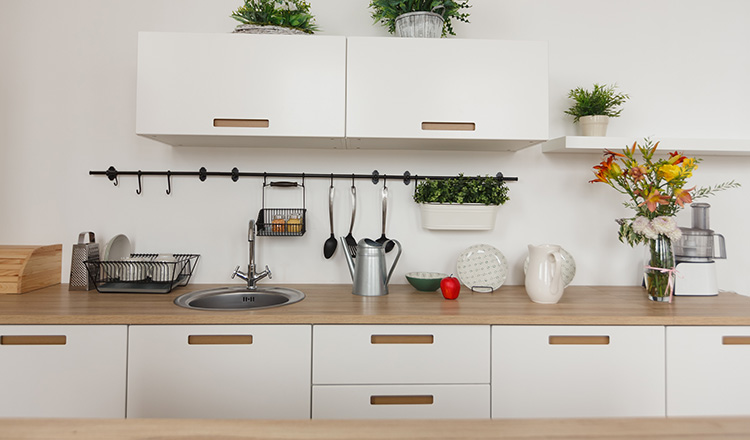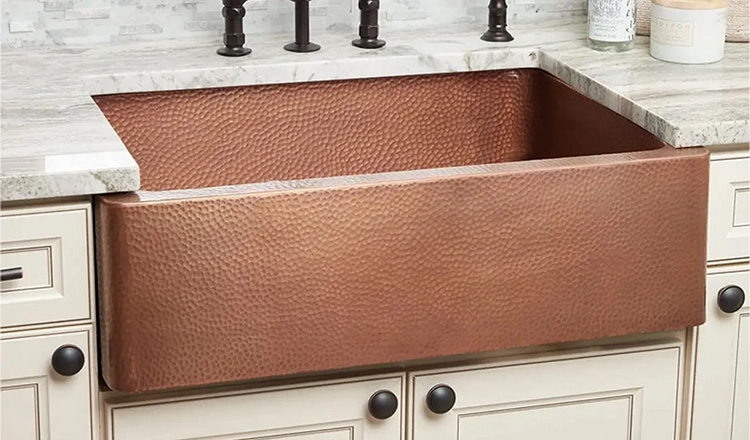 Copper
Oh swoon! Just give us a minute, we can't stop looking at the copper….
Sorry about that. These absolutely beautiful sinks will give your new kitchen so much character and charm, not mention that they also create a feeling of warmth in the space.
But lets not beat around the bush, a copper sink is not as budget-friendly as other options. It will also require a fair bit of maintenance to maintain the look but if cared for correctly will last for a long time! Plus, they're highly durable and not prone to staining – win-win.
A copper sink gives an earthy, lived in look that you just won't get from other sinks. But, it won't always look like it did when you installed it. Over time these sinks change in colour and appearance but that's part of the charm. So, if that sounds a bit too much for you we recommend looking elsewhere.
We have a huge range of sink options for your next kitchen renovation. From the standard stainless steel to copper and everything in between. Talk to one of our expert designers about designing your new kitchen with the sink in mind today.