From those early morning cups of tea or coffee, to late-night snacks stolen from the fridge, there's no doubt plenty of time is spent in the kitchen each day. In fact, the average Australian spends 6.1 hours a week cooking, with 2 in 3 Australians also choosing to eat at home rather than go out, in order to save money. With so much importance placed on the humble kitchen, it's important that it should be an easy-to-use space, whether you're cooking for one, or entertaining for friends and family.
Is your kitchen up to the test? If not, it might be time to think about how you can create a more practical kitchen design for your home. Luckily, we've come up with a few hints that can really help you out!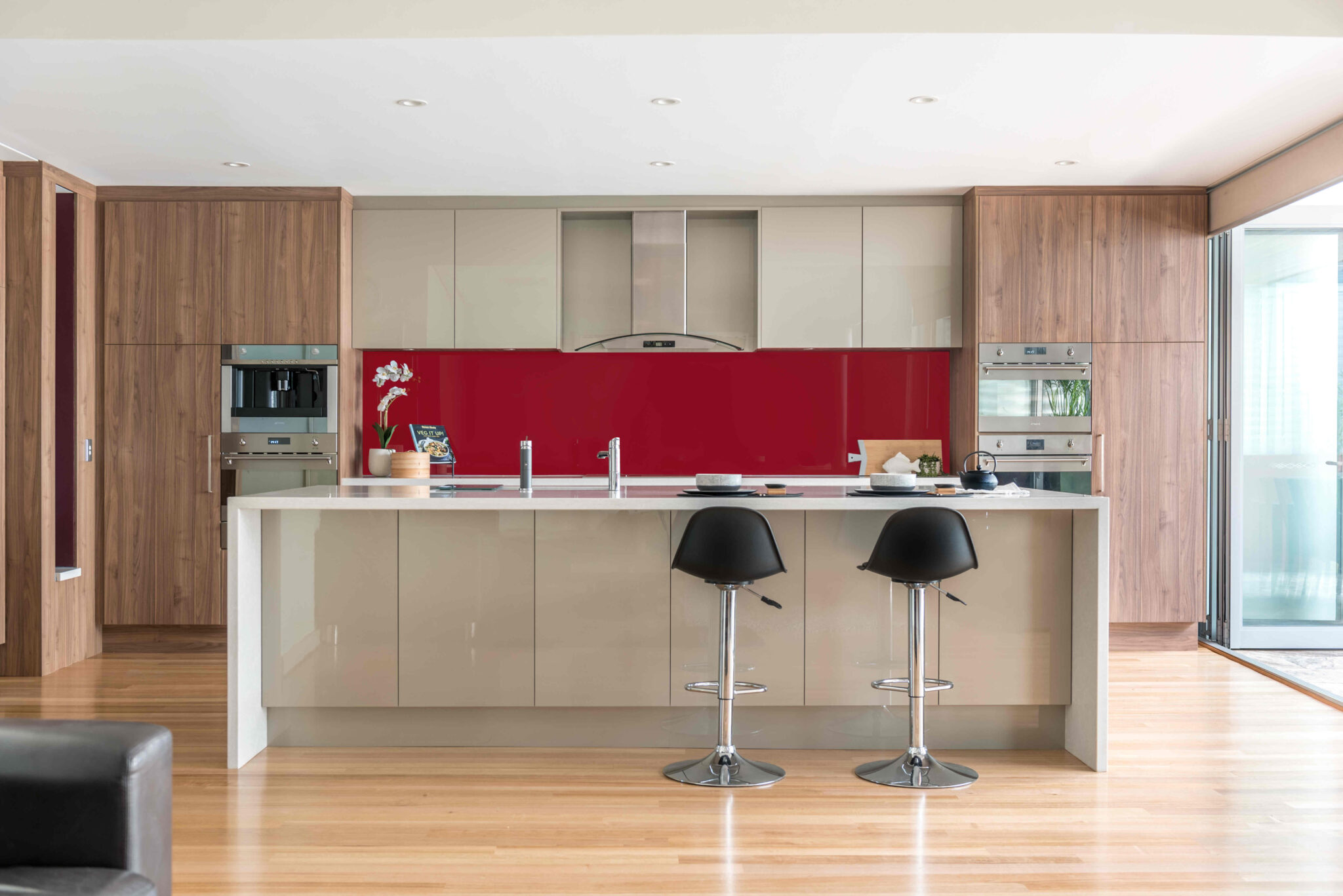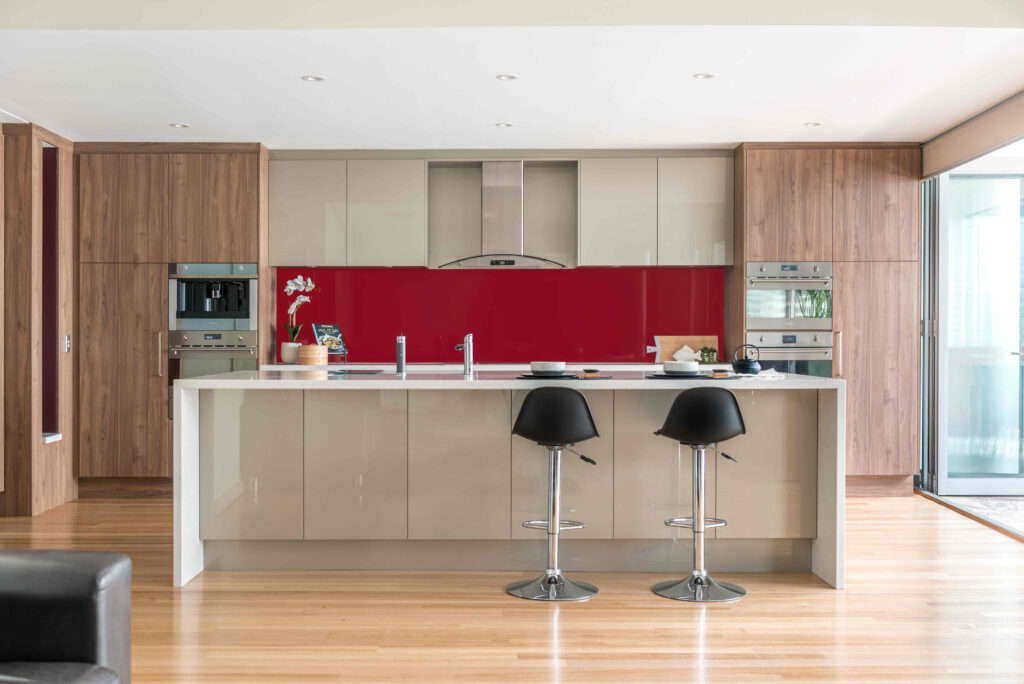 1. Start with the Layout
This is the most important part of any kitchen design. It's not enough that a kitchen look nice – you also want it to be as functional as possible, too. To help you achieve optimum functionality, a kitchen work triangle is the way to go.
What is a work triangle? Basically, it refers to the positioning of your sink, fridge and stove top. By placing these three fundamental features in a triangle, you'll help to maximise efficiency in your kitchen by reducing unnecessary foot traffic – very important when dealing with hot items!
When working out your kitchen triangle, it's also important to factor in existing windows and doors, or, if you're planning on adding new ones, figuring out where you'll put them before planning your triangle. If this is all sounding a little tricky, don't worry – our master craftsmen are only too happy to talk you through the process!
2. Good Storage
The last thing you want is for your new kitchen to look cluttered. To stop this happening, ensure you factor in plenty of storage solutions into your new design. Things like a pull-out bin under the sink as opposed to a stand alone bin, or large drawers big enough to store all your pots and pans. If space is an issue, things like pull-out pantries and spacious corner cupboards can really make a huge difference. Make sure to put your everyday items within easy reach, and save your top cupboards for things you might only use a few times a year (like your Christmas dinner set or the special china).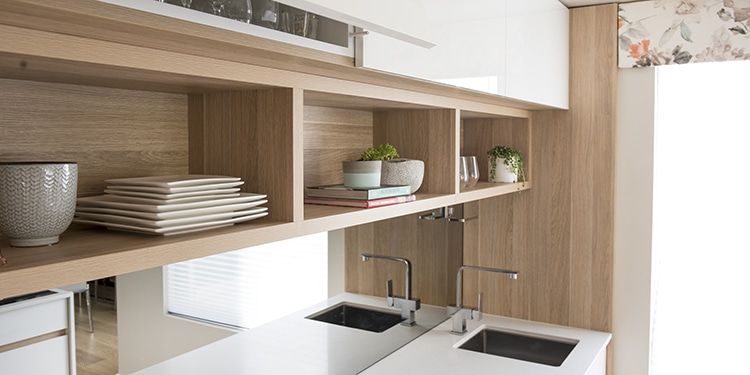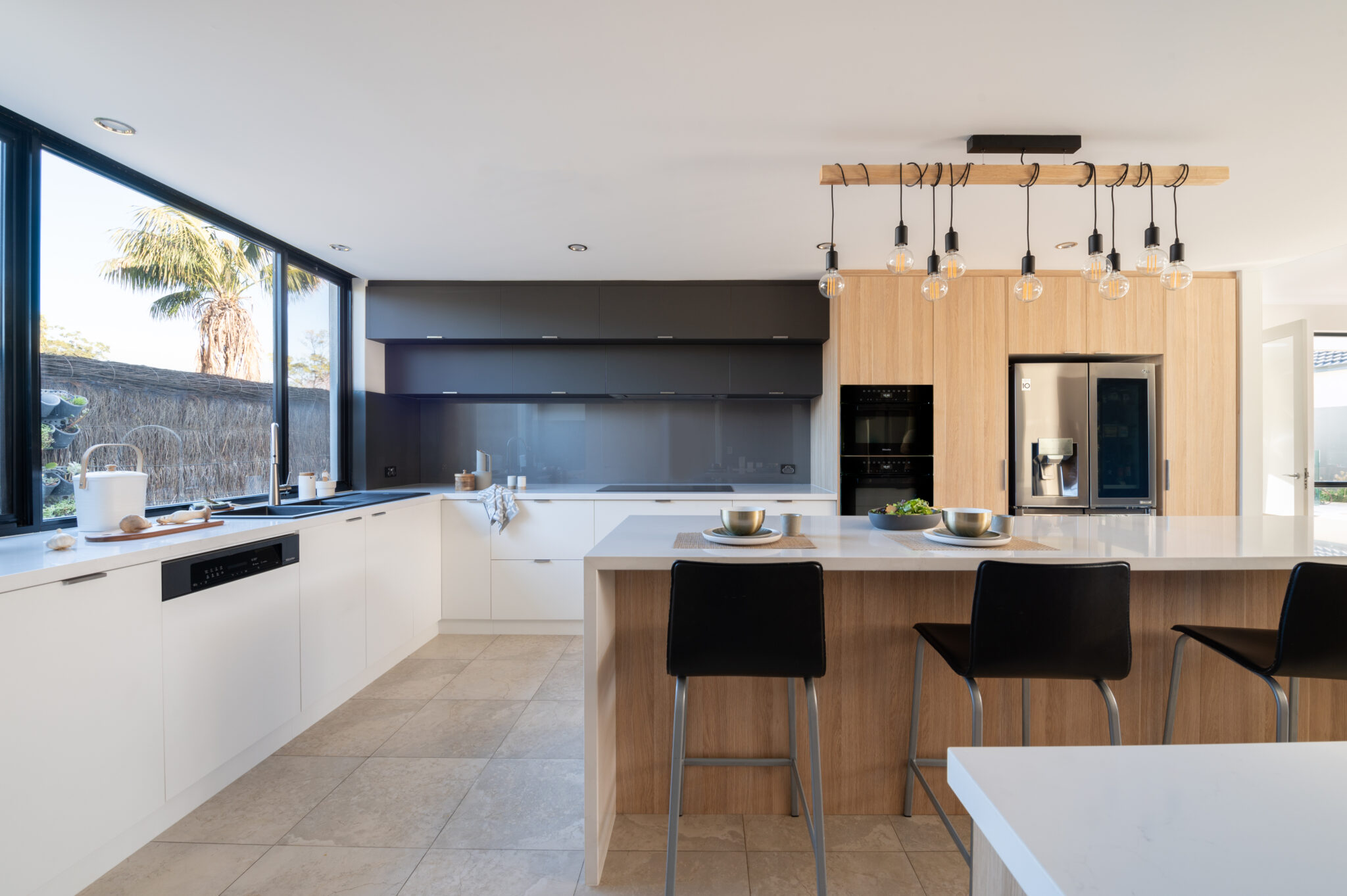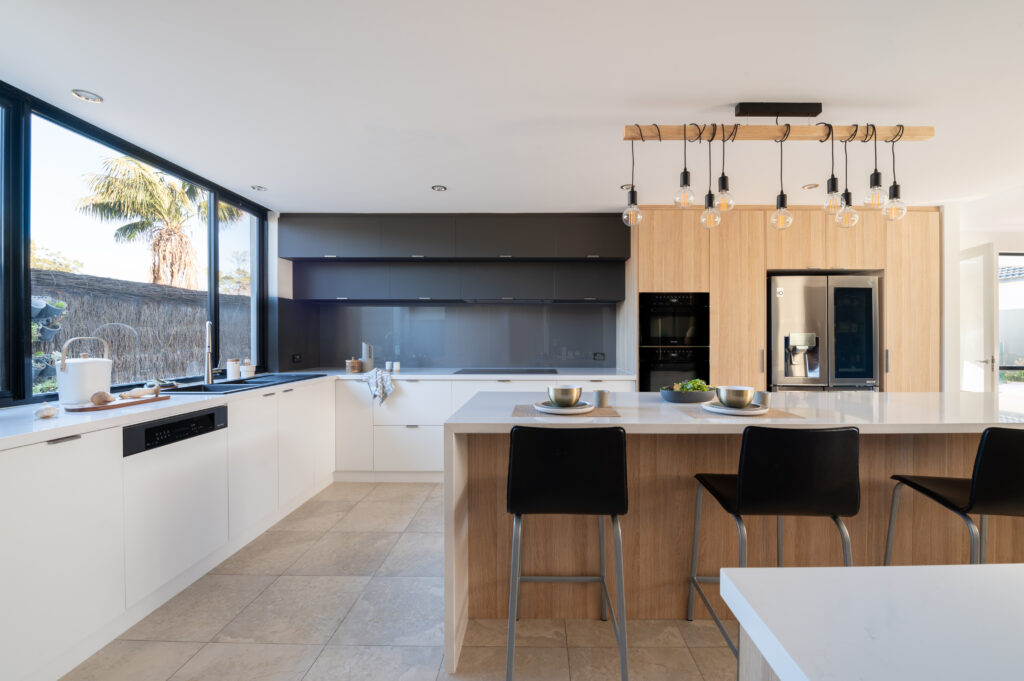 3. Choose your Style
When it comes to choosing the right benchtop and cabinets for your kitchen, the possibilities can sometimes seem endless. To narrow down the search, it pays to work with your home's existing design (unless you're planning to overhaul the entire house).
Think about how your kitchen colour scheme will work with your home's existing one – you may need to consider repainting, or adding a few new accessories. To give you an idea of the colour schemes and styles available in our custom-made kitchen ranges, view our photo gallery here.