We've partnered with our good friends at Laminex to bring you this latest blog – 12 kitchen styles you're sure to love. If you're planning on renovating your kitchen, or you're just after some style inspiration, this is the perfect place to start. Be sure to check out the Laminex website to find your own personal style before chatting to one of our master craftsmen to see how we can bring your vision to life in your home!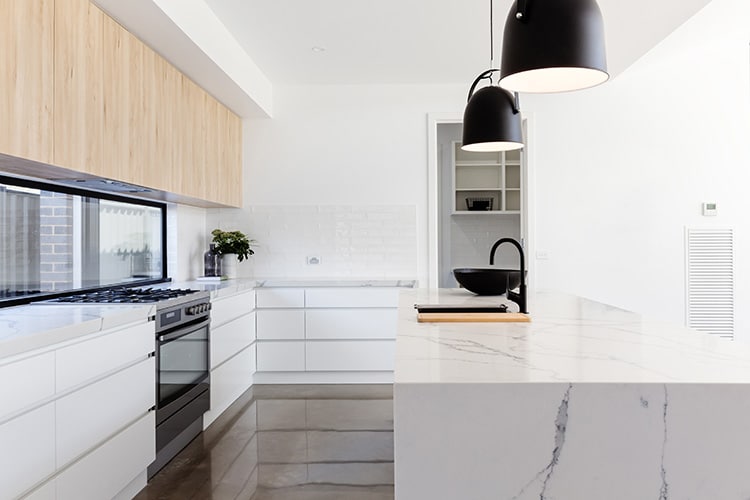 Scandinavian
Scandinavian design emerged in the 1950s, with a focus on clean lines, functionality and a less-is-more approach. We love the simplicity highlighted by its core palette containing just two elements, timber and white, which are accented by muted pastel touches and geometric patterns.
Minimalistic design doesn't mean they look boring. Using two-toned cabinets with white on the top and wood on the bottom can create visual interest. A pastel glass splashback is also a trick you can use to bring those pastel tones into your Scandinavian kitchen
Industrial
Famously found throughout inspirational destinations like Soho and New York's Meatpacking District, industrial design pushes the principles of standard design. This eye-catching style embraces the old and repurposes it for your new space using base elements of timber and concrete, which work beautifully with architectural elements such as brick, aged timber floors, stainless steel and exposed ceilings and trusses.
For this style to truly work, you need to be ready to embrace a mix of materials, use raw materials and make use of your space in unique ways like built in bench tables off your kitchen island, open shelving and feature furniture or lighting pieces.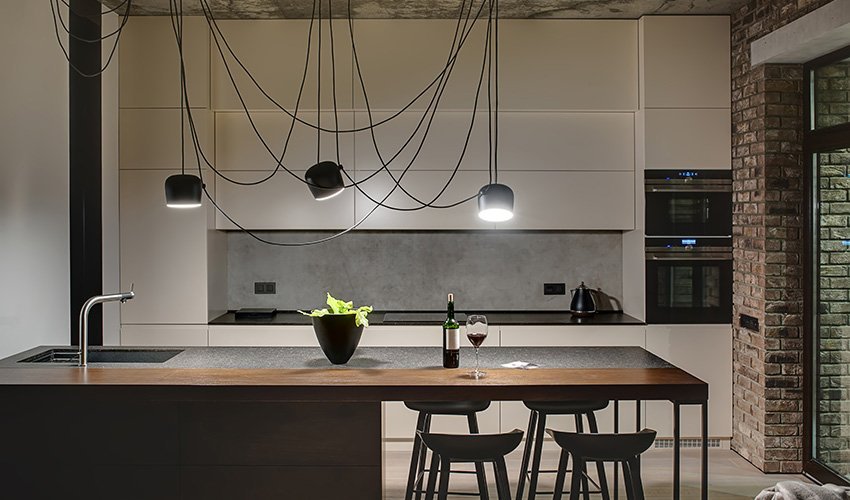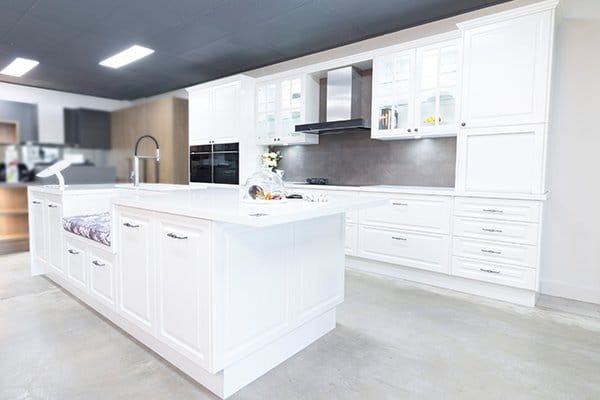 Classic
The classic style boasts a beautiful neutral base palette with a timeless feel, together with plenty of architectural detail and a warm, inviting palette of soft furnishings. We recommend adding a statement with high detailed skirtings, architraves, cornices or wall panelling, together with stunning timber floors and fresh white walls.
Choosing a classic style will give you the best of both worlds, contemporary, up-to-date and functional kitchen with a comfortable, timeless look.
Coastal
Coastal design is all about relaxation. This style incorporates a fresh palette, with splashes of colour, and added greenery and beachy colours to give the impression of the outdoors coming in. White walls add a real sense of light and space to every room, while timber floors add a sense of warmth. In the kitchen, subway tiles make for the perfect splashback, with fresh, light benchtops adding to the relaxed coastal feel!
Often also called Hamptons style kitchens, this great style can be beachy and casual or elegant and contemporary, it's entirely up to you and your style.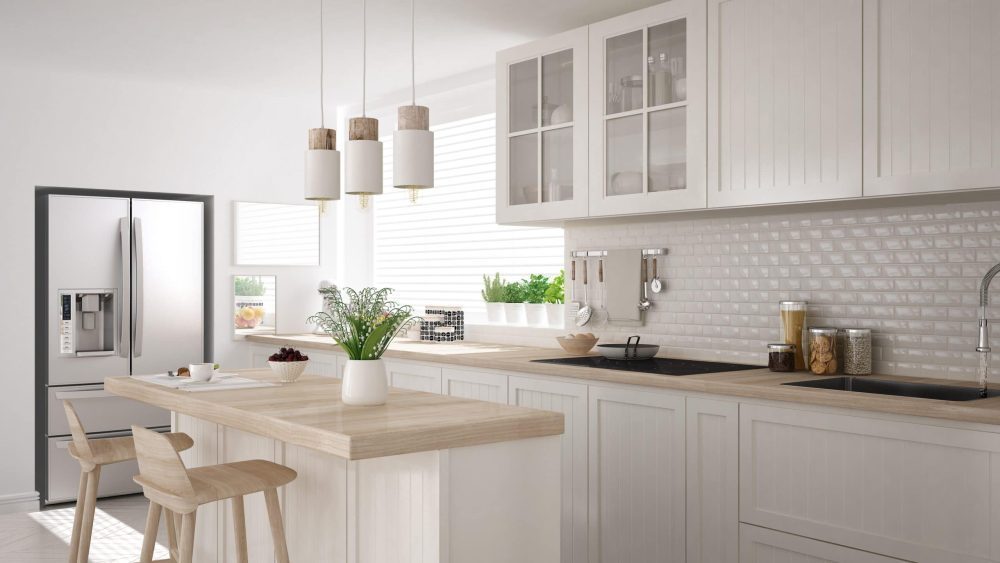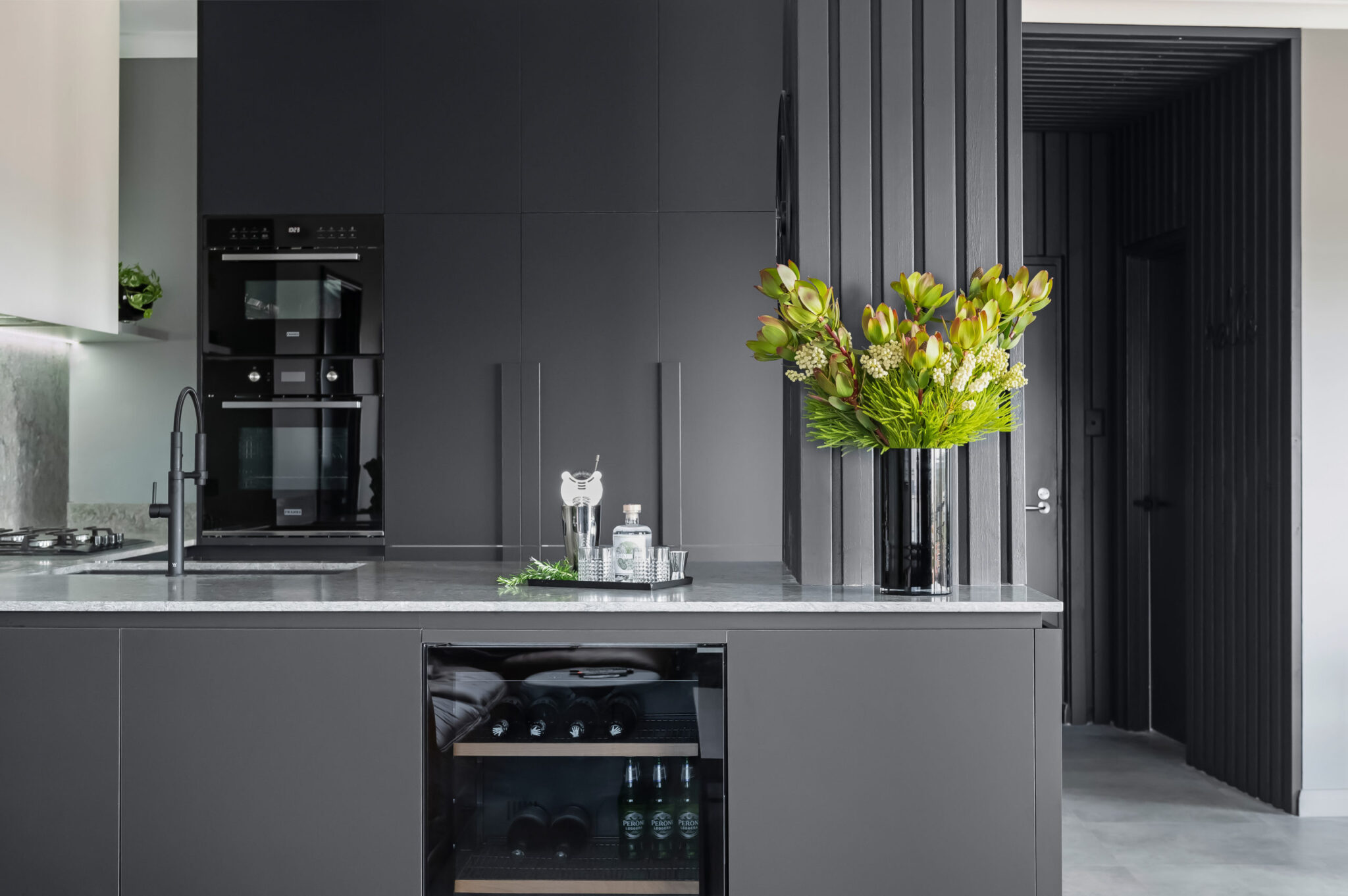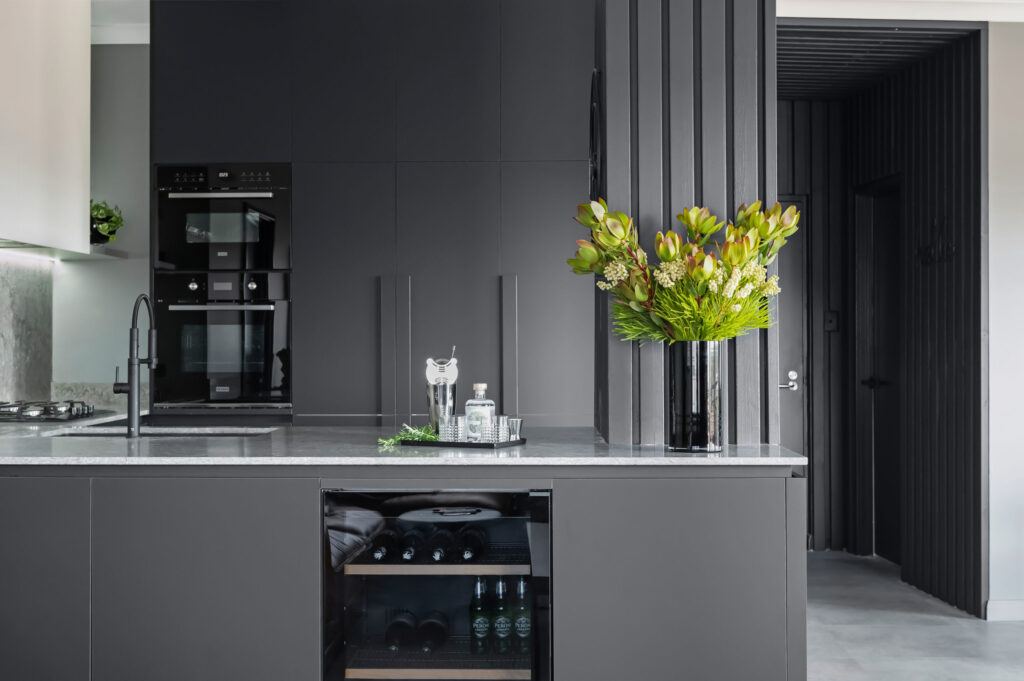 Glamour
For those wanting to make a true statement in their home, glamour design is the way to go. We recommend starting with a simple, monotone palette and dressing it up with a splash of metallic or a dramatic oversized piece of artwork to create a truly inspiring space. Glamour design utilises clean lines and standout pieces that each tell their own story.
Glamour can come from a statement stone benchtop, bling cabinetry handles or by simply incorporating flowers and artwork to your space. Creams, whites and greys with smoky or jewelled accents and interesting textures will all work in bringing your glamour kitchen to life. Don't be afraid to play around with different elements to really make it your style.
Natural
Raw in its feel, natural design seamlessly incorporates the beautiful striking elements of timber and concrete inspired tones. This design is complemented by a real sense of craftsmanship, which travels through into furniture, joinery, lighting and artwork. In the kitchen, opt for a feature island bench if there is room, consider a large window to show off your garden instead of a splashback and embrace natural timber for the cabinetry.
Beautifully grainy timbers and rough stone surfaces are key features to ensure you get the unrefined and imperfect look that this style is known for.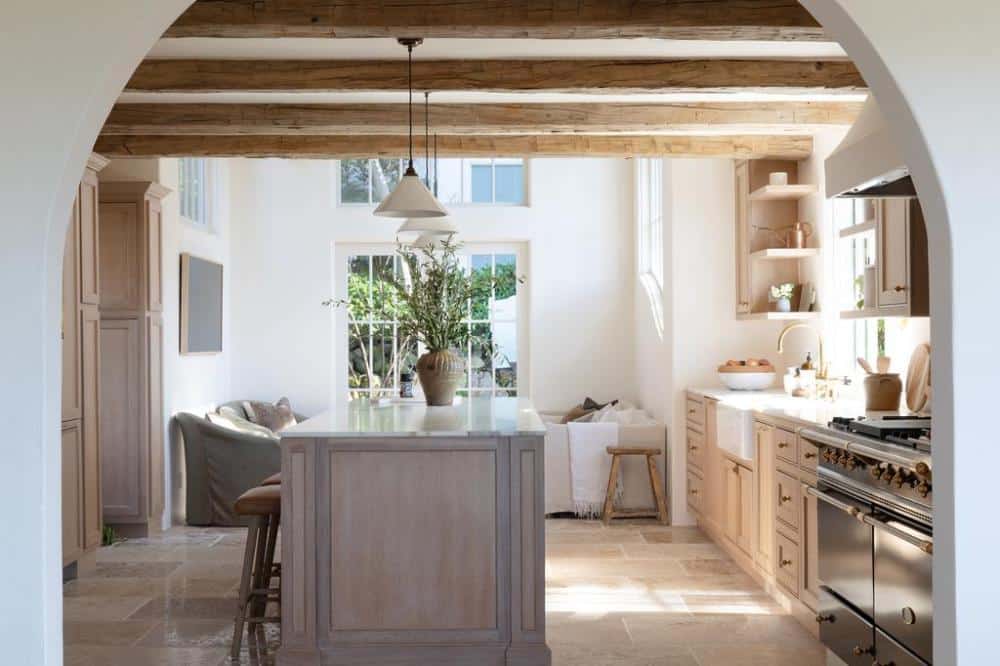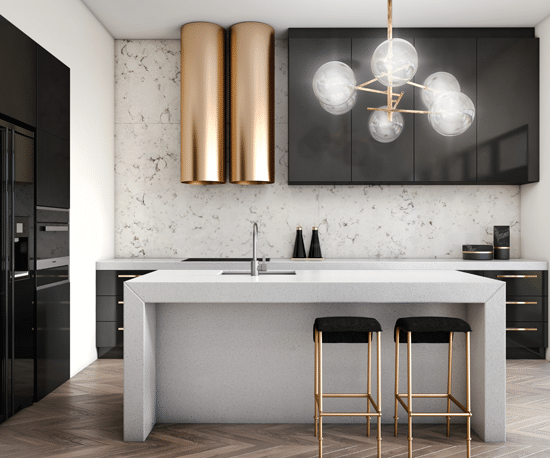 Mineral
Mineral design is truly striking, with a key metallic element adding a true 'wow' factor to any home. This design is all about making a statement from the minute you enter the home, with wall treatments, sculptures and feature artwork. In the kitchen, make a statement with a metallic splashback or feature lighting.
Mixing and layering of metals creates depth and warmth in your kitchen and is key when designing a mineral style kitchen. For this reason, we recommend starting with a minimalistic backdrop, think warm whites and dark timber.
Modern 
Modern & Co design is all about crisp, clean lines. Not a fan of cluttered spaces? Then this is the design for you. Its core consists of a simple palette of timber, whites and greys, upon which colour can be layered on. We like to start with a base of fresh white walls, and add colour and texture with timber flooring and cabinetry (and even ceiling panelling) in the kitchen.
Colour isn't a major feature in this style. Surfaces should be kept neutral and clean if you want to stay true to the style, think warm whites and pale greys. Texture can be a feature in the Modern & Co style though, try glossy cabinetry or benchtops and experiment with metallic accents if that's your thing.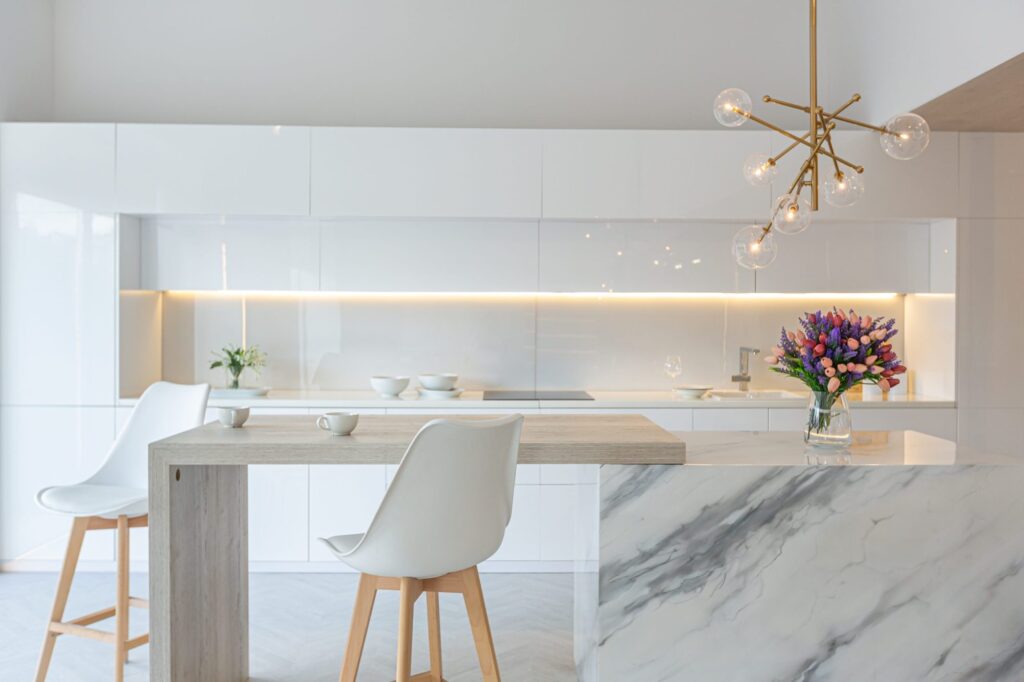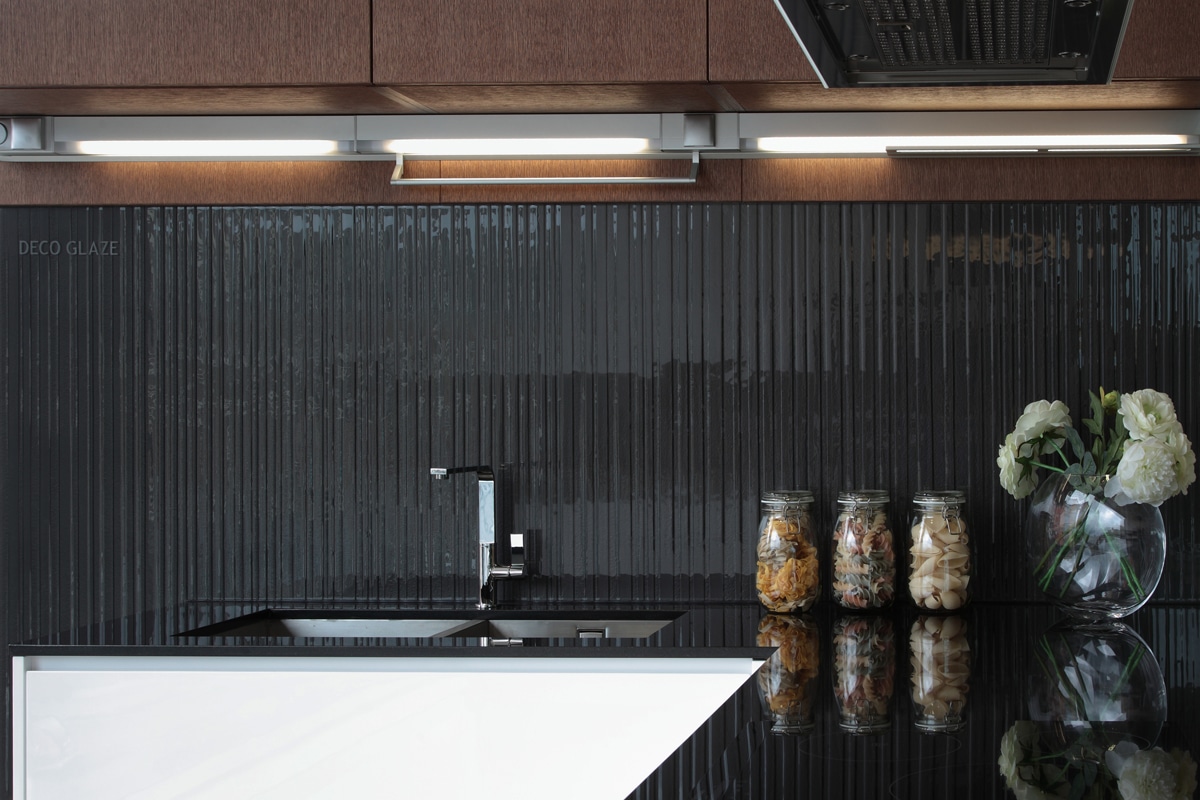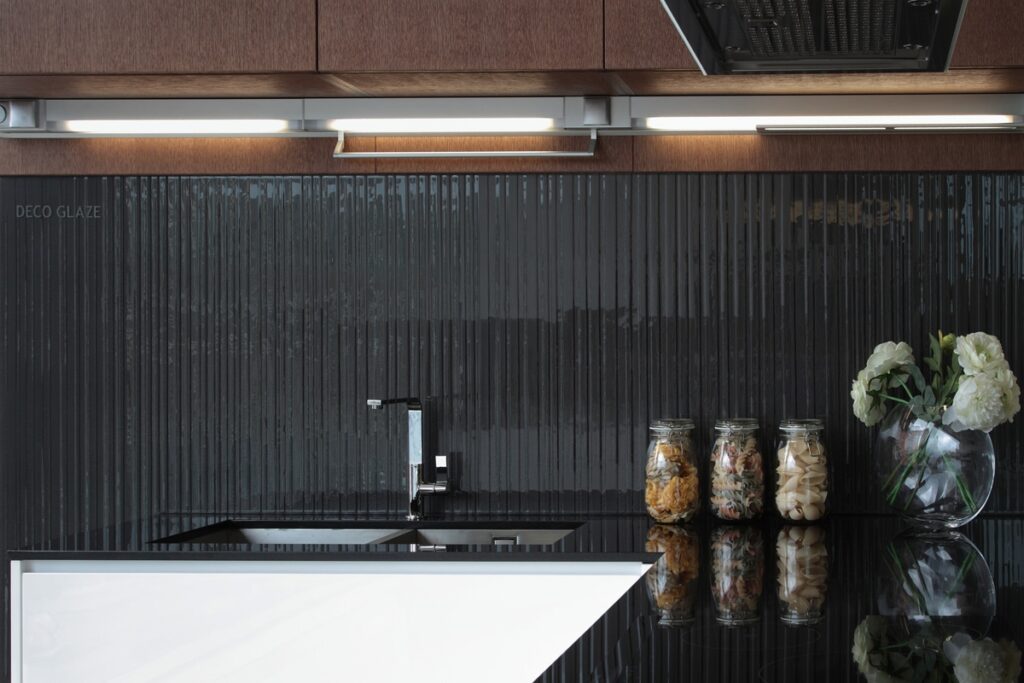 Noir
Noir design is not for the faint hearted. Black has always been the classic palette for fashion, and now it's making itself known in interior design. In the kitchen, ensure you choose matte or satin finish cabinetry and benchtops in order to limit reflection. You can also layer different charcoals with the black to ensure it doesn't appear too heavy, or even a splash of white or navy to break up the black.
When dressing your space think simple, masculine style furniture paired with beautiful rugs and accessories that all contrast and play up their texture. There are no frivolous details in this design. Clean and simple is key.
Inner Urban
Inner urban design blends many styles into one. Blending industrial features with a commercial element and contemporary furniture, it is the perfect design for those who love the unstructured look. In the kitchen, we recommend opting for matte or natural finish benchtops and finishing off with a feature splashback of white subway tile.
Whilst this style could be mistaken for its close cousin, Industrial, where it differs is with its cleaner lines and less organic finishes. What really brings this style to life is layering and the skies the limit with that.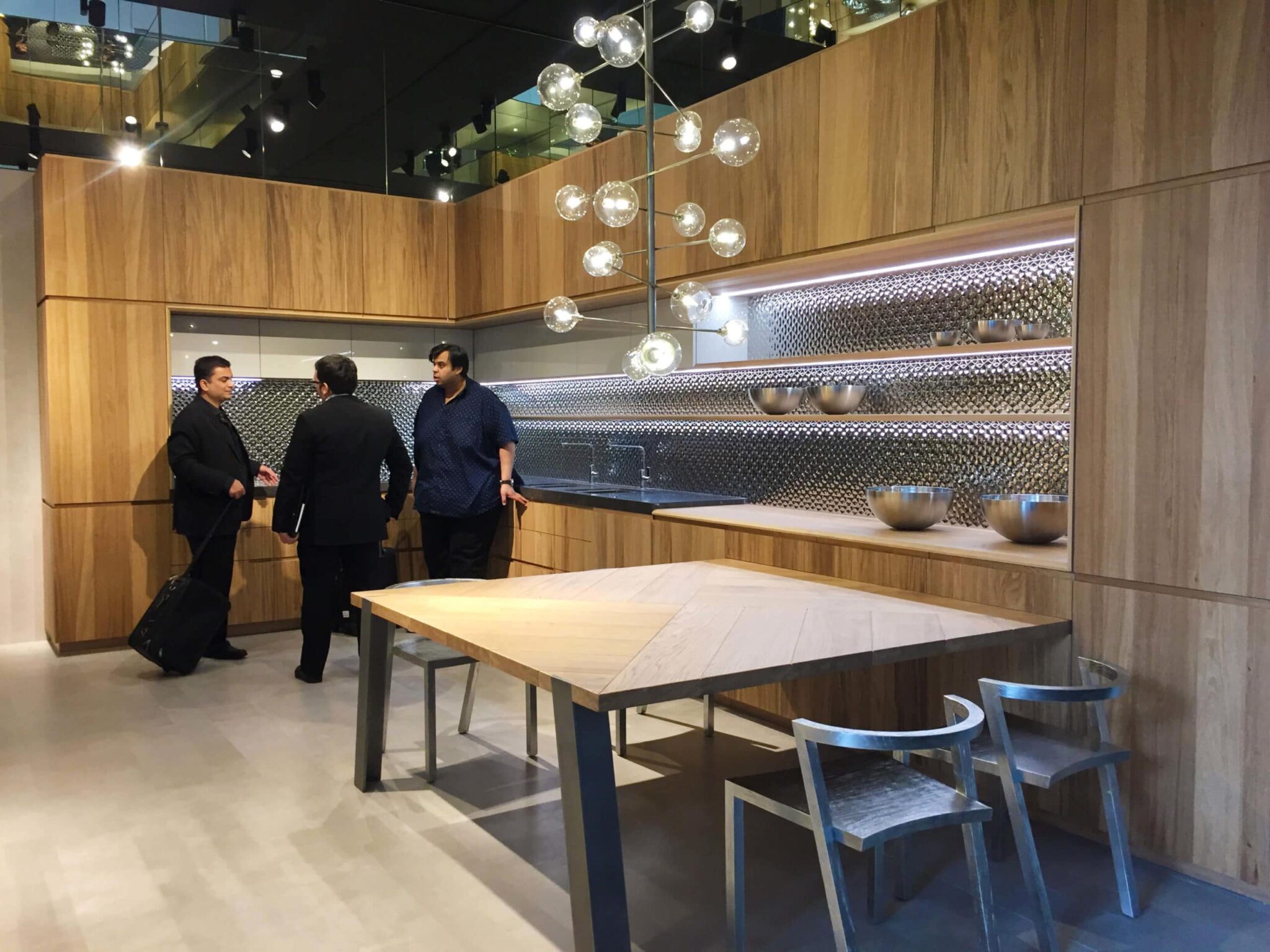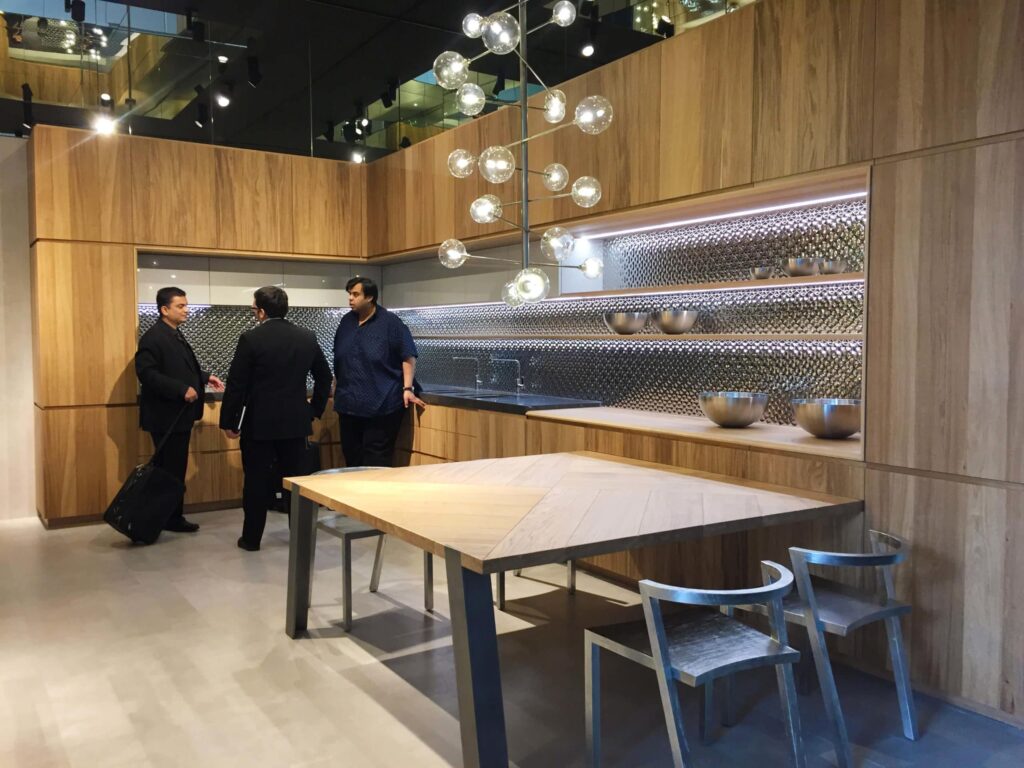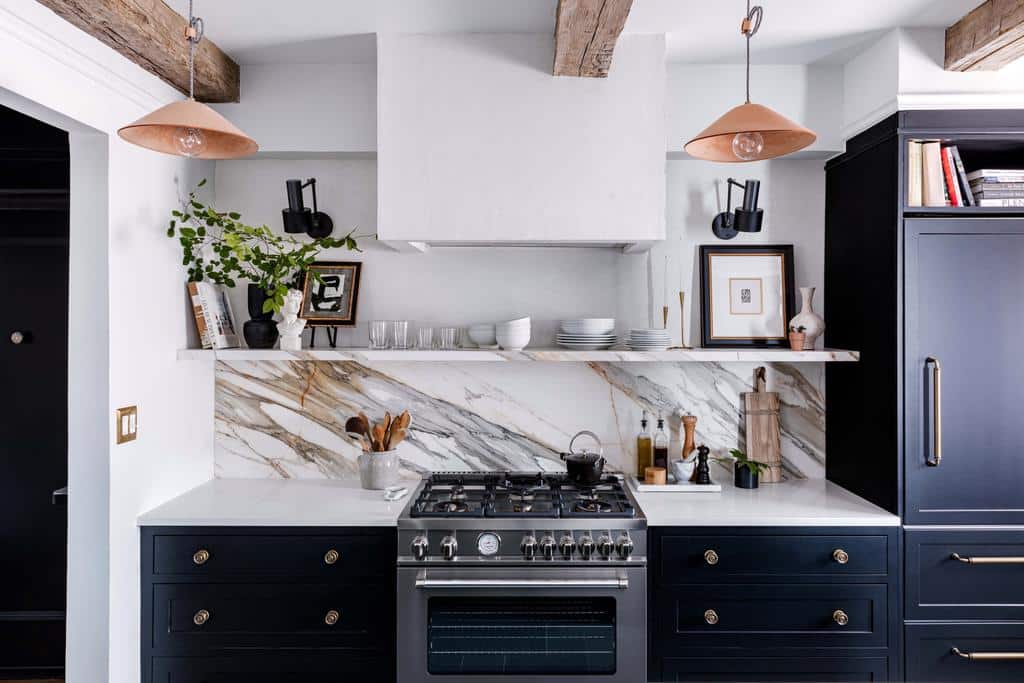 Vintage
This look is all about balance – bringing in elements of the 'old' and seamlessly integrating them with more modern styles. Vintage design incorporates a lot of colour, so be sure to pick out the base colours you want to use and rotate them evenly throughout your space. Open shelving in the kitchen is a big part of the vintage look, where you can showcase key pieces such as glassware or china.
With this style you must be careful to maintain a good balance of functional modern living and a cool retro vibe. Getting the balance right is important to ensure you don't end up with a historical looking kitchen rather than your kitchen having a retro mood to it. Done right though this style is a real winner.
Zen
Zen design is all about creating your own personal sanctuary – a place to relax, take a breath and clear your mind. Dominated by white and a simple palette, zen design demands attention. This style incorporates plenty of fresh, clean lines – so think integrated appliances in the kitchen,  push catch cabinetry doors (no handles) and a clutter free space.
Introduce pops of colour to this design by using black or rose gold tapware and bring plants into your space to give it life.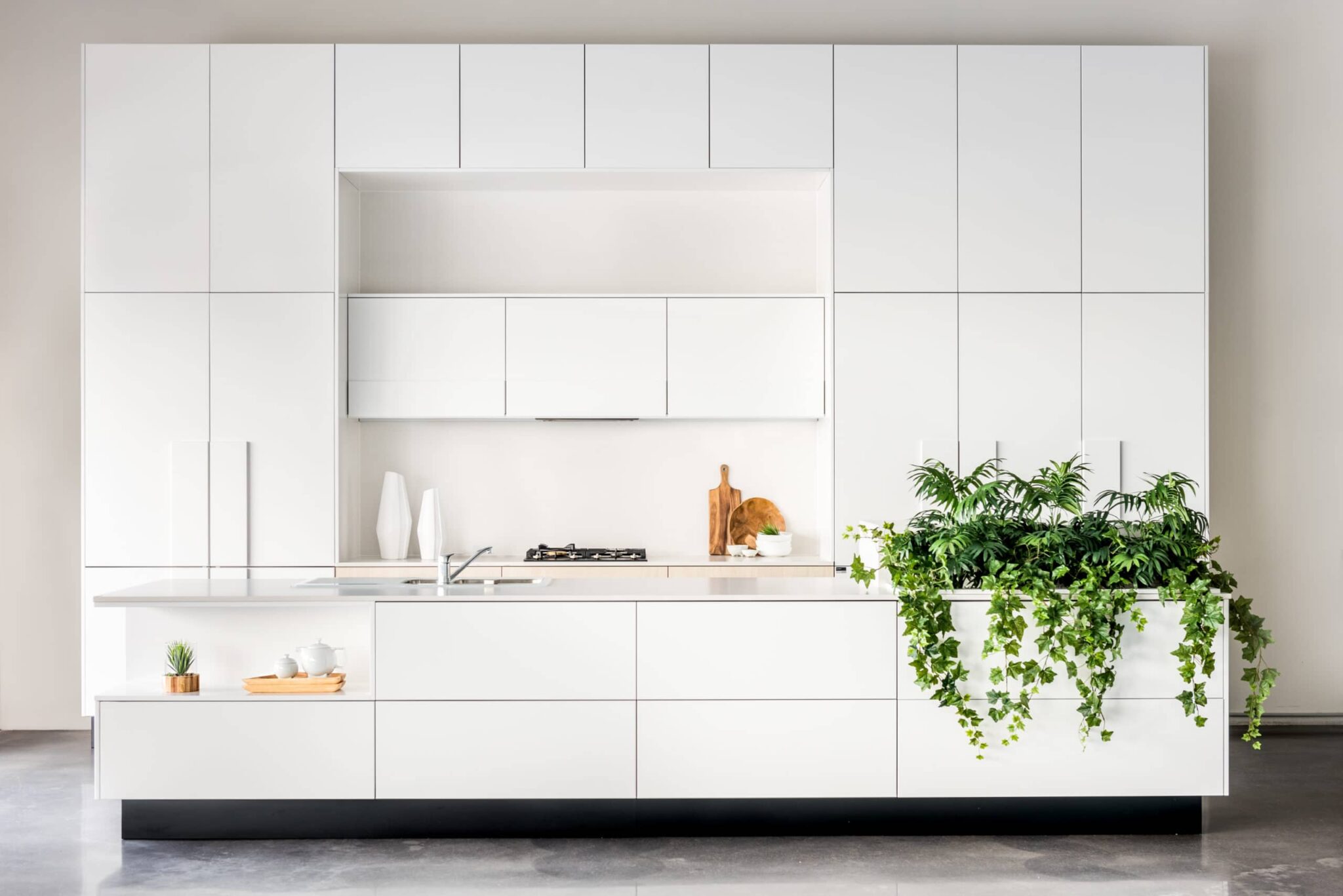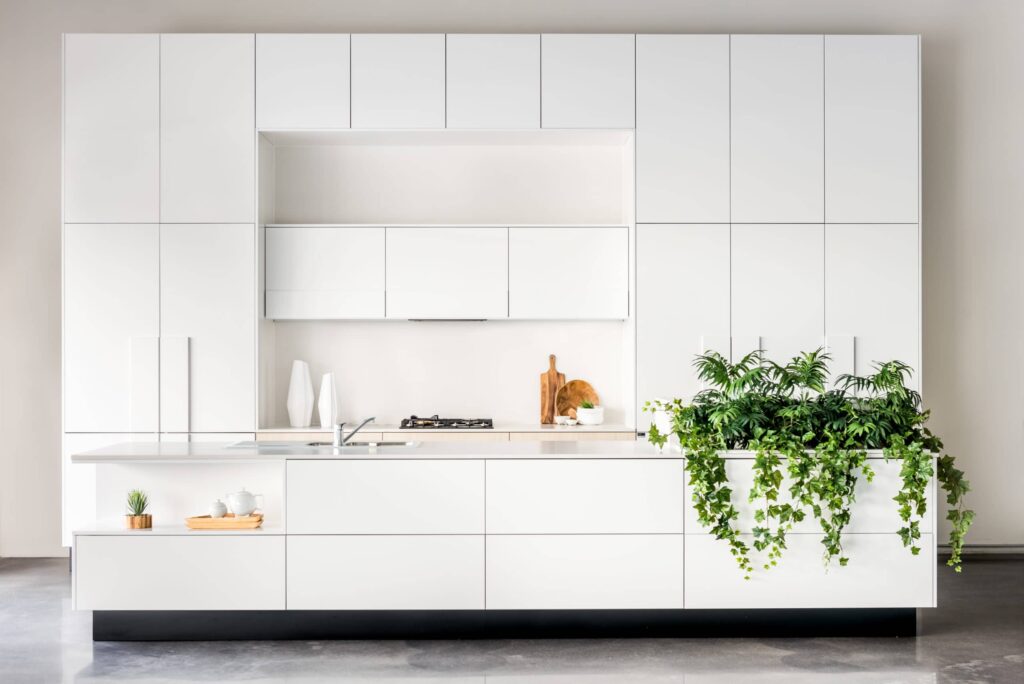 Want to transform your kitchen into your style? We can help. Our experienced kitchen designers will help you design your dream kitchen, give you ideas you may not have thought of and work with you until the completion of your project. Book your free consultation today.