Do you live in a rental home, or are you simply looking to give your old kitchen a little TLC while you save for a kitchen renovation? Whatever the reasons, there's no harm in adding a little character to your kitchen to help you breathe new life into this integral part of your home. To get you started, we've put together a few easy ways you can transform your kitchen into a space you'll love. Check them out: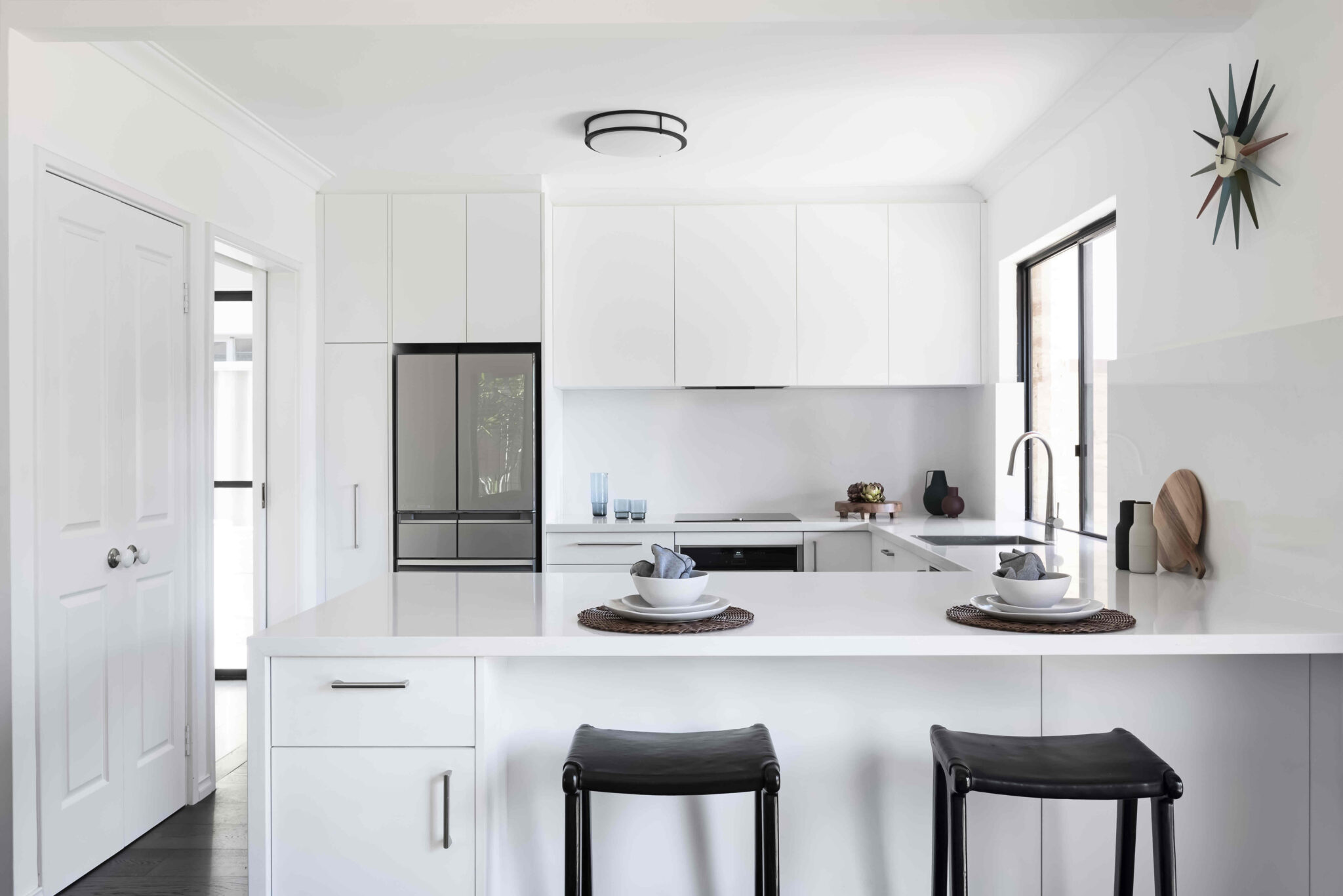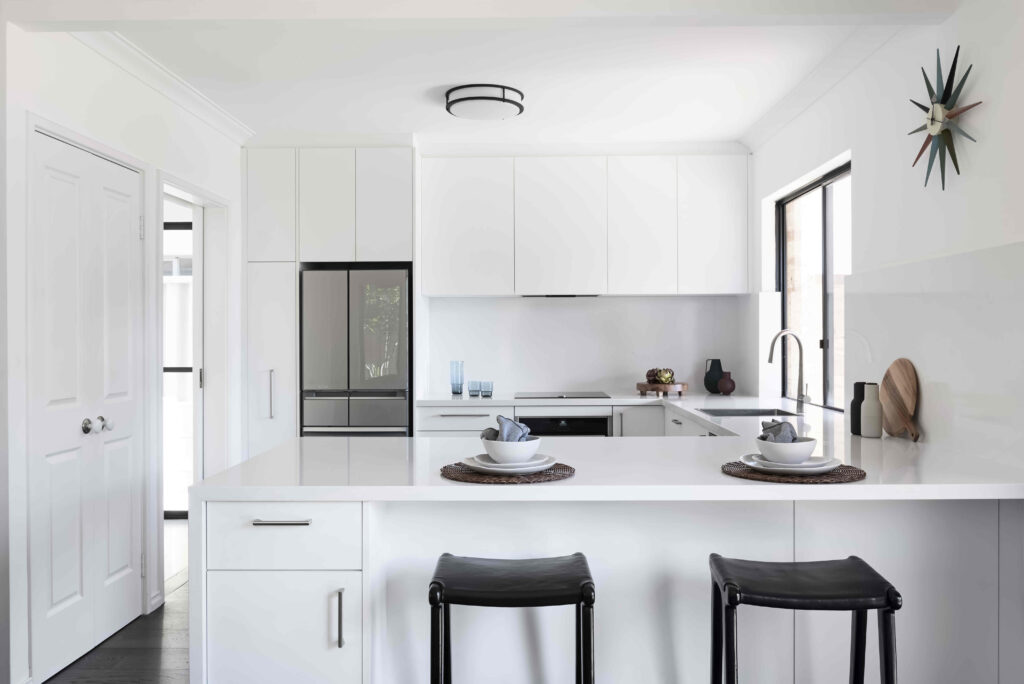 Make It Sparkle
First things first. There's no point in spending money on sprucing up a dirty kitchen, so get cleaning! Set aside a morning or afternoon to give your kitchen a thorough spring cleaning and de-cluttering. If you'd like some tips on how to clean your kitchen to perfection, take a look at our previous blog post here.
It may also be a great time to re-organise your space and move some items around within your kitchen. For example, are your pots and pans in an easy to get to space or would it be easier to work with them if they were closer to the stovetop? Now's the time to change things that have been annoying you in your kitchen organisation. Once you've done this you'll no doubt look at your kitchen differently.
Freshen Up Your Furnishings
You don't need to splash out on new furniture to give your kitchen a fresh new look. There are many other cheaper alternatives you can try first:
Use new cushions to add a splash of colour to bar stools or dining chairs.
Display cups, plates or glassware using open shelving.
Add eye-catching pieces to benchtops, such as fruit bowls, vases, display cookbooks or candlesticks. Don't overdo it, though – you don't want your benchtops to appear cluttered.
Give your walls a fresh look with a new coat of paint, or adding an eye-catching artwork piece to the wall.
Use a rug to brighten up the floor space and add personality to the area.
If you've tried all these and you're still looking for a few more changes why not consider changing out the appliances on display on your bench. A new retro style toaster and kettle or coloured coffee machine can change the appearance of your kitchen in a relatively cost effective way.
Or, look for new bar stools or dining chair covers that reflect the style you're going for. A lot of the time you can put covers on your chairs rather than replacing them completely, saving you a lot of money.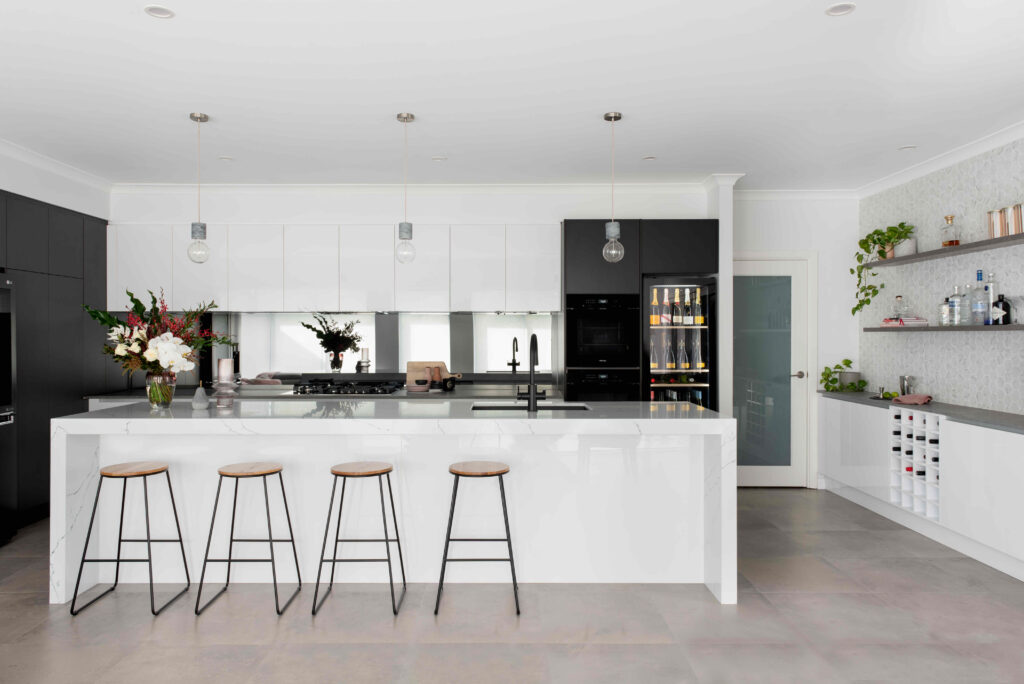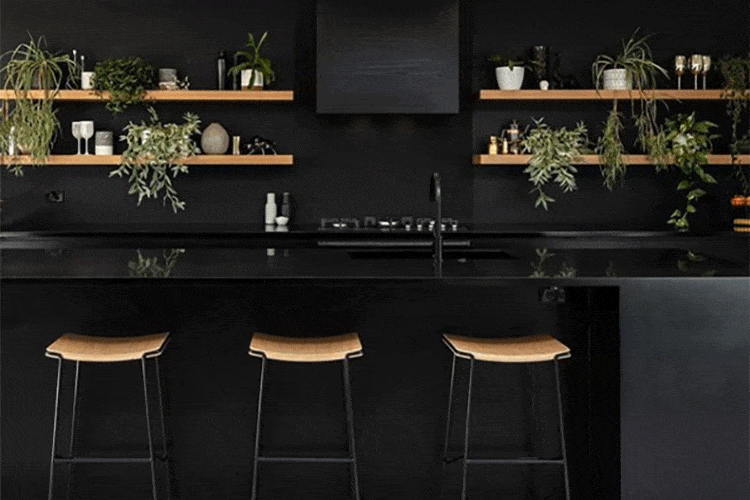 Add Touches of Greenery
Want to try your hand at growing an indoor herb garden in your kitchen? It will not only save you money, but will add definite character to your space, too. Learn what herbs grow best indoors. Or, if you'd like to enjoy greenery without the maintenance, maybe try adding a few potted succulents to your kitchen, or even fake plants.
Fresh flowers are also a great addition to your kitchen space. The beautiful natural scents produced can help with eliminating any lingering cooking smells.
Create Some Colour In Your Cupboards
If your cupboards are starting to look a little dated, why not give them a little love with some added colour? There are several ways you can achieve this, including:
Using wallpaper to provide an eye-catching backing for open shelving or upper cabinets.
Painting the inside of the cabinets.
Using removable contact paper or washi tape.
If you've got open cupboards, try adding some colourful cups or plates to give a small pop of colour without making any changes to the cupboards themselves.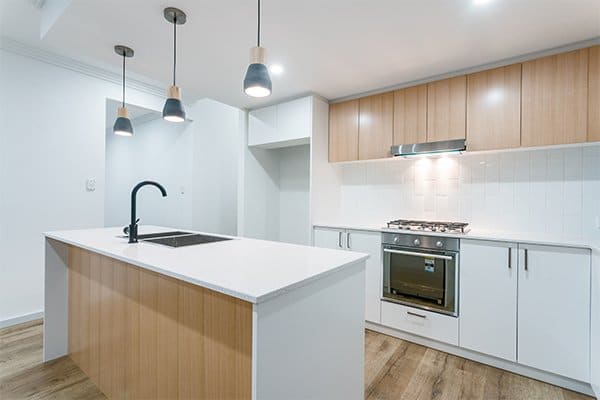 Light Up The Space
Does your kitchen suffer from a lack of natural light, or is the lighting just a little harsh or too dim to really show off the space as it should? If this is the case, it might be time to invest in some new lighting options. It could be as simple as swapping warm light globes for cool light globes to brighten up the space.
Or, if you do need to change your lighting completely, consider spotlights or downlights for use in food preparation areas and over the stovetop, or even use lamps to add softer lighting in eating areas to create the mood.
If you've already tried all of the above, maybe it's time to take the next step and transform your kitchen to a modern, functional space you'll love for years to come.