Building your perfect kitchen doesn't need to cost the earth – in more ways than one. It's no secret that creating a sustainable kitchen is not just better for the environment, but also the occupants of your home.
Creating a sustainable kitchen encompasses a wide range of ideas and priorities, and choosing items that generally have a long life. There are a number of ways you can build a sustainable kitchen, and we're here to help you get started.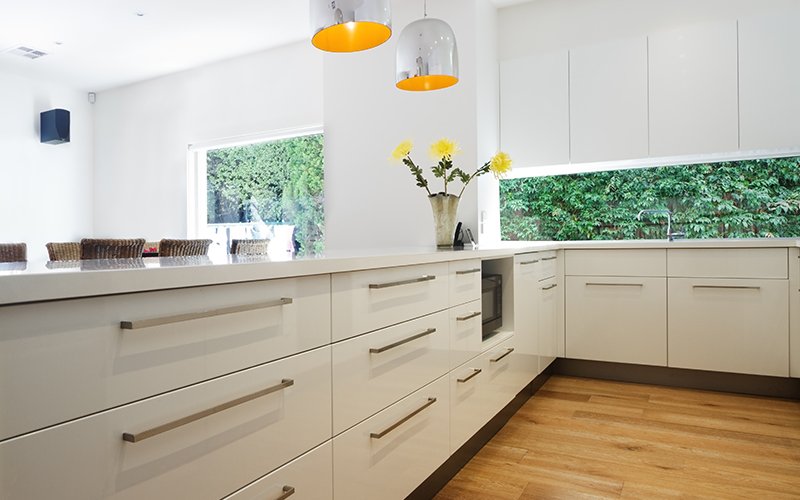 Make the most of natural light
When designing a sustainable kitchen, the first thing you will want to consider is how to make the most of the natural light available to you. The more windows, the better – and you can even consider installing a skylight to add even more light to the space if required.
Choose the right materials
Cabinets and benchtops make up a huge part of a kitchen design. These days, a range of sustainable options are available to help reduce waste and minimise the environmental impact wherever possible.
Look for materials containing low or no VOCs (Volatile Organic Compounds). Like their name suggests, VOCs can be pretty nasty, especially for those with weakened respiratory systems (such as asthma sufferers).
Choose recycled materials whenever possible, such as recycled timber bench tops.
At Kitchen Craftsmen, we source 90% of our wood products from sustainably grown Australian forests, and recycle over 95% of our timber waste. Plus, we're proud to partner with companies like Laminex who also believe in the importance of sustainable building.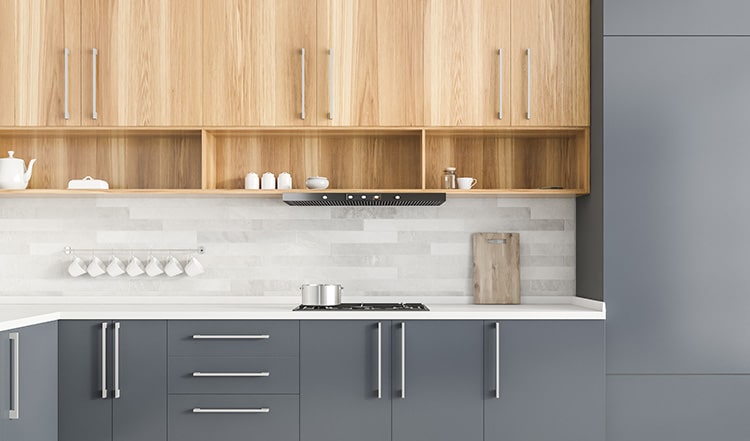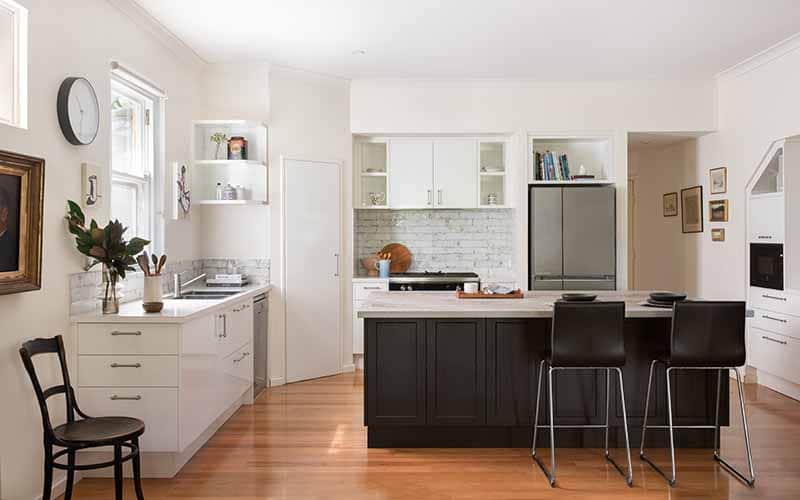 Reuse materials
Give new life to fixtures and fittings by repurposing old sinks, taps or benchtops. Or, repurpose old cabinet bodies and give them a refresh with new doors to achieve a new look. This is not only better for the environment but is also a budget friendly option.
Reuse materials from other areas of your home. For example, if you're pulling up floorboards consider using them as a feature wall or in place of tile to create an interesting feature.
Consider looking for a new home for your old kitchen rather than just throwing it out. Try posting it online or reusing all or part of it in your shed for storage.
Pick energy efficient appliances and tap ware
When choosing appliances for your kitchen, pay close attention to their energy and/or water efficiency. Remember, the more stars the appliances have, the more energy efficient they are. More energy efficiency means you'll save money in the long run, as well as reducing harmful emissions.
Like to find out more? Check out the Government's energy rating website here.
Energy-efficient appliances and tapware can also have a huge impact on the environment, while saving you on water, electricity and costs. Heat-pump dishwashers use a fraction of the energy of conventional designs and are well worth considering. Try going all electric and getting rid of all the fossil-fuel burning appliances in your house.
Induction cooking is a fantastic choice. It offers all the functionality of gas cooking but it's less dangerous, is better for the environment and the air quality, and there's less risk of burns! With all the sustainable electricity sources available now and in the future, electric appliances are a great way to future proof your kitchen.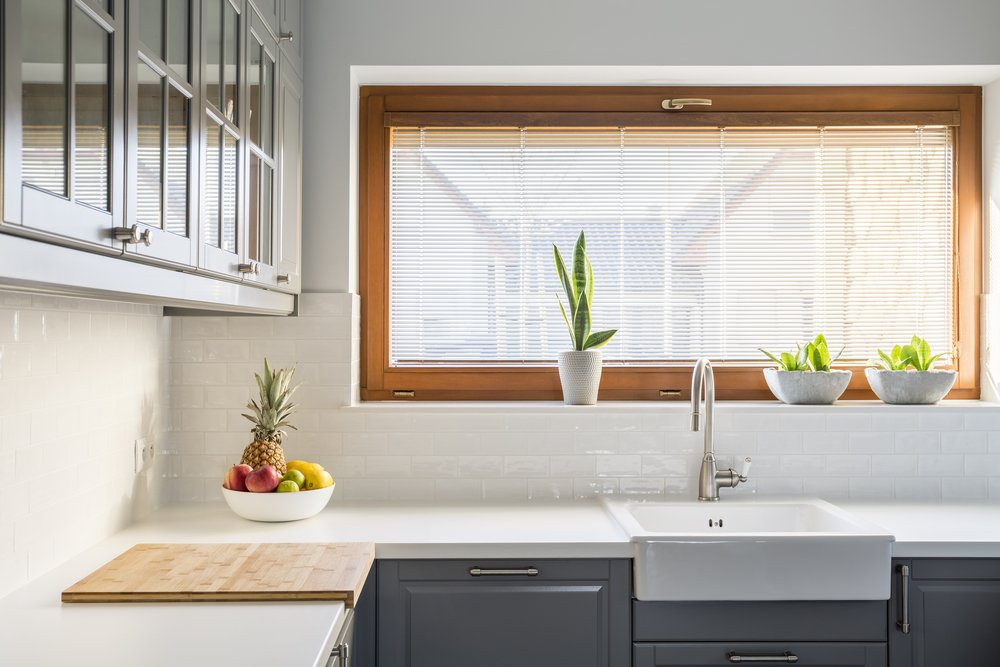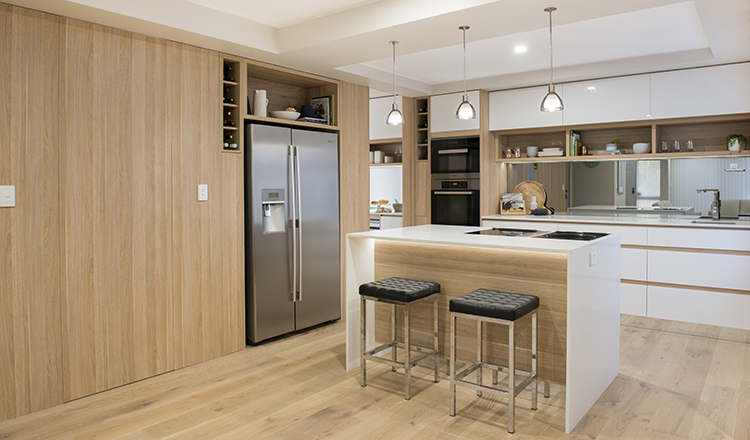 Flooring
Plenty of hidden nasties can be hidden in flooring – especially toxic sealants, grouts and glues. Make sure you do your research to find materials that can be installed with non-toxic materials. If choosing wooden floors, look for sustainably grown wood products, or choose recycled materials whenever possible.
Finishing touches
It's not just bench tops and cabinets that can contain nasty VOCs – paint can also contain quite a few of them, too. Fortunately, there are plenty of brands that offer eco-friendly and non-toxic paints, in a huge range of colours. Just do your homework and ask around at your local paint supply store to find the right brand(s) for you.
Don't forget to add space in your design for recycling bins and space to save items you can use again like jars and plastic bags.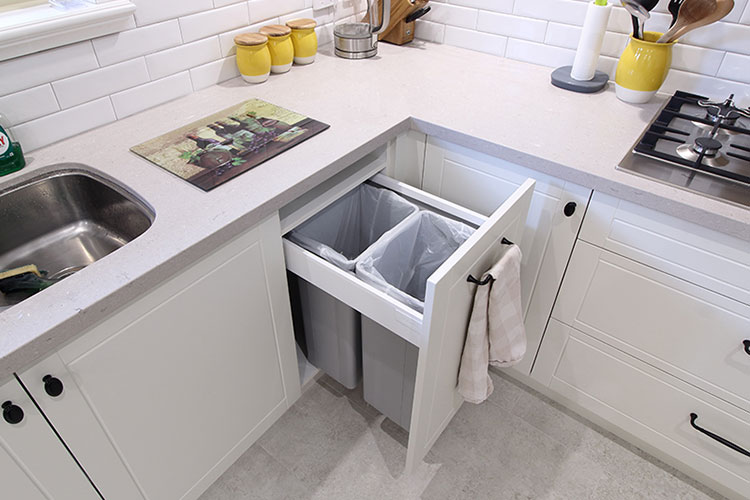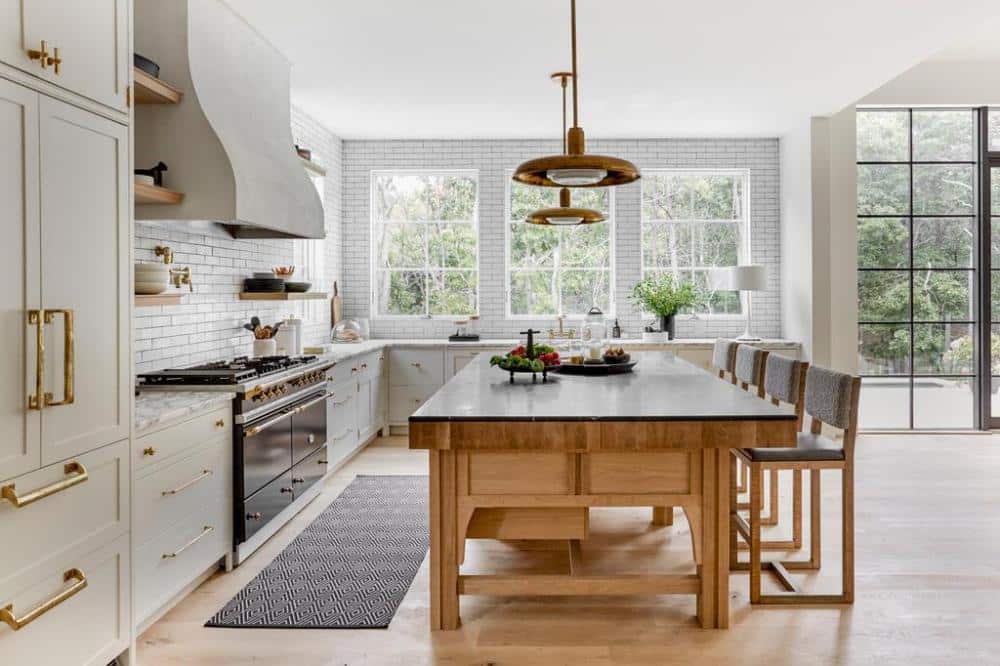 Asking the right questions is key
When completing your kitchen design there's some key questions you should ask to ensure your kitchen is sustainable in the future.
What is the material made of and how renewable is it?
Is the product produced locally?
Is the material fit for purpose? Also, consider how long this item is likely to last, the best looking material might not be the longest lasting.
Can you recycle, reuse or repurpose any of the materials down the road?
Still looking for more advice on creating a sustainable kitchen? Our team at Kitchen Craftsmen are always happy to help. We are proud that our sustainable work practices and hardy materials allow us to limit our impact on the environment. Contact us today to see how we can help you create an eco-friendly kitchen for your home