If you love the sight of a well-organised kitchen, then this blog post is made for you. We've found our five favourite kitchen storage solution tips, made for busy families, budding chefs and everything in between. Check them out: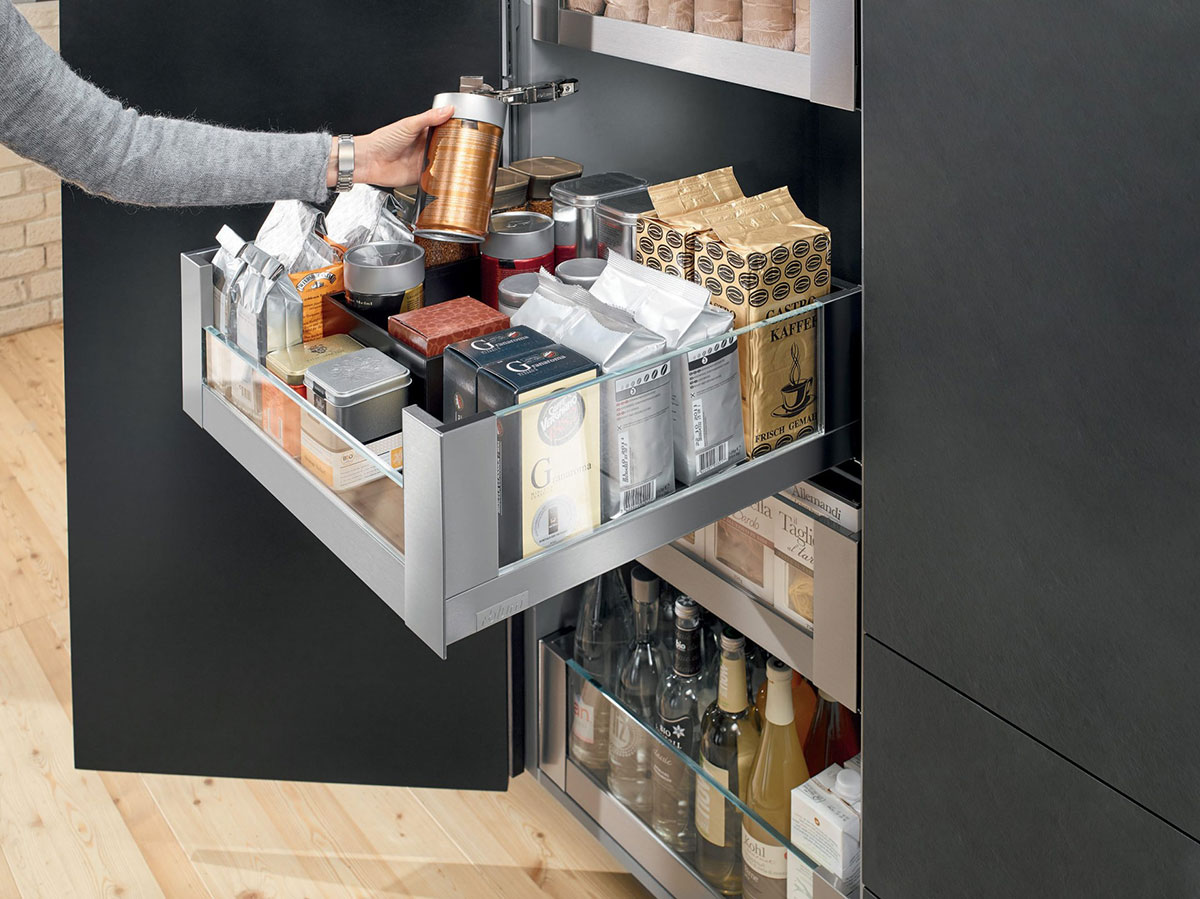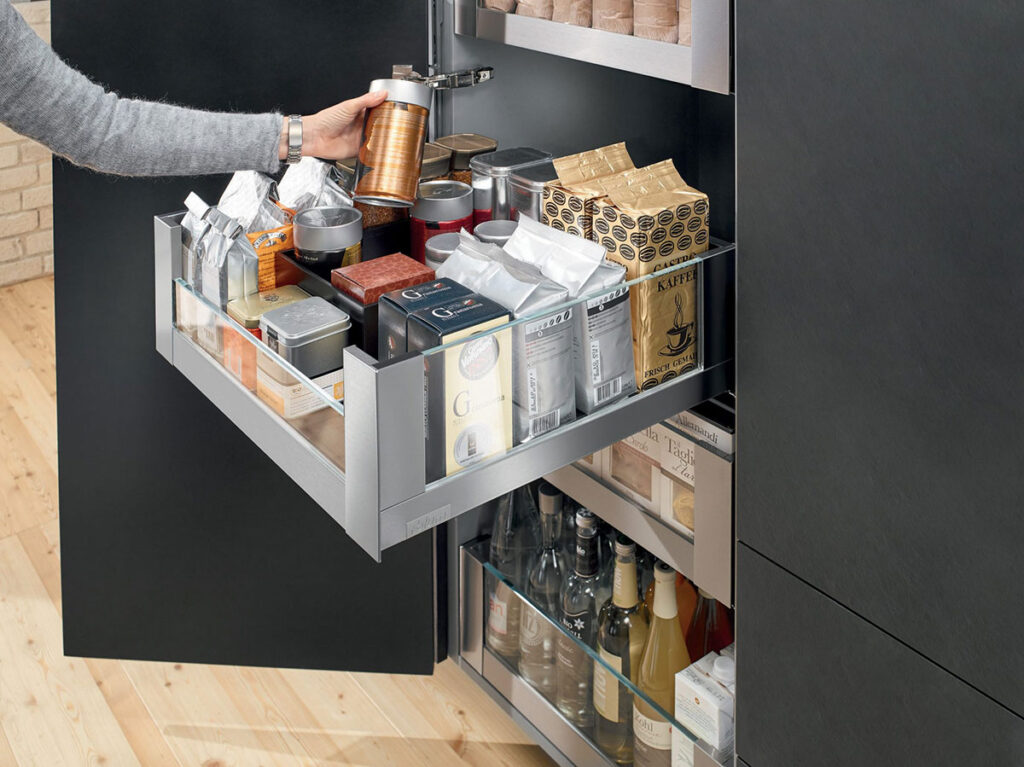 Practical pantries
A practical pantry is made for kids who enjoy easy access to snacks, busy workers who want all their ingredients close at hand for those easy weeknight meals, and anyone who simply enjoys the sight of an organised space. Here are our favourite picks to create a practical pantry space:
• Use storage racks to give you more space to stack containers, jars or condiments. This not only looks good, but saves you lots of time, as you won't have to dig at the back of the pantry to find what you're looking for.
• Sick of not being able to reach what you need? Pull-out pantry shelves might be the answer.
• Store ingredients in glass or clear plastic containers, so you can easily see what you're looking for (and how much of it you have left).
Clever cupboards
Clever cupboards are made for busy families who just don't have the time to waste digging through the back of cupboards trying to find dishes, containers or appliances.
• Don't let corner cupboards get you down. Carousel racks will give you easy access to the back of your cupboards, ensuring everything you need is on hand when you need it.
• Store lesser-used appliances, containers and other seasonal items on higher shelves or at the back of your cupboards, and reserve the front for the items you use every day.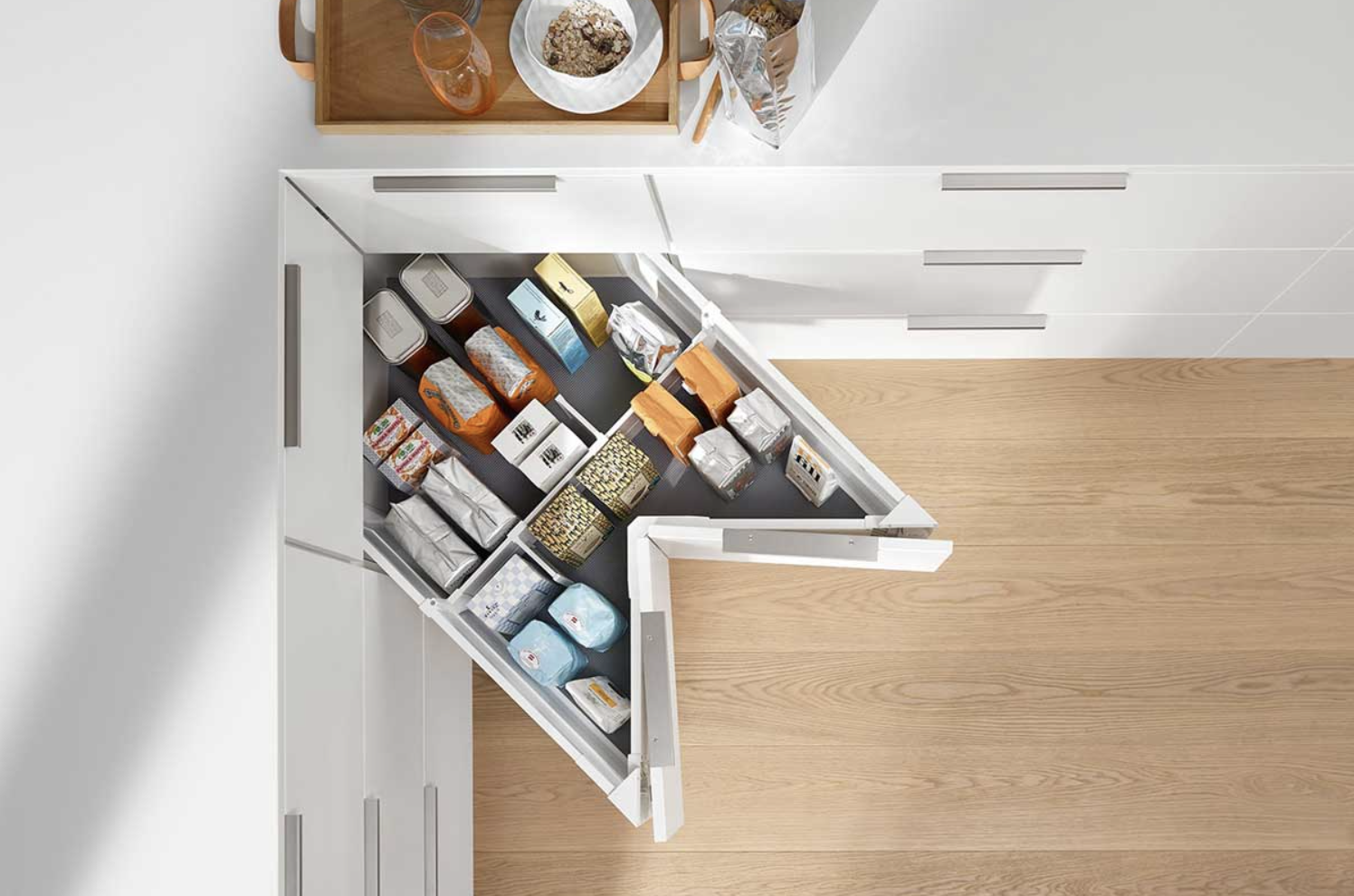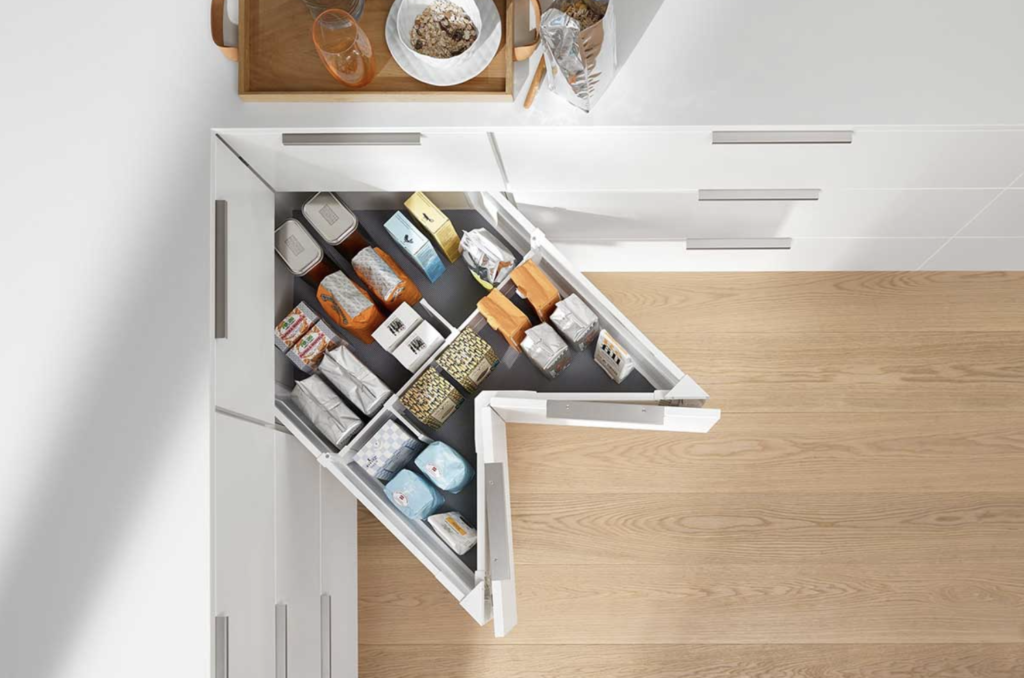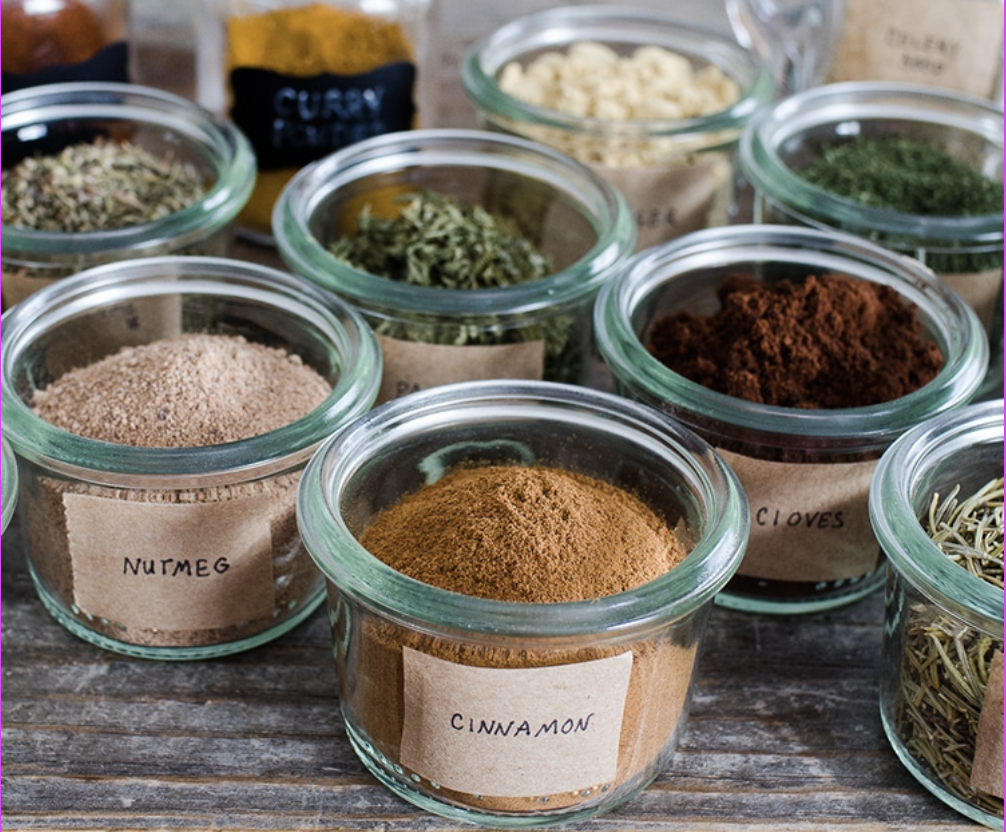 Shipshape spices
Want to add a little spice into your life? Organised spice racks are made for budding chefs who understand the importance of a little seasoning.
• Storing spices in a drawer (an insert will keep them nice and organised) ensures your much-needed seasonings are always on hand when you need them, and are also protected from light and heat.
• Sick of shallow cupboards? A three-tier spice storage rack will give you some vertical space, while also ensuring your spices are easily identifiable.
• Magnetic strips and jars are a great way to utilise space for your spices on the back of your pantry door, or the inside of your cabinets.
Want more inspiration? Check out our blogs on Five Innovative Spice Storage Solutions for Your Kitchen and How to Use Your Kitchen Life a Chef.
Openly organised
Made for modern kitchens, open shelving can be a real asset to your kitchen.
• Swap your upper cabinets for open shelving, and enjoy the luxury of having everything you need on display and within easy reach.
• Store your glasses and cups upside down, to stop dust collecting inside them.
• Invest in glass storage jars for ingredient storage, which not only look good but also ensure you can easily see what you're looking for.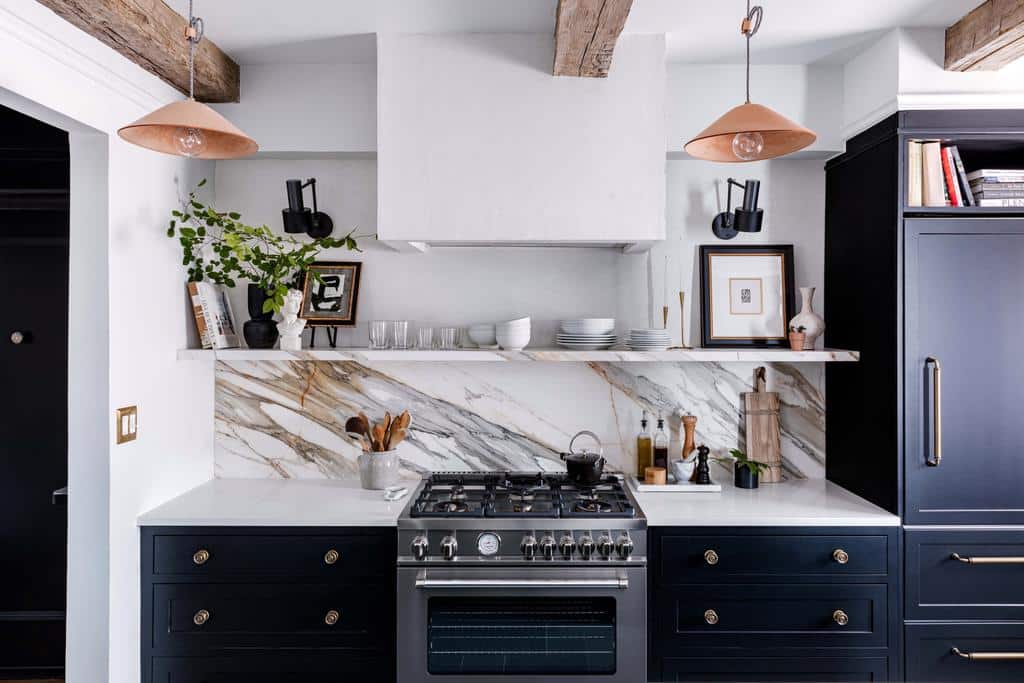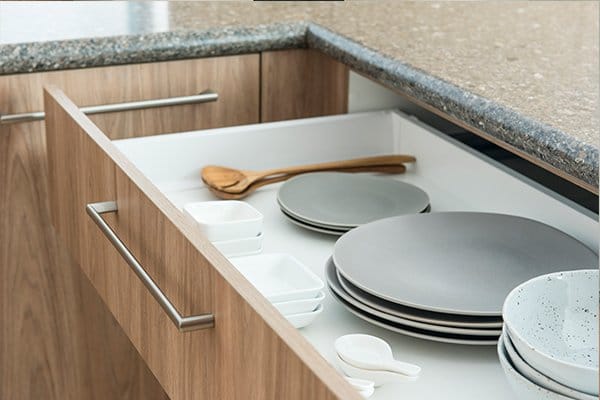 Deft drawers
Kitchen drawers can be an absolute lifesaver, and are made for making life easy.
• Store pots and pans in deep drawers under or next to your stovetop for easy access.
• If you have the space, delegate a drawer to your kids for them to store their lunchboxes, drink bottles and other school lunch staples, to make getting ready in the morning that much faster.
• Make drawer dividers your friend in your cutlery and utensil drawers, as it will ensure everything stays neat, tidy and in its place.