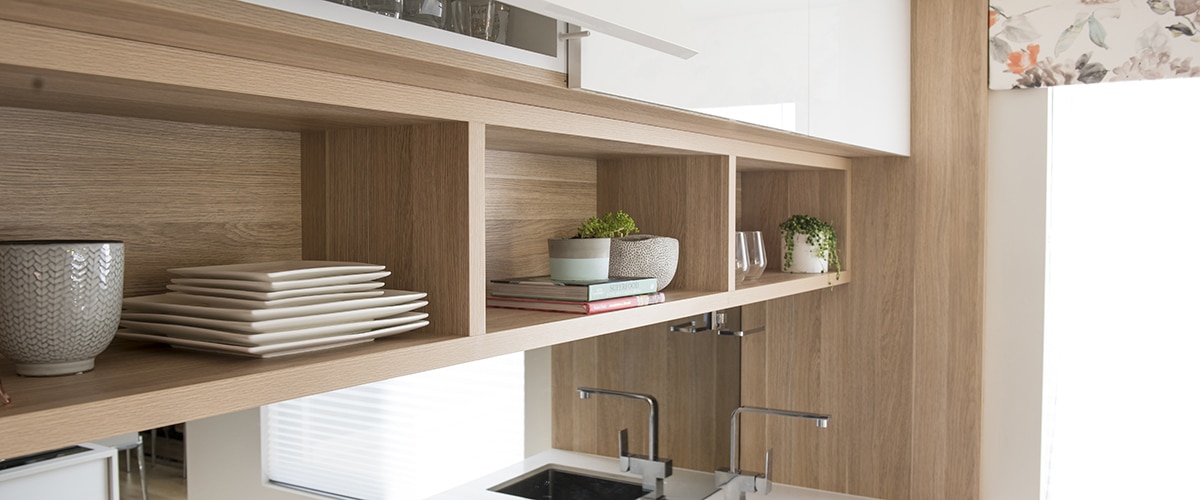 Have you ever noticed that no matter the size of the kitchen, it generally becomes the place where everyone gathers during a party?
With that in mind, the team here at Kitchen Craftsmen have come up with their top ways to create a kitchen made for entertaining.
---
The Kitchen Island Bench.
Whether it is covered in a huge grazing board or just wine glasses with nibbles, a kitchen island is a fantastic gathering point at any dinner party. A kitchen island also features the built-in practicality of additional storage, perfect for storing all your entertainers' needs: glassware, platters and even your dishwasher.
Some of our clients have even used their island bench as an opportunity to add additional hidden storage, such as in the following renovation we recently completed for the Summerton family.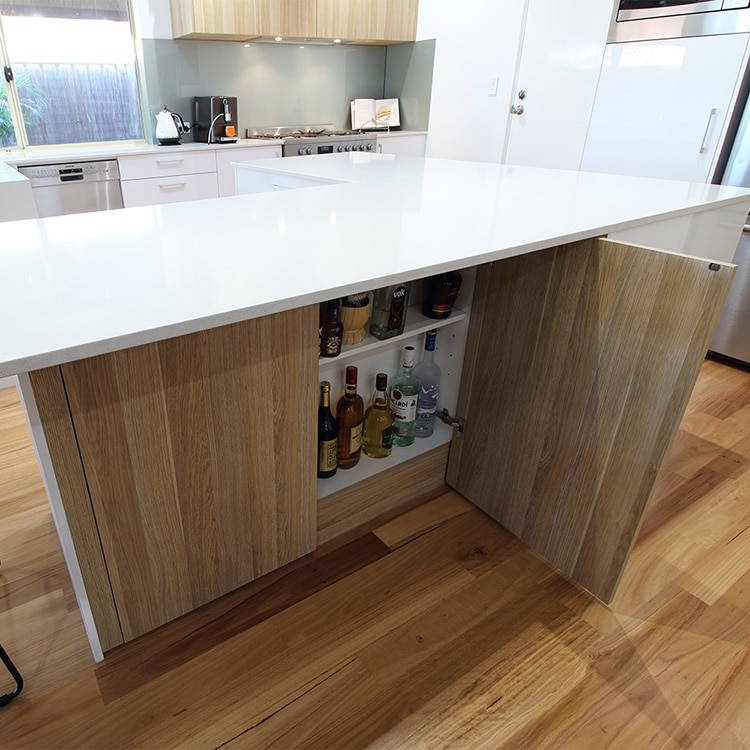 ---
The Butler's Pantry.
One of the biggest trends in kitchen design over the past few years has been in the inclusion of a butler's pantry. This handy area can be integrated into, or in addition to an existing larder, creating the perfect place for a host to do all the hard work away from prying eyes.
Find yourself acquiring endless kitchen appliances? If you've got some devices that rarely see the light of day (the long-forgotten ice-cream maker perhaps?) or are on the bulky side, a butler's pantry offers the perfect place to store them, so they're not cluttering up your benchtops.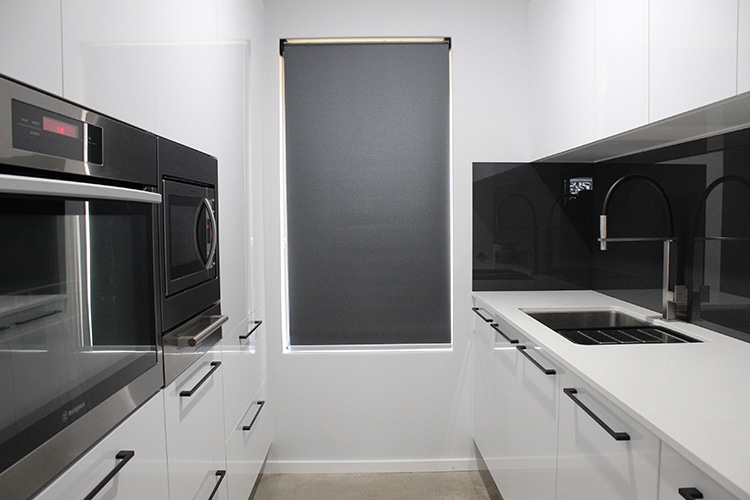 ---
The Double Appliances.
For the most serious of entertainers, a double oven or double dishwasher is a must. The ability to cook multiple dishes at once within dual ovens means less work staggering the cooking of a meal, and also leaves more time for the hostess to mingle with guests. Once the night is done, your double dishwashers can handle all the washing up whilst you put your feet up and enjoy a job well done.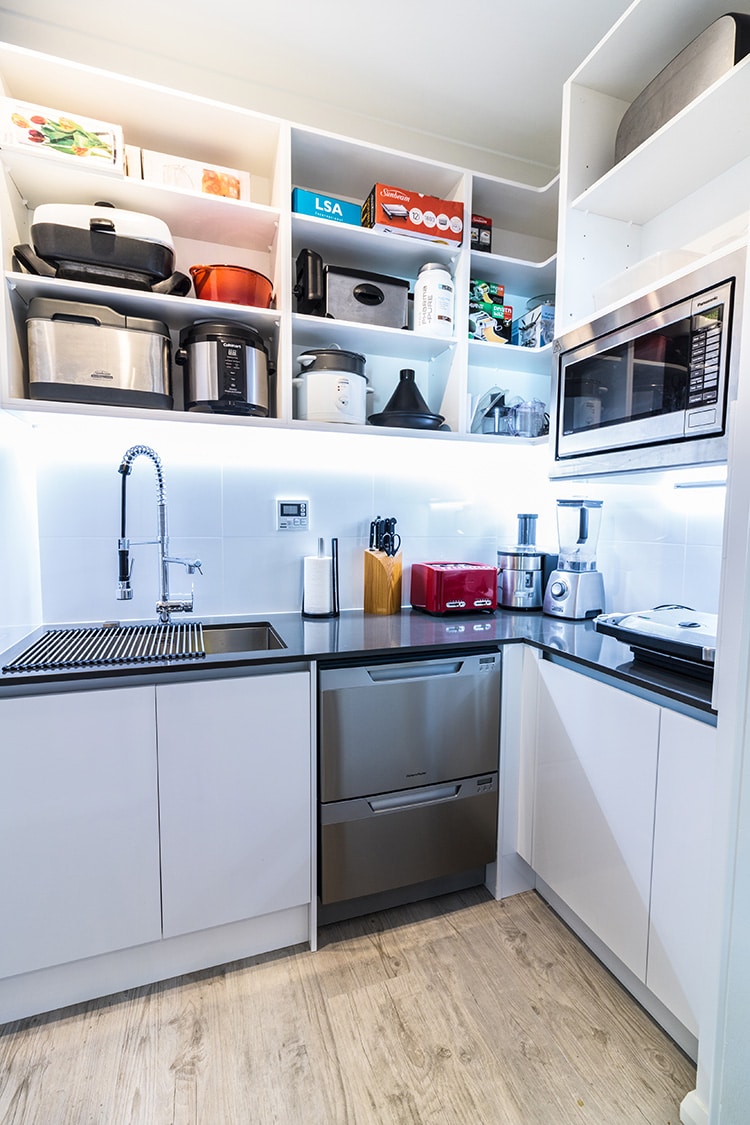 ---
Conceal Clutter.
Investing in top quality cabinetry in your kitchen can allow you enough space to keep all small appliances out of sight, and countertops clutter-free. Custom built cabinetry makes it easy to store away small appliances, without impeding on valuable counter space, allowing you to set out impressive platters of appetizers or a large buffet with ease.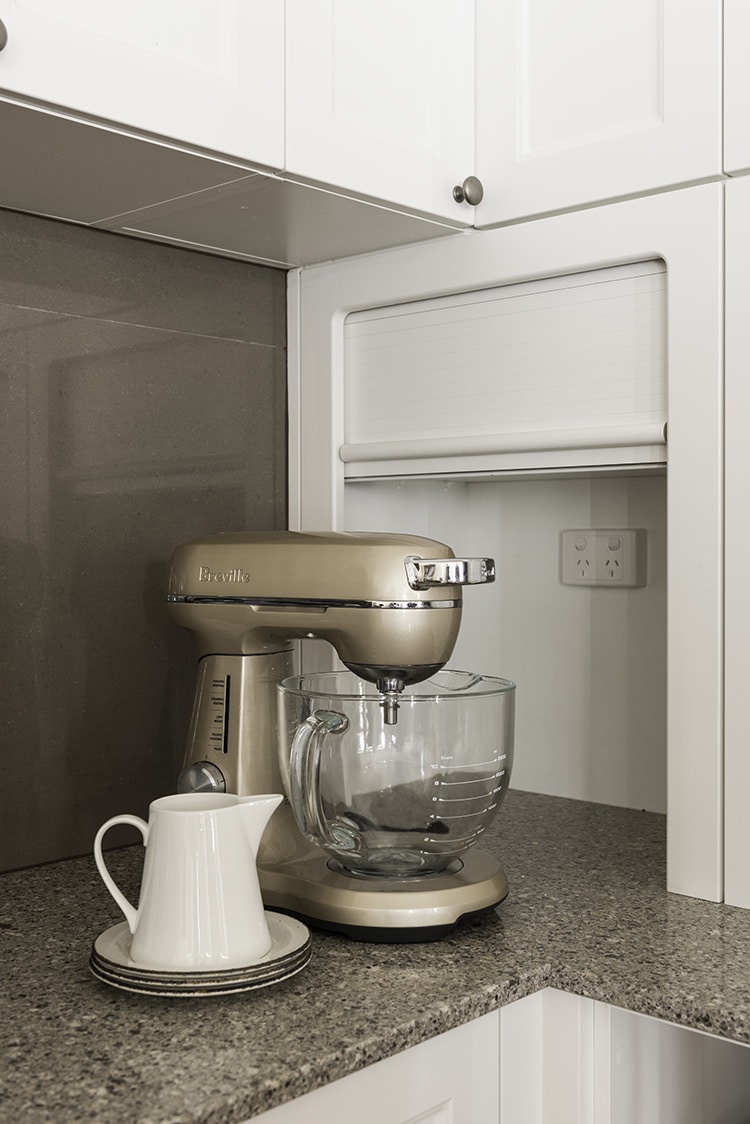 ---
The Bar Cart or Bar Cabinet
The most cost-effective way to impress your guests at your next dinner party is to invest in a bar cart or bar cabinet. Harken back to yesteryear as you wheel out your bar cart and serve guests pre-dinner cocktails. Just make sure it is well stocked!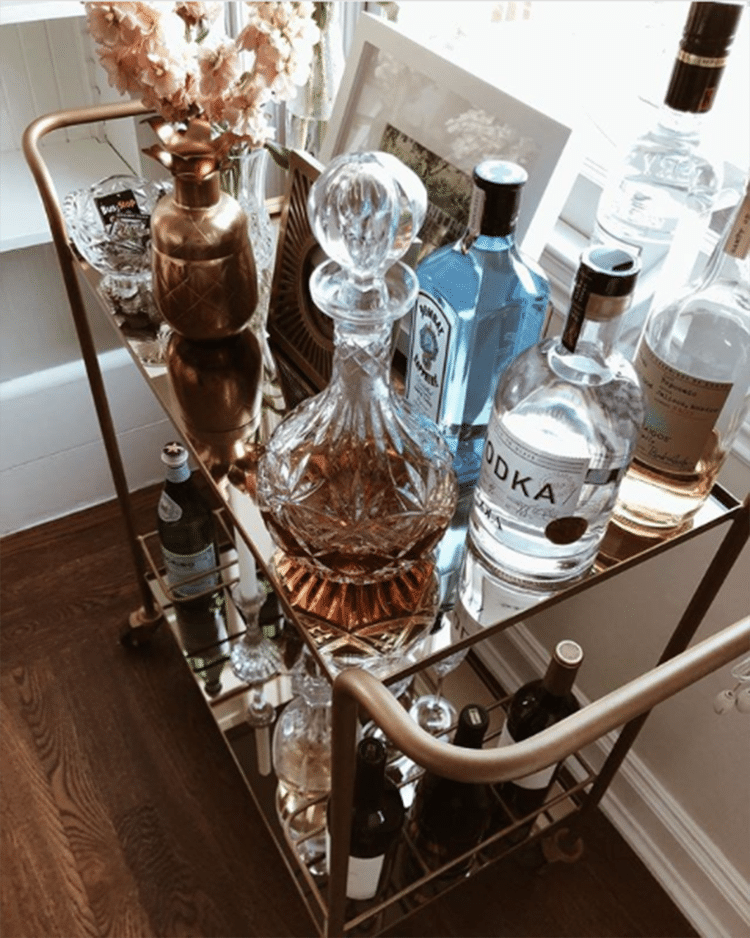 Image: Instagram @jennapardini
---
Do you have a top tip of your own for entertaining at home? Make sure you visit our Facebook and share it with us.