Family time, fun and plenty of feasting – these are just some of the things that make Easter special. The kitchen plays a big part in Easter festivities, whether you're cooking up a storm, or simply trying to store the many Easter eggs left by the Easter Bunny.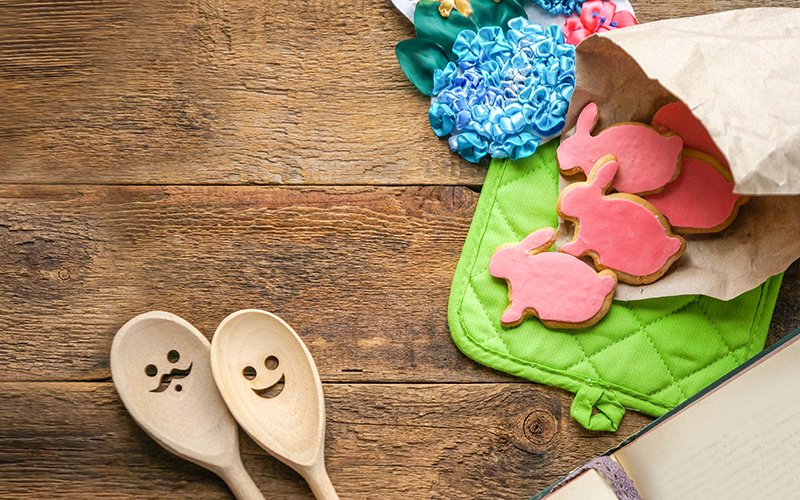 One kitchen in Italy was certainly put to good use in 2011, with the construction of the world's biggest chocolate Easter egg. It measured in at an impressive 10.39m tall, and weighed a whopping 7,200kg. To put this in perspective, the egg was taller than a giraffe and heavier than an elephant. We're guessing it took a fair few people to get through all that chocolate (lucky them)!
Talking of scoffing chocolate, did you hear that 76% of Aussies bite off the ears of an Easter bunny first? By doing it this way, it's easier to keep the chocolate fresh, as you can just use the remaining foil to cover up the rest of the bunny before your next chocolate feast (or, if you're feeling truly peckish, you could just eat it all in one go).
Chocolate Easter eggs weren't even a thing until the early 1900s. Until someone had the amazing idea to make a chocolate-shaped egg (and we thank you!) Easter gifts consisted of decorated chicken eggs or hollowed-out and stuffed cardboard eggs.
So why do we celebrate Easter with Easter eggs in the first place? Well, as eggs are symbolic of new life, it seemed the perfect choice. And, speaking of new life – if you felt inspired by this to add a bit of new life into your kitchen, now is the perfect time! We can help you craft the kitchen of your dreams in no time at all. Visit one of our five showrooms today to be inspired!
Happy Easter from the Kitchen Craftsmen team.