When it comes to kitchen renovations, the splashback should not be overlooked as an opportunity to showcase your personal style and creativity. These unique splashback ideas can transform your kitchen into a space that is not only functional but also a reflection of your personality. Whether you're after a hint of luxury, an industrial vibe, or a subtle edge, our Kitchen Craftsmen design team can make it happen. So check out these 9 great splashback looks and get inspired today!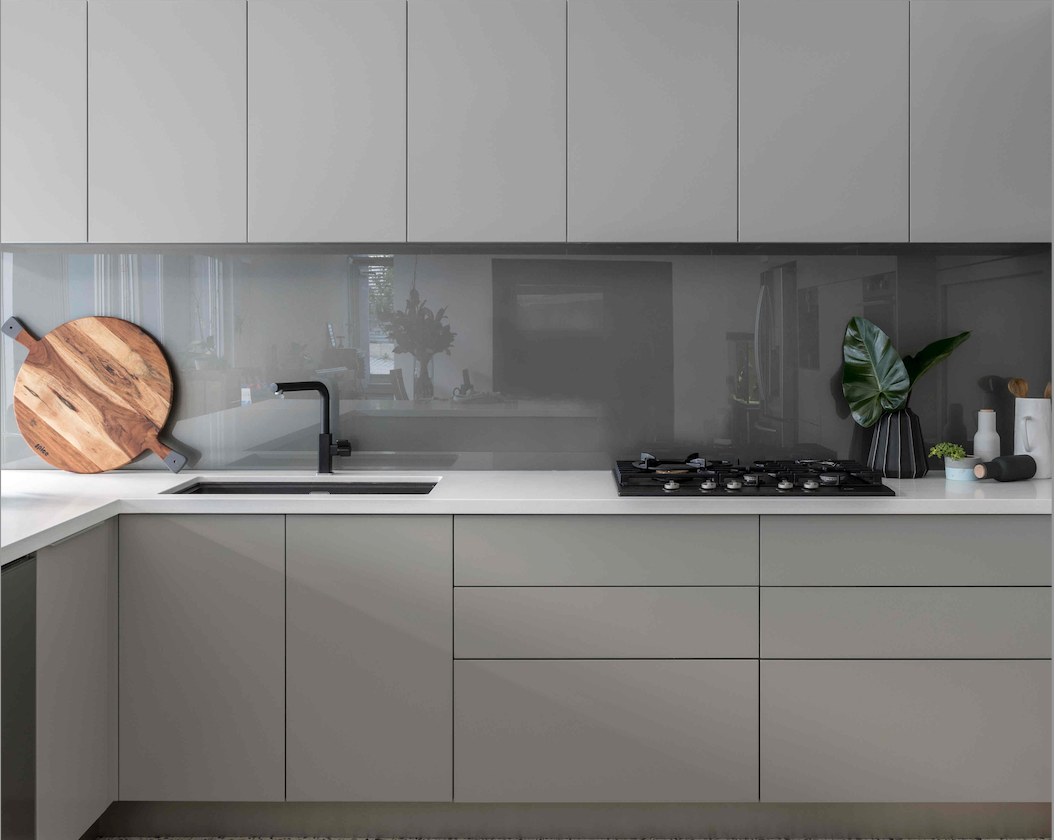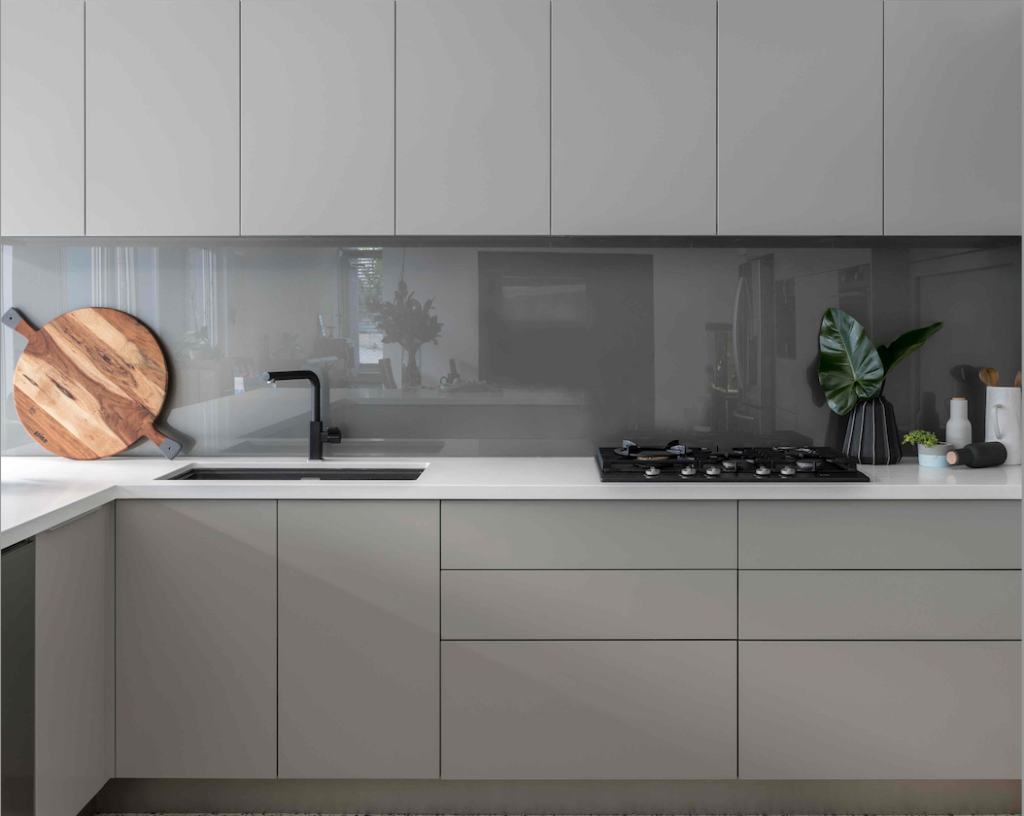 1. Glass in Custom Colours
A Kitchen Craftsmen renovation, featuring a DGW "Onyx" Metallic Painted Glass Splashback
Smooth, standout, and super-easy to clean, beautiful and durable glass splashbacks in infinite colour choices remain a timeless favourite.
2. Mosaic Magic
Mosaic tiles offer endless possibilities for creating unique and eye-catching splashbacks. You can choose a single color to create a subtle effect or go bold with a mix of vibrant colors and intricate patterns. Mosaic splashbacks add depth and dimension to your kitchen's design..
You can even achieve the same mosaic or herringbone tile effect using printed glass, like in this Think Scandinavian kitchen from our Joondalup showroom, created in partnership with Laminex:
3. Subway Or Checkerboard Tile
While tiles are a common choice for splashbacks, you can make them unique by selecting subway, vintage or patterned tiles. Bold and colourful patterns can infuse a sense of energy and vibrancy into the space. Alternatively, if you love the look of tile but want something easy to clean you could choose a tile-look digitally printed glass splashback.
4. Textured Glass Finishes
Switch things up with glass that incorporates metallic hues and rich textural elements to create a unique, luxury style that offsets benchtops and cabinets. Wooden-look digitally printed splashbacks bring a touch of rustic elegance to your kitchen, offering warmth and character that traditional materials may not provide. These splashbacks often mimic the appearance of reclaimed wood, offering a weathered and textured look. What's great about wooden-look glass splashbacks is that they blend seamlessly with various kitchen styles, from modern to farmhouse. Plus, they're incredibly easy to clean and maintain compared to real wood.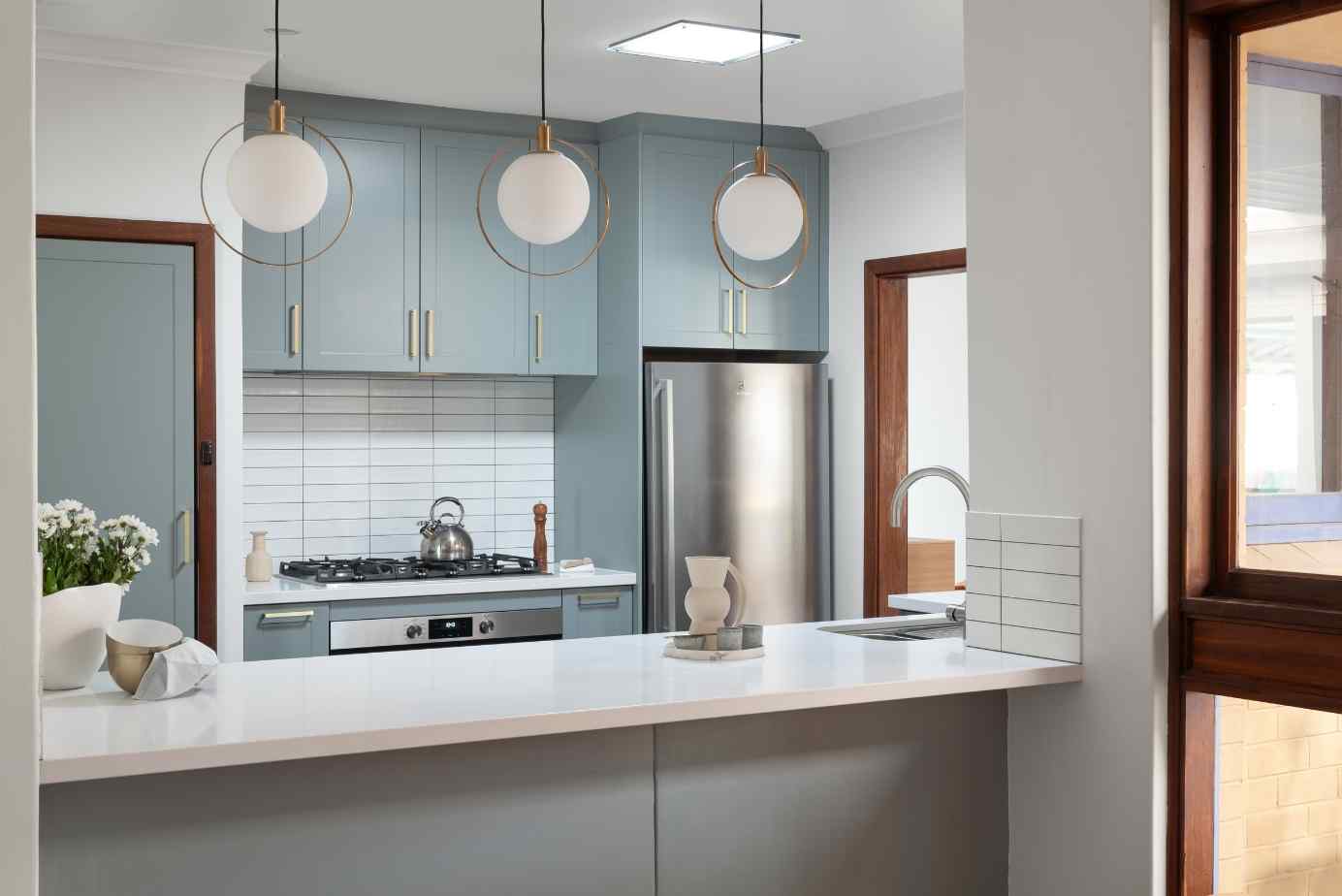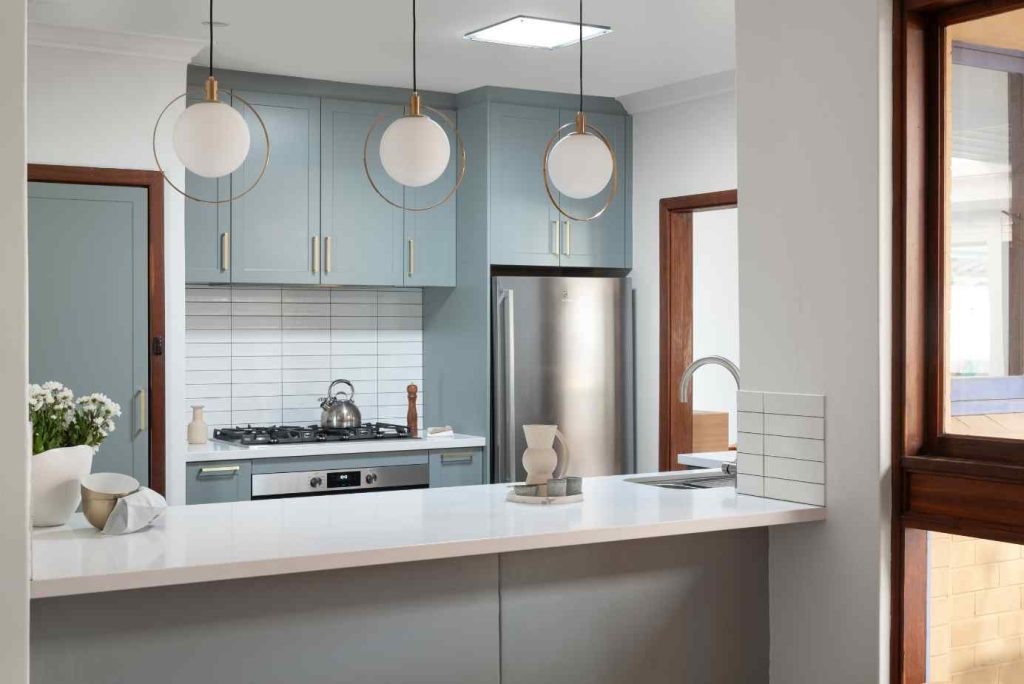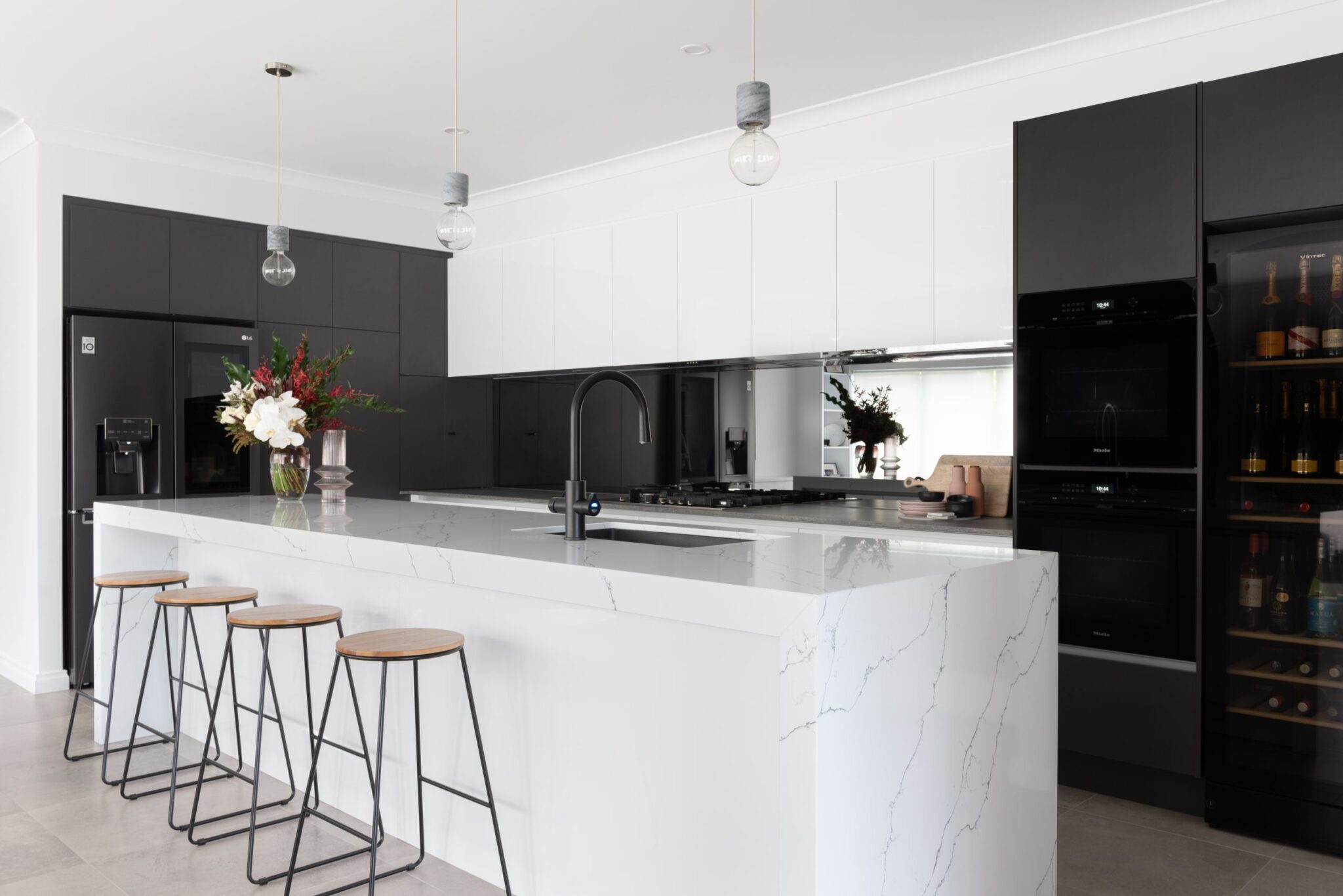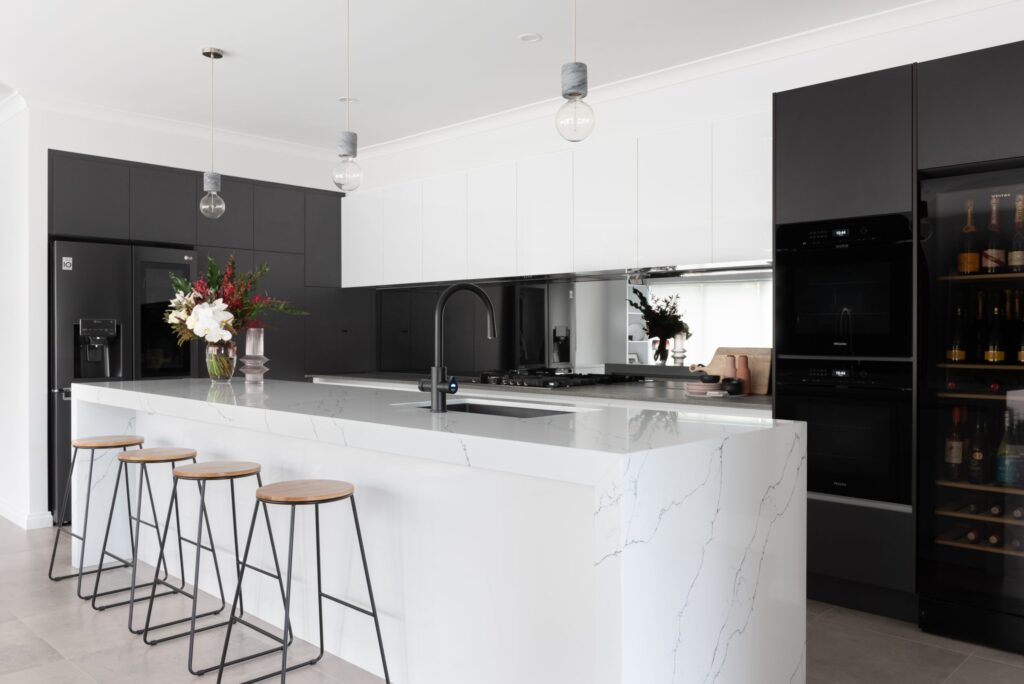 5. Mirrored Splashbacks
A Kitchen Craftsmen renovation, featuring a DGW Dark Mirror Glass Splashback
One of the most unique and visually stunning splashback options is a mirrored surface. Mirrored splashbacks not only create an illusion of space, but they also reflect light, making your kitchen appear brighter and more spacious. This elegant choice adds a touch of sophistication and works well in many different kitchen styles.
6. Window Splashback
If you're lucky enough to have a great view from your kitchen, why not turn it into a stunning design element? Window splashbacks are gaining popularity for their ability to open up space and flood the kitchen with natural light. You can opt for a full-window splashback or a partial one, depending on your privacy and aesthetic preferences.
7. Feature Image
A Kitchen Craftsmen renovation, featuring a DGW splashback utilising a custom image
Consider turning your splashback into a canvas for art. Glass splashbacks can be customised with any image or design you desire, creating a truly unique and personalised look. Whether you choose a scenic landscape, an abstract painting, or a geometric pattern, your glass splashback will become a conversation piece.
8. Metallic Moment
Think stainless steel or brushed steel for a dramatic industrial look. Or consider a pressed or textured metal style to create a more traditional focus.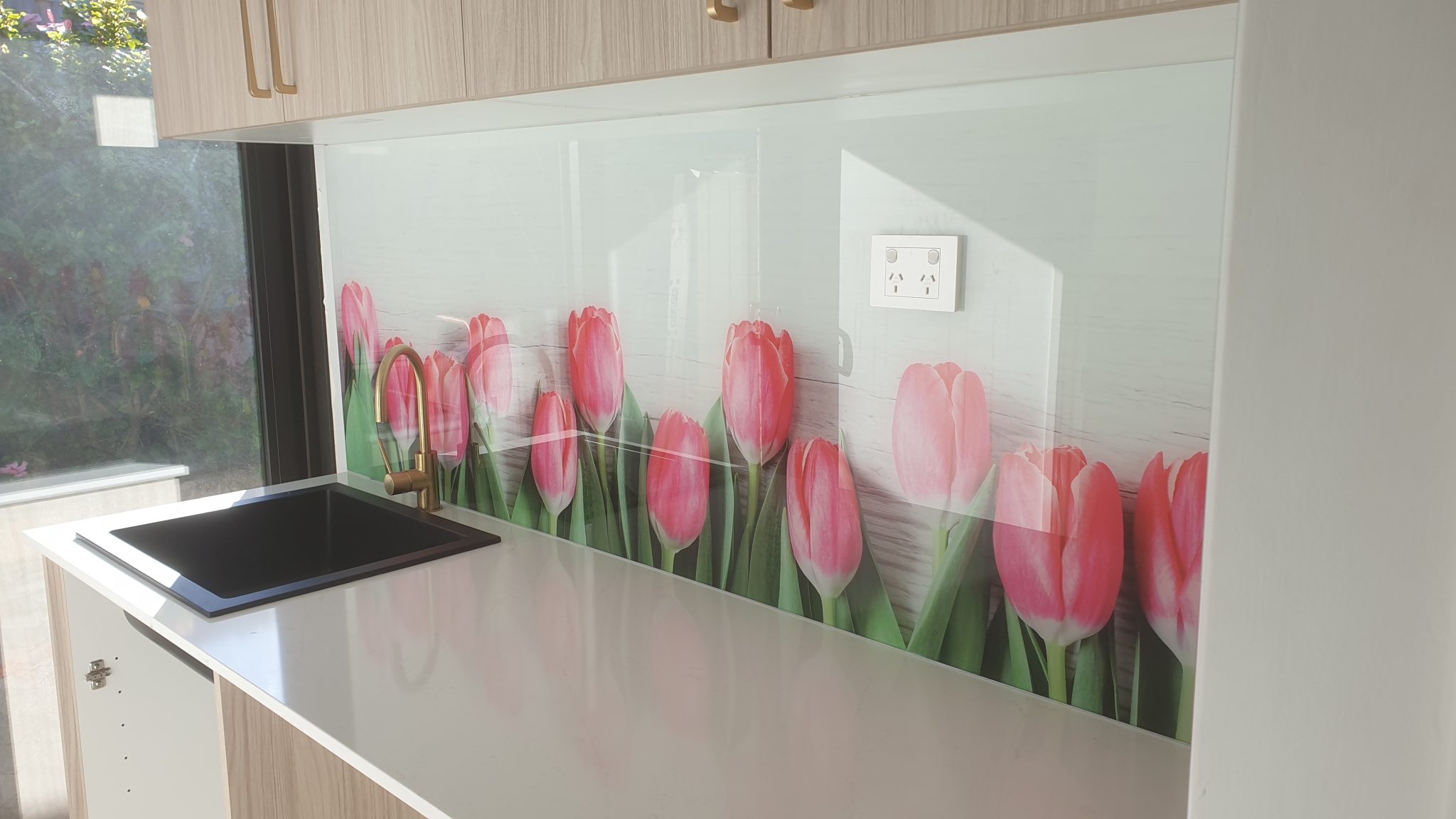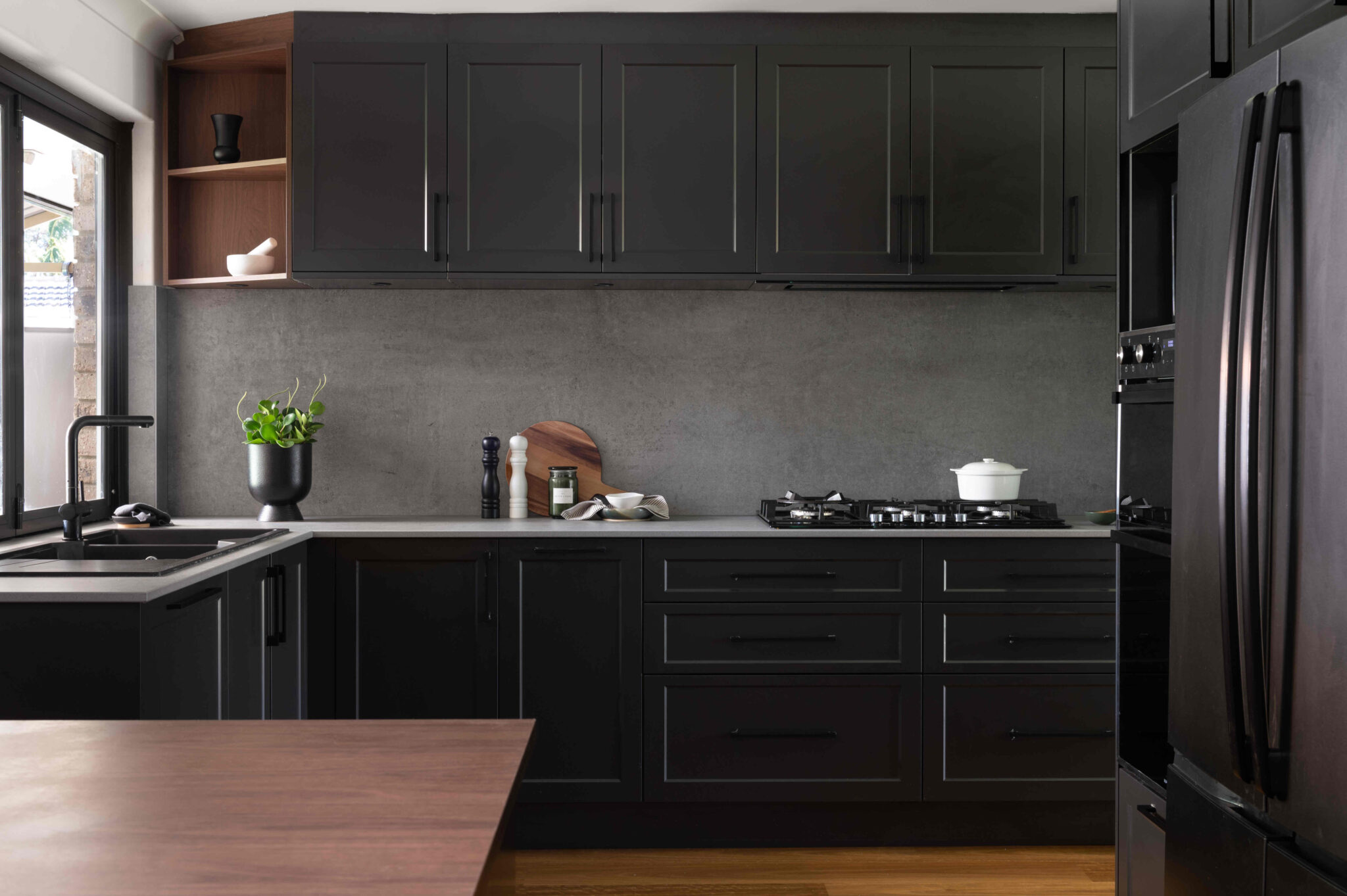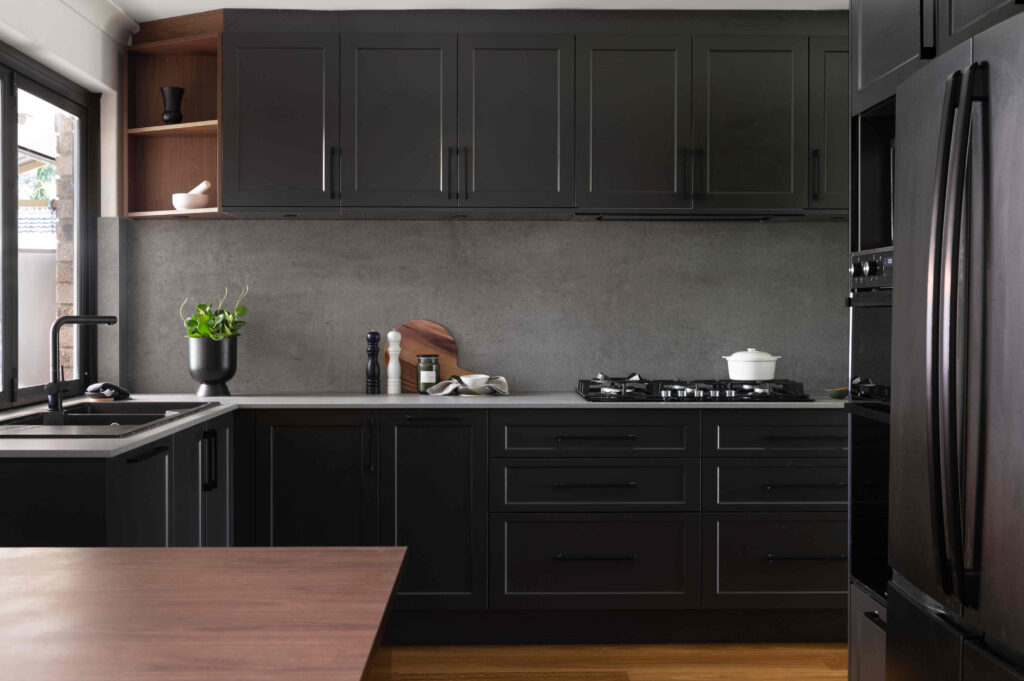 9. Stone Look
A Kitchen Craftsmen kitchen, featuring a Caesarstone "Rugged Concrete" Engineered Stone splashback
You might be more accustomed to thinking of Essastone and Caesarstone as benchtop surfaces, but they are also an ideal solution for your splashback with their anti-stain, anti-scratch and easy to clean properties.
Talk to Kitchen Craftsmen's design experts about your new kitchen's personality and style. They can create a custom splashback that brings your kitchen to life with a unique pattern, photo memory or colour design.
Feed your creativity! Visit one of our 5 Kitchen Craftsmen showrooms across Perth today, get a free consultation, plus we have 0% finance options available*!