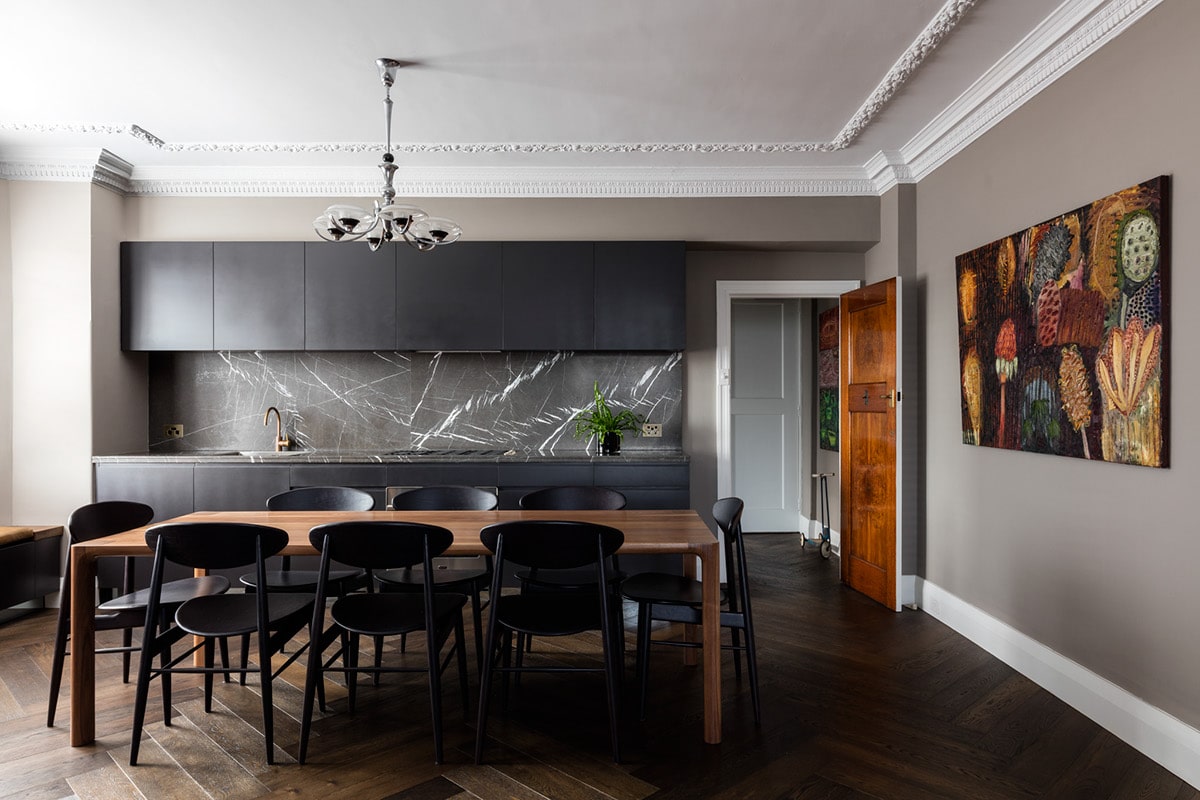 When it comes to kitchen splashbacks, practical doesn't have to be boring. With so many inspirational materials and design trends to choose from, a splashback can add style, focus and even a touch of drama to your stunning new kitchen. Whether you're after a hint of luxury, an industrial vibe, or a subtle edge, our Kitchen Craftsmen design team can make it happen. So check out these 9 great splashback looks and get inspired today!
---
1. Glass in custom colours
IMAGE SOURCE: A Kitchen Craftsmen renovation, featuring a DGW "Onyx" Metallic Painted Glass Splashback
Smooth, standout, and super-easy to clean, beautiful and durable glass splashbacks in infinite colour choices remain a timeless favourite.
---
2. Chevron style tiling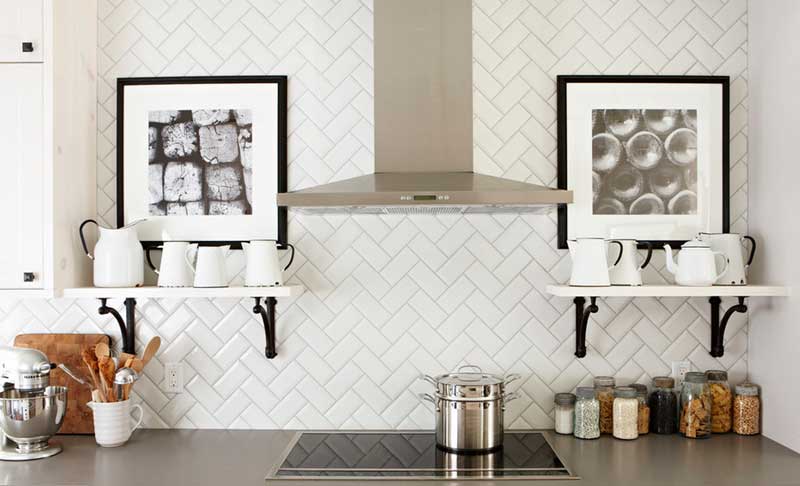 IMAGE SOURCE: Ventura Homes
Classic subway tiles of all sizes and shades create unique chevron patterns, with herringbone or zigzag variations, for subtle or stand-out looks.
---
3. Mosaic magic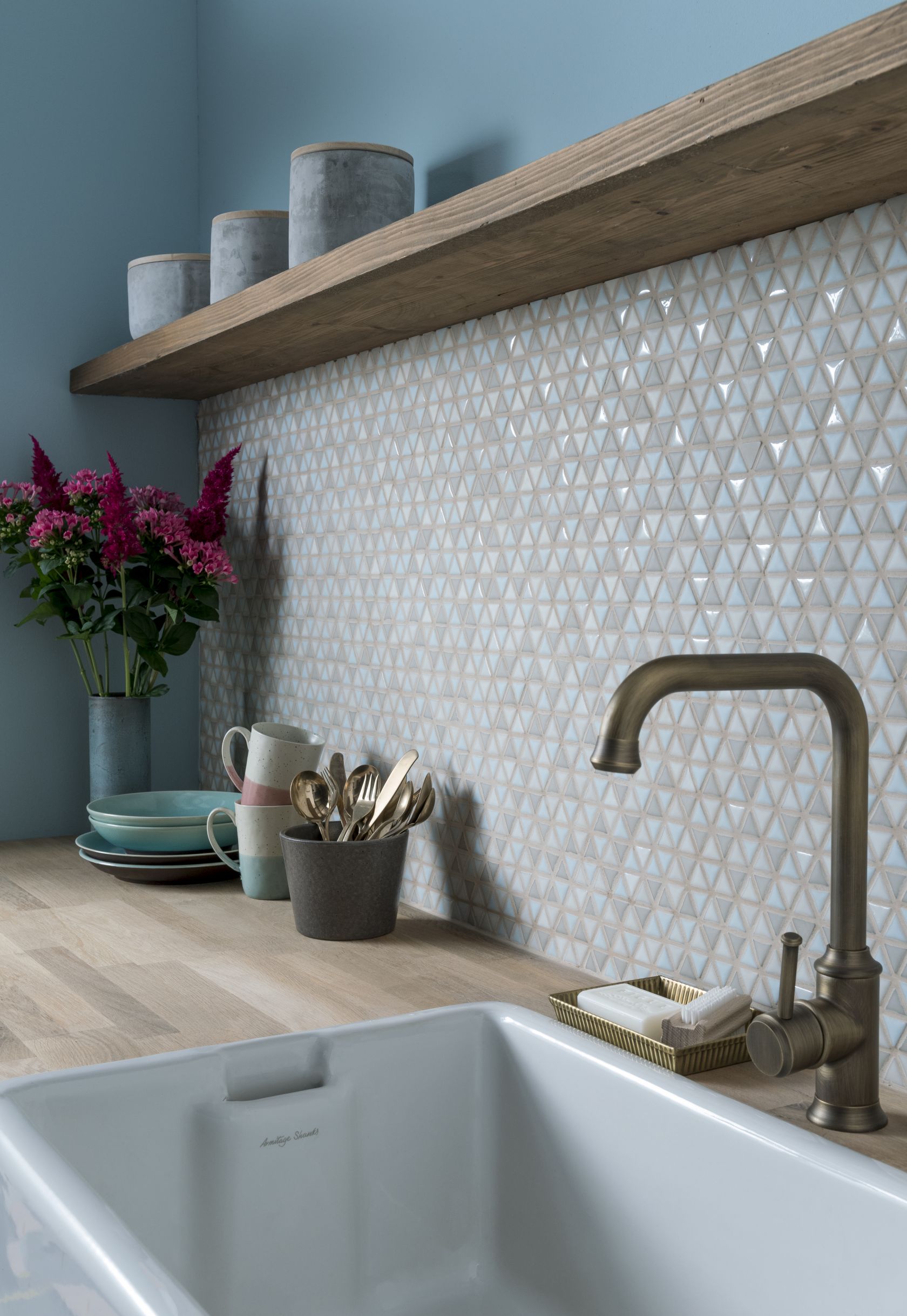 IMAGE SOURCE: Real Homes
Explore endless possibilities for a trend-setting splashback in geometric or non-uniform designs in colour themed or textured mosaic tiles of any shape and size.
You can even achieve the same mosaic or herringbone tile effect using printed glass, like in this Think Scandinavian kitchen from our Joondalup showroom, created in partnership with Laminex: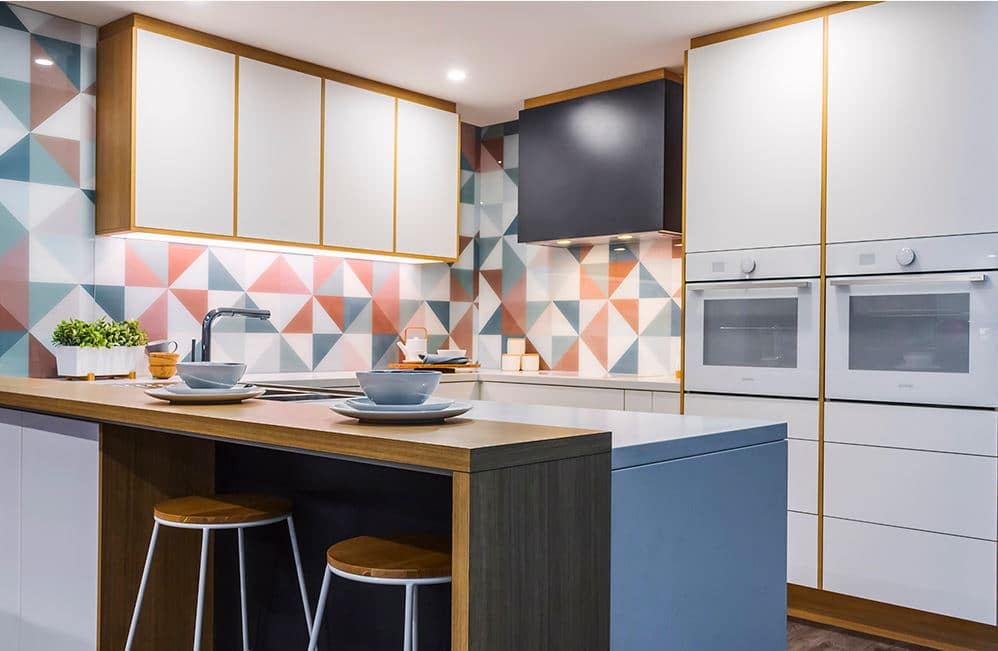 ---
4. Glass with textural finishes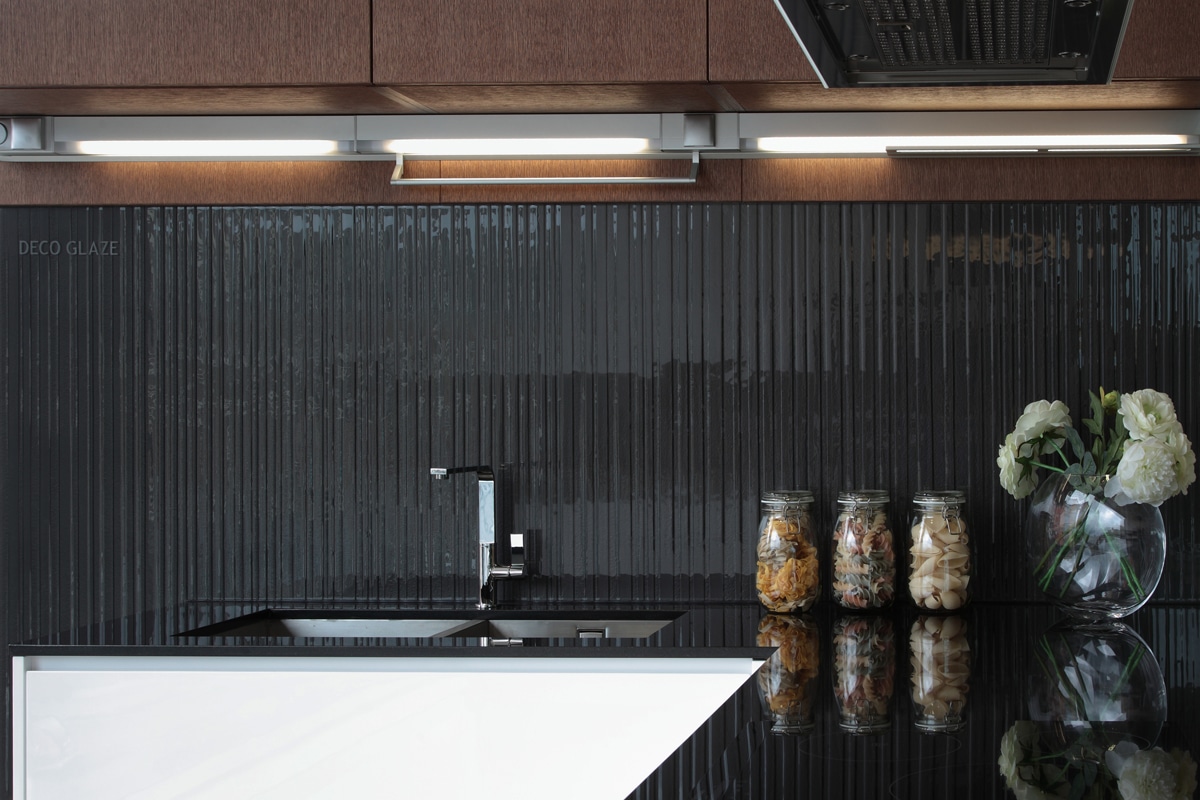 IMAGE SOURCE: Decoglaze
Switch things up with glass that incorporates metallic hues and rich textural elements to create a unique, luxury style that offsets benchtops and cabinets.
---
5. Mirror glass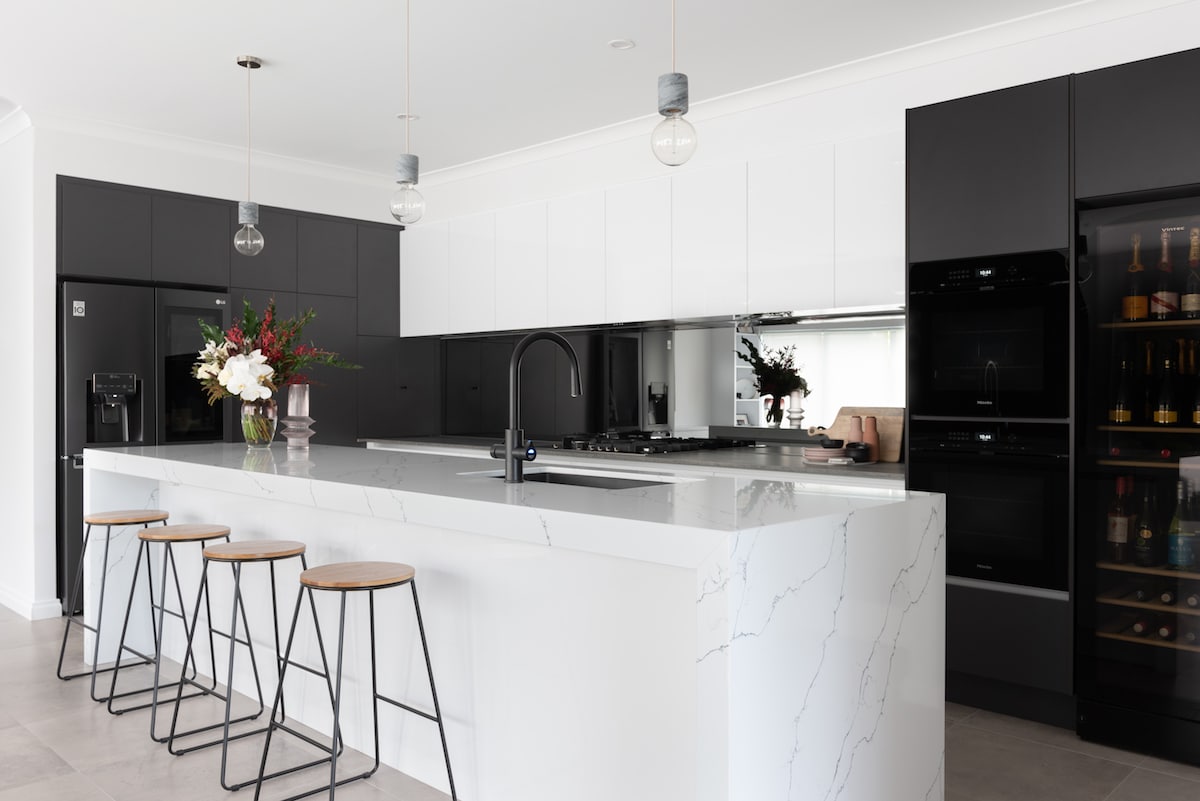 IMAGE SOURCE: A Kitchen Craftsmen renovation, featuring a DGW Dark Mirror Glass Splashback
Add interest, colour, light and space with mirrored glass that cleverly reflects natural and artificial light, and is a great way to make your kitchen feel bigger.
---
6. Splashback windows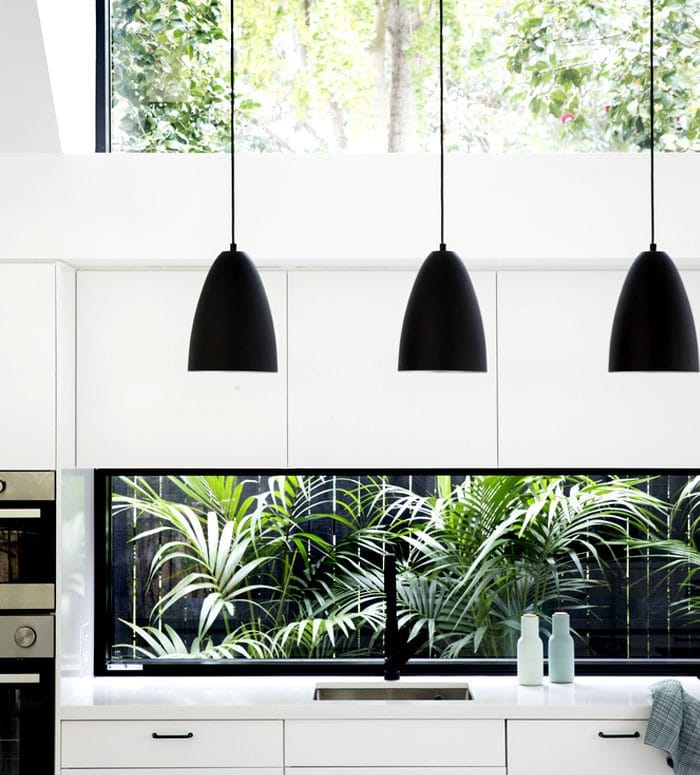 IMAGE SOURCE: Decor & Design
Opt for this smart variation on a mirrored splashback, and bring the outside light and colour into your kitchen for a wonderfully connected look and feel.
---
7. Feature image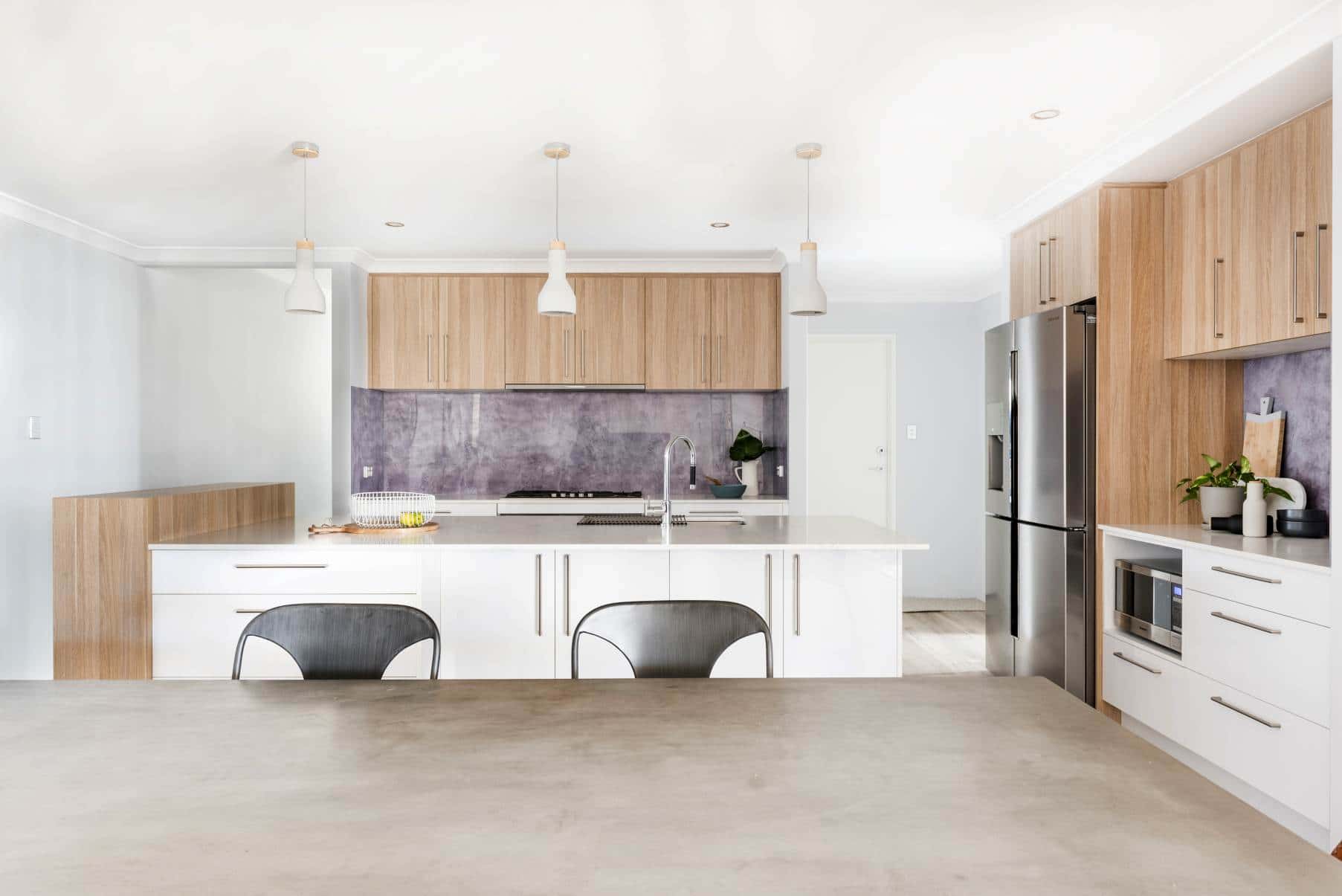 IMAGE SOURCE: A Kitchen Craftsmen renovation, featuring a DGW splashback utilising a custom image
Go for the wow. Add a digital image into your splashback with a cityscape, nature-scape or abstract design created in glass for the ultimate in a custom kitchen.
---
8. Metallic moments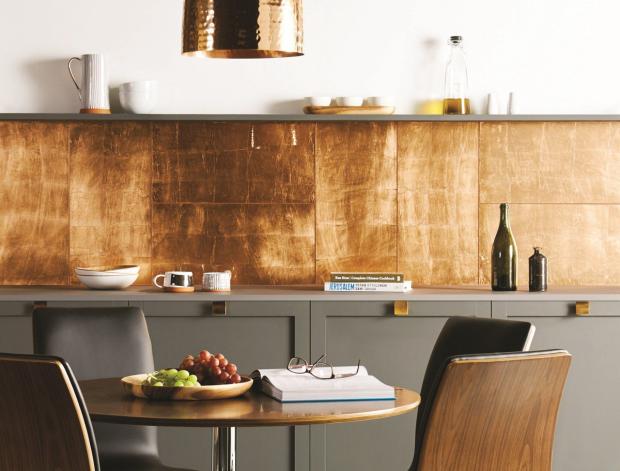 IMAGE SOURCE: Schoener-wohnen
Think stainless steel or brushed steel for a dramatic industrial look. Or consider a pressed or textured metal style to create a more traditional focus.
---
9. Think stone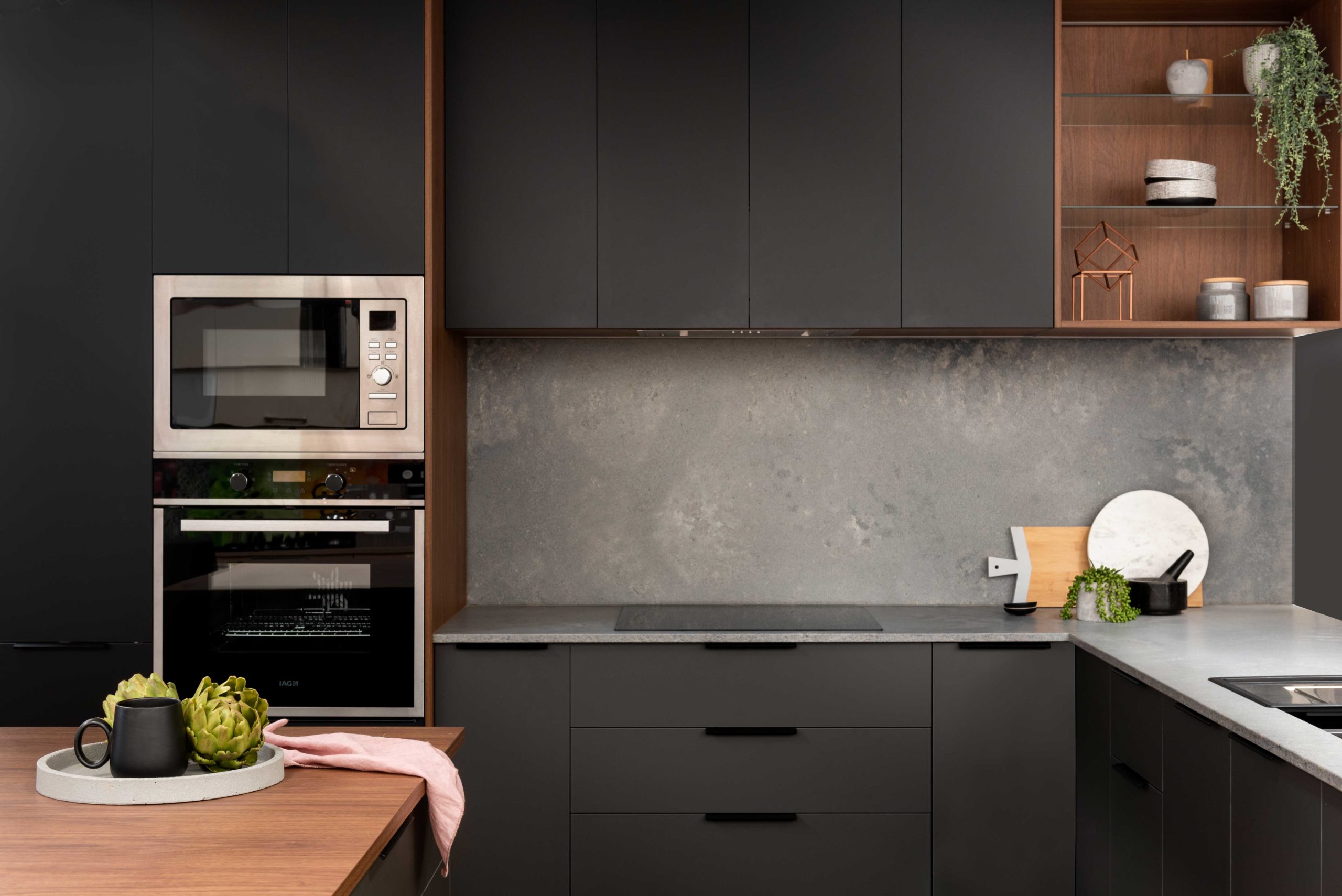 IMAGE SOURCE: A Kitchen Craftsmen kitchen, featuring a Caesarstone "Rugged Concrete" Engineered Stone splashback
You might be more accustomed to thinking of Essastone and Caesarstone as benchtop surfaces, but they are also an ideal solution for your splashback with their anti-stain, anti-scratch and easy to clean properties.
---
Talk to Kitchen Craftsmen's design experts about your new kitchen's personality and style. They can create a custom splashback that brings your kitchen to life with a unique pattern, photo memory or colour design.
Feed your creativity! Visit one of our 5 Kitchen Craftsmen showrooms across Perth today, get a free consultation, plus we have 0% finance options available*!