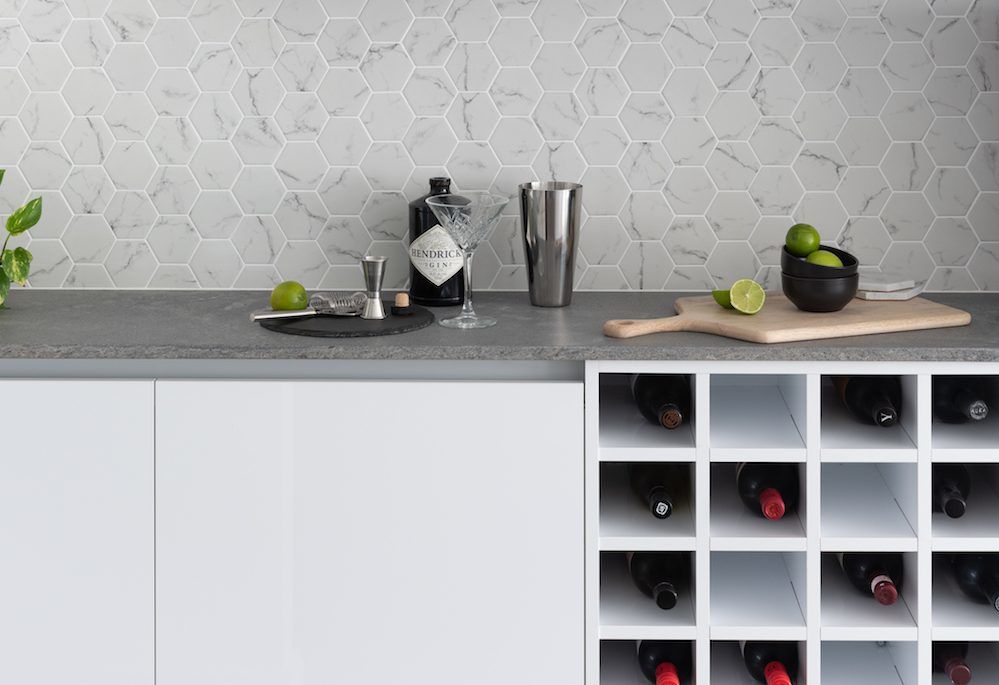 Does your kitchen spark joy? No? Maybe it's time to think about a little (or big) upgrade! To get you inspired, here are some of our favourite Kitchen Craftsmen renovations that we have done over the years. We sat down with some of our expert craftsmen to learn more about the projects and what made them so special!
---
Griffin Family by Kitchen Craftsmen Joondalup
Oh what a delight this new kitchen is! Built for the Griffin family, this luxurious new space is a real centrepiece in their home – a true entertainer's delight.
Our designer chose Polytec doors and panels in Ultraglaze Arctic Ice Acrylic & Polytec Natural Oak Ravine for their beautiful, durable qualities. One of our favourite features of the kitchen is the feature shelving in Polytec Natural Oak 32mm Ravine – perfect for storing cookbooks and special momentos, while keeping work surfaces neat and tidy.
Special mention must go to the stunning splashback that was chosen – a DGW "Cement Wash" Custom Printed Glass!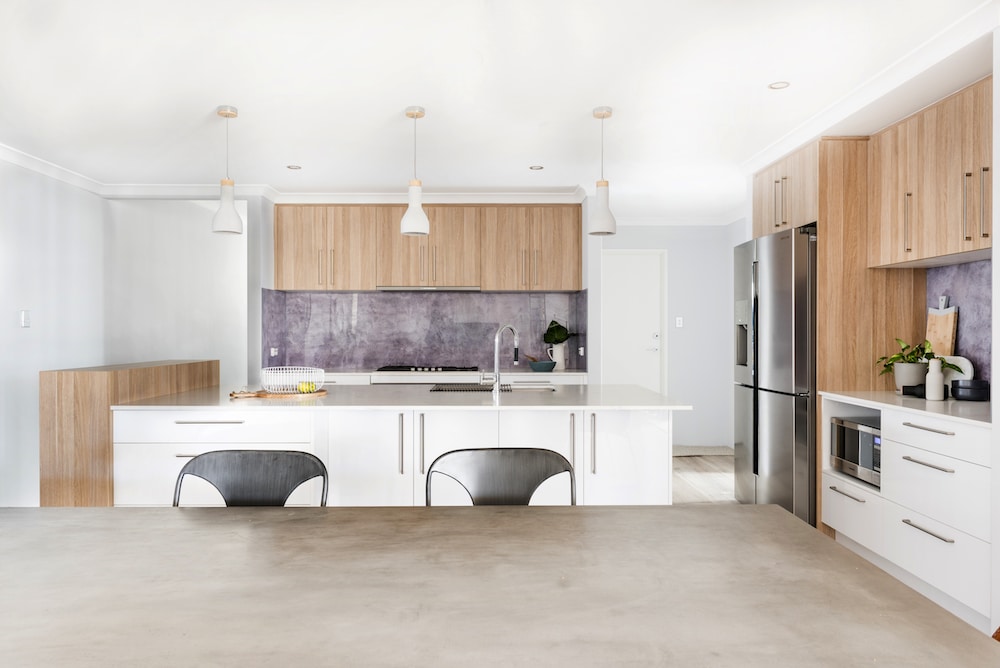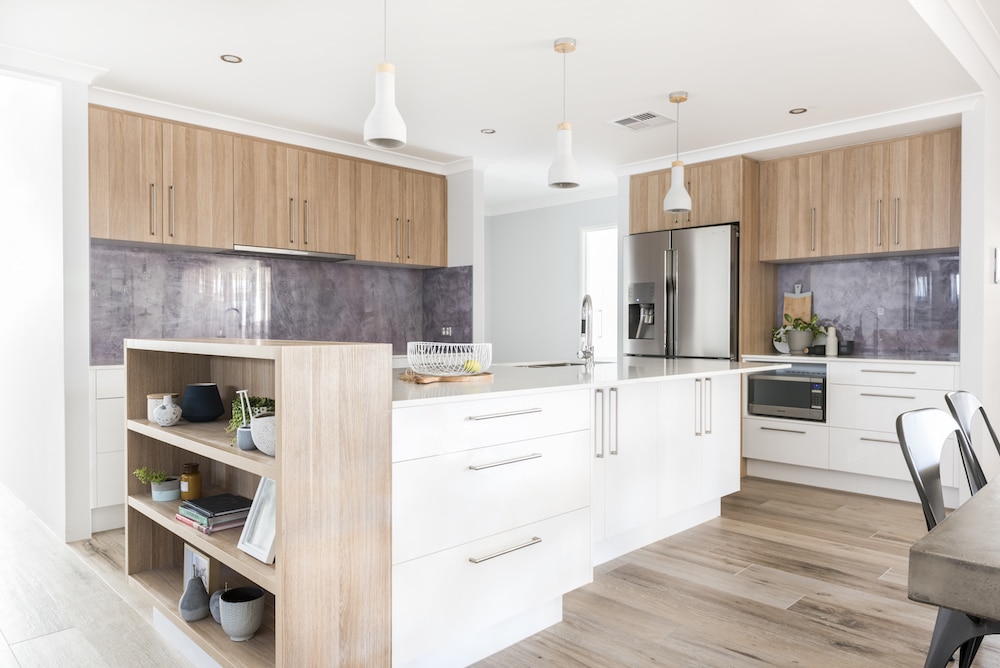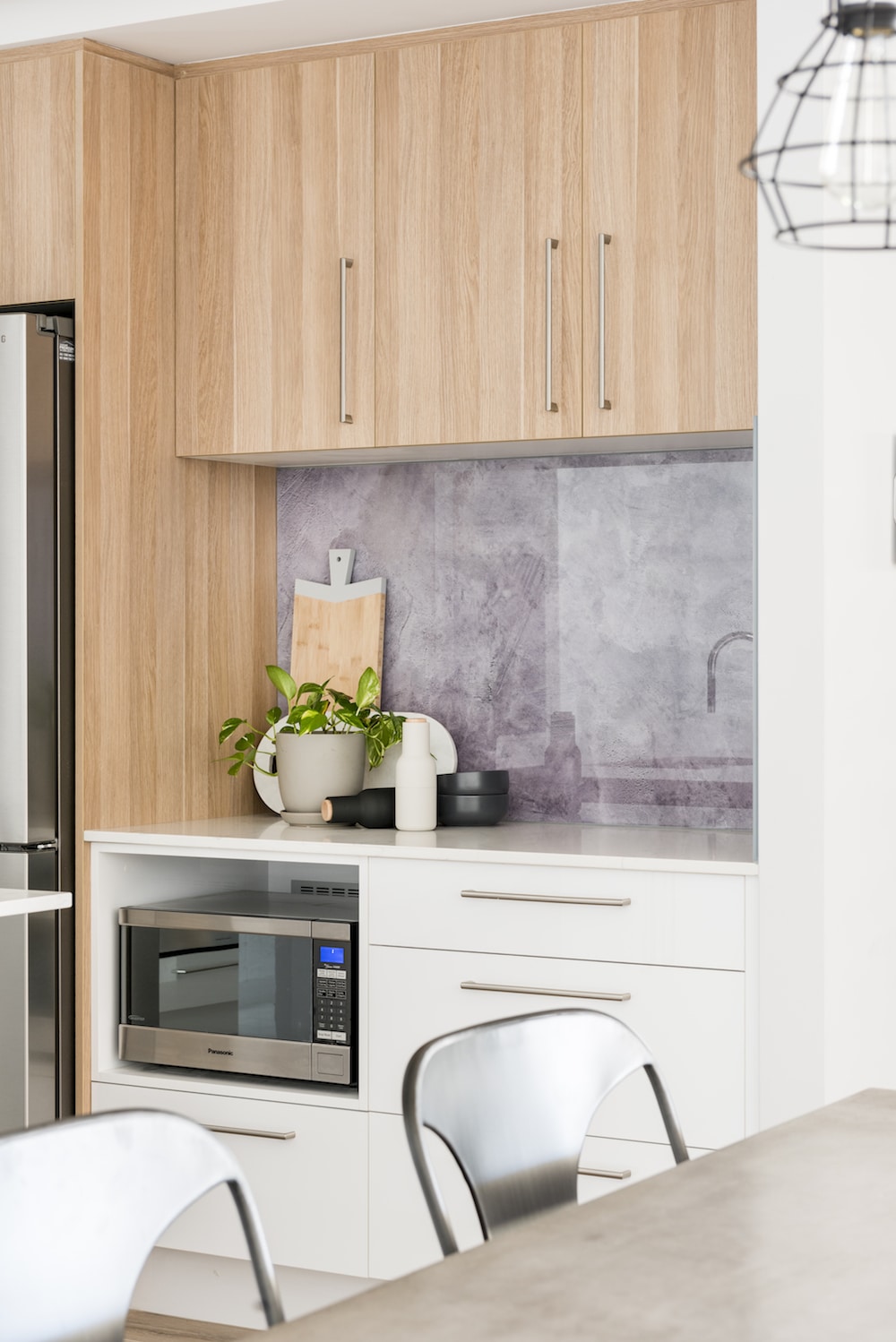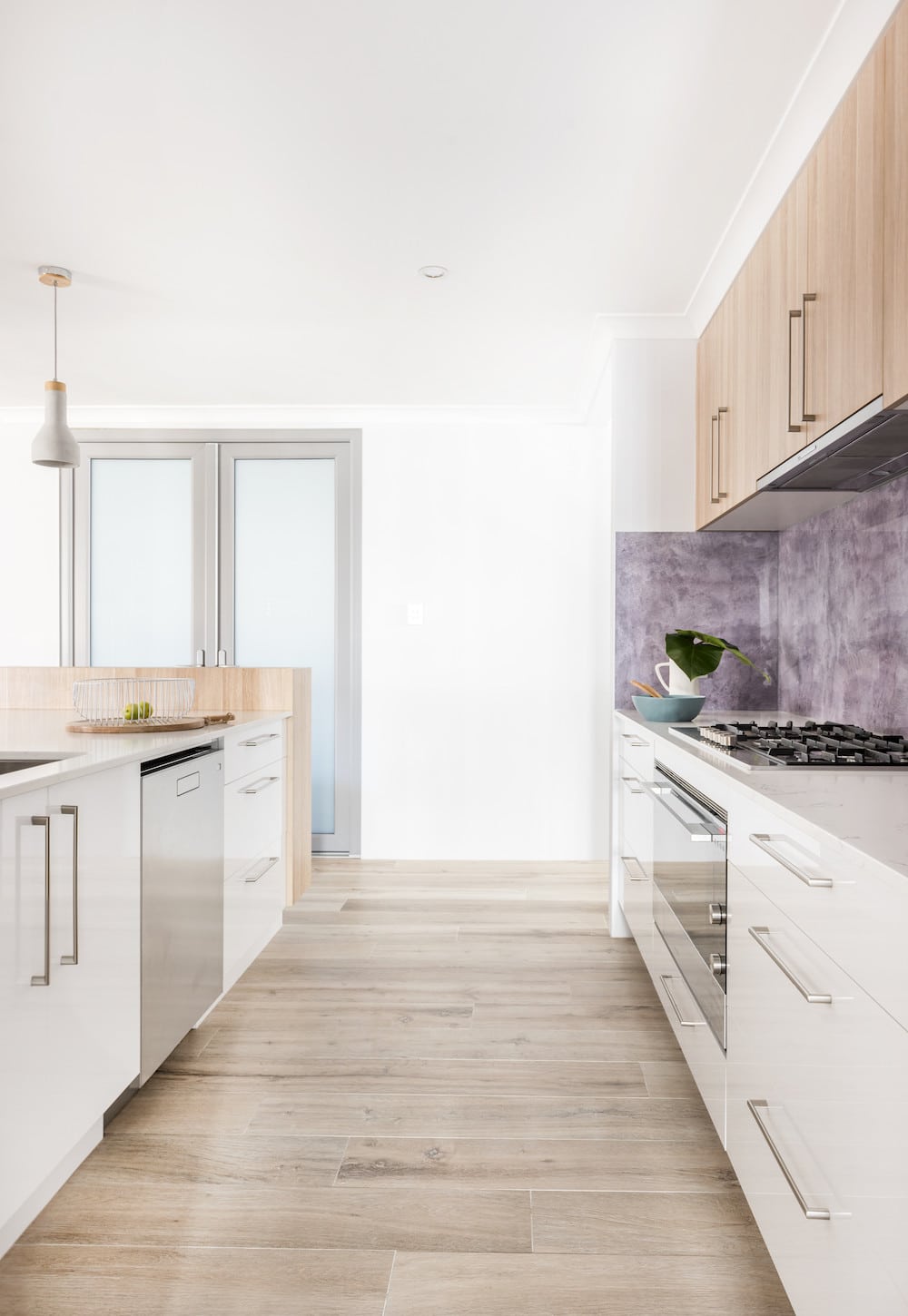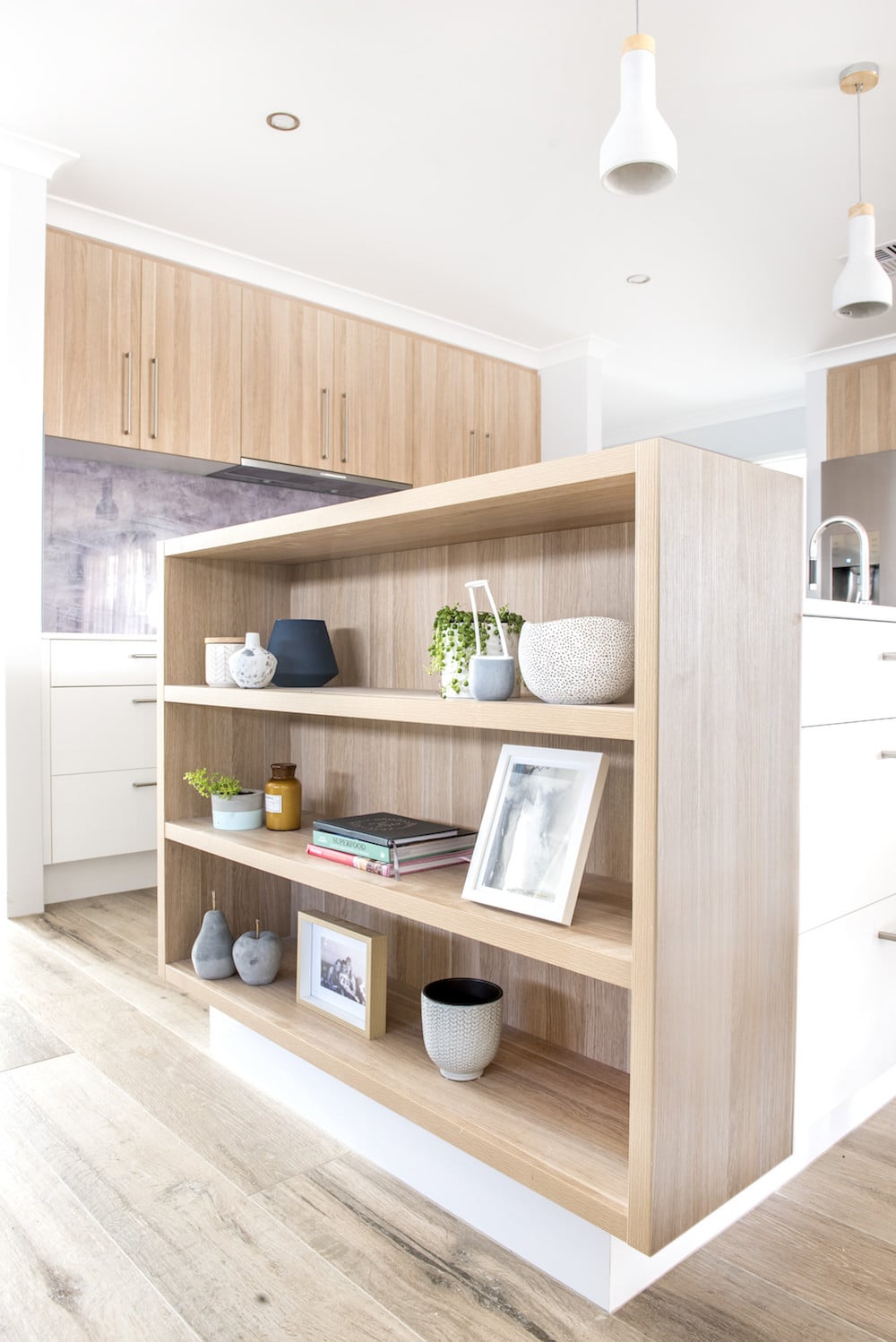 Romano Family Kitchen by Kitchen Craftsmen Joondalup
Do the words 'full size champagne and wine fridge" excite you? If so, you are going to love this kitchen that Damon Giles from our Joondalup showroom designed for the Romano family!
Sticking to a monochromatic palette, the kitchen is designed around a MASSIVE island bench, complete with waterfall sides in Quantum Quartz' Venatino Statuario.
As Damon said, "The ultra-modern cabinetry was achieved using contrasting colours and the colour palette is perfectly complemented by the matte black tapware."
Did you also notice the full-size Vintec champagne fridge? Combined with the dedicated bar space in the kitchen, we are sure this is the house everyone will want to be at for Christmas lunch!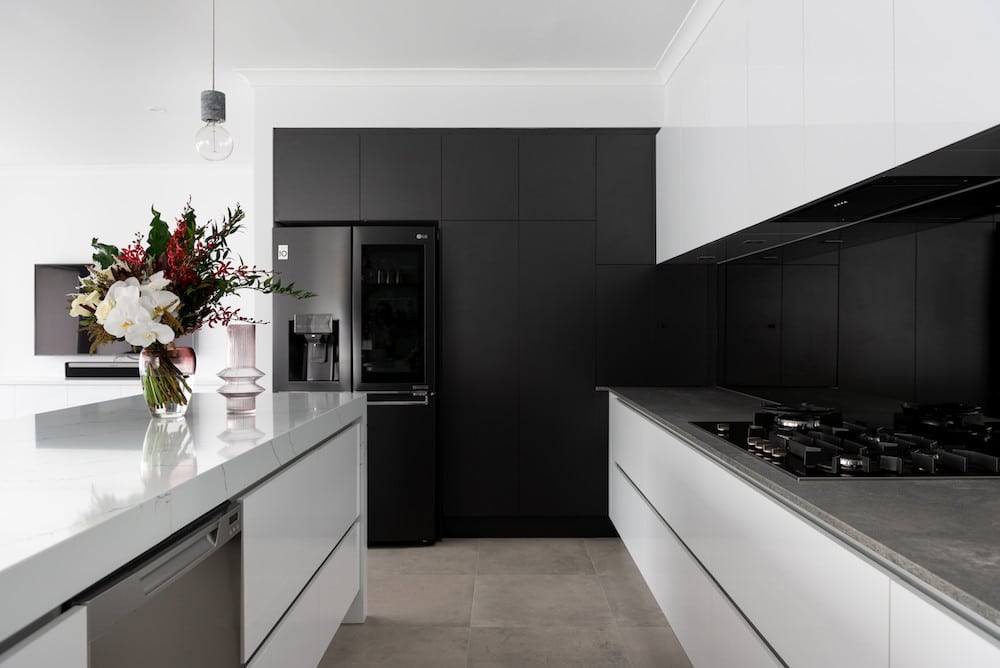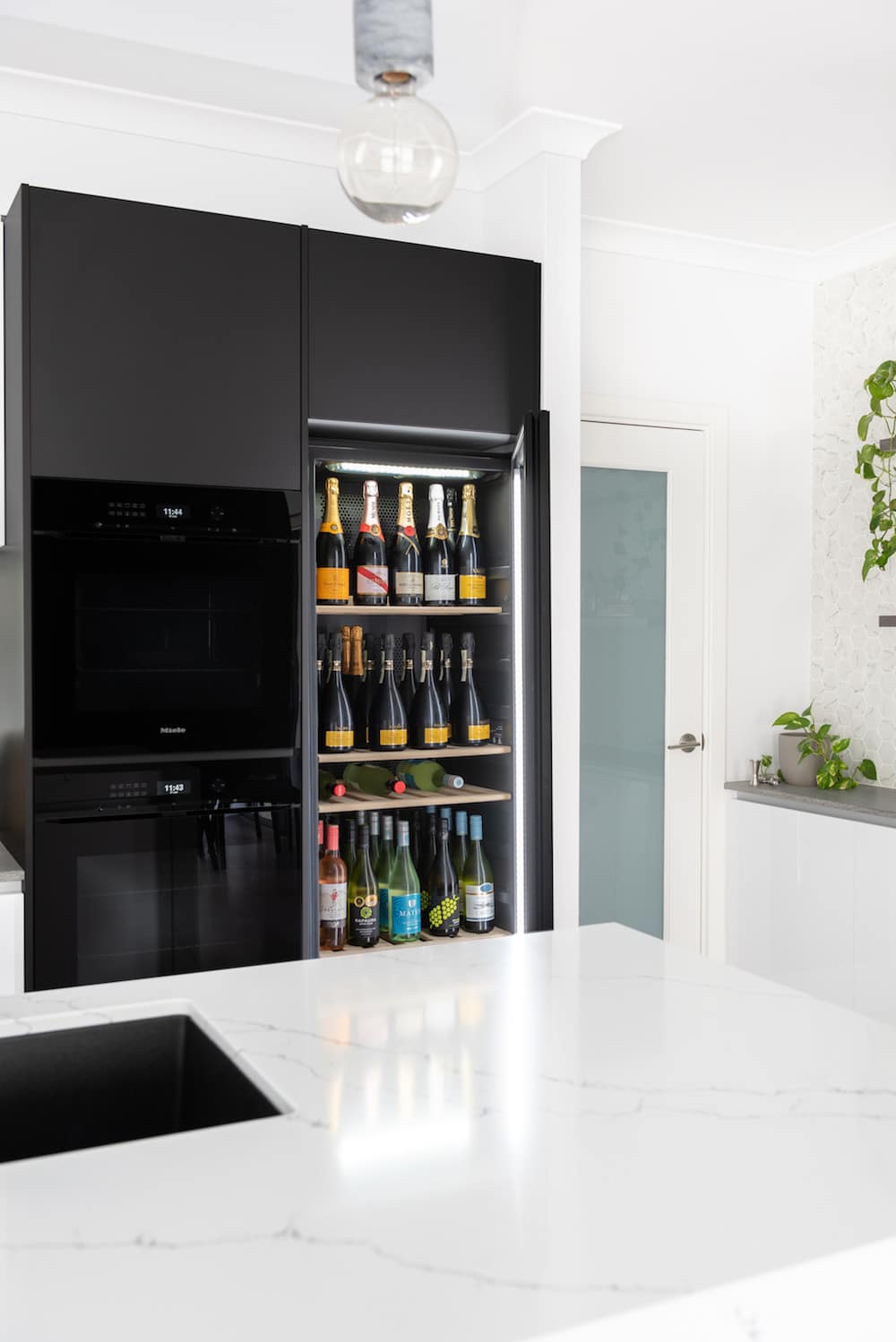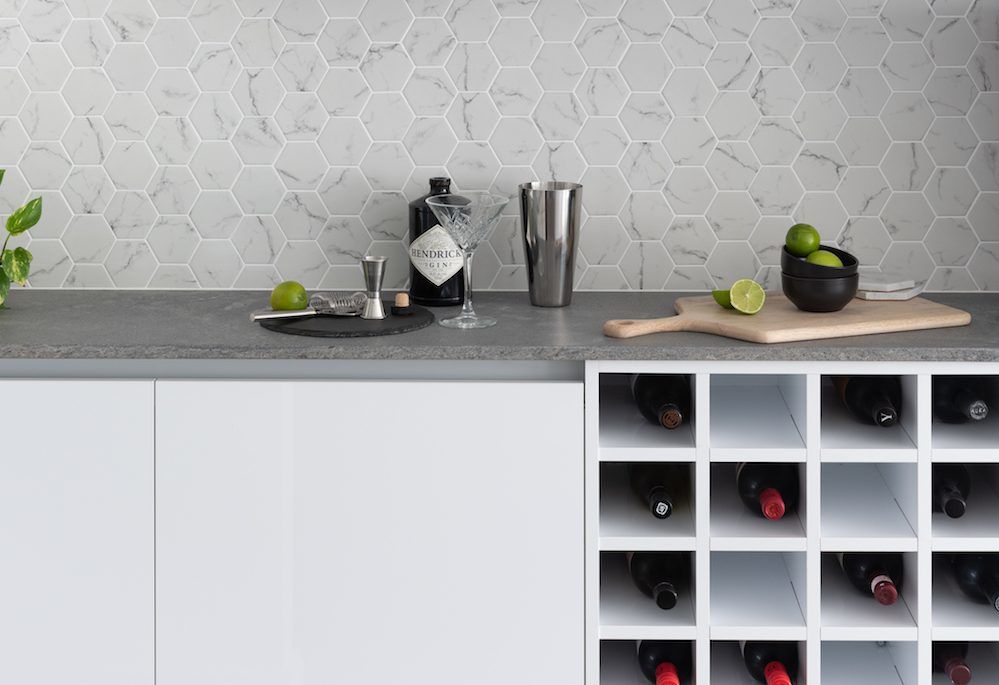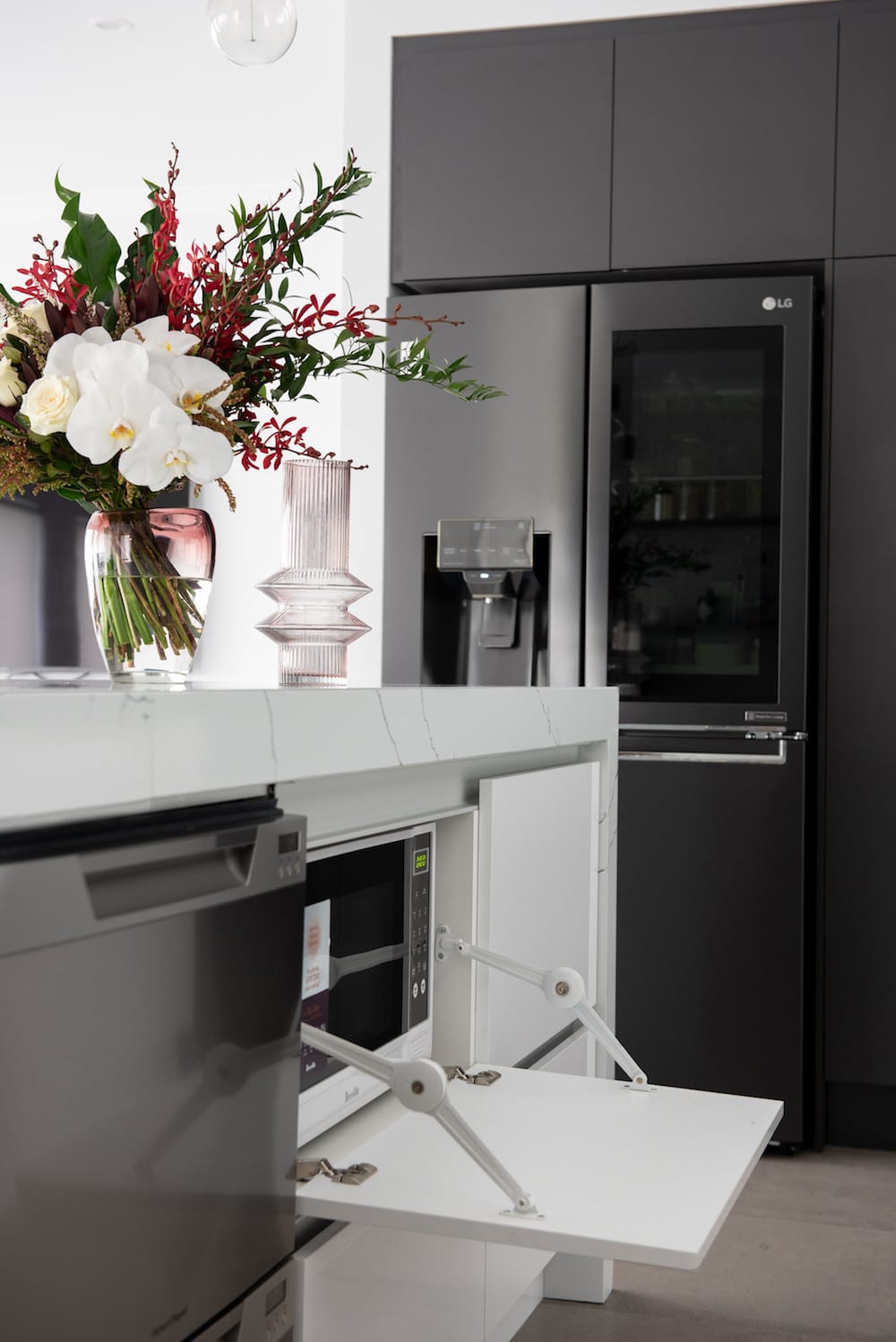 Watson Family by Kitchen Craftsmen Osborne Park
Light, bright and decadent space…this Kitchen Craftsmen design gives "open kitchen" a whole new meaning!
The external and internal spaces blend smoothly together and have an uninterrupted transition. Included in the kitchen are Caesarstone Osprey benchtops, Blum Legrabox Tip-On hardware, Warm White LED Downlighting and a DGW "Onyx" Metallic Painted Glass Splashback.
And what about that storage?! As designer Nathan Allam said, "I love the sleek Laminex Colourtech Satin Doors & Panels, which open up to generous cabinetry for the family's appliances and crockery."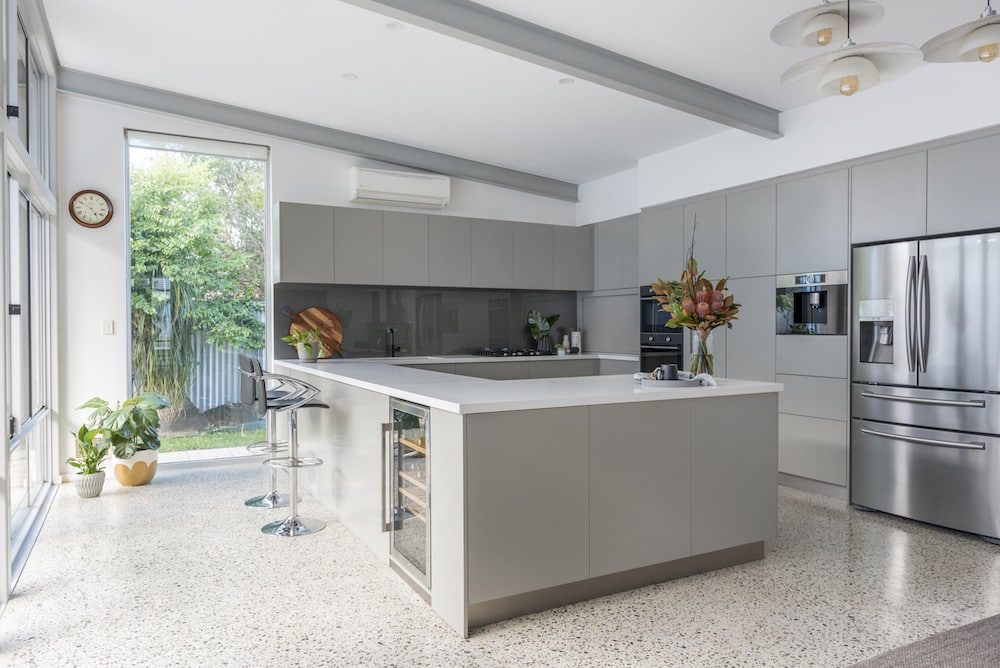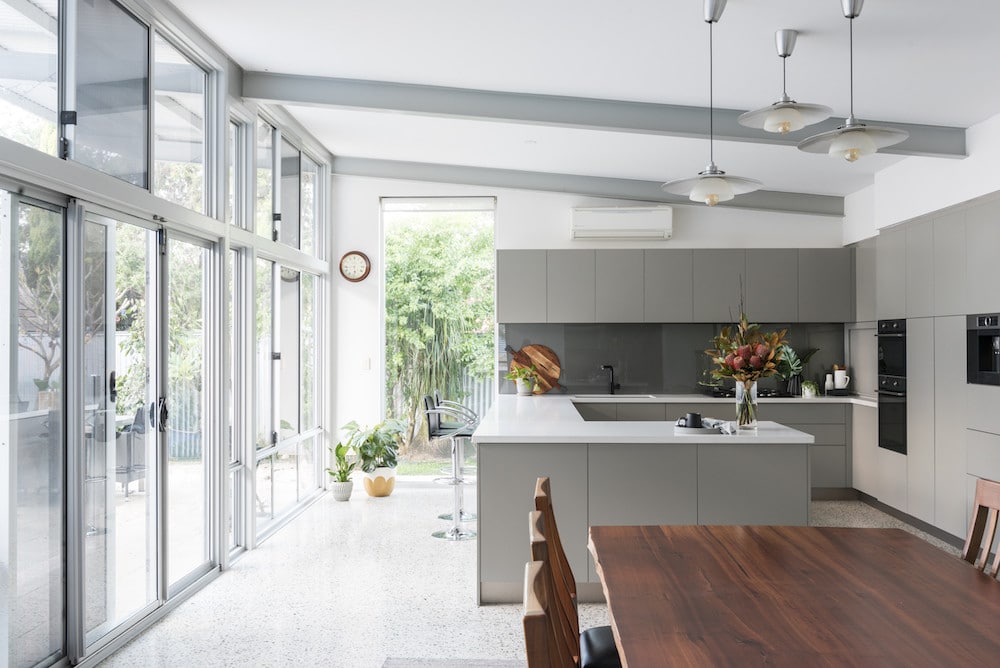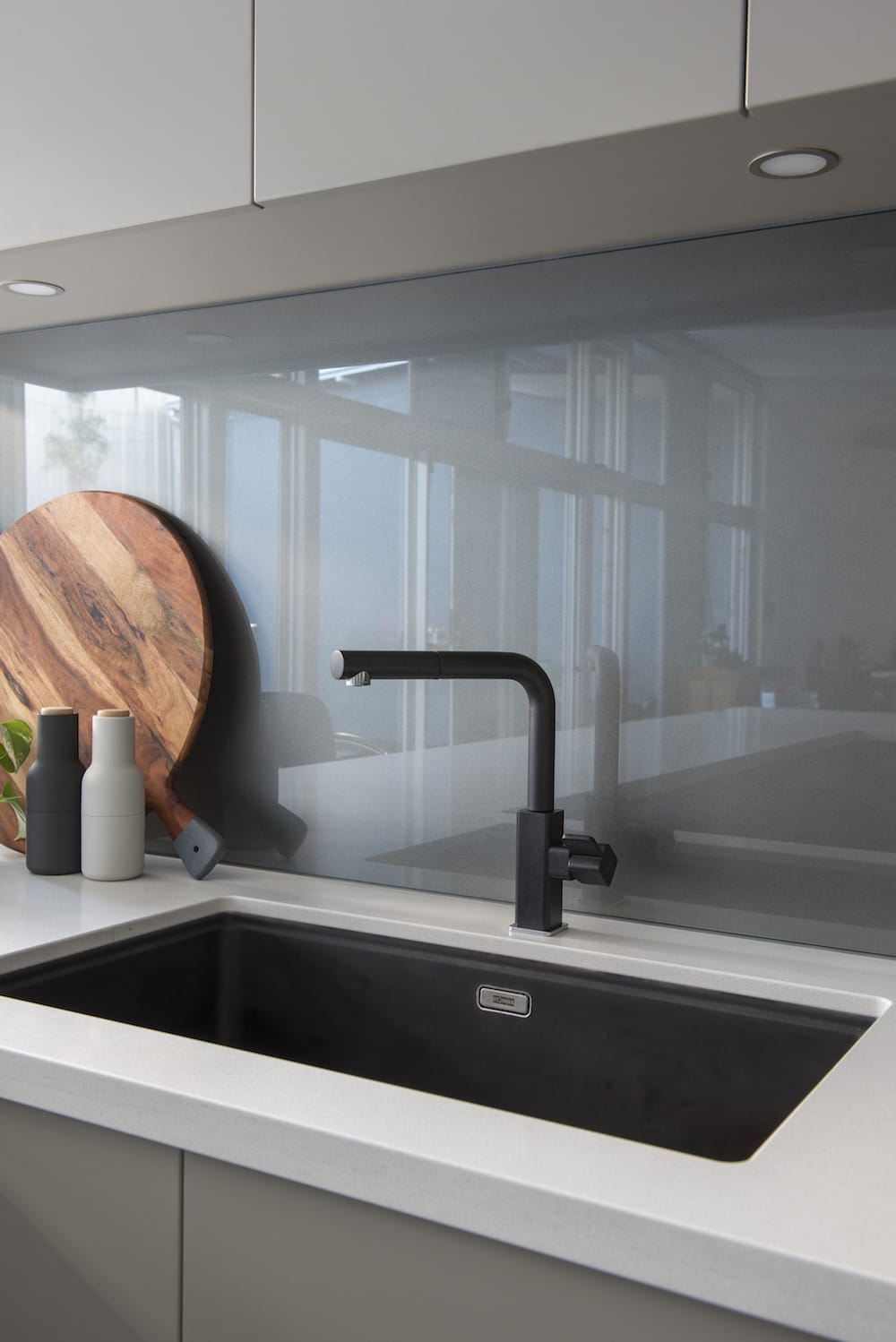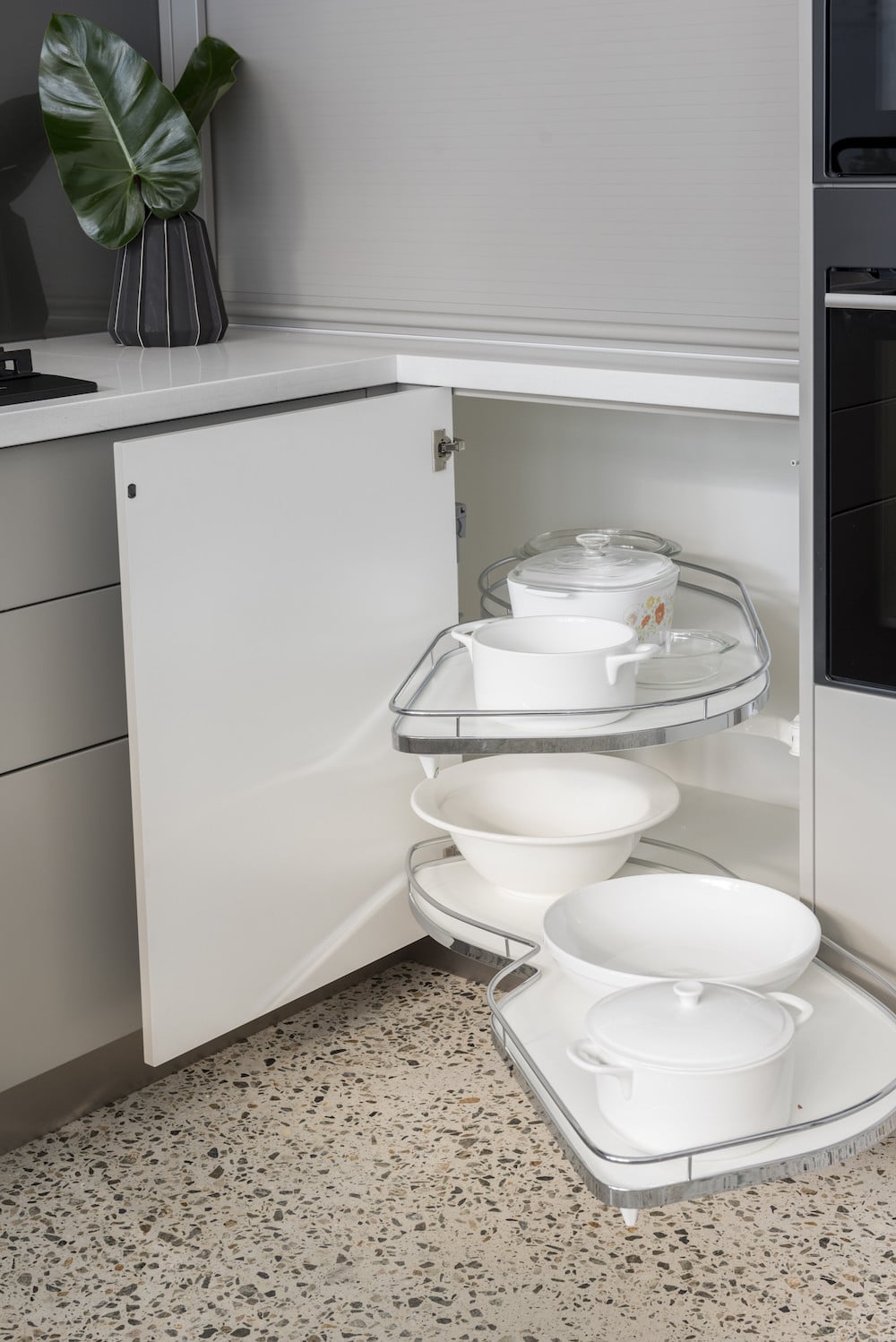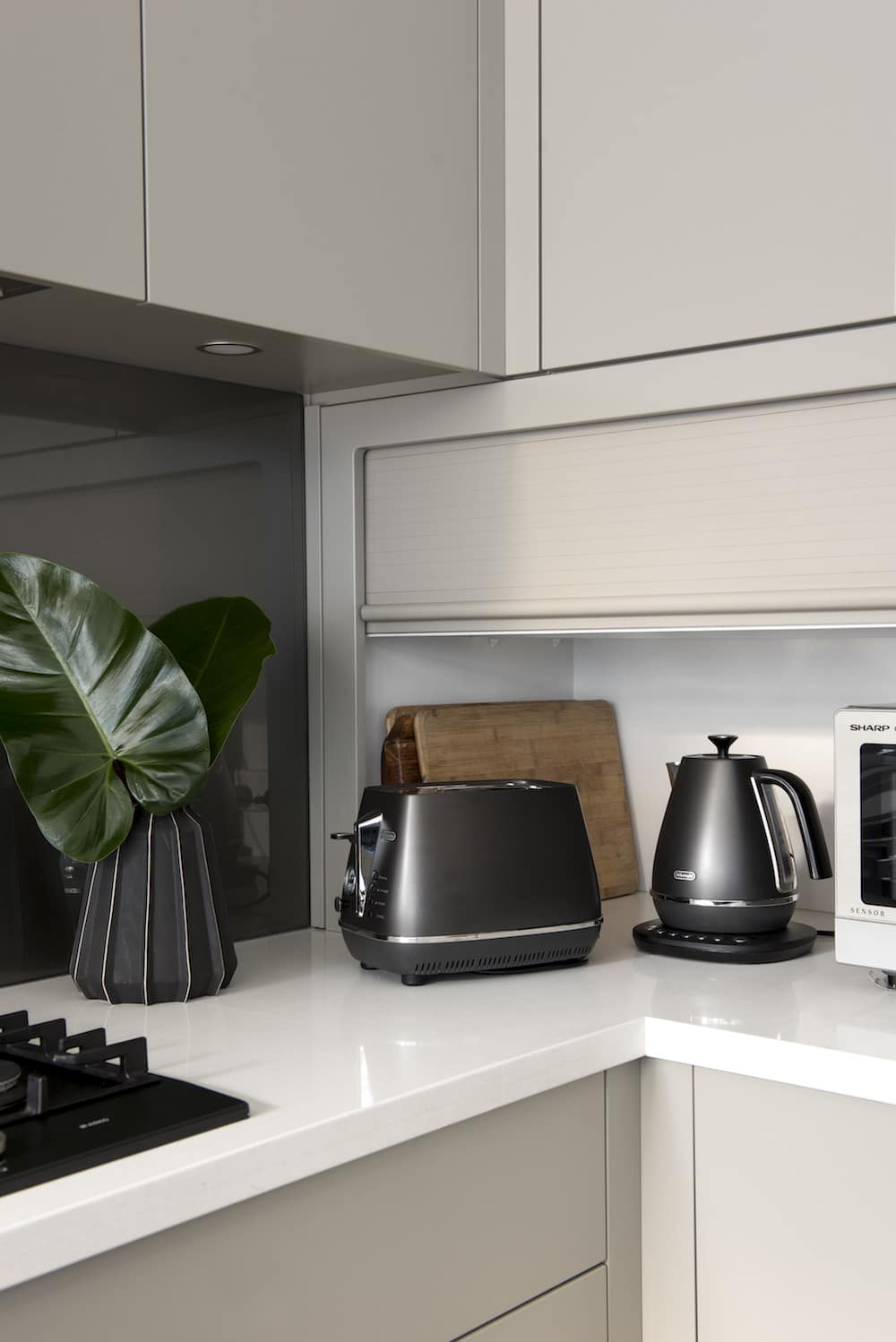 Walker Family by Kitchen Craftsmen Joondalup
Designed by Jason Moscarda at our Joondalup showroom, this neutral-themed family kitchen will stay stylish for years to come.
The streamlined design features a recent Polytec finish, 'Prime Oak Woodmatt' for the doors, while the benchtops are finished in Silestone Mountain Mist 40mm with Bullnose Edge detail. Finishing off the kitchen is a Cocoa Galore Metallic Glass Splashback and chic homewares in an array of neutral tones.
Not only were our clients in love with the final result, they were also pleased that "there were no delays what so ever, as one job finished the next was started".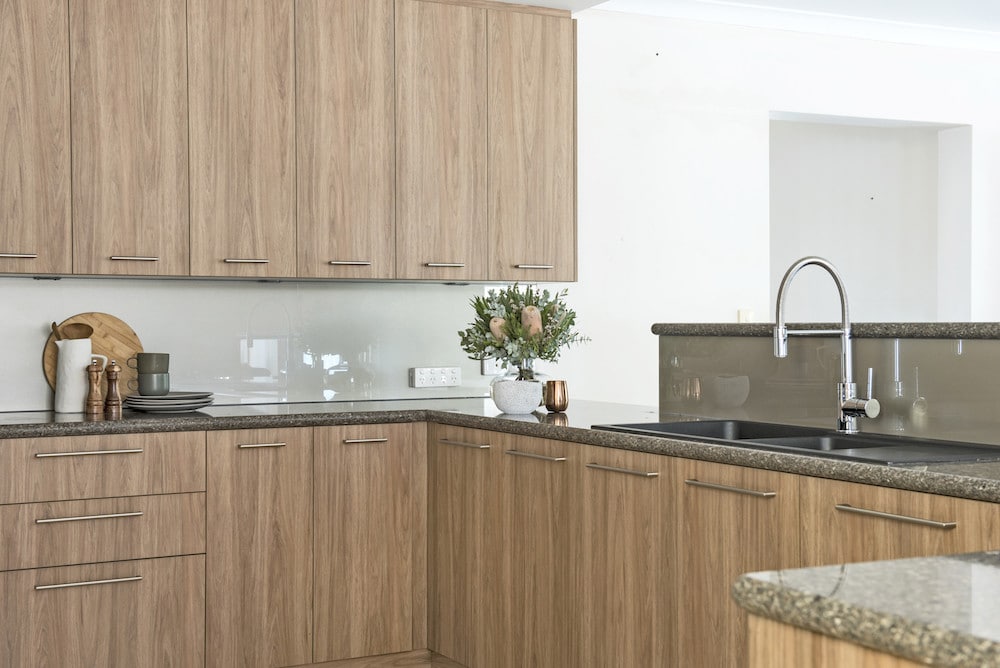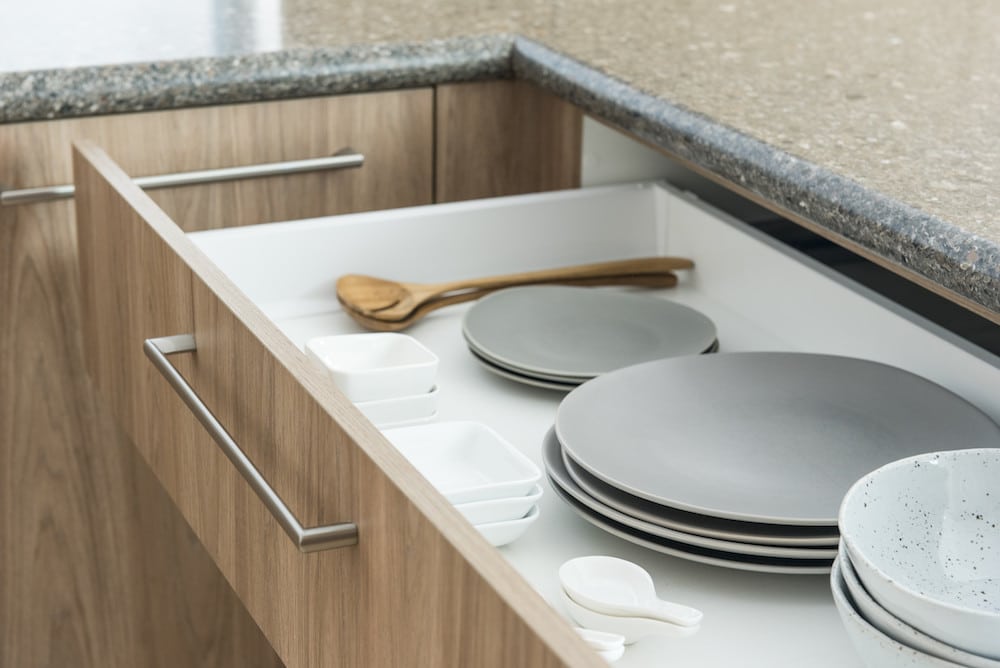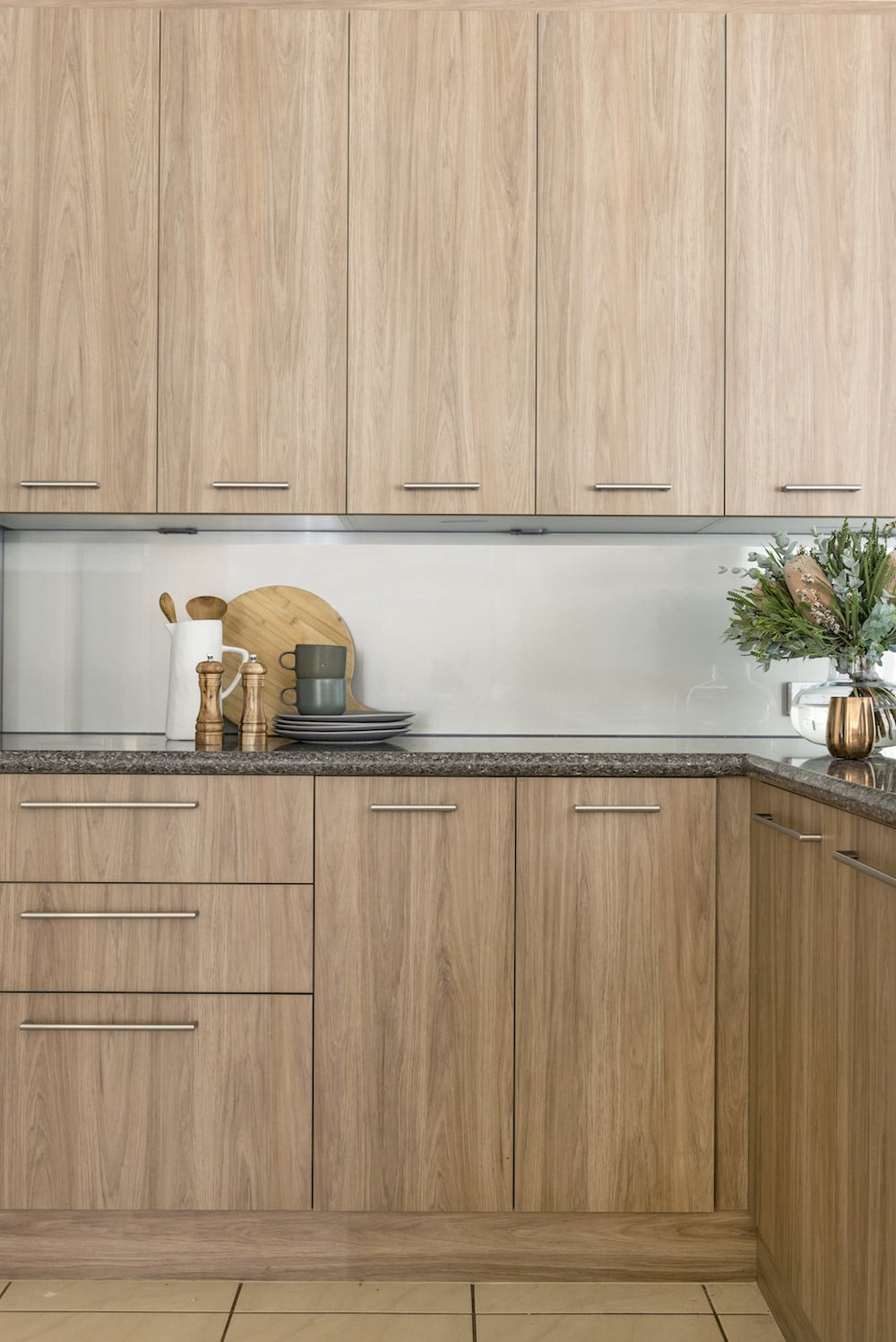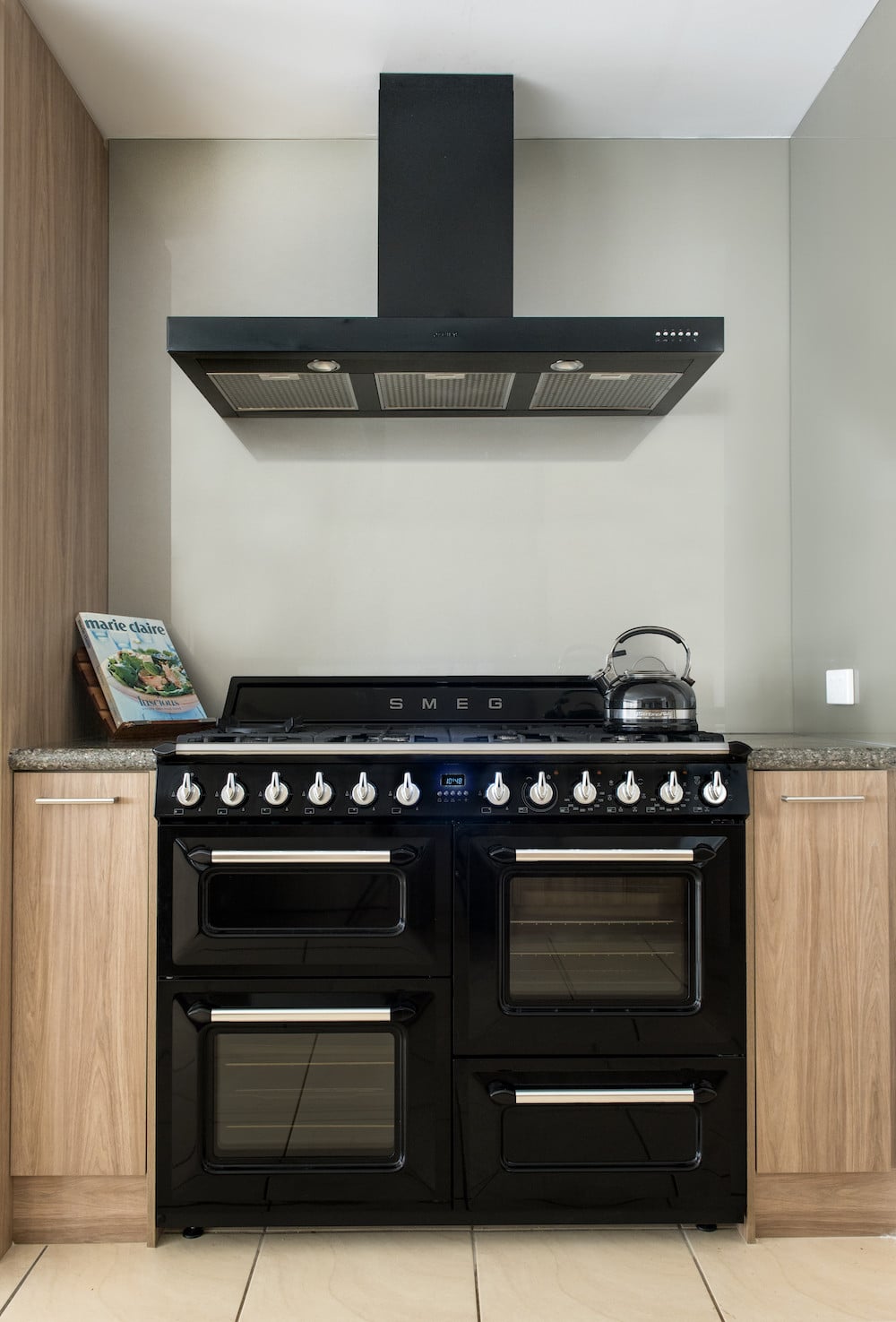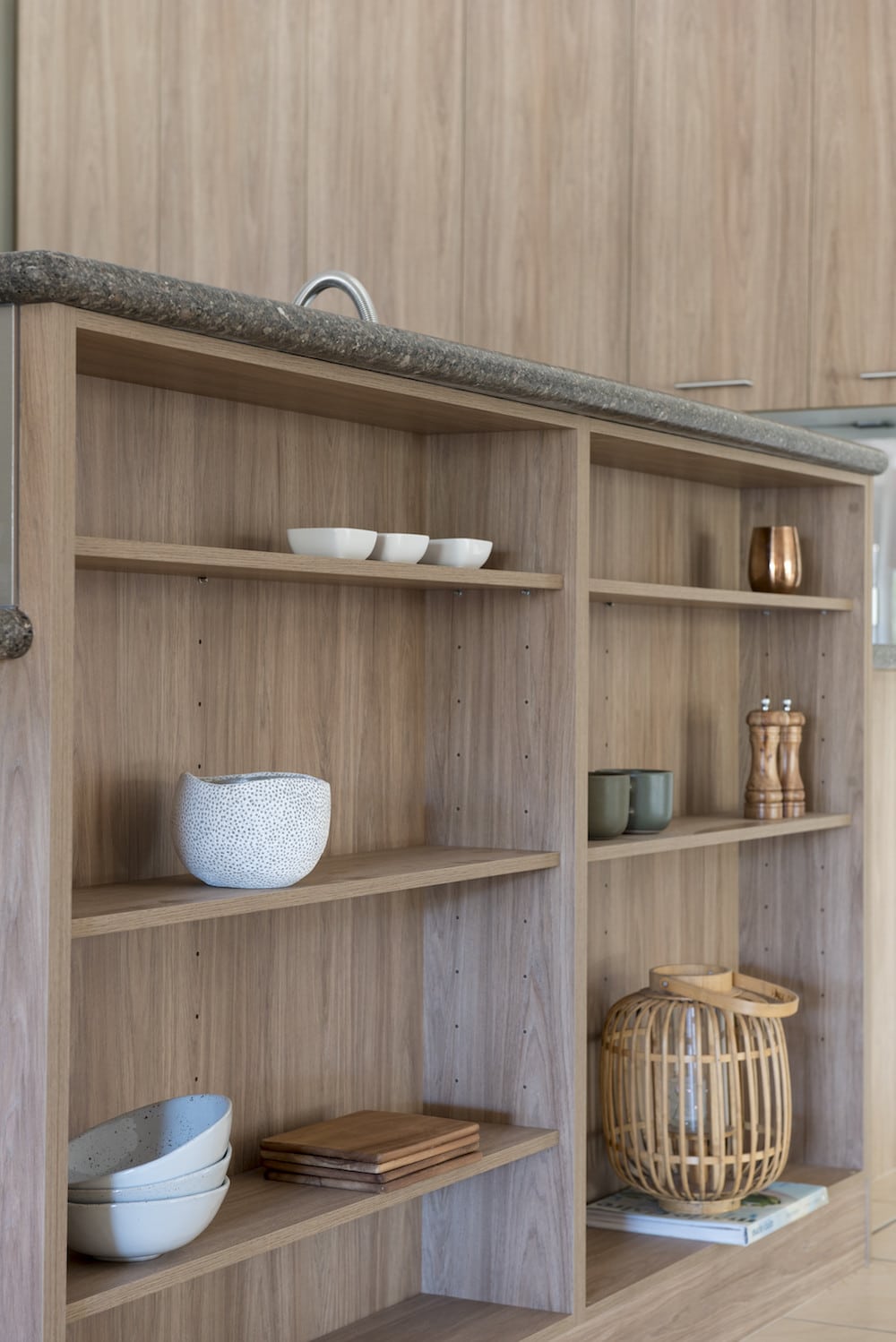 Laidler Family by Kitchen Craftsmen Midland
Go bold or go home… or even better, go bold IN your home! When the Laidler family approached us about updating their kitchen, we were thrilled to work together with them to create this distinctive look. The fiery red splashbacks, are perfectly offset by the neutral-coloured floors, Cosmopolitan White Caesarstone stone bench top and Polytec cabinetry.
To achieve the contrasting textures in the cabinetry, designer Stavros Mazarakis used soft neutral-toned Polytec cabinet fronts in Notaio Walnut Woodmatt and Ultraglaze Champagne Metallic. These durable cabinets are not only beautiful, but also easy to clean!
This kitchen doesn't sacrifice style over substance either. Its open-plan design and kitchen island means no more problems finding workspace as the owners navigate their next culinary adventure.