There are a lot of things to love about summer – and outdoor entertaining is one of them! After all, why bring more heat inside on those balmy summer nights? It's time to move the kitchen outdoors and entertain in style. Here are some tips to get you started.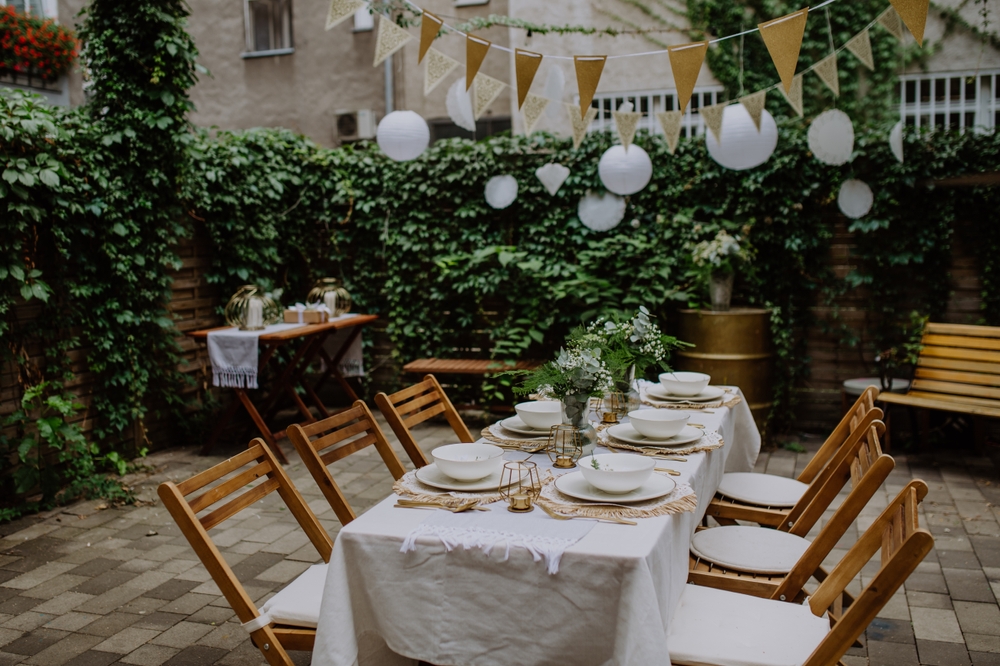 Seating
You'll want your guests to be comfortable – which means planning your outdoor seating in advance. A traditional outdoor table and chairs are a good choice for a more formal dinner, while lounge chairs and sofas are ideal for casual canapés under the stars. Choose furniture that is practical for outdoor use, weather resistant and easily washable, as outdoor furniture tends to get dirty.
Make sure to leave enough space to allow guests to wander about freely – especially if there are kids! If you're hosting guests during the afternoon or early-evening when your space gets a lot of sun, plan accordingly and use umbrellas, pergolas or trees to shade your seating area from the hot summer sun. That way you can enjoy the summer breeze and delicious smells of the BBQ without feeling the burn.
Let There Be Light
Nobody likes being left in the dark – especially when you're outside! One of the most important things to consider about your outdoor space is the lighting. Nothing too harsh – your guests don't want to feel like they're under the spotlight. Instead, think soft lighting such as solar lights in the garden, candles and even hanging lanterns (as long as you're careful). Hanging fairy lights in the trees or along the fence creates a great ambience and adds extra magic to a warm summer's night. If you're planning to cook outside, you'll need to make sure your cooking and preparation areas are properly illuminated.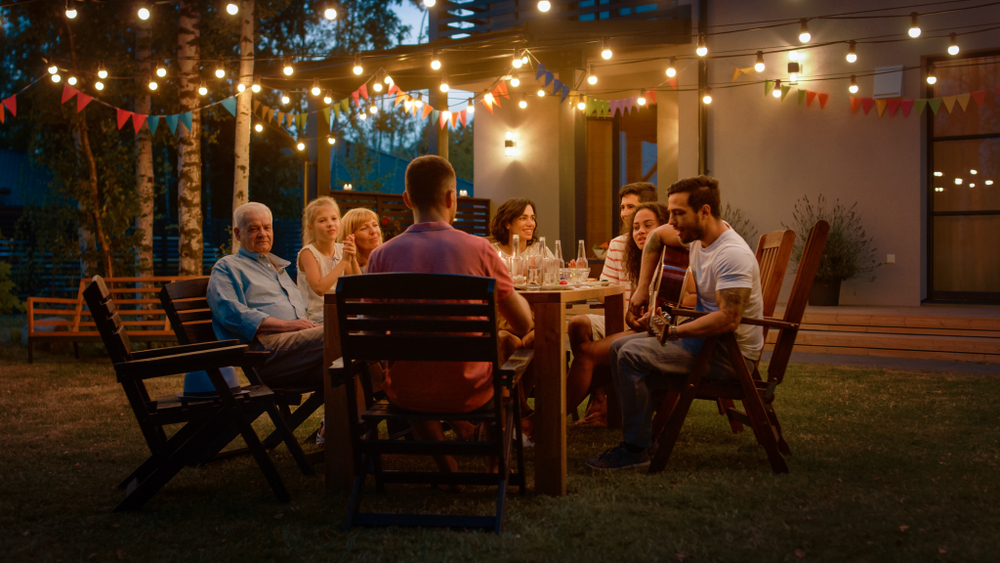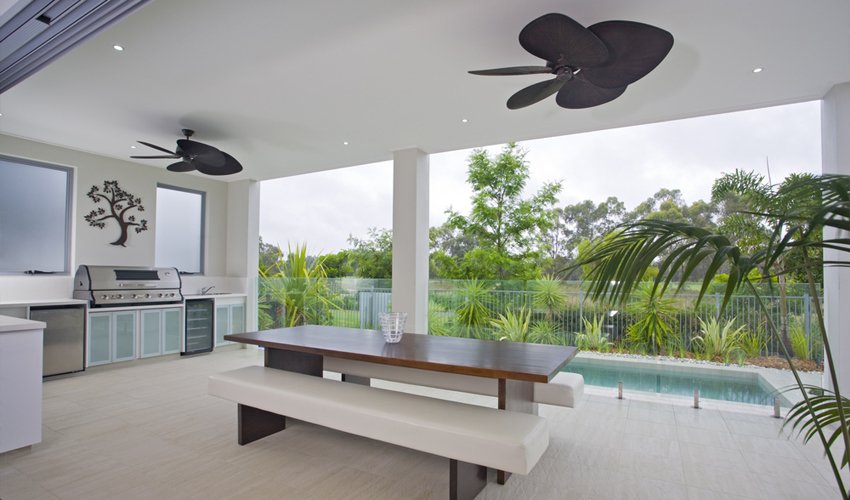 Climate Control
It's hot outside – so that means it's more important than ever to keep your guests cool and comfortable. Consider installing a ceiling fan if your outdoor space is sheltered, or bring out a few pedestal fans from inside. Make sure you have plenty of cold drinks on ice, too. If you're entertaining at night, we suggest having multi-purpose throws or blankets on your furniture that are both decorative and can be used if the night turns chilly.
Choosing The Right Outdoor Kitchen
So, you've got your seating, lighting and climate control figured out – and now it's time to consider your outdoor kitchen setting! A custom-made Alfresco Kitchen will not only add a real touch of style to your outdoor space, but also help to add real value to your home.
Outdoor Kitchens have been somewhat limited in the past, with the use of costly Stainless Steel, and Masonry or Brick Structure being all that was available. Whilst effective in withstanding our harsh Australian Summer, these do very little to offer substantial practical benefit, and do not assist in making the best use of your potential additional storage space.
With the introduction of outdoor rated decorative materials, such as Solid Acrylic, Compact Laminate, and Heat Rated Engineered Stone Surfaces, we are now able to offer the same flexibility, and design elements available that have previously only been used for your indoor kitchen.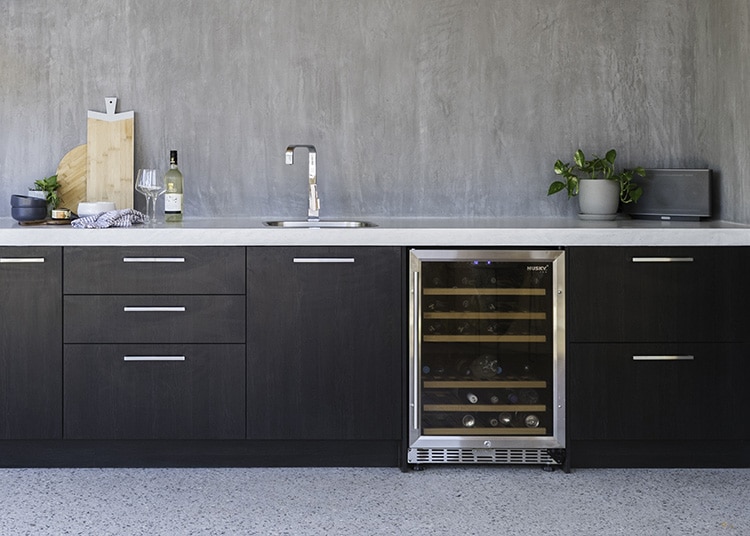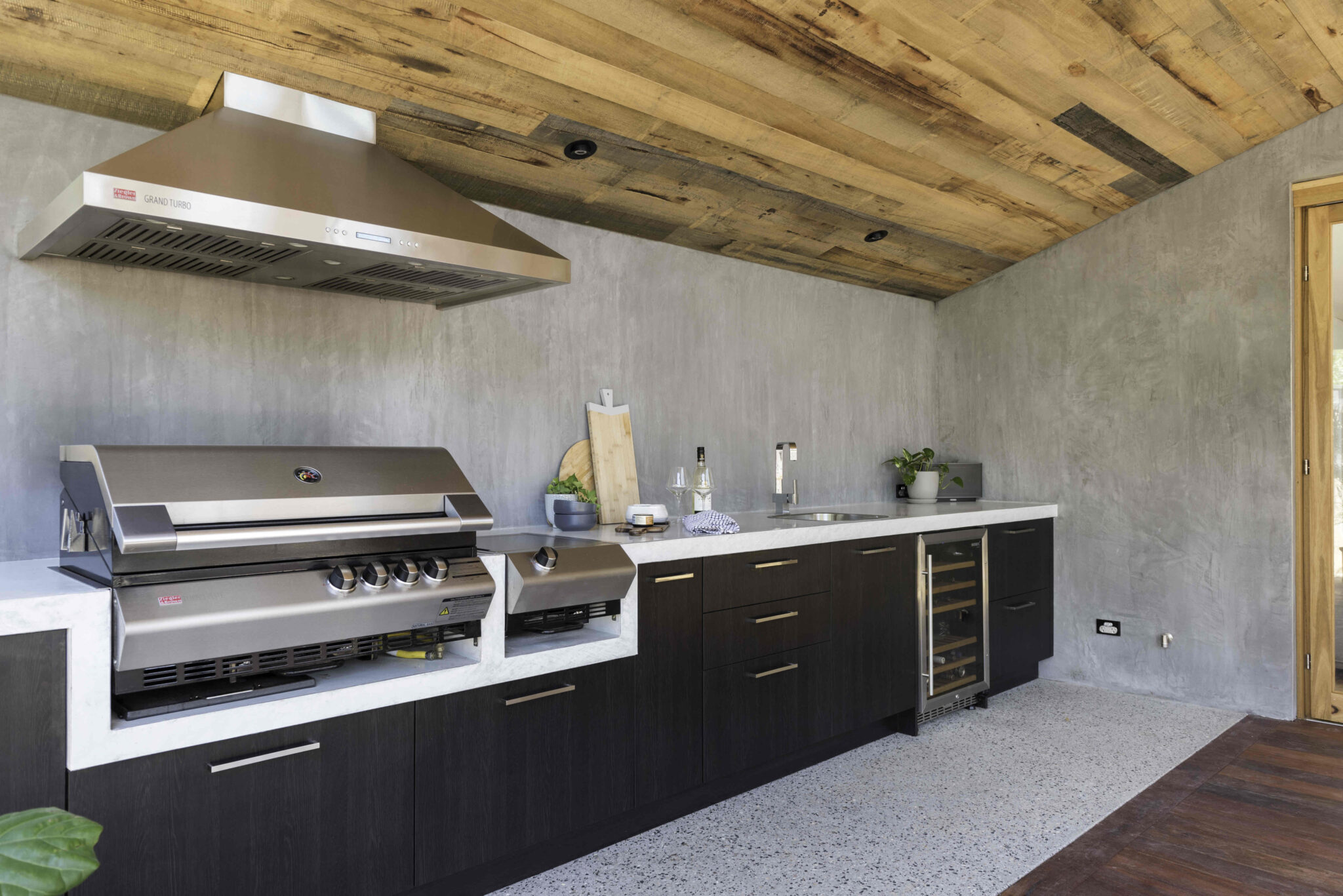 Finishes
Do you love that wide set of Cutlery Drawers that you have in your kitchen? Or the amazing Waste Unit that would be so useful in other areas of the house? Good News! We can recreate all of your favourite aspects of your indoor kitchen, in your new Outdoor Alfresco Kitchen! If you want your Outdoor alfresco Kitchen to feel like an extension of your home, it can be designed in the same style, and colour as your Indoor Kitchen, allowing your finishes to blend seamlessly into one!
What's Cooking
Sure, you'll need a BBQ. But what about the added extras? If you're planning on cooking up a storm, consider having an extra side burner or two. Also consider a hood for your BBQ for when it comes to slow-cooking your roasts or making pizzas. After the cooking, comes the cleaning. To make this process a breeze, we recommend adding a sink to your outdoor kitchen design, so you don't have to make several trips bringing all the dishes in. Plus, there's the added benefit that you and your guests don't need to rush inside every time you need to wash your hands.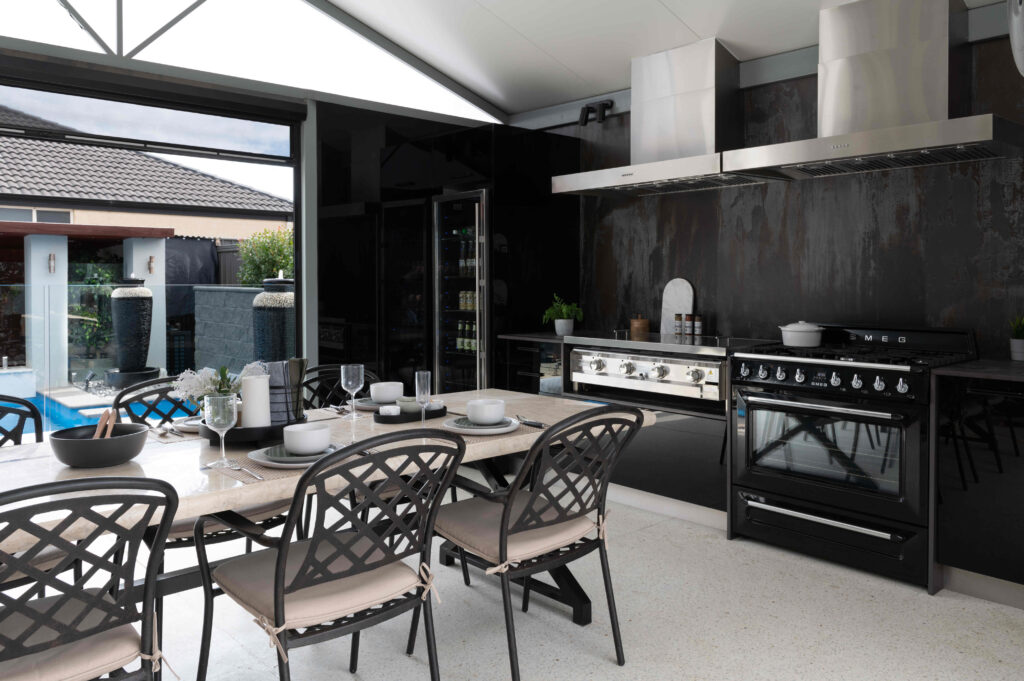 There are a lot of things to consider when it comes to choosing your outdoor kitchen – so why not talk to the experts? Kitchen Craftsmen offer a range of stunning outdoor kitchen designs that will add new life to your outdoor space. Why not visit your local Kitchen Craftsmen showroom or contact Kitchen Craftsmen to discuss your individual needs. With the weather heating up quickly, there's no better time to get started!
Kitchen Craftsmen is a proudly WA family-owned and operated business, and we take great pride in producing outdoor kitchens that stand the test of time. Don't just take our word for it, though. Take a look at what our customers have to say.