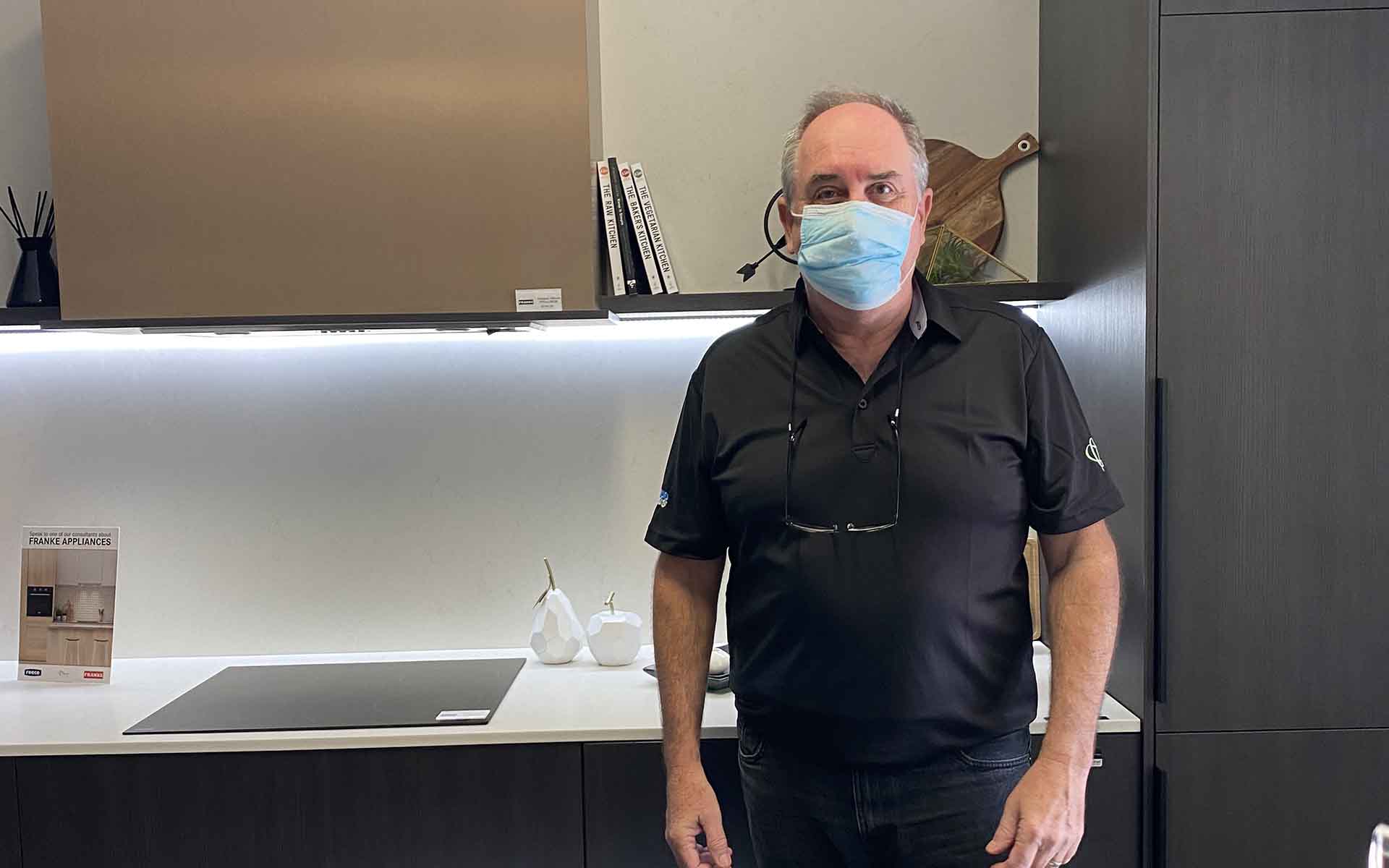 Rod is a kitchen designer with more than a decade of experience designing dream kitchens for the people of Western Australia. Rod can also help you build your dream bathroom, laundry or alfresco.
Today, Rod answers some of our questions about designing a great kitchen and what trends he has seen lately.
So, tell us, what is the one thing that people don't think about when they're starting a project?
People don't often think about the additional costs that they need to allow for, for services such as plumbing, electrical and structural work. They also don't consider how venting rangehoods and flooring footprint can affect the design layout. Sizes of appliances compared to their space is also not considered in some cases. Sometimes people have chosen a 900 cooker and their kitchen space is 2 x 3 metres which doesn't allow enough space for storage. If they can be flexible with appliances, they can make their kitchen a lot more functional.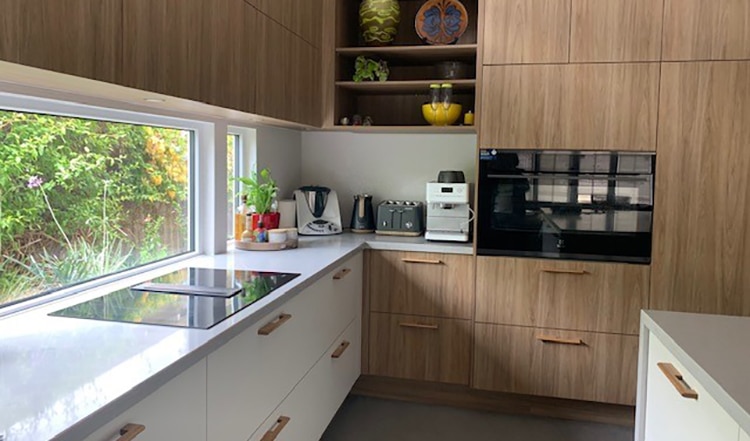 What colours are you seeing being used more and more? Do you think these are trends that will last?
A lot of people are still going for light colours to keep the house light and bright. But I've noticed recently, there's a lot of people going for these dark blues and light Polytec Venette Oxford and French Navy in Laminex. They look great but I'm not sure that trend will last. I think people will go back to lighter colours.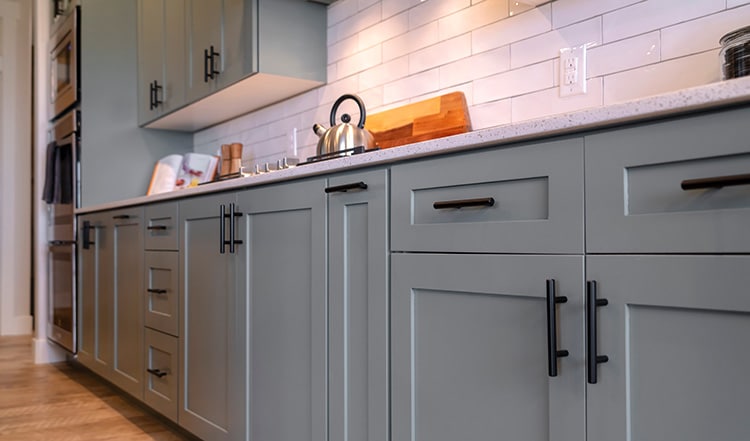 What's your favorite style of kitchen? Why? Is this style reflected in your own home?
U-shaped with peninsula bench because it's family orientated and social and yes, I do have that in my house. I think modern is my favorite look. Flat doors, waterfall ends and practical rebated handles – rather than recessed handles as they are either hard to use or take up cabinet space.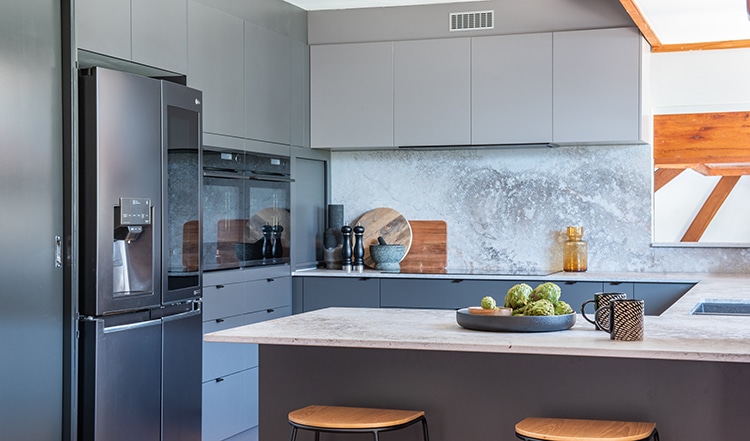 What are the first things you think about when designing a kitchen for a client?
The first thing I think about is the client brief versus their structure and dimensions and how they can merge to give the customer the best possible design.
Tell us a bit about your favourite client project to work on.
I like renovations rather than new builds because I love being able to improve what they currently have. I have a client that is moving her kitchen (in a very old house) into the dining room (so she is expanding it). It's created these two breakfast bars that marry up together because we're taking a window and sliding door out. We're dropping one of the windows down to create a servery through to the outside. She was absolutely blown away by how it was transformed and so was I!
Ready to make your dream kitchen a reality? Talk to one of our kitchen designers today for a free consultation. Plus, we also offer 0% finance for 6 months*!