Remember the feeling the first time you laid eyes on your brand new kitchen? We're going to help you relive that feeling every morning with our tips for thoroughly cleaning and maintaining your kitchen.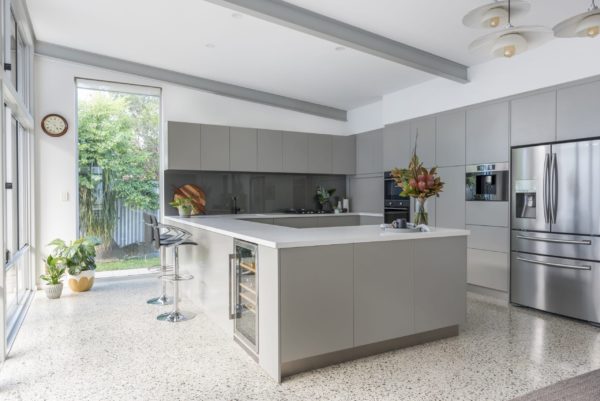 Reduce Clutter
Sorting out cupboards and keeping surfaces clear not only gives the appearance of a tidy, organised kitchen but also makes it easier to maintain. Go through each cupboard and drawer meticulously, removing things you no longer use or that don't belong and organise them in a way that makes them easily accessible. This is the time to let go of reusable containers that don't have a lid and that old salad bowl with the chip in it.
Sort the Fridge and Pantry
Have a bin bag handy and throw out old food and leftovers. Next take everything out so you can wipe the shelves down to remove sticky spots and crumbs with a cleaning cloth and household cleaner. Reorganise your shelves in a way that makes sense to you with labels facing forward so they're easy to grab when you're in a hurry.
Out of Sight, Out of Mind
It's time to check those places above eye-level. Give spots like the top of the fridge or wall-mounted cabinets that are quite often forgotten about a dust and wipe over. (Don't be worried about the floors getting dusty, they'll get some TLC later.) Remember your light fixtures and the rangehood, which might need some kitchen degreaser.
Appliances
Your oven, microwave and stovetop work hard throughout the year, and don't get cleaned as often as they should.
You can clean your microwave with products you already have in your house, such as all-purpose cleaner or vinegar. Remove the turntable and wash it in the sink before cleaning out the microwave itself. Try an abrasive cream cleaner for stubborn food stains and splatters, thoroughly rinsing off with water. Do the same thing on your stove top, removing grates before spraying cleaner.
We know cleaning your oven is difficult and messy but we've got you covered. You'll find some handy tips for natural cleaners that could work a treat in our previous blog post Oven Cleaning Tips.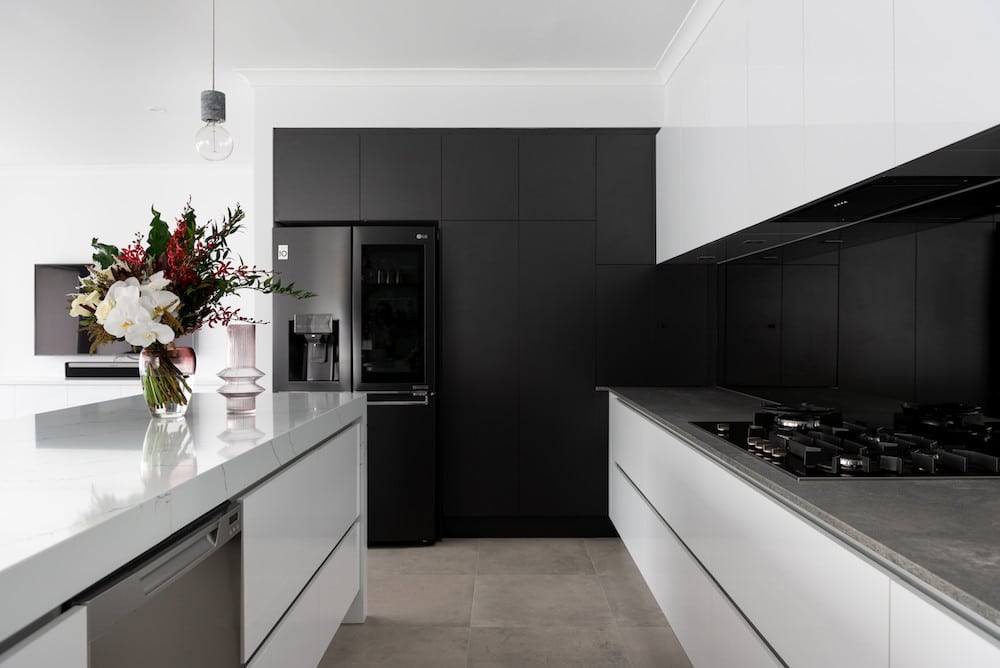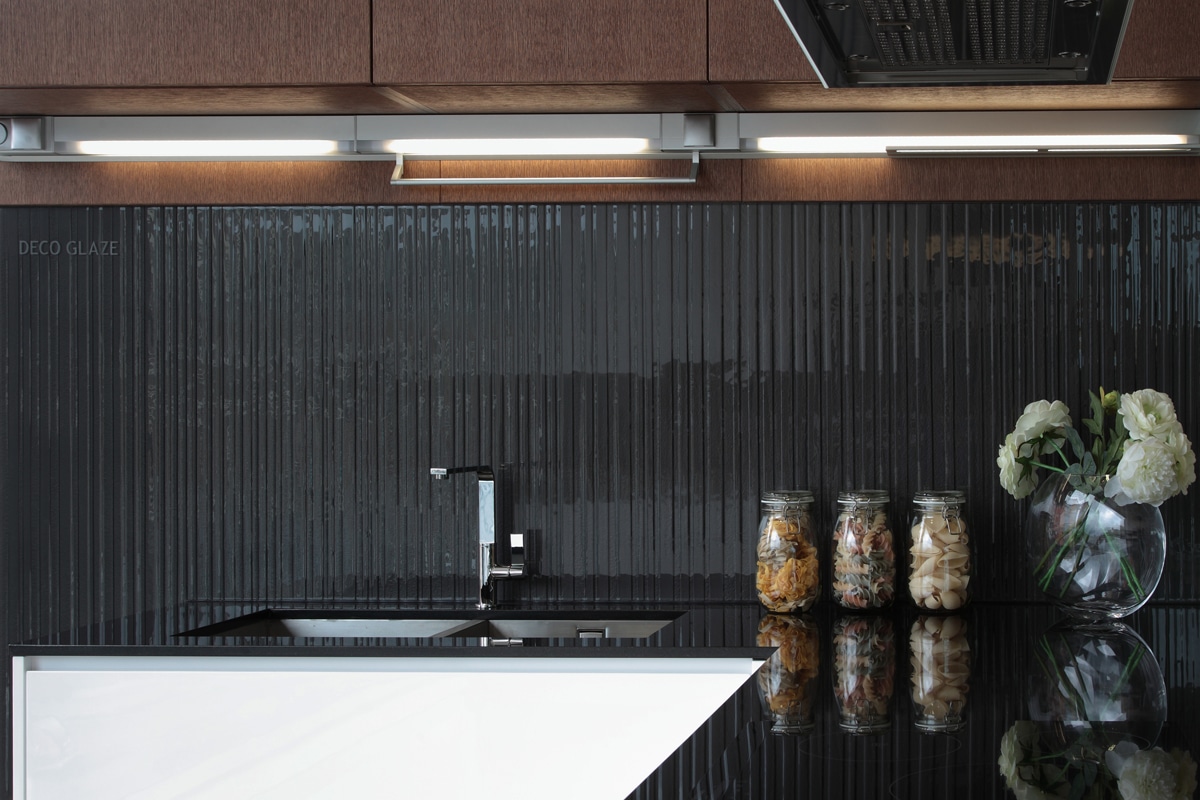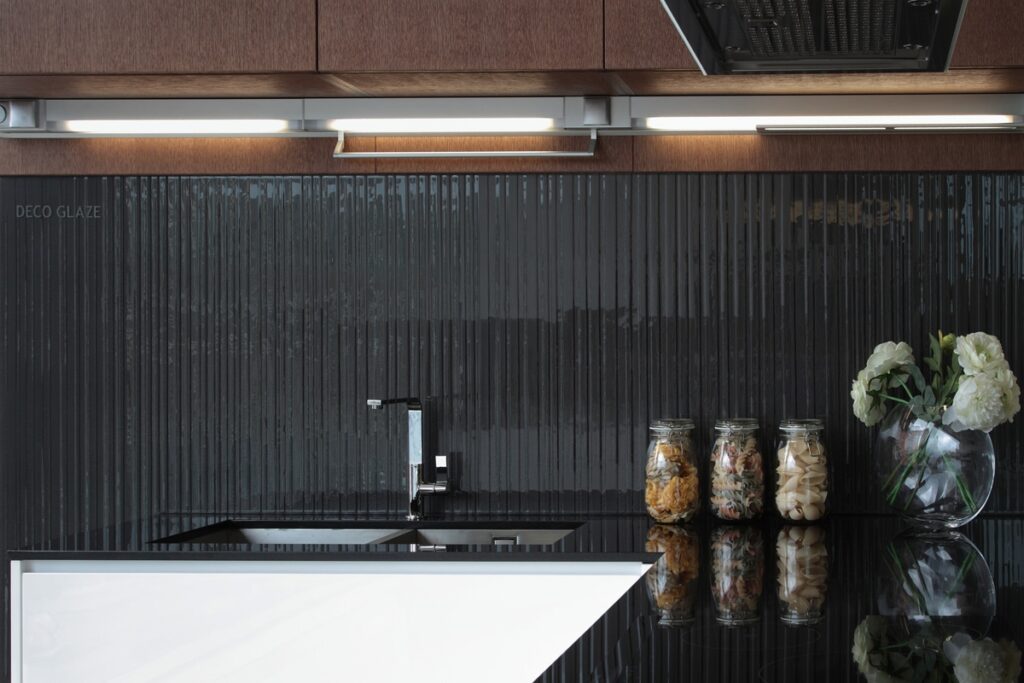 Clean All Surfaces
Whether it's drops of tea or coffee, or just daily dust and dirt, benchtops and cabinet doors in a kitchen can turn from clean to grubby in very little time.
Wipe over your benchtops with a damp cloth and kitchen surface cleaner. Next give each cabinet and drawer a good scrubbing inside and out with warm, soapy water. You'll be amazed at what a difference this can make. If you've got an engineered stone benchtop from Caesarstone, Essastone, Dekton or any of our other great suppliers, you may have been supplied with a special cleaning product and instructions – be sure to follow these when cleaning for the best possible result.
Disinfect Your Sink
Did you know the kitchen sink can be one of the dirtiest items in your household? To keep it hygienic and fresh start by removing any sponges or dishes in the way, including the drain stopper. Use a disinfecting spray and a damp cloth to clean the tap, drain and basin. (Don't forget to thoroughly clean the drain stopper or plug!) Boil the kettle and pour it down the sink to clear any odour-inducing grime that's made its way down the drain. Rinse out the rest of the sink with hot water at this point then wipe over with a dry cloth to leave it sparkling.
Wipe Down Windows
Don't let grimy windows prevent your kitchen from looking its best, especially when you've spent all this time cleaning it up. Give your windows a proper clean with soapy water, then grab some newspapers and white vinegar to give them some serious streak-free shine, and watch the light pour in.
Floors
The only thing left now is the floors. Start by vacuuming all the dust and debris you've swept onto the floor and then thoroughly mop depending on your flooring material.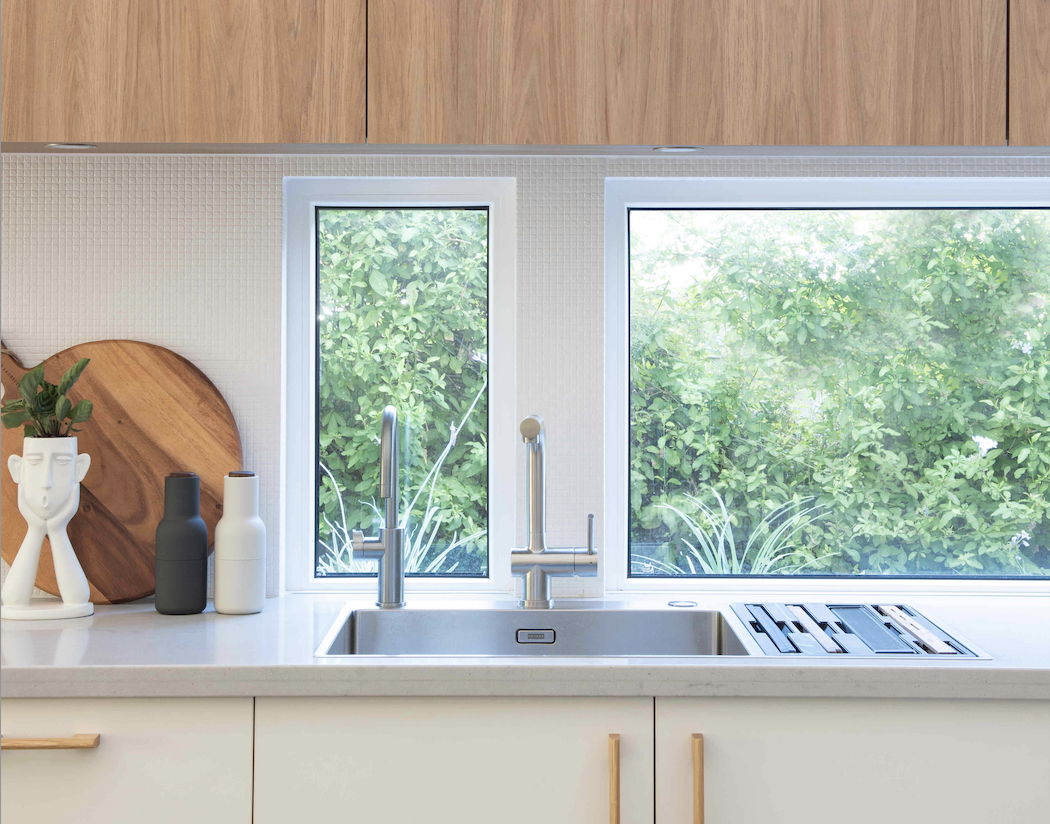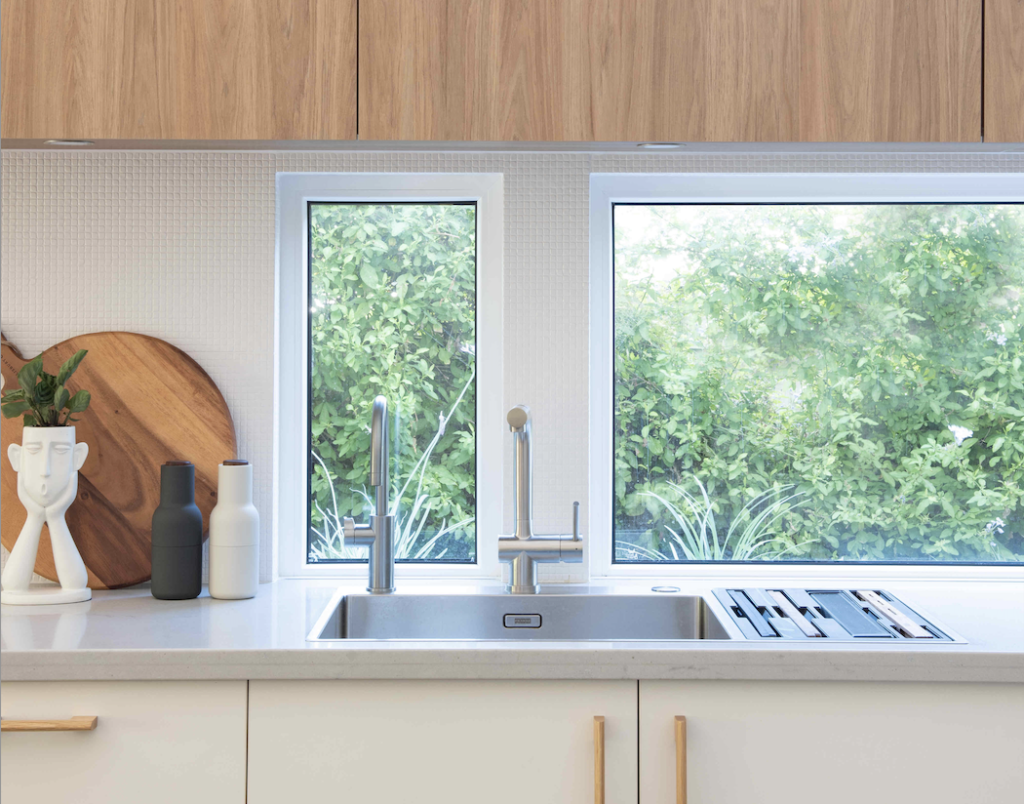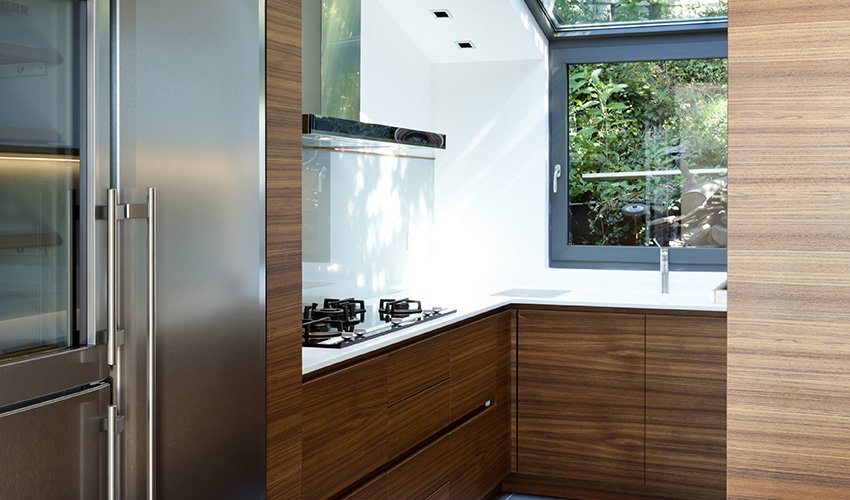 To avoid needing to do an extensive clean too often, try to pick up the following habits to maintain a clean and tidy kitchen:
Clean as you go when cooking,
Wipe over bench tops in the evening and keep items minimalist where possible,
If you don't have time for a thorough clean, rinse dirty dishes to avoid lingering food smells,
Run the dishwasher at night so you wake up to clean dishes,
Keep sink clean and empty,
Keep cloths and cleaning products easily accessible but out of sight,
Make the pantry and fridge clean out a regular occurrence.
If you're ready to completely clean out your old kitchen, we can take it away and custom design you a brand new kitchen. Contact as today to arrange your appointment for a free design and quote.