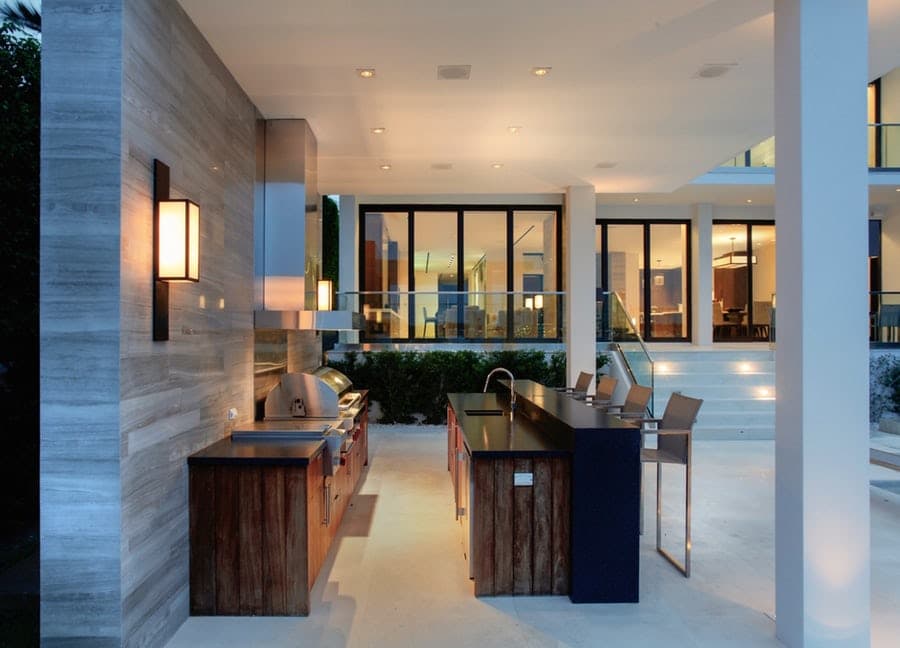 Here's how an outdoor kitchen can add value to your home.
Our Perth entertaining and relaxing lifestyle is a joy all year round, with glorious, lazy summer sunshine, and invigorating winter warmth.
So it's no surprise the old wheeled barbecue has been put aside for sleek, outdoor kitchens – high on the must-have list for today's homes.
And if you do it right, investing in a quality outdoor kitchen will add real, lasting value to your home. Here are six great reasons why:
---
Outdoor living is in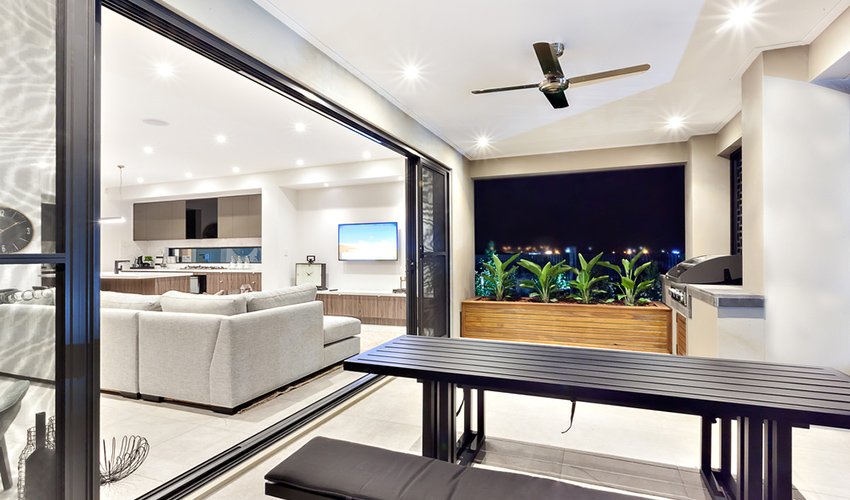 Photo: Kitchen Craftsmen
We love to live, entertain and relax outdoors at home in WA. It's hard to put a value on this, but it's easy to see how an outdoor kitchen enhances living enormously. Gathering with friends and family to celebrate happy times around good food is integral to our lifestyle. An outdoor kitchen means no-one is left inside, and everyone's involved in one place. Bringing people together in a wonderful atmosphere is truly priceless.
---
Create more useable space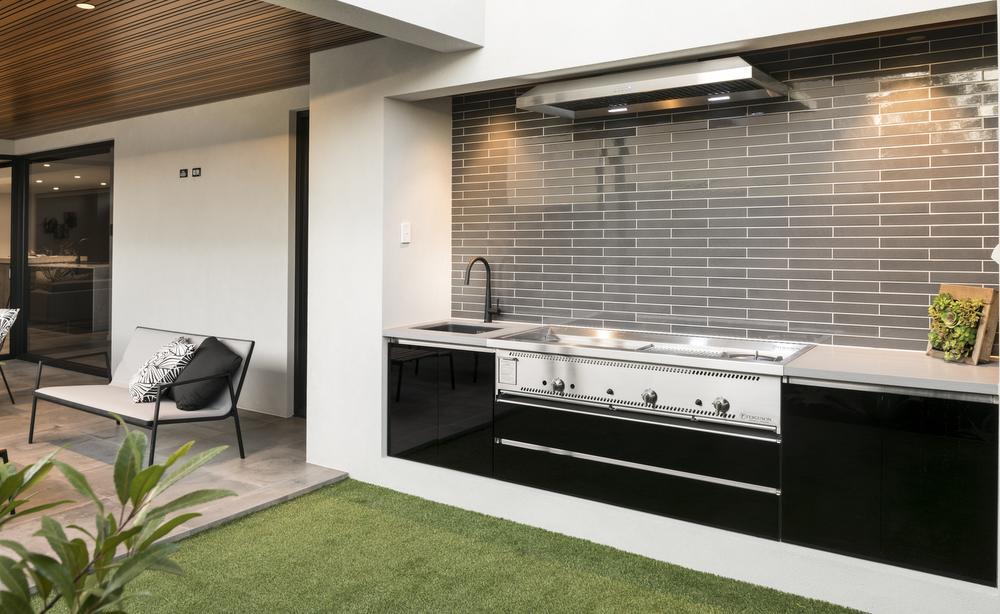 Photo: The West
More space is a plus in any home, and if it's useable, flexible space, it holds even greater value. A covered outdoor kitchen, usually within your alfresco area, creates an additional 'room' and space for cooking and entertaining. With the bonus of year-round use, it becomes an extension of your interior living. And if you're planning to sell your home in future, potential buyers can easily appreciate the lifestyle and practical value of this space.
---
Ideal for every season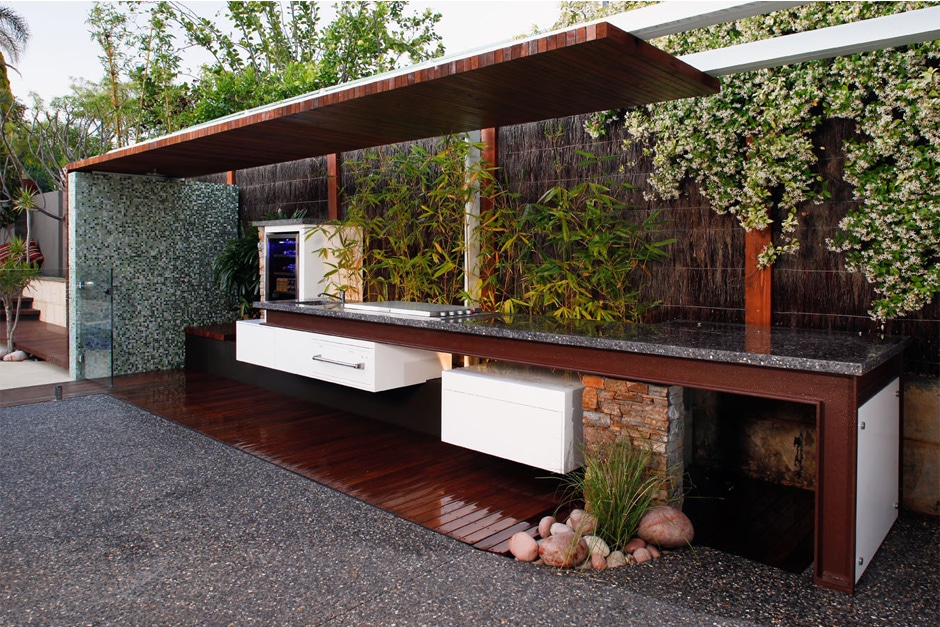 Photo: Australian Outdoor Kitchens
Perth's perfect, year-round climate makes an outdoor kitchen a clear winner when it comes to home value. While sunny days and long, balmy summer nights are idyllic, our pleasant mild winters are equally ideal for outdoor kitchens. If you feel chilly, there's the option to include an outdoor gas or bio-ethanol fireplace, which adds further appeal and ambience. Future buyers always value a beautiful and functional space for year-round use.
---
Value in appliances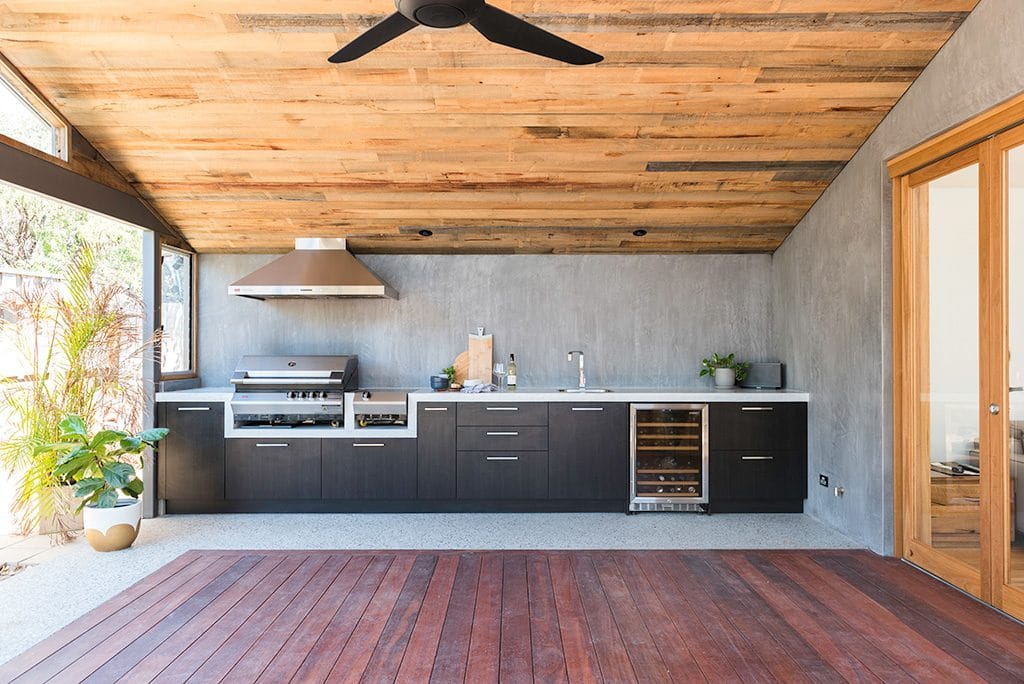 Photo: Kitchen Craftsmen
Choose excellent quality appliances and fittings that stand up to the outdoors. Select sinks, tap fittings, stone benchtops, fridges, cooktops and appliances with timeless design appeal. Chat to the experts to work out your best investment for items such as a high-end barbecue, pizza oven, dishwasher and even a dedicated wine fridge. Think about plumbing (hot and cold water?) power and gas points. Ease and convenience also contribute to the value of your kitchen.
---
More than a kitchen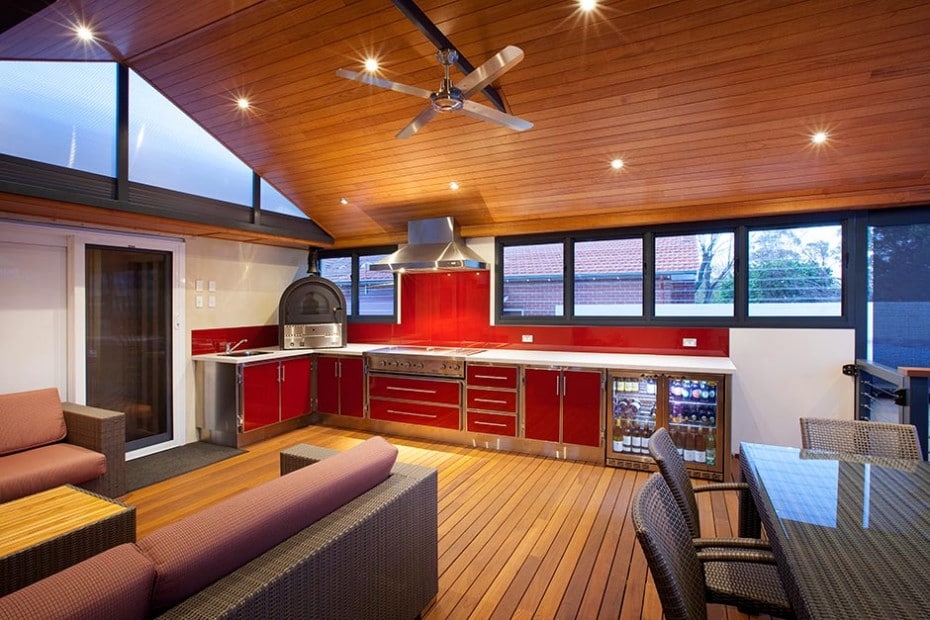 Photo: Patio Living
Outdoor living is a lot more than a kitchen or alfresco area. While a premium kitchen looks stunning on its own, the overall value it adds can be extended when you combine it with landscaped gardens, exceptional outdoor furniture, built-in seating, plus other vital elements such as lighting, heating and cooling. If you're after something that underlines real luxury, how about a swim-up bar?
---
Go with design flow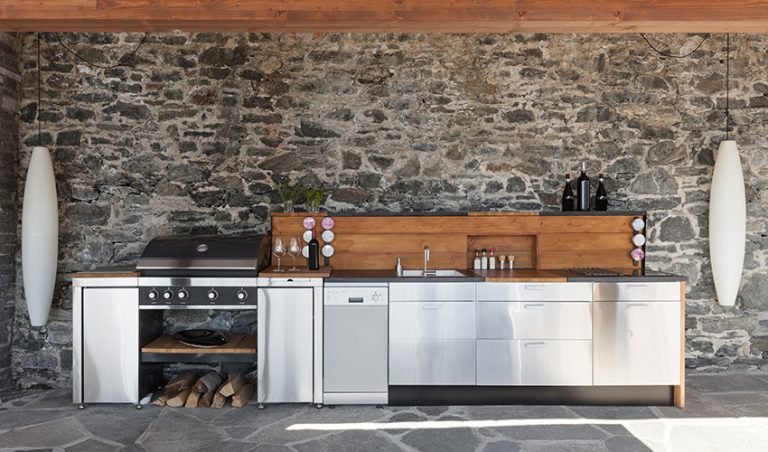 Photo: Kitchen Craftsmen
Like any part of your home, good design is critical to the value an outdoor kitchen adds. To work seamlessly, your outdoor kitchen should promote a natural flow and continuity through the space. Our professional Kitchen Craftsmen designers are full of valuable expertise when it comes to the functionality and flow of your outdoor kitchen, and they're happy to guide you to maximise your investment and your lifestyle.
Investing wisely in a quality outdoor kitchen that appeals to buyers and tenants definitely offers a good return.
---
Check out some of our other blogs for more outdoor kitchen inspiration:
5 TIPS TO CONSIDER WHEN BUILDING YOUR OUTDOOR KITCHEN
DESIGNING THE ULTIMATE ALFRESCO KITCHEN
MOVE THE KITCHEN OUTDOORS TO ENTERTAIN IN STYLE
---
This summer, get inspired to create your new outdoor kitchen. Pop in and chat to the Kitchen Craftsmen team at one of our five showrooms.