It's a given that in the festive season, our kitchens come to the fore as the true heart of the home. With food-focused celebrations and gatherings over Christmas and New Year, giving your kitchen the styling love it deserves can be tricky.
So follow these nifty tricks and techniques to see your festive season kitchen come to life as positively Instagram-worthy!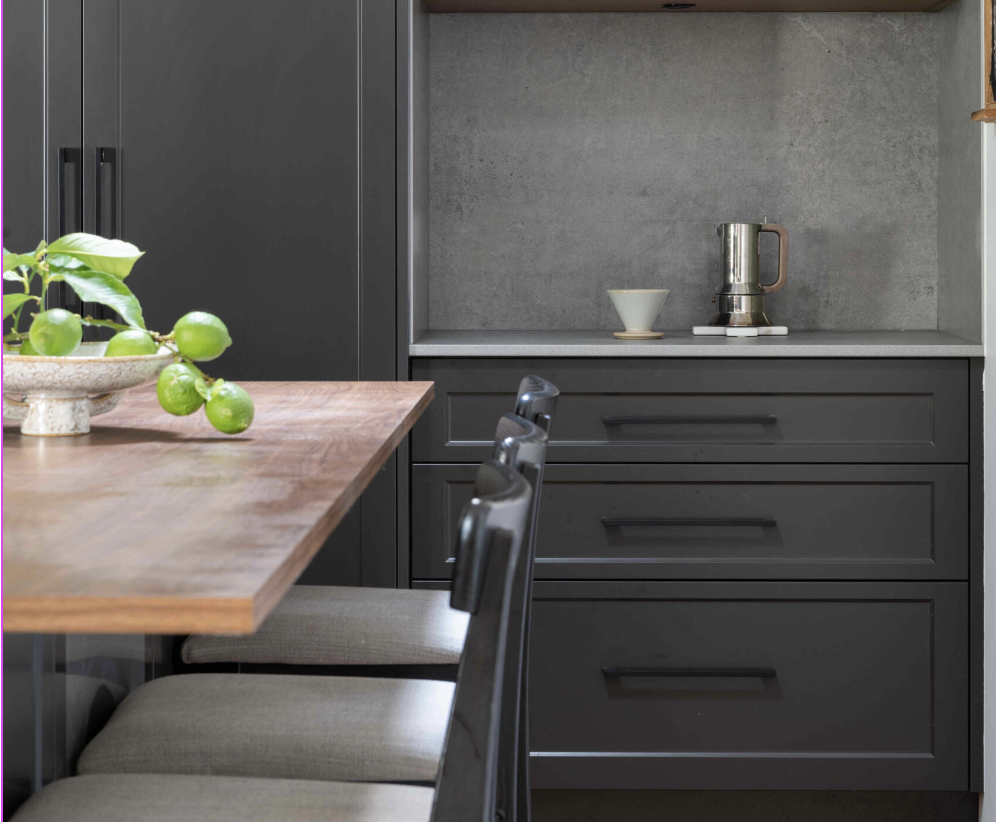 Group and Display Items
Create visual drama this way, and display your favourite items. Stack pretty plates, and group dishes. Use a tall cake stand for bright summer fruits. Arrange Christmas decorations on a platter. Pop brightly coloured baubles into a row of wine glasses. Display your iced home baking in a tall glass canister alongside mini gift boxes. You can even group barstools to create a sense of welcoming togetherness.
Plants and Greenery
Plants add life and vibrancy and work well with most elements. They don't need to be large and overwhelming. Their fresh green colour lifts the mood and tone, and they complement natural features like wooden chopping boards. In a white kitchen or on light benchtops, a pot of flowering red poinsettias makes the perfect hero pic.
Work Your Colours
Any Insta-worthy pic depends on colour and contrast. So work yours to bring out the best of your kitchen style. A classic white kitchen suits dramatic colours. With a minimalist style kitchen, pick one contrasting colour for accent. Remember red and green are not the only festive colours, although they're great for the camera! Think Aussie Summer colours of nature, and bring in flashes of brilliant orange, bright metallic blues, and silvers.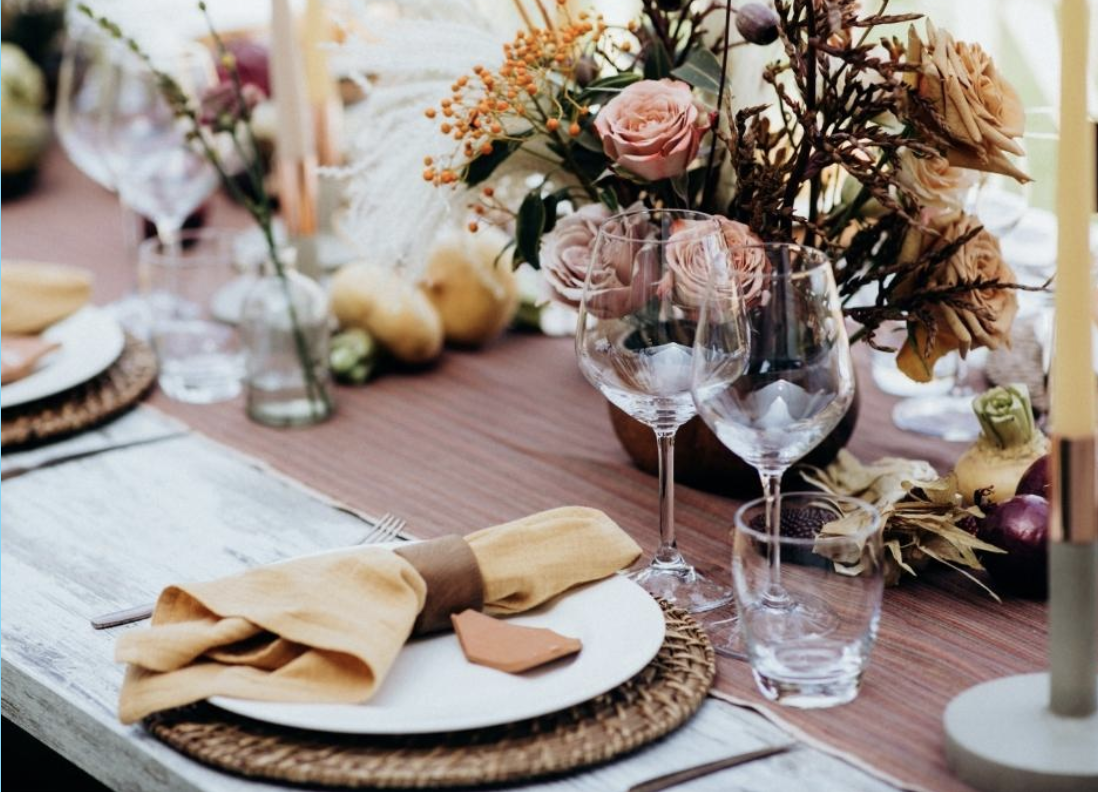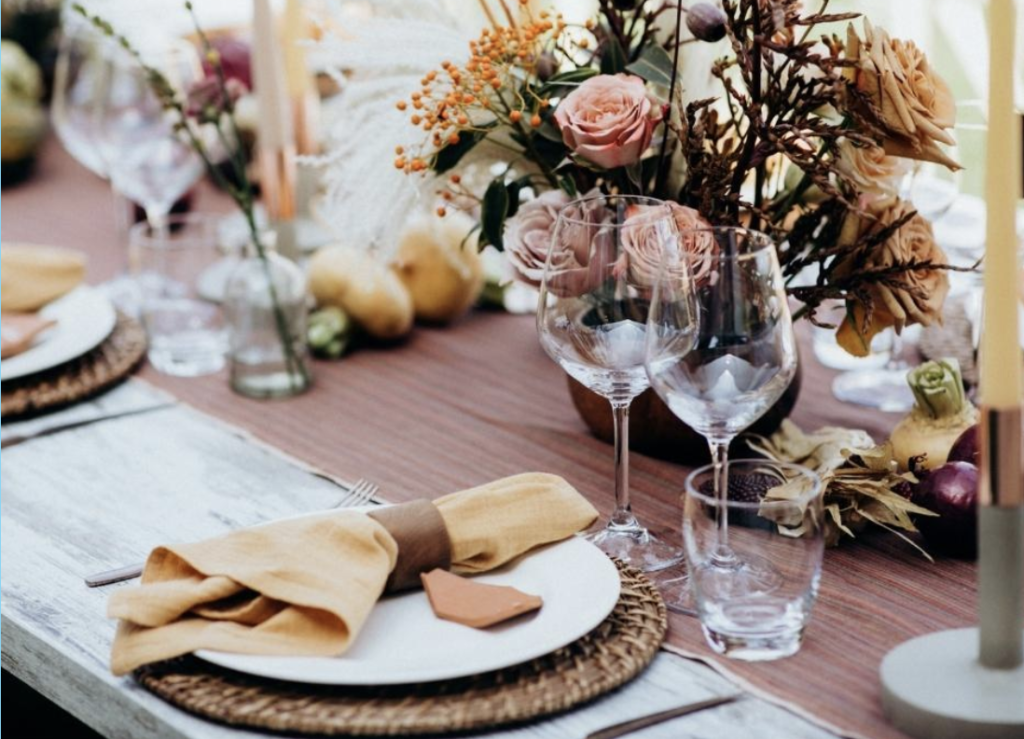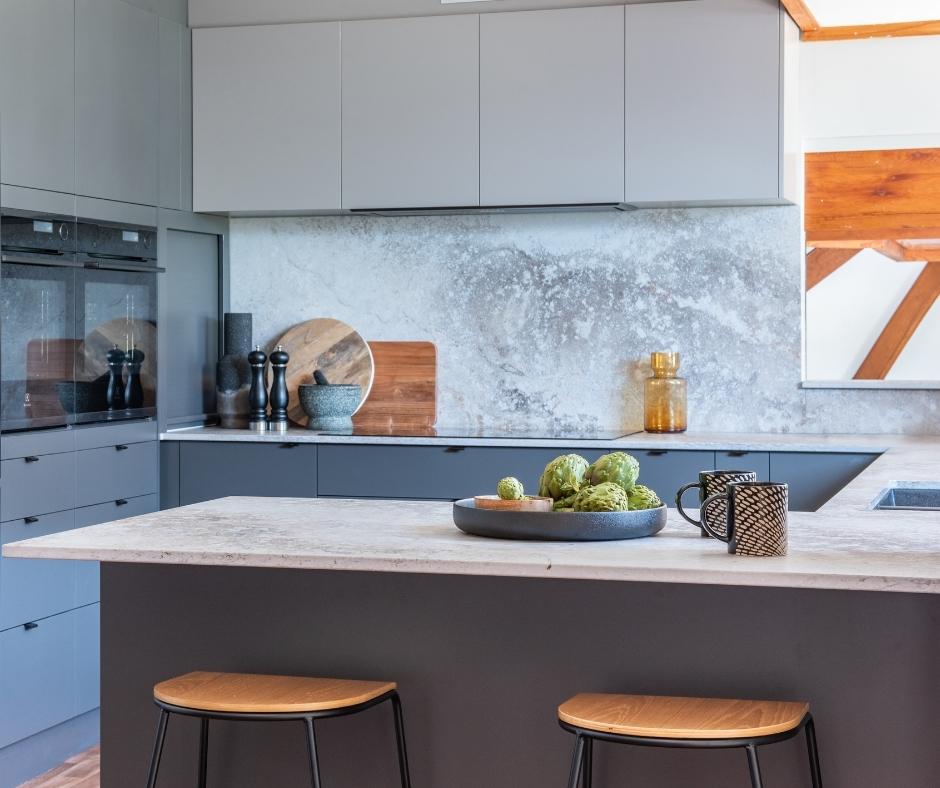 Gather Loose Items
It's a good way to display the essentials you need to leave out, yet still ensure they look good and don't clutter up your benchtop or detract from a hero piece in your pic. Try an interesting shape bowl or use a tray. A wicker style adds organic texture, and a metallic tray dials up the festive feel.
Vary Heights and Weights
Group similar elements of different heights, such as vases or candles. Arrange flowers in taller jugs and shorter drinking tumblers. Use tall, berried twigs for height and a group of tealights to draw the eye down low. Arrange a group of different height and shape drinking glasses on the end of your benchtop to create an interesting vignette.
Line Up Bottles of The Same Type
Create a splash of colour and visual impact against a single colour splashback. Line up identical bottles in odd numbers to give a fresh, modern feel with symmetry. Place bottles on a stack of chopping boards creating a layered look. Seek green and blue bottles, or use clear rose wine bottles.
Textures and Patterns
This brings focus and contrast. Think about a stack of natural grass placemats on a sleek stone benchtop. Or a bright, patterned tea towel or apron draped over a monochrome benchtop. Great pics tell an interesting story when heavier and more intricate textures are set against the naturally hard surfaces of a kitchen.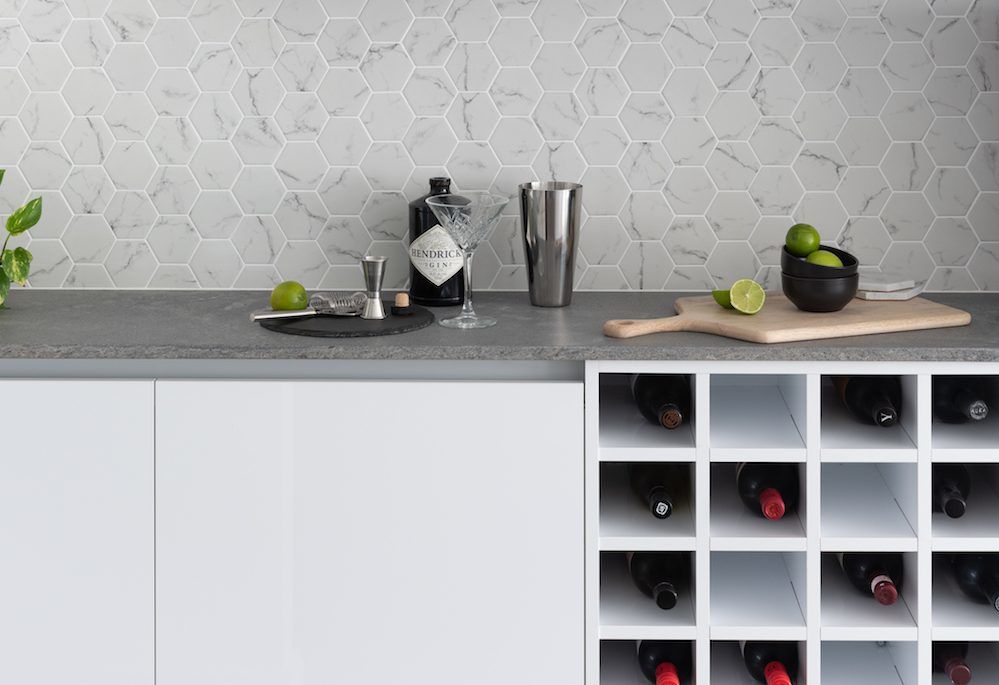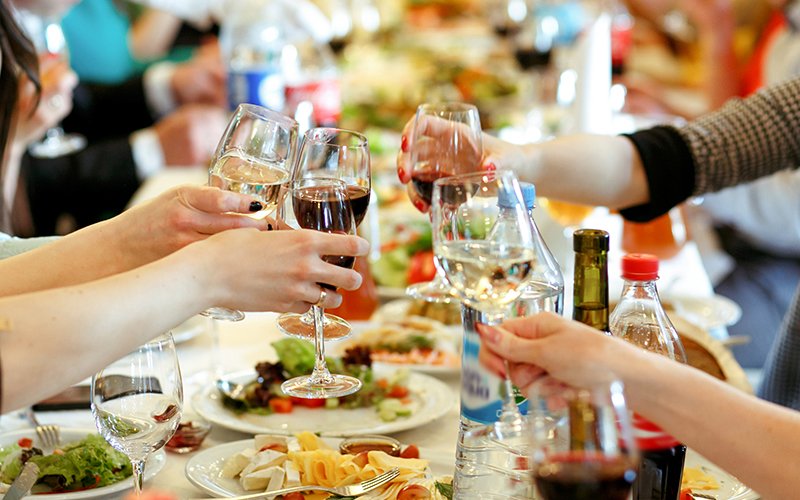 Don't Forget The Food
Don't forget the star of your festive season pics – get artistic in the way you plate up and present your favourite dishes.
Capture and share all the colour and style of culinary masterpieces in your kitchen.
For more kitchen styling inspiration, visit the Kitchen Craftsmen website or drop into one of our five showrooms.