Autumn inspires us to plan cosy, happy times at home, and our kitchens are always firmly at the heart. So it's the perfect season to explore stunning décor ideas for your Autumn kitchen. Whether trending or timeless, these six ways to create classic cosiness will stand the test of time.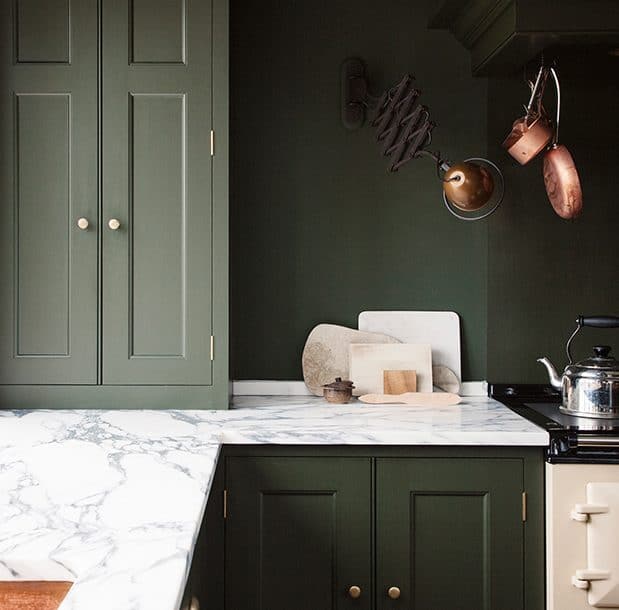 Embrace the Colours of Now
Get ready to fall in love with a darker colour palette for kitchens. Think hunter green and olive green – both are very on trend for 2019, and hunter green creates a classic, warm, welcoming feel, much like a best friend. Matte black continues to be a predominant finish, and it is contrasted by contrasted by rich coffee browns, shades of grey, taupe and biscuit beige. Black can also be a crisp accent colour in light-coloured kitchens, and black finishes add some drama without fully darkening your kitchen. Black too harsh? Think pewter and gunmetal shades that add texture and depth. And if you have light-coloured walls or cabinetry, think about darker floors to achieve a cosy feeling.
Curate A Kitchen Wall
Put your creativity to work on a unique gallery wall for your kitchen. It's a great Autumn project and the best bit is that there are no hard and fast rules. Gather your favourite photos and other objects, consider framing, and express yourself in kitchen wall décor. Think about framed album covers, framed fabric swatches, vintage dishes, baskets, or a collection of antique mirrors. Match or contrast your kitchen's style and colour, and bring a wall to life. Remember to arrange your collection on the floor to plan the best placement, before hanging it.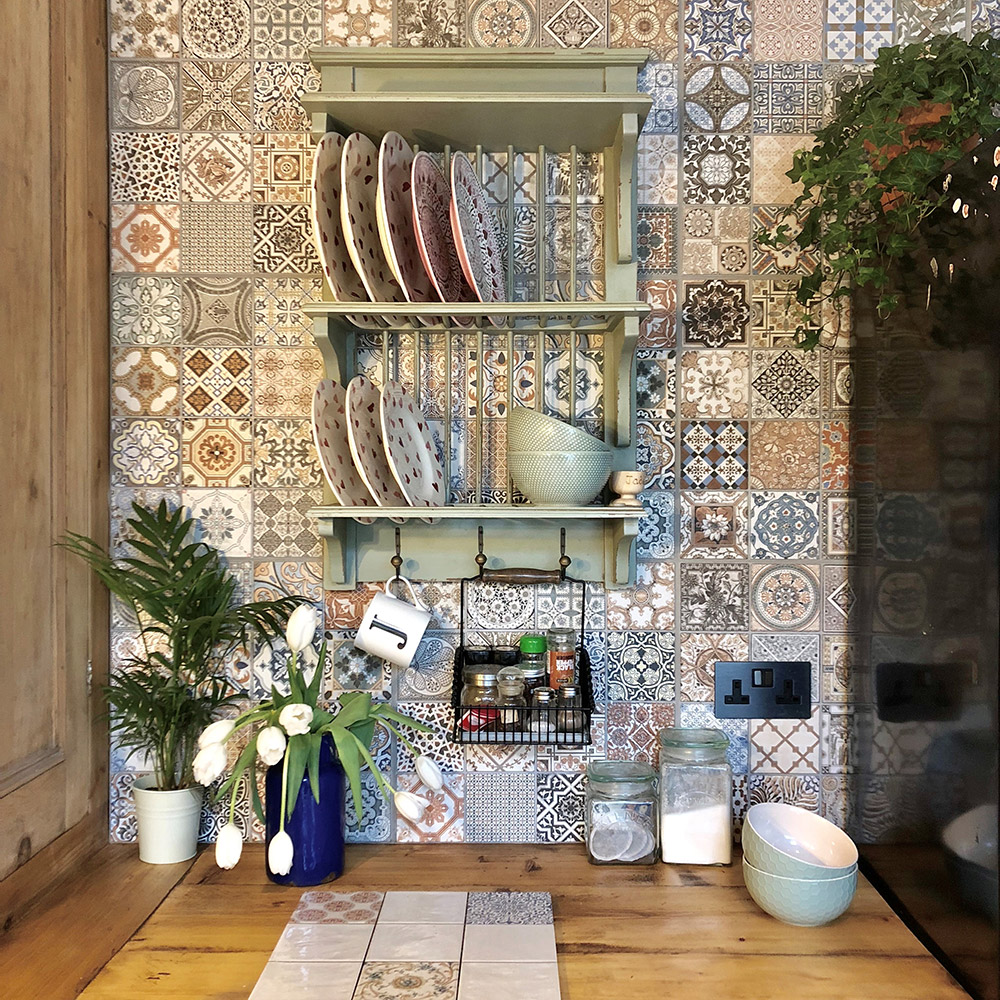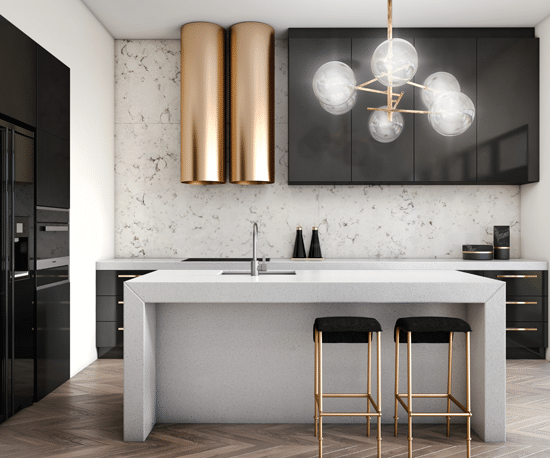 Make a Solid Splashback your Go-To
Splashbacks have come of age in the kitchen, evolving from being just a practical element to something that can create a focal point in the kitchen. A single slab is not only stunning but it has practical cleaning benefits over tiles and grout. Choose a beautiful engineered stone, like essastone, to create a custom look, and match or contrast it with your benchtops for a bold effect. Stone on a wall is naturally more eye-catching and visible from a distance too.

Merge Old and New
Get the vintage vibe going in your autumn kitchen by adopting an emerging trend of mixing classic and modern pieces together. It's part of a move towards kitchens that have individual pieces of furniture or items, rather than all of the same design or kind. The trend follows the shift to natural materials like stone, and it allows vintage pieces to be worked in. This is also a great way to think sustainably about kitchens, and to breathe new life into old and existing elements. Think about reclaimed wood for use as chopping or serving boards, and even vintage light fixtures as pendants.
Give Raw Materials the Benchtop Spotlight
Modern kitchen design is bringing back the beauty of raw materials, and letting them shine. Engineered stone benchtops fit perfectly within this philosophy, and offer outstanding qualities. Natural quartz forms more than 93% of engineered stone – like the stunning range from Quantum Quartz – so you have one of nature's strongest minerals on your benchtop. Or consider the subdued accents, granite-styling, or innovative industrial concrete look from essastone's engineered stone collection. Your choice of colours is enormous, ensuring your stone benchtops integrate well with light and dark kitchen cabinets.
Bring Back the Banquette
Our kitchens are becoming even more of a communal space than ever before. And in cooler weather, there's nothing like gathering in the kitchen to cook, entertain casually, or simply hang out very informally. So it's no surprise there's a trend emerging of built-in benches, booths and banquette style seating for kitchens, encouraging us to spend time together. These features are possibly taking the place of kitchen island benches and breakfast bars. It's a great use of space and it offers comfortable seating for relaxation in the heart of the home.